A staple that's been in my morning routine for a few years is cooking breakfast. In fact, I rarely ever leave my house in the morning without making my go-to meal…
Eggs + sausage (or + bacon)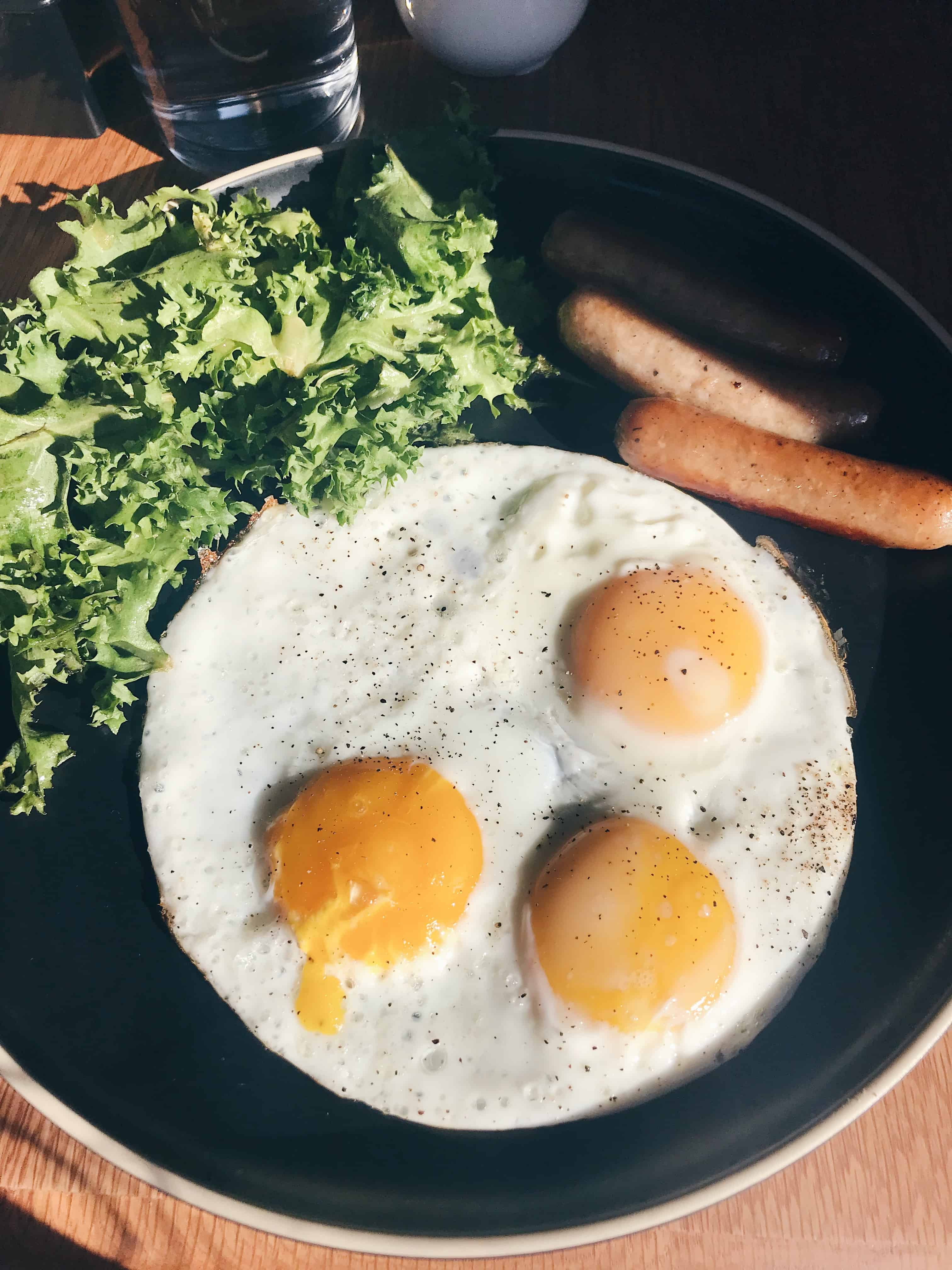 Every morning for the last few years, I make 6 eggs (2 whole eggs and 4 egg whites) every morning for breakfast. I'll make them sunny side up or scrambled, but always with a side of "healthy" sausage or bacon.
Let me explain why.
In high school, I was a mastered yo-yo dieter. I would skip breakfast and then eat enough food to feed a small village by 3 pm. As I grew older  I started doing my own research on dieting and realized something that not a lot of people want to believe – dieting doesn't work (I'm planning on writing a more in-depth post about this – TBD). So, I decided to change some of my ways and told myself I would begin eating breakfast.
At first I would have a small breakfast – a 100 calorie packet of oatmeal. I would still be ravenous by the afternoon. I began adding more nutrients and calories to my breakfast and eventually I started eating the high protein eggs n' sausage breakfast I still eat to this day. Alongside my breakfast is my black coffee and on most mornings I add a green juice or fruit. I've found the extra calories makes me less hungry throughout the day (my high school self would go into cardiac arrest if she heard me say "extra calories in the morning").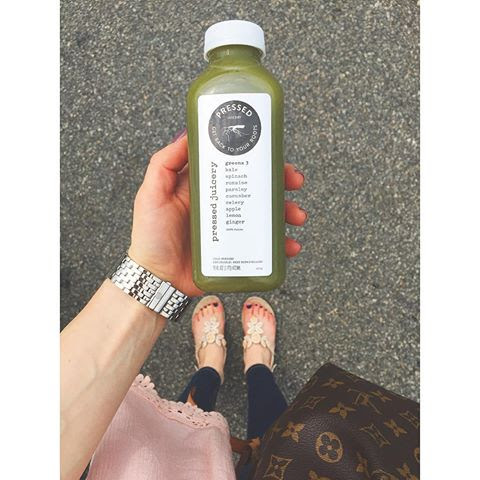 We've all heard "breakfast is the most important meal of the day" and I now understand this. Not only does having a high protein/paleo breakfast keep me satisfied until lunchtime, I'm also way less hungry throughout the day. Eggs have become my go-to meal. They're so versatile!
Click here for my favorite breakfast sausage (lol)
Go eat your (high protein) breakfast.