As part of my morning routine, I like to wake myself up in the most aggressive way possible – with a shot of apple cider vinegar mixed with cayenne, turmeric, and black pepper. It has a ridiculous amount of benefits. It's anti-inflammatory, cleansing, great for bloating/stomach issues – you know the spiel. Before the putridness of the shot signals my taste receptors, I'll chase it quickly with my much-more-refreshing detox water. It helps me to almost immediately forget the traumatic apple cider vinegar experience I had just moments earlier. And, it's prettier to look at.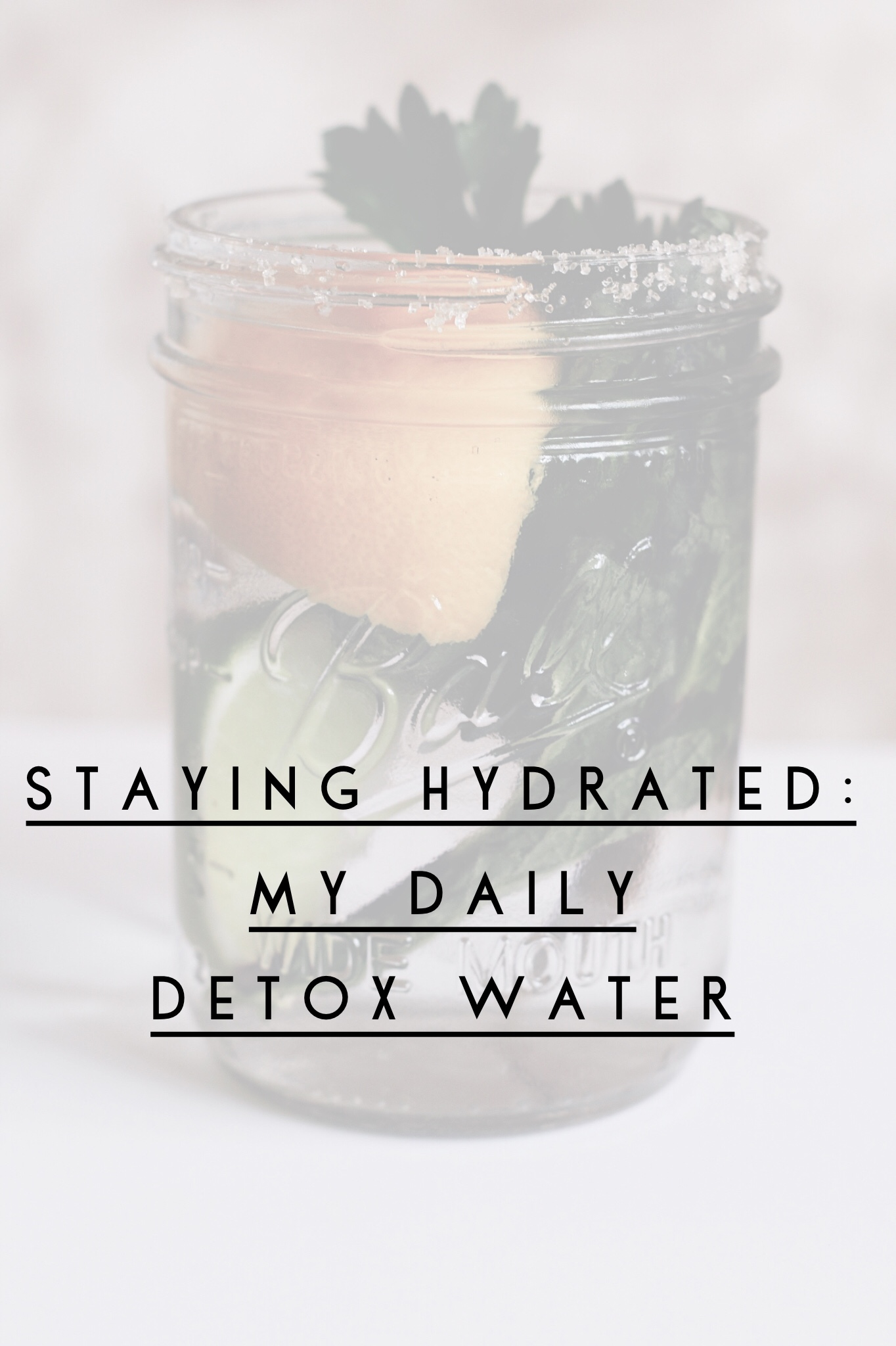 The benefits of this detox water aren't as significant as the apple cider vinegar shot (otherwise I suppose I wouldn't need the shot). But, it still has some benefits (in addition to keeping me hydrated all day).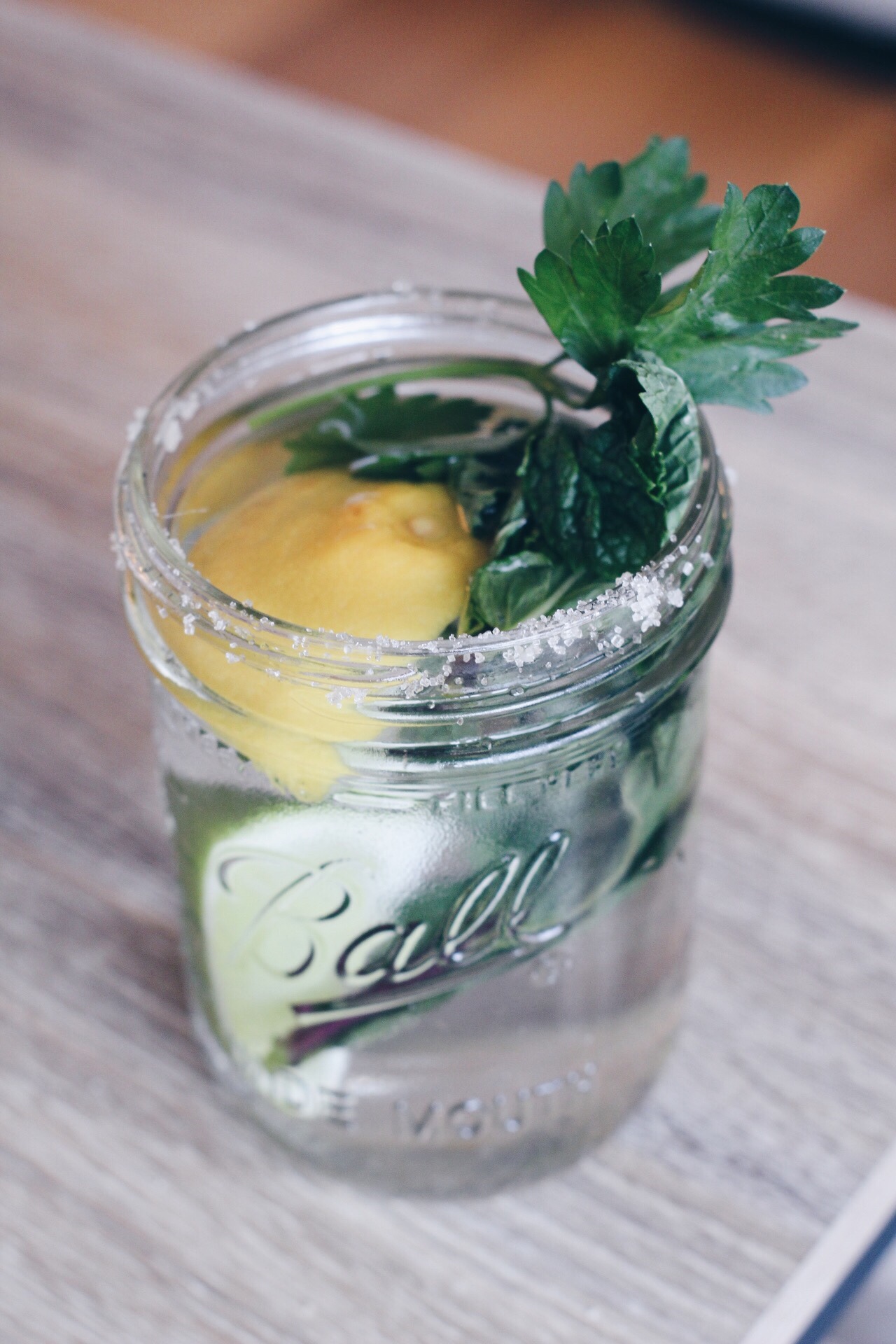 Here's my daily detox water recipe and each ingredient's health benefits:
1/2 Lemon: it has Vitamin C which is great because I take at least three vitamin C pills per day for immune system strength (aka avoid getting sick). The more Vitamin C, the better!
A small bunch of Mint leaves: I have a ton of stomach issues (who doesn't) and the mint helps with bloating and digestion. Not a health benefit – but it keeps your breath fresh AF.
1/2 Lime: This also helps with improving digestion. See a pattern yet?
A small bunch of Parsley: I feel like this isn't a common ingredient to detox water, but parsley has so many benefits! It acts as a digestive aid/natural diuretic to reduce bloating (still going with this anti-bloat trend). It also contains Vitamin K, which aids with bone and blood health.
I like to add a bit of organic cane sugar around the edges of the mason jar – because god forbid I ingest anything without it being just the slightest bit sweet (*eye roll*).
That little bit of sugar also gives me the energy I need to workout.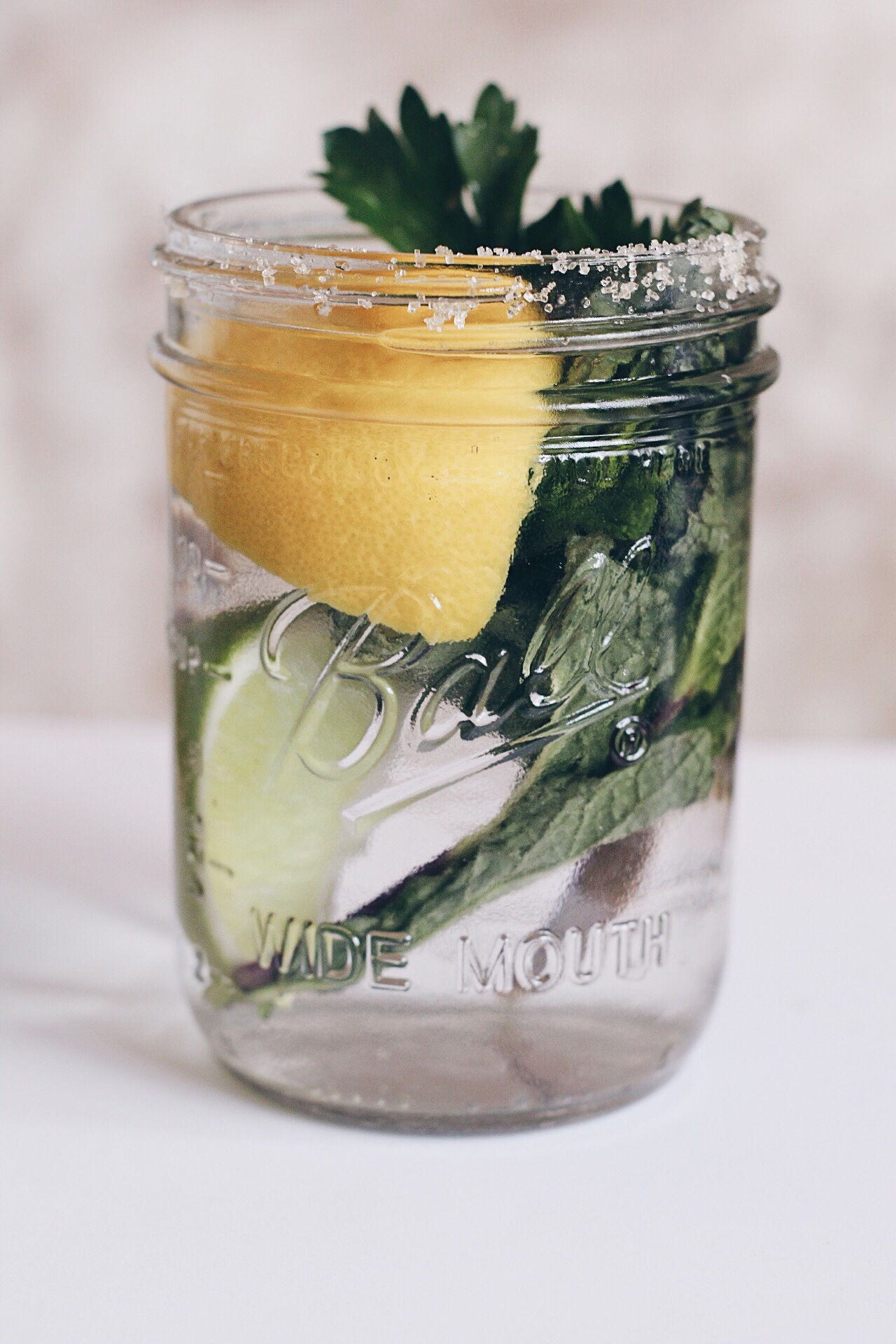 I try and drink at least 80 oz of water per day.  If you're like me (not crazy about plain water), this is a great way to stay hydrated!
Am I the only one who hates plain water? How do you stay hydrated throughout the day?
Enjoy!
Alisa
DISCLOSURE: Please note these statements have not been evaluated by the Food and Drug Administration. This is for informational purposes only and is not intended to diagnose, treat, cure or prevent disease. I am not a doctor. I am simply sharing my experiences.