If you're home, take a look around the room you're in. What do you like about it? What don't you like about it? Have you ever looked at your space and thought something was off, but you couldn't figure out what was off about it?
For a few weeks, I've been eyeing up my living room thinking "something's not right." I couldn't figure out what it was, but I just knew it wasn't the look I wanted. In fact, nothing really looked like it belonged. But what could I do to change that?
Let me back up a bit and give you a lil' backstory.
This a shot of the living room when we first bought the house (before we did anything):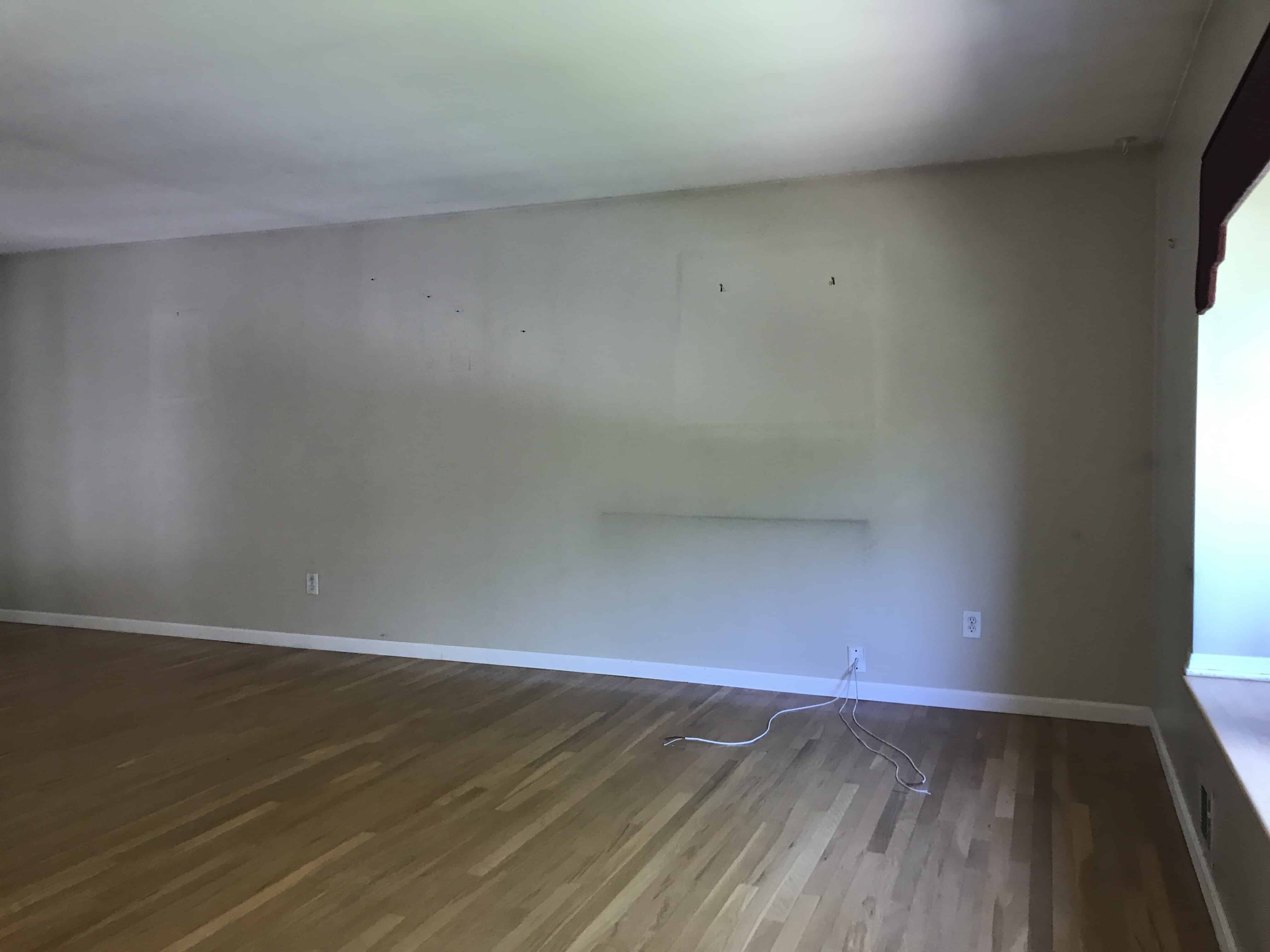 Anddd here's after we painted the walls light gray and *threw together* furnishings: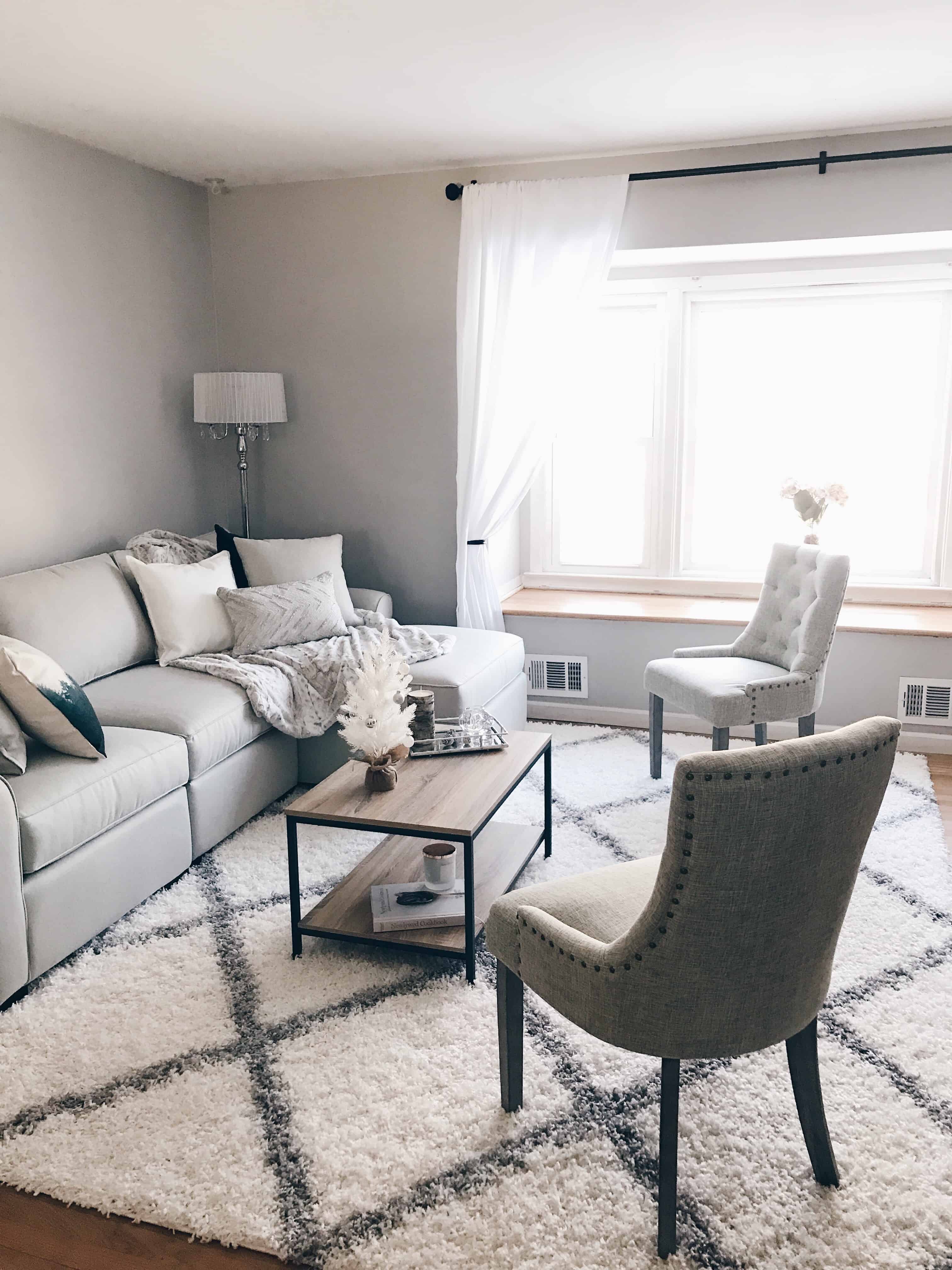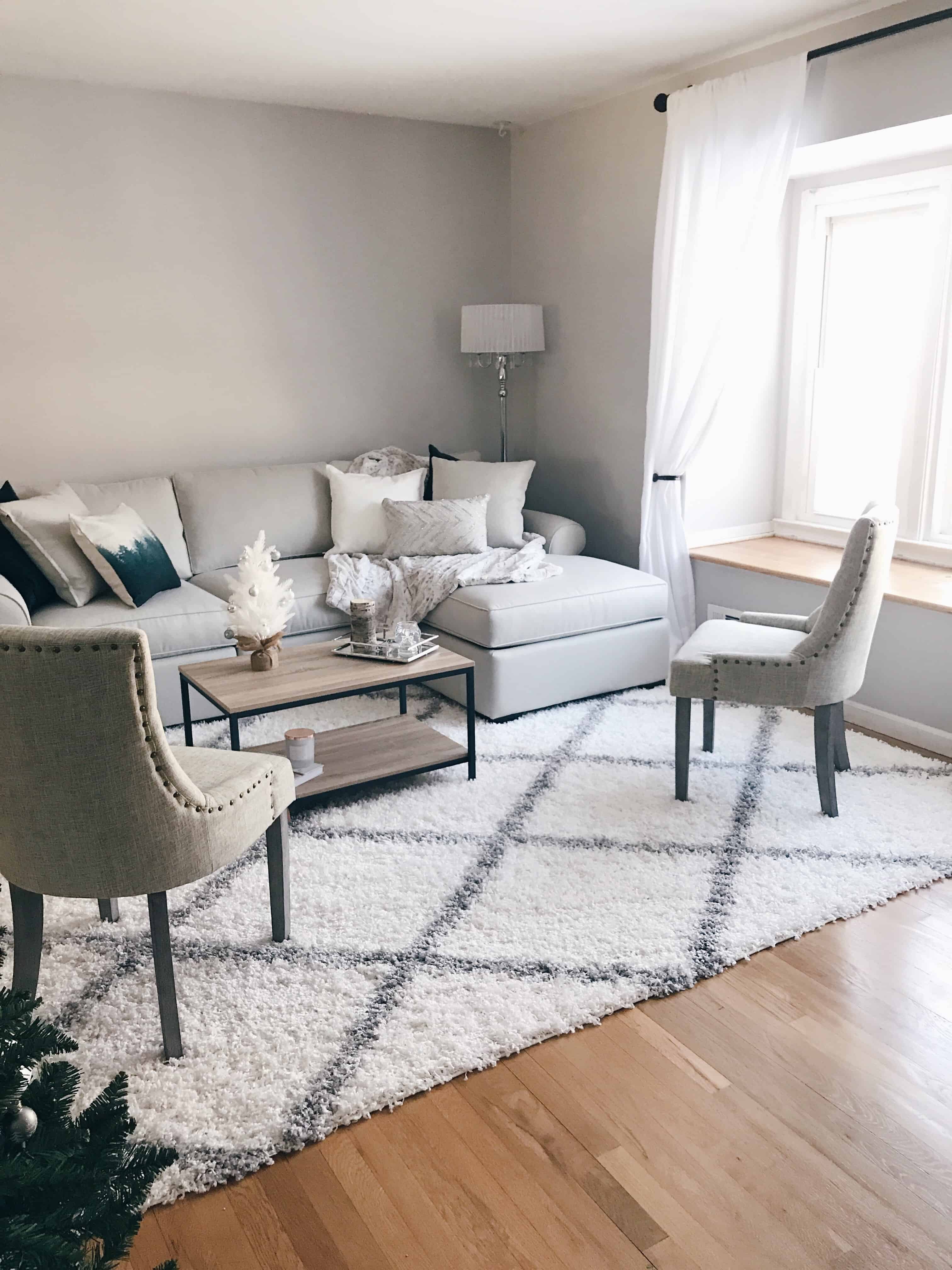 Picking the pieces apart
Going to throw some marketing jargon at ya to further explain why I "threw together furnishings." The term "Frankenstein" is typically used when referring to something that was quickly pieced together with whatever materials are available, therefore making it a bit…nonsensical and not the greatest quality. Kind of like…how Frankenstein was born. You following me?
It eventually came to my realization that I was the mad scientist who had "Frankensteined" our own living room.
In my defense of shitty designing, when we bought our house a few months ago we had *NO* furnishings (we both lived separately and weren't bringing anything to our new home). So I had to use whatever I had impulsively purchased after we bought the house without thinking through "hmmm…where is this piece going to go?"
All Frankenstein-ing aside, I began thinking about what I did like about the room.
"OK, so I love the couch (it's brand new so I better friggen like it). I like the rug, but I don't think it belongs in here. Why did I buy this coffee table? Oh right, because you were having friends over and you didn't have a coffee table yet so you bought the cheapest one you could find."
I actually didn't like much about the room at all. Ugh. WHAT DO?!!
I waited it out. For a few weeks, I didn't make any impulse purchases and tried to visualize what I truly wanted. What did I want the room to look like?
Putting the pieces together
I opened my good ol' brain-dumping notebook and started writing whatever came to mind…
"I'm kind of over silver (talk about being indecisive), let's go for gold accents. Add those new cheetah and blush pillows that I'm obsessed with? YAS. How about art propped up on a console table behind the couch?! Swap out the silver lamp for a gold. Let's see if I can find a new coffee table that I love. For God's sake, STOP buying shit you don't LOVE. Speaking of the coffee table, the coffee table decor doesn't have any… personality. The curtains are nice but can you find a subtle pattern you like? And the rug – let's move it to another room. Maybe it'll look better downstairs? Nowww I'm excited."
Creating a Vision 
My first instinct was to create a vision board, which is something I've been really into lately (full blog post on this to follow). So that's exactly what I did.
Here's the Modern Glam vision board I created: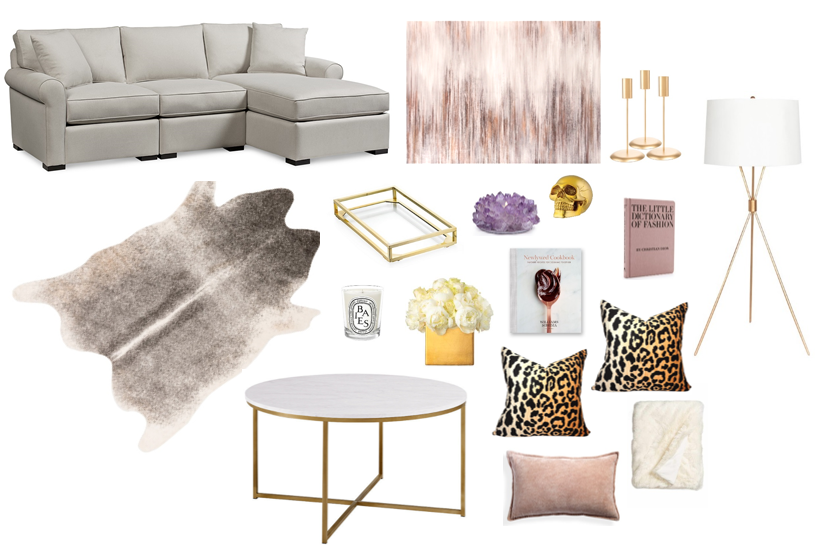 I ordered the items I didn't already have and waited patiently for packages to arrive at my front door. Within a few days, I had everything I needed and eagerly got to work. I was like the Tasmanian devil trying to style everything the way I liked it, but after a few hours, I stepped back to take it all in.
Here's the final product!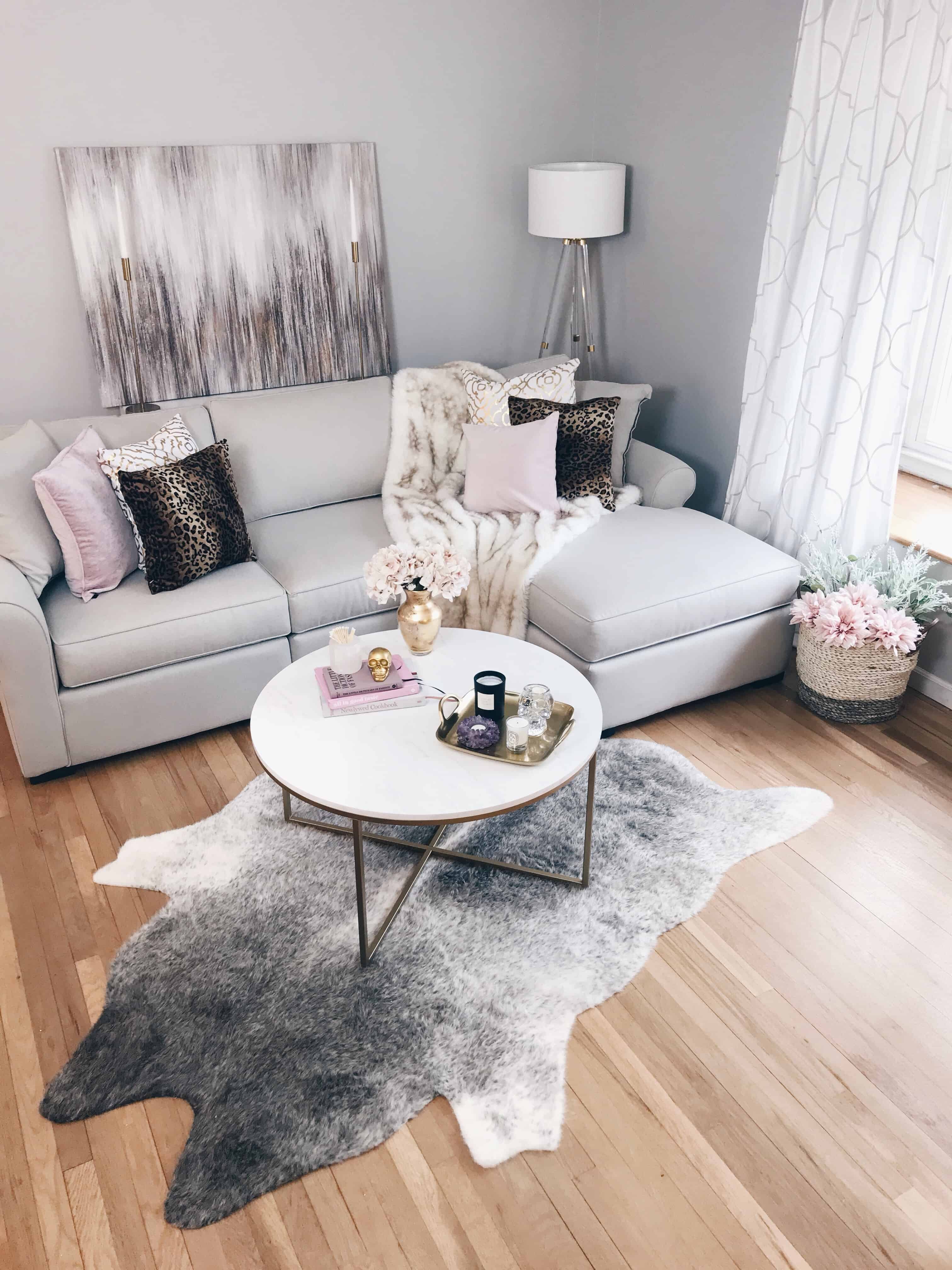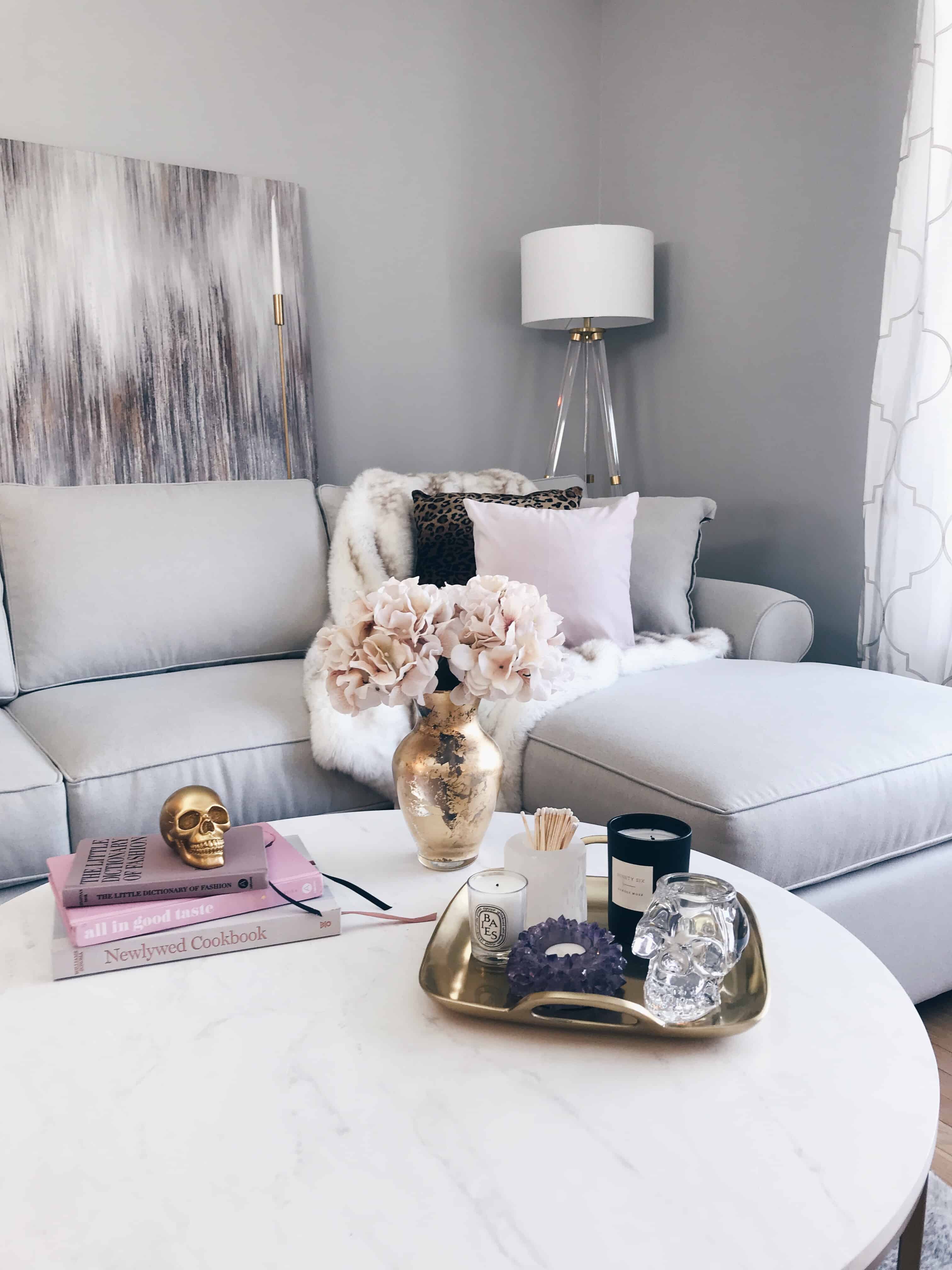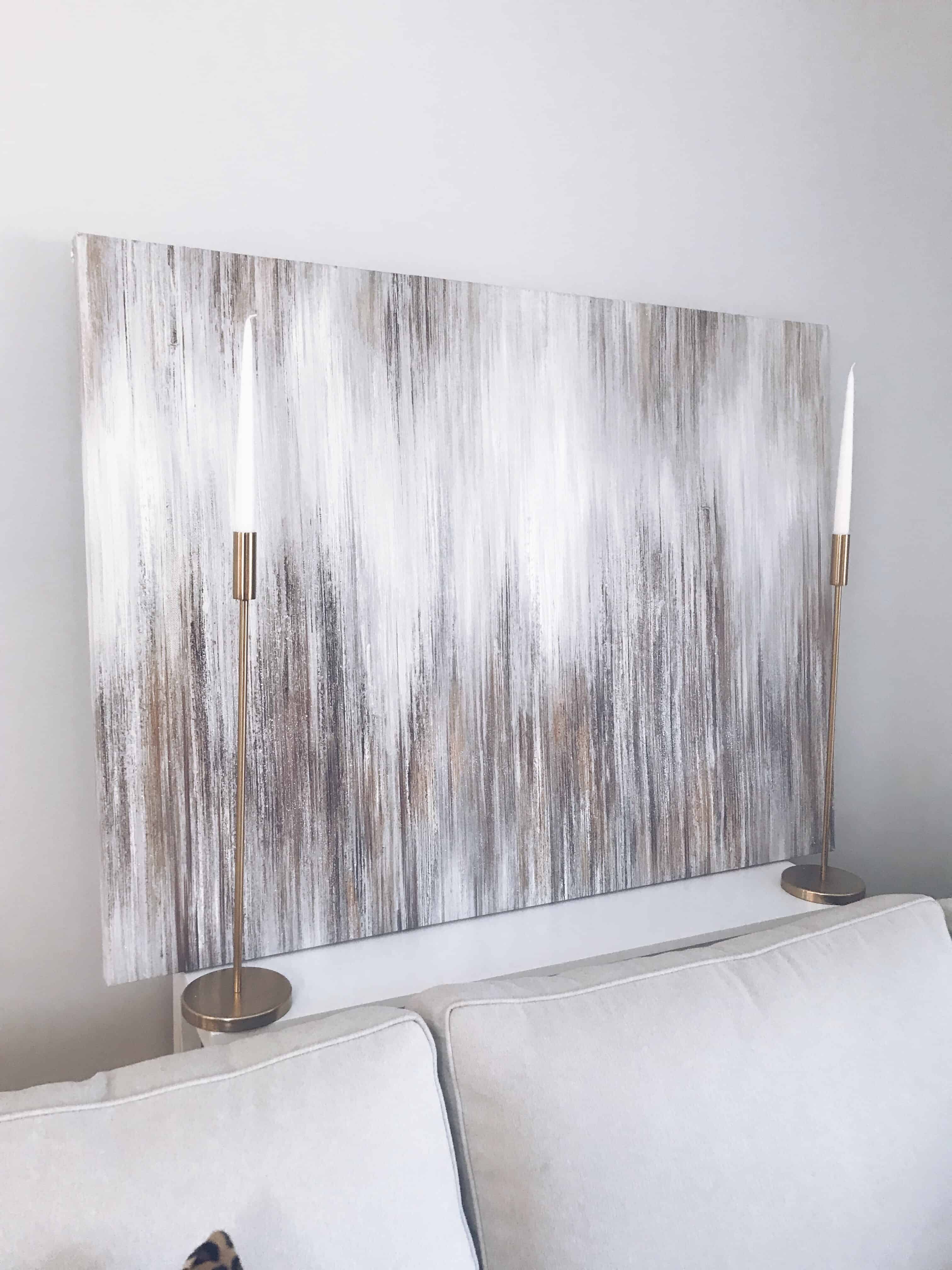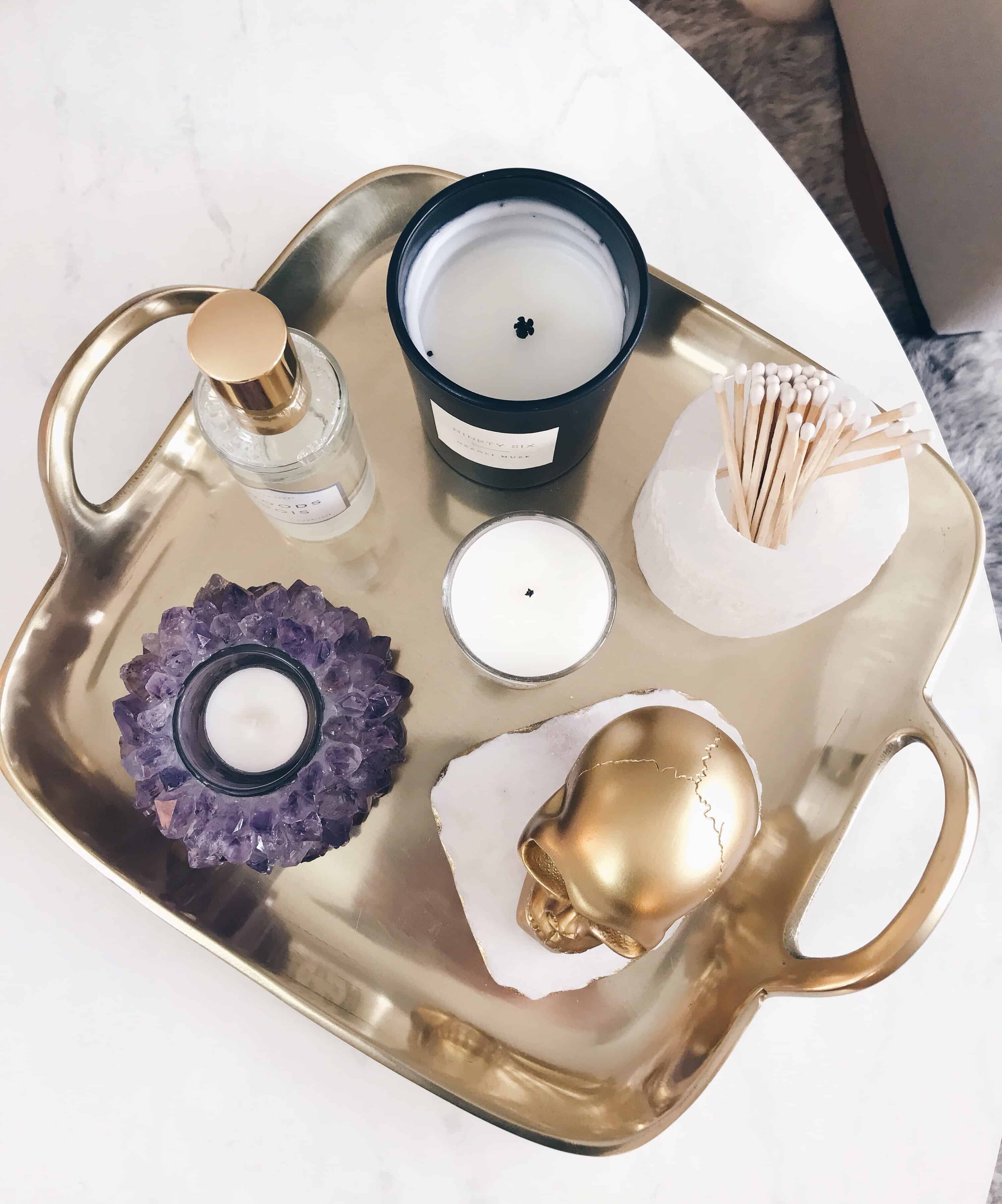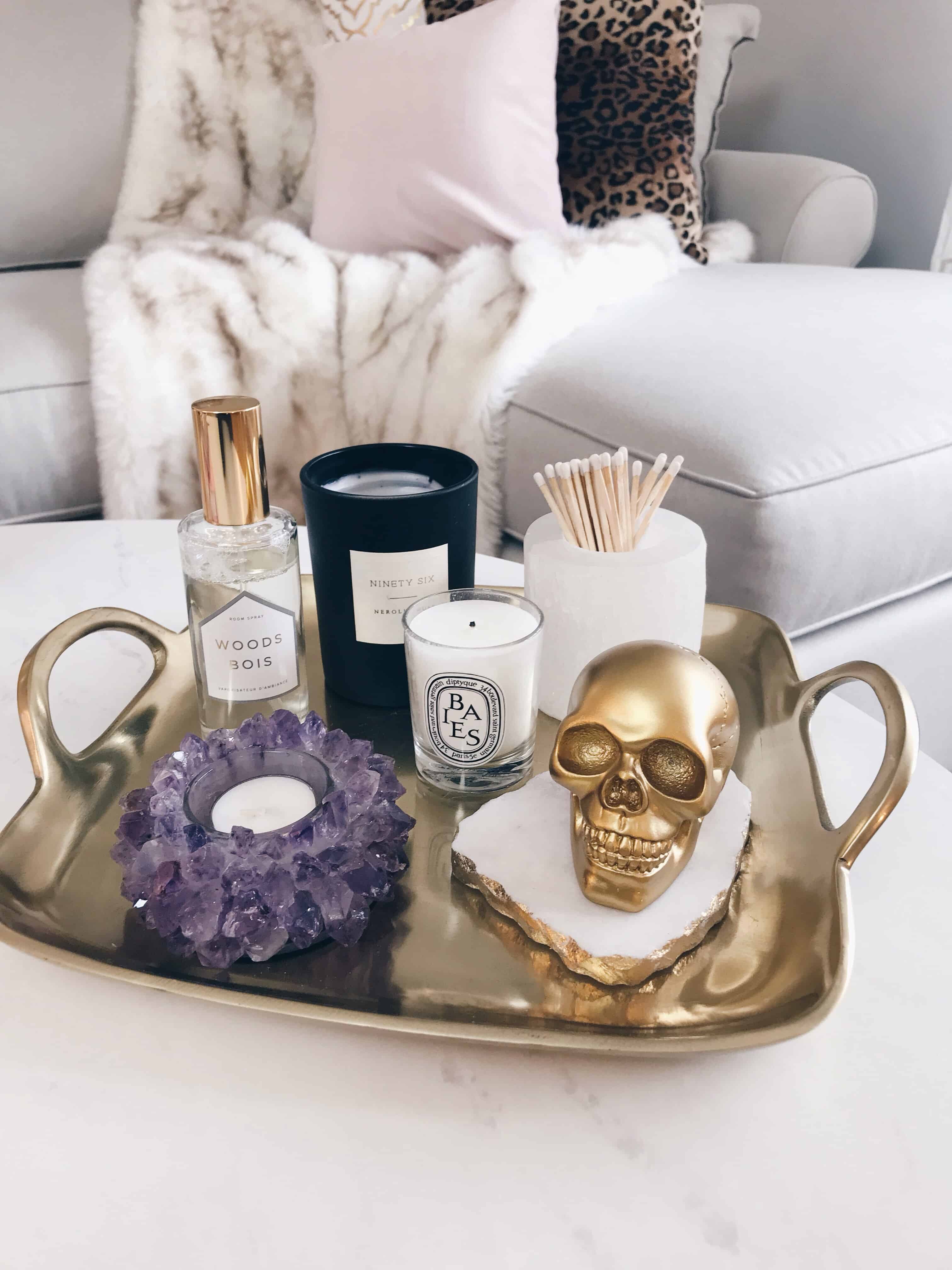 Before + after comparison: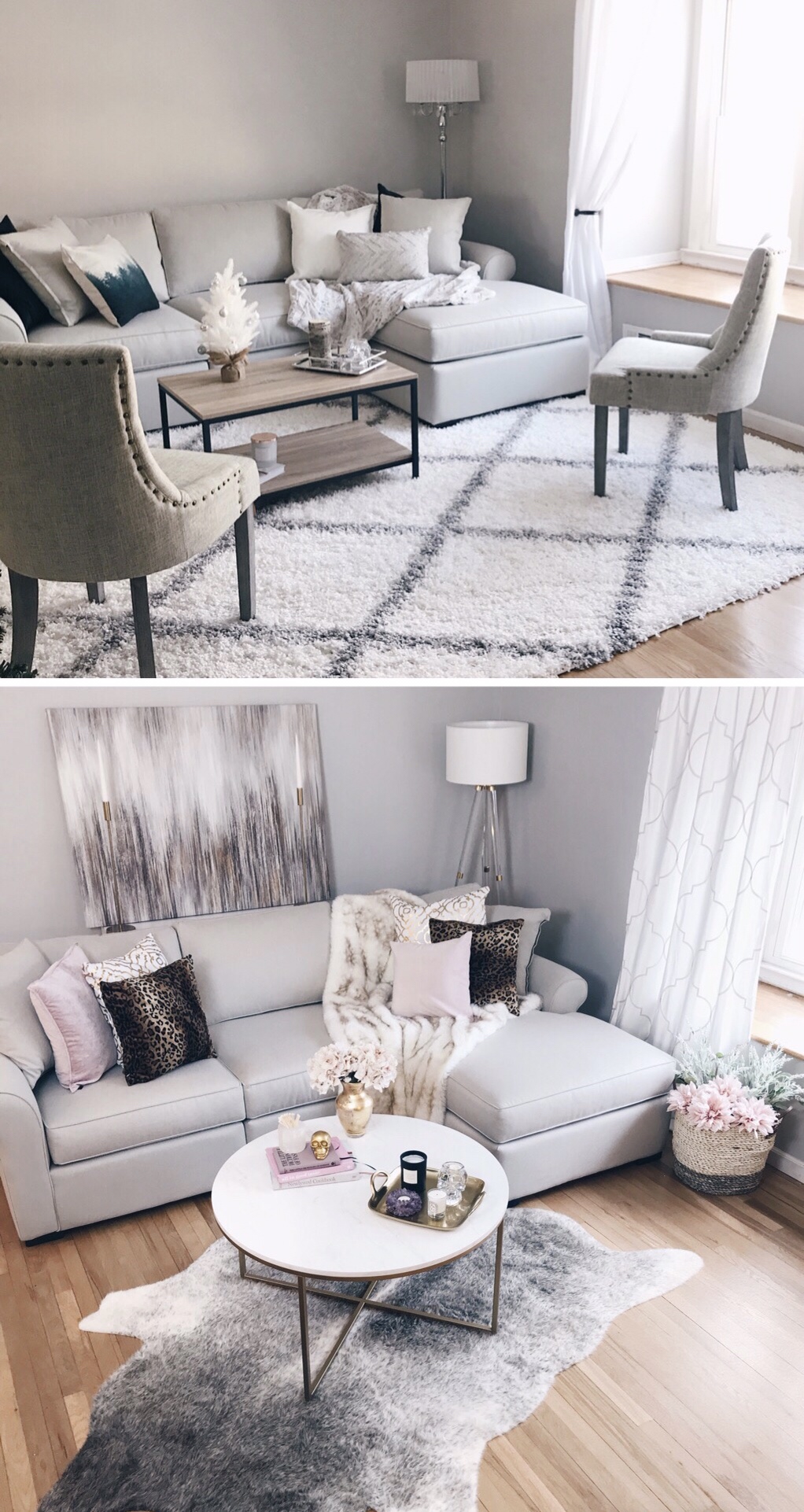 What do you guys think? I'll be sharing more about vision boards and why they are so important in my future posts – make sure you subscribe to updates!
Like what you see? Shop these items below!

Chat soon!
– Alisa