If by some random and totally out-of-the-blue chance someone were to ask me "hey girl, what's the one room in your house that just consumes your mind? The room that will never be complete no matter how beautiful it looks?"
My response, without any hesitation, would be my office.
It's the place that I can proudly call my own and in 9 months we've owned this house, I've redesigned it over four times. Paint and all (those transformations are coming in a completely different blog post, BTW).
In honor of my office being "finished" (biting my tongue because rooms are never finished in our house), I thought – what better time than to talk about how you can style your office and make it your own?!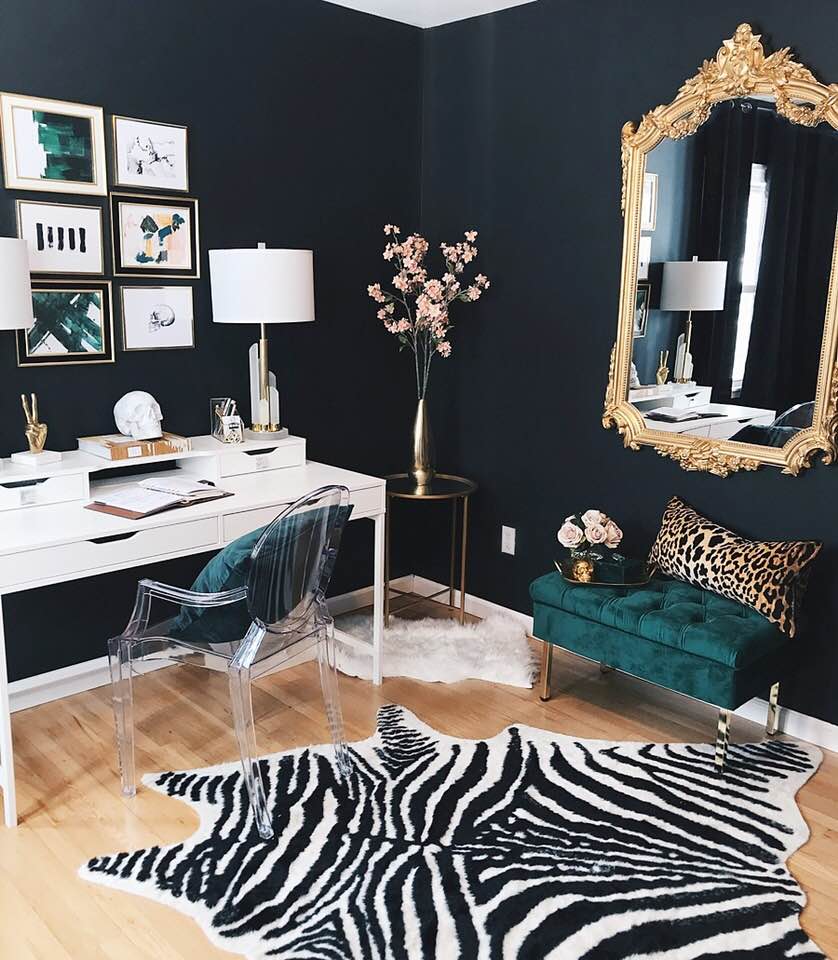 Let me preface these tips with this –you don't need an entire room to call your office – all you need is a small space in the corner of your house. And you don't even need to call it an office. It can just be "your space." I'm just obsessed with having an office, so that's what I'm calling my own space. Got it? K, here we go.
1. Stunning Lighting
I know, I talked about this last week. And I'm being a hypocrite right now because the only thing my own office is missing is a stunning light fixture. However, you can still achieve the stunning lighting look with one or two quality table or floor lamps. If you have a large enough desk, I would definitely recommend fitting at least 1-2 table lamps on there. They add height and bring personality to your space. And if you're lucky enough to have the ability to install a stunning lighting fixture – bless you. But I can't say it enough – stunning lighting is everything.
Some of my fav photos featuring glamorous office lighting fixtures: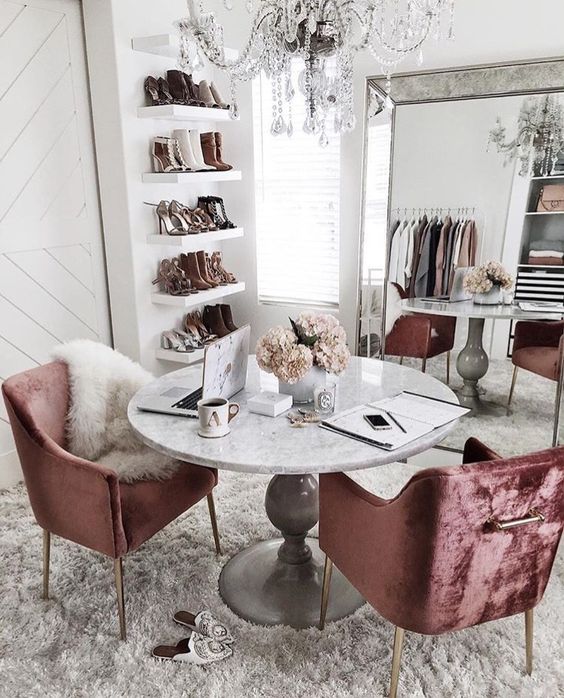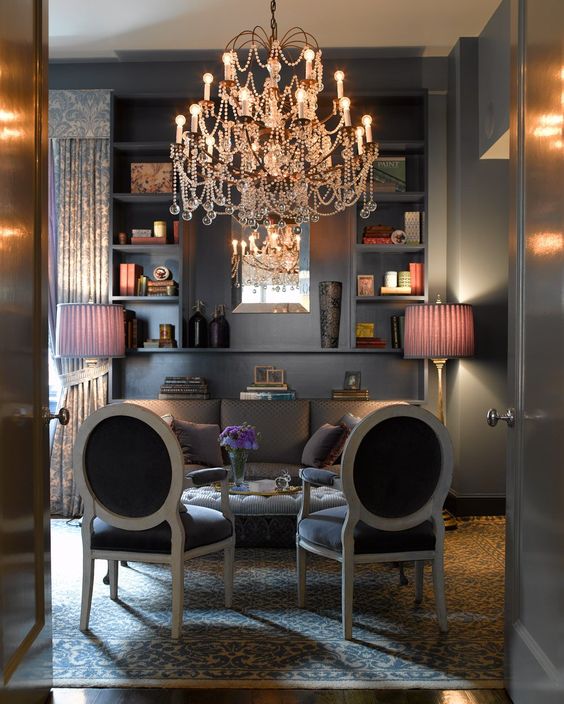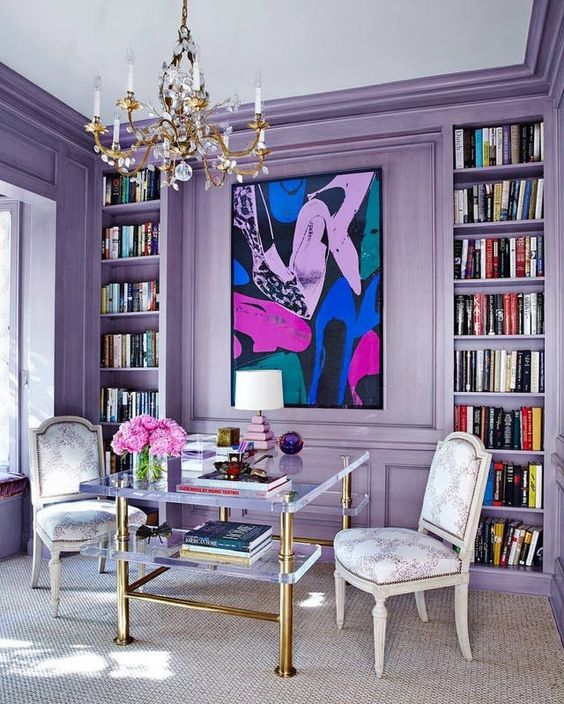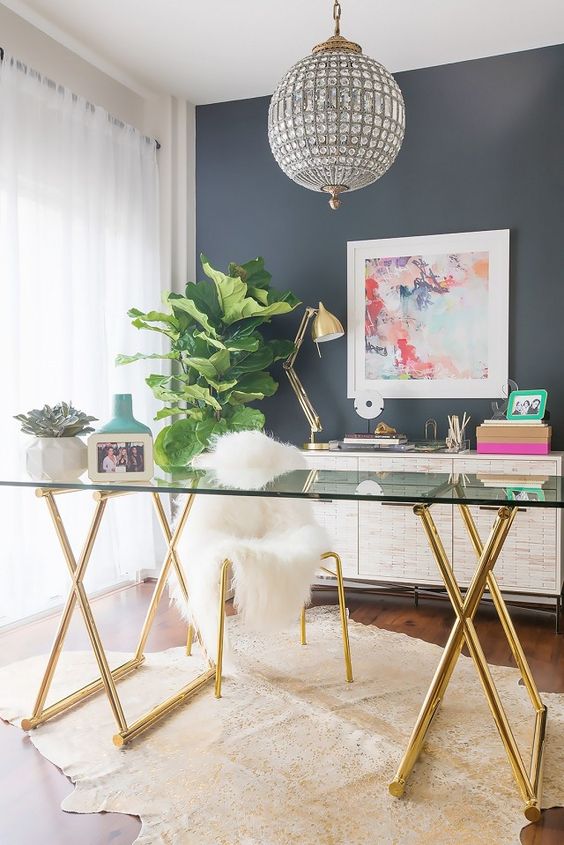 2. Luxe Office Supplies
I've been infatuated with office supplies since I was a small child. When I was 7, I asked my mom for an effing ROLADEX to run my little "Stationary Station" business, where I would draw scribbly lines on paper and sell them to my family for $0.25 each. Needless to say, I'm always looking for sleek, luxe office supplies. My favorite places to shop for quality yet reasonably priced office supplies are Cloth & Paper and (particularly for my planner), Sessavee.
Yes, new pens from Staples are neat and all, but investing in sleek, high-quality supplies gives you that "I'm luxurious AF and this to-do list is luxurious AF and now I'm gonna do all the things" feeling. And it adds that luxurious AF feeling to your space. Win-win.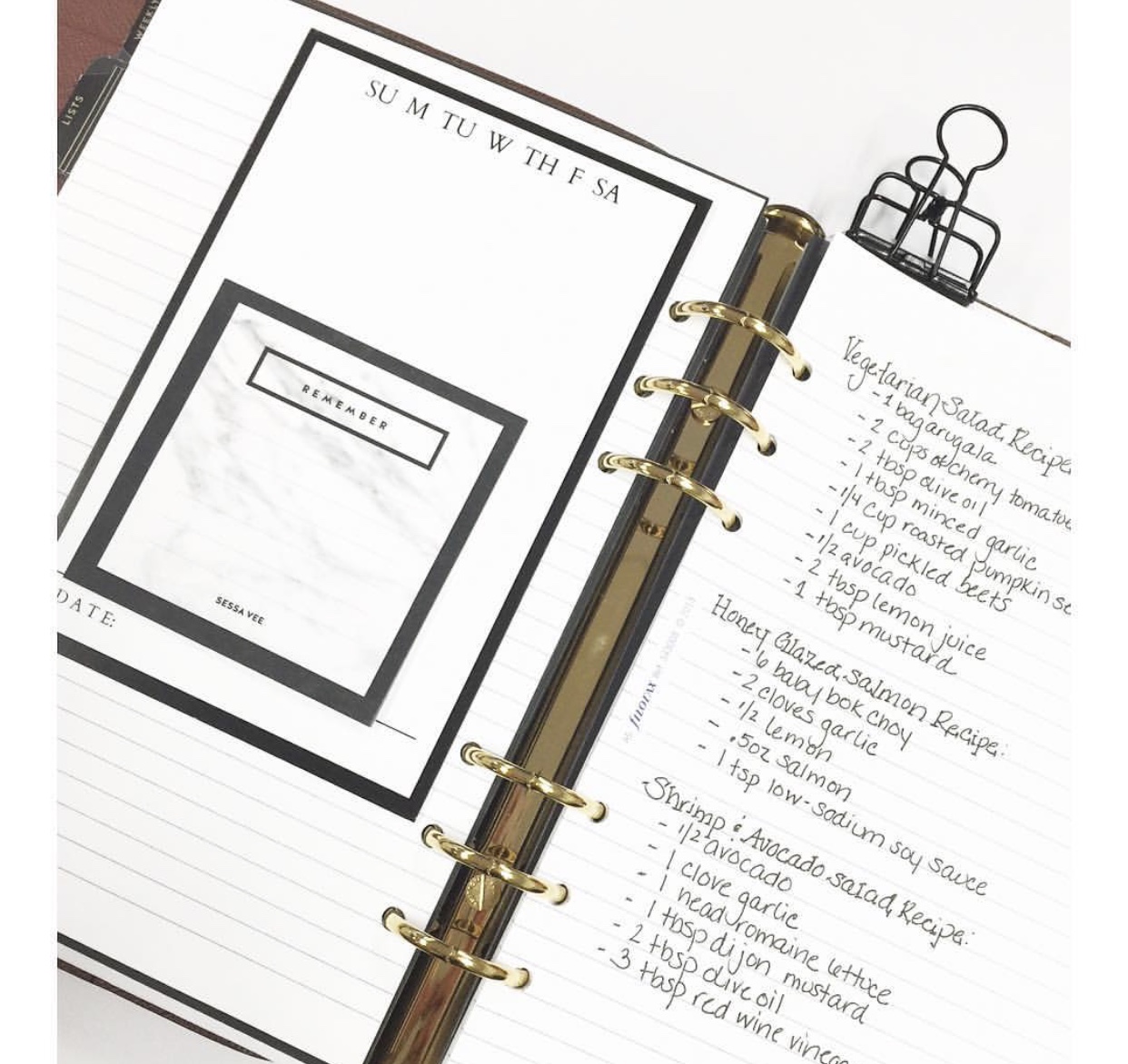 3. Not-so-Vanilla Paper Filing/Storage
Offices typically tend to be the places where we store things – particularly papers. Lots and lots of papers *eye roll*. If you think a cold metal cabinet won't kill your office vibe, think again.
*Before I move forward I should mention that you should set aside ~20 minutes to go through your papers and throw out everything you don't need. Eliminate and THEN organize. Moving on.
There are plenty of ways to organize/file away papers while staying stylish. Grab some patterned file folders and a cute letter holder and voila: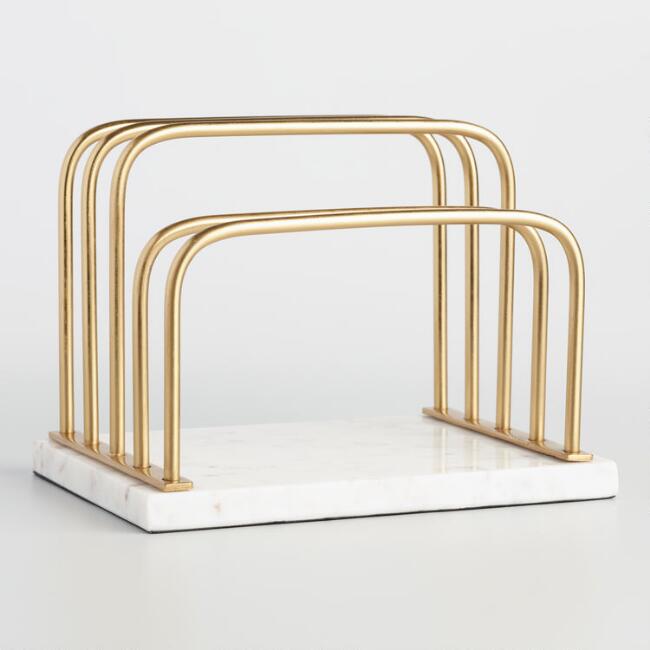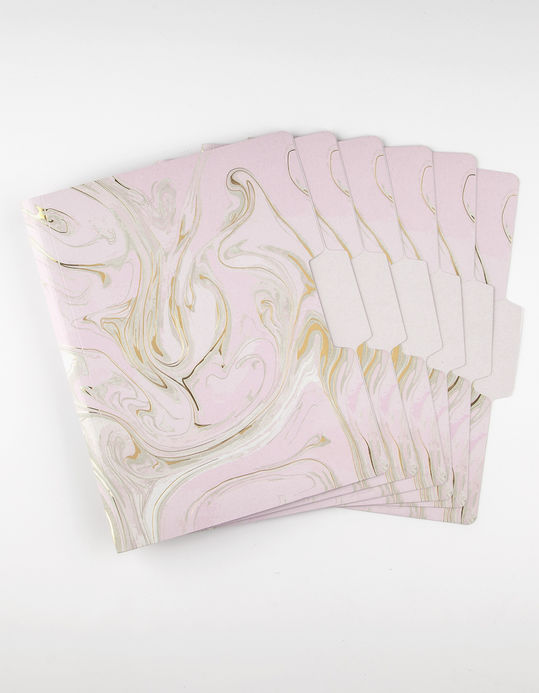 If you need a bit more room, I highly recommend this linen file folder box from Target. I store all of our papers in there and still have room for so much more!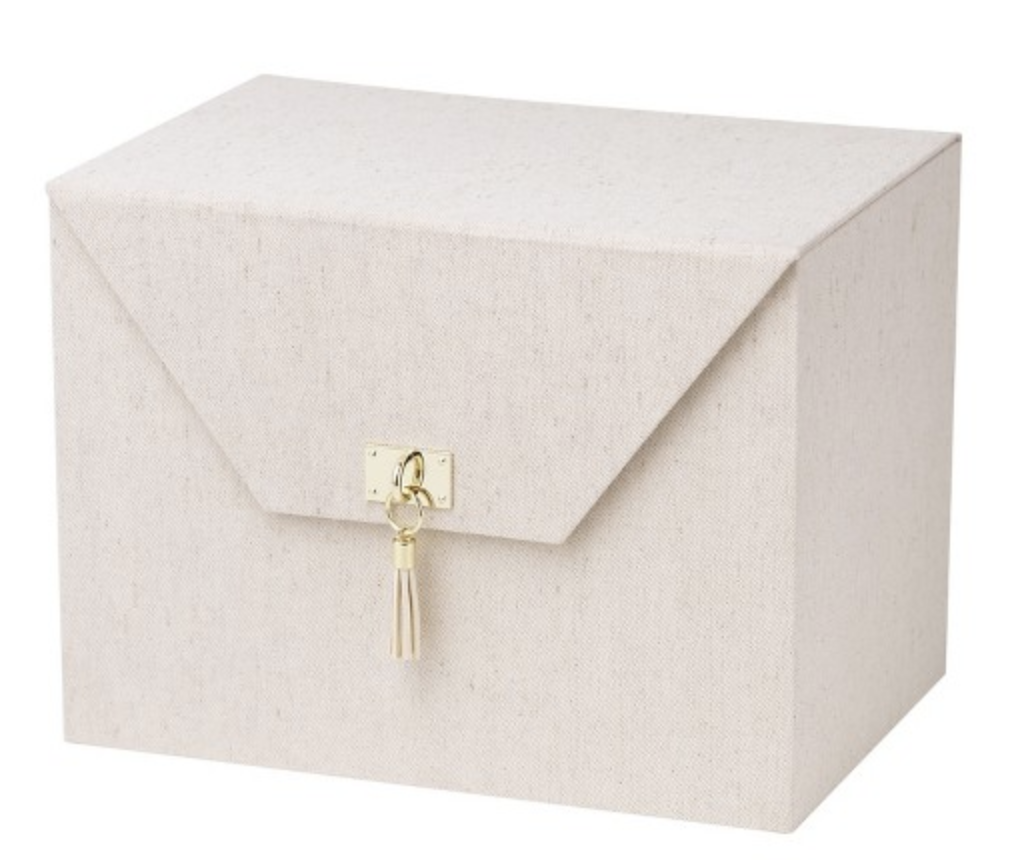 4. A Comfy-Ass Desk Chair
Think of your desk chair the way you think about shoes. Style doesn't have to be compromised with comfort. Take this chair from World Market, for example: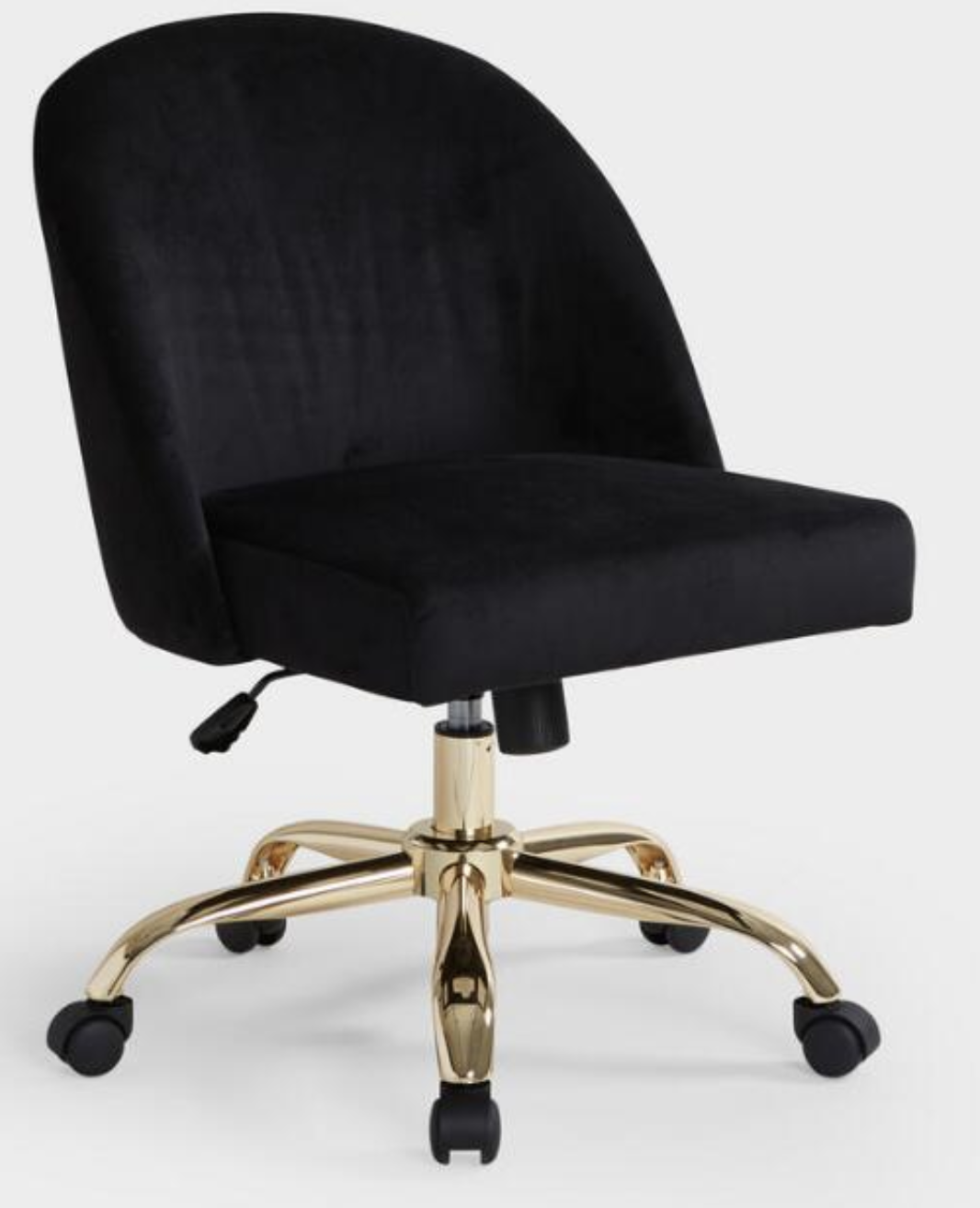 It's swoon-worthy yet still looks super comfy. I think they're having a sale right now o_O.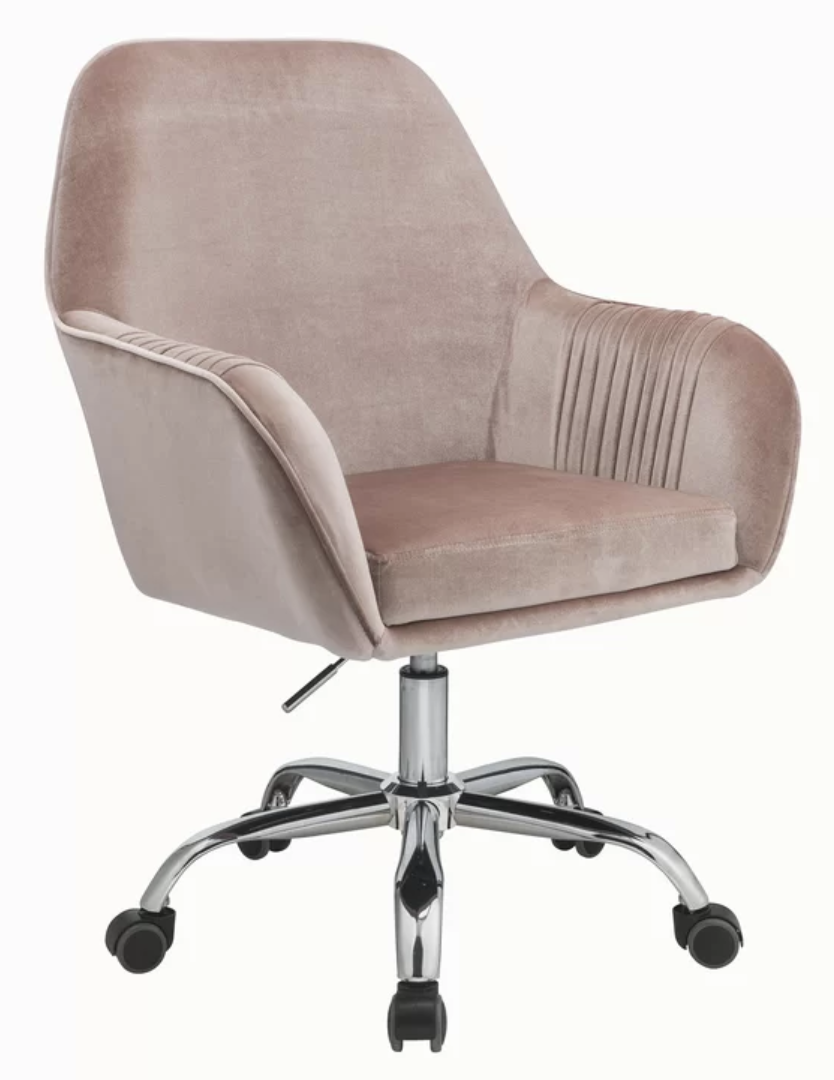 Or how 'bout this blushing beauty from Wayfair?!
Your biscuits will thank you for a comfy desk chair.
5. CABLE CLIPS
Wires are a pain in my ass. I'm patiently waiting for technology to advance 31 years and I'll never have to untangle or trip over a cable again. This tip isn't necessarily about buying stylish cables or cable clips, but more so creating an office with functionality and hiding your cables the best way you can so they don't eff with your office vibe. My desk has a cable organizer which is a Godsend, but you can buy cable clips/organizers for dirt cheap on Amazon.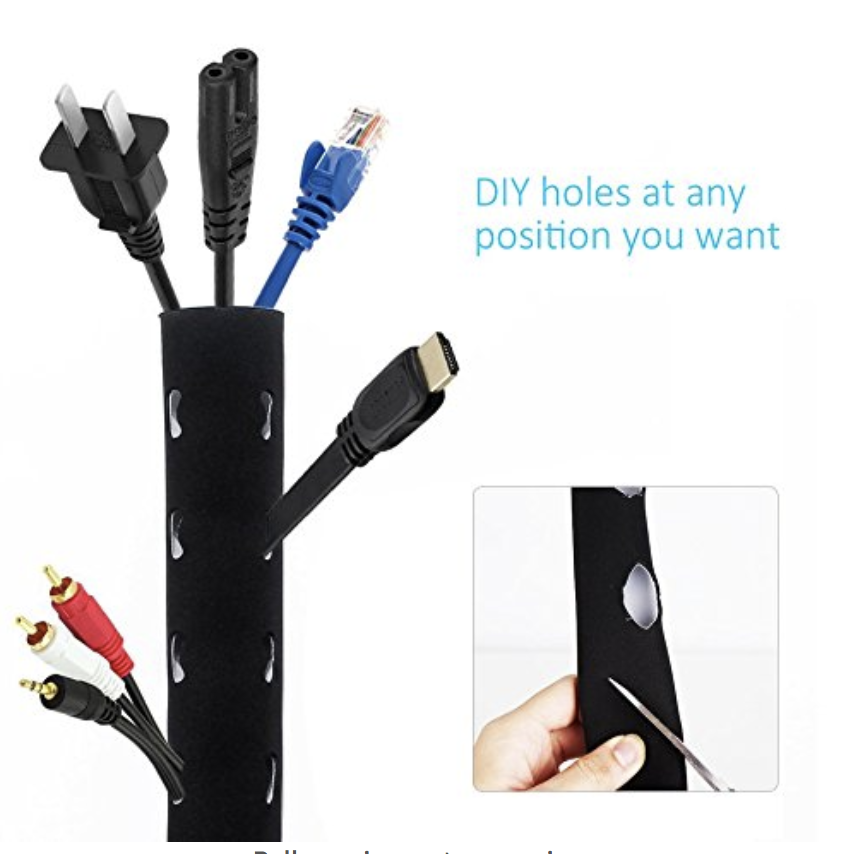 Check these out – DIY holes at any position you want. Sounds like a game-changer.
6. Wall Art
When you think of an office, what's one of the first things that come to mind? If you thought "to sit and procrastinate everything you should be doing" then you're spot on. But really – it's the space where you get shit done. Where you should feel inspired and motivated (eventually, after procrastinating) to check off your to-do list. After I hung the gallery wall in my office I immediately felt more creatively inspired – I swear it was like magic. There's just something about art that makes you feel inspired.
You know I'm all about styling on a budget and I've recently been scouring Etsy because there are so many talented artists who sell printable art files for a good price. You just download, print and voila.
This whole gallery wall, frames and all – under $70.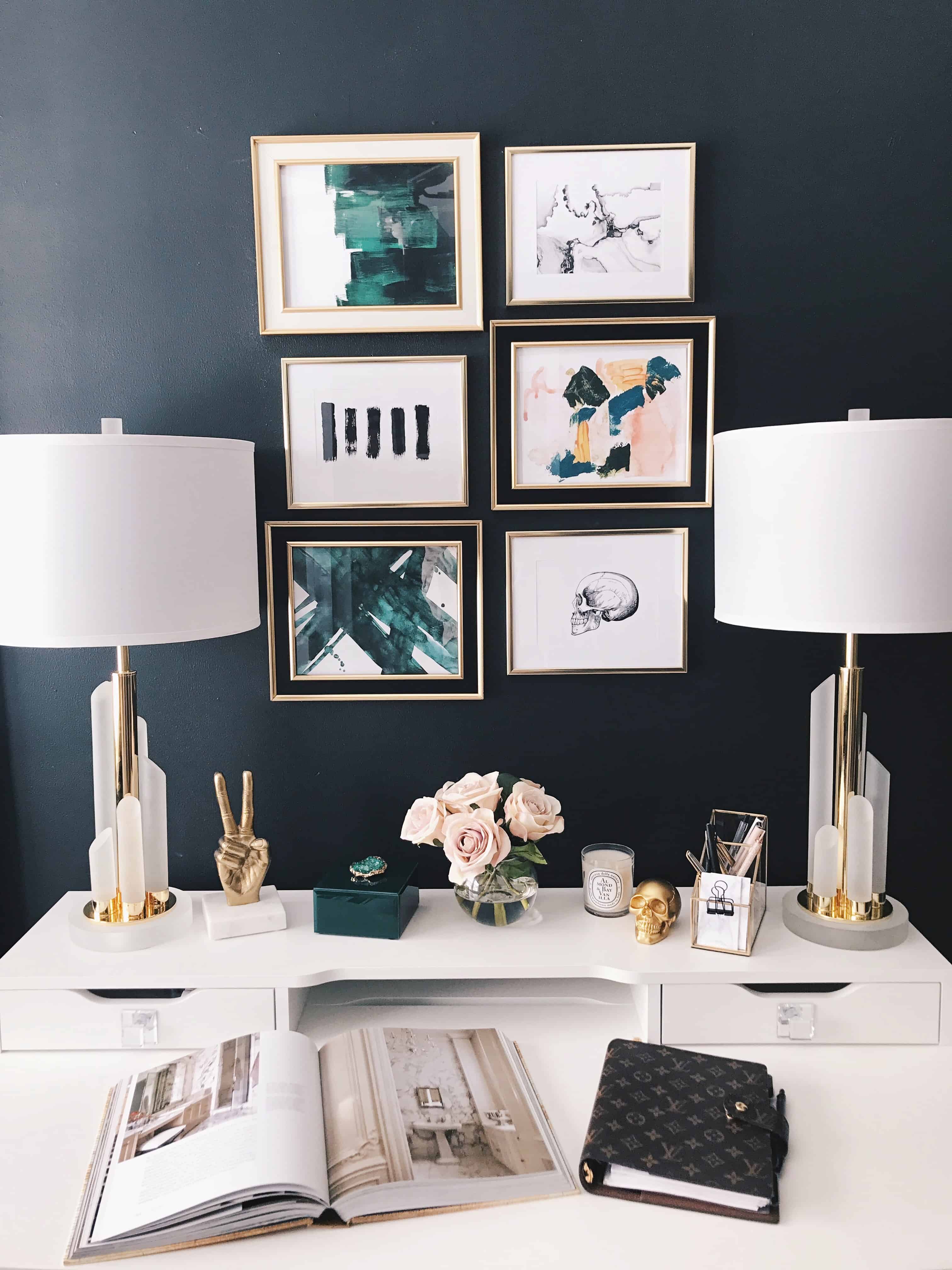 I blindly hung these frames myself – no measuring or calculating because I have 000 patience. Don't do that, friends. You're not going to have a good time.
If you're not into art, hang a (good lookin') dry-erase calendar or board, like this: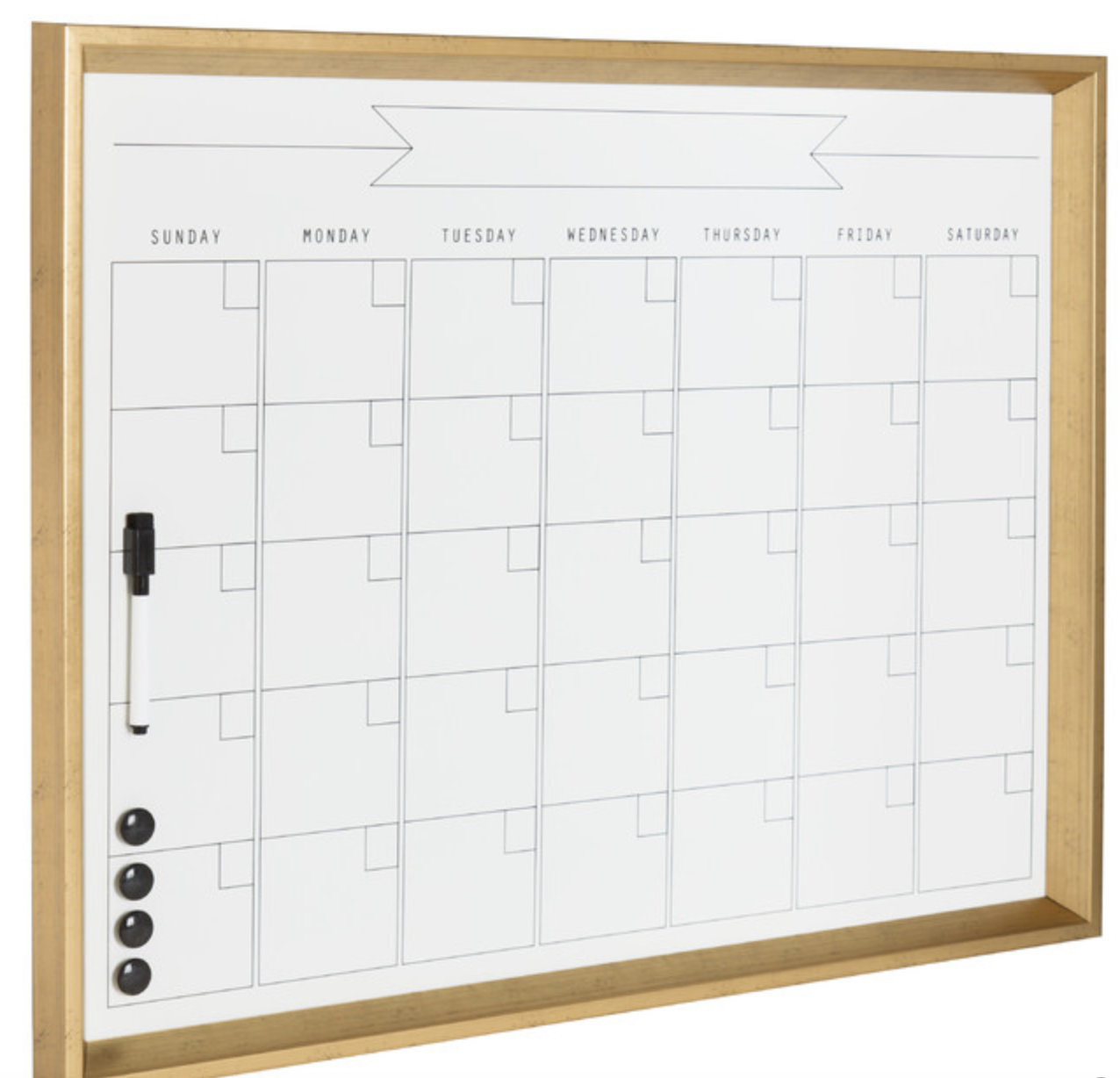 7. Treat yo self to a Planner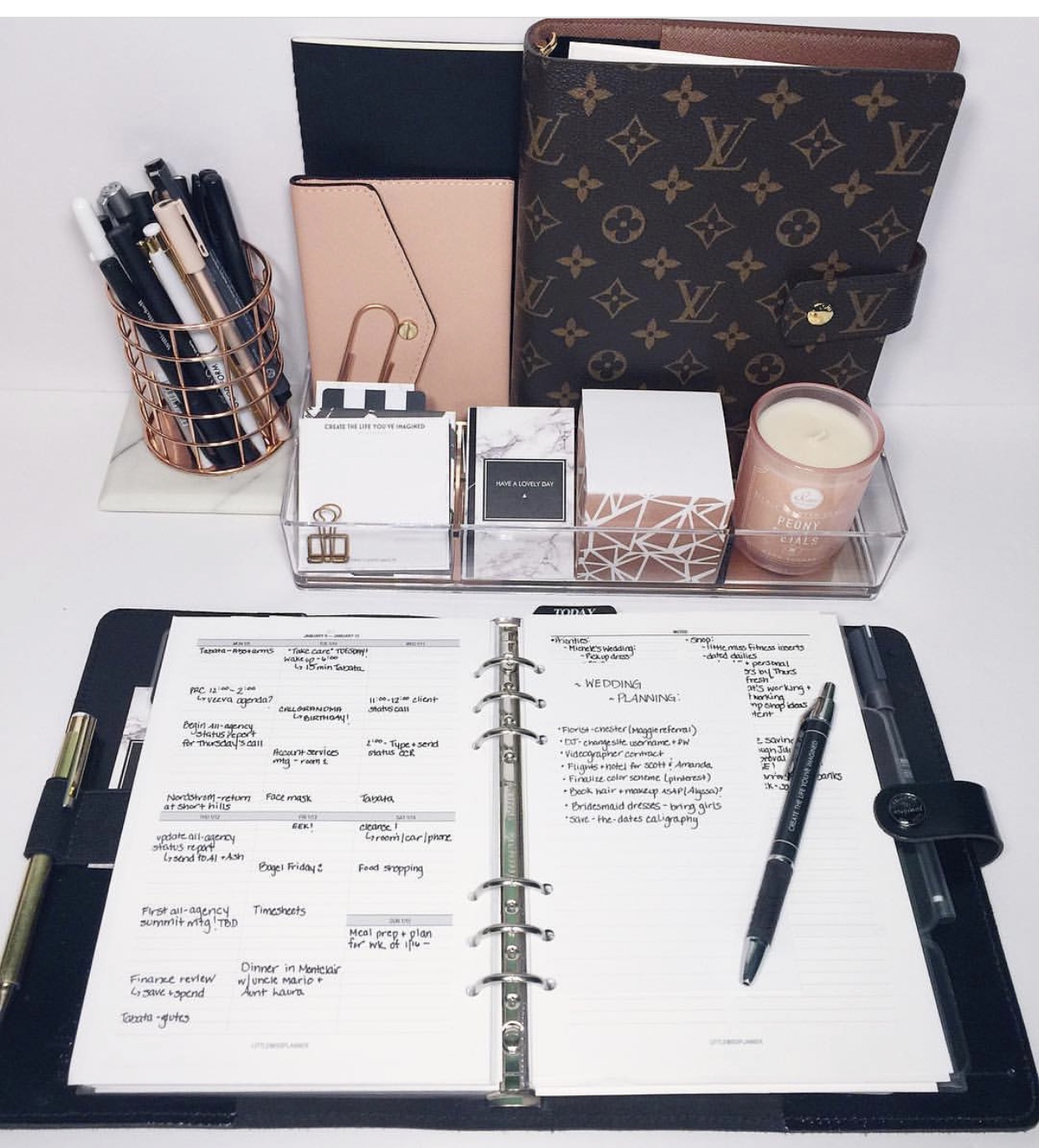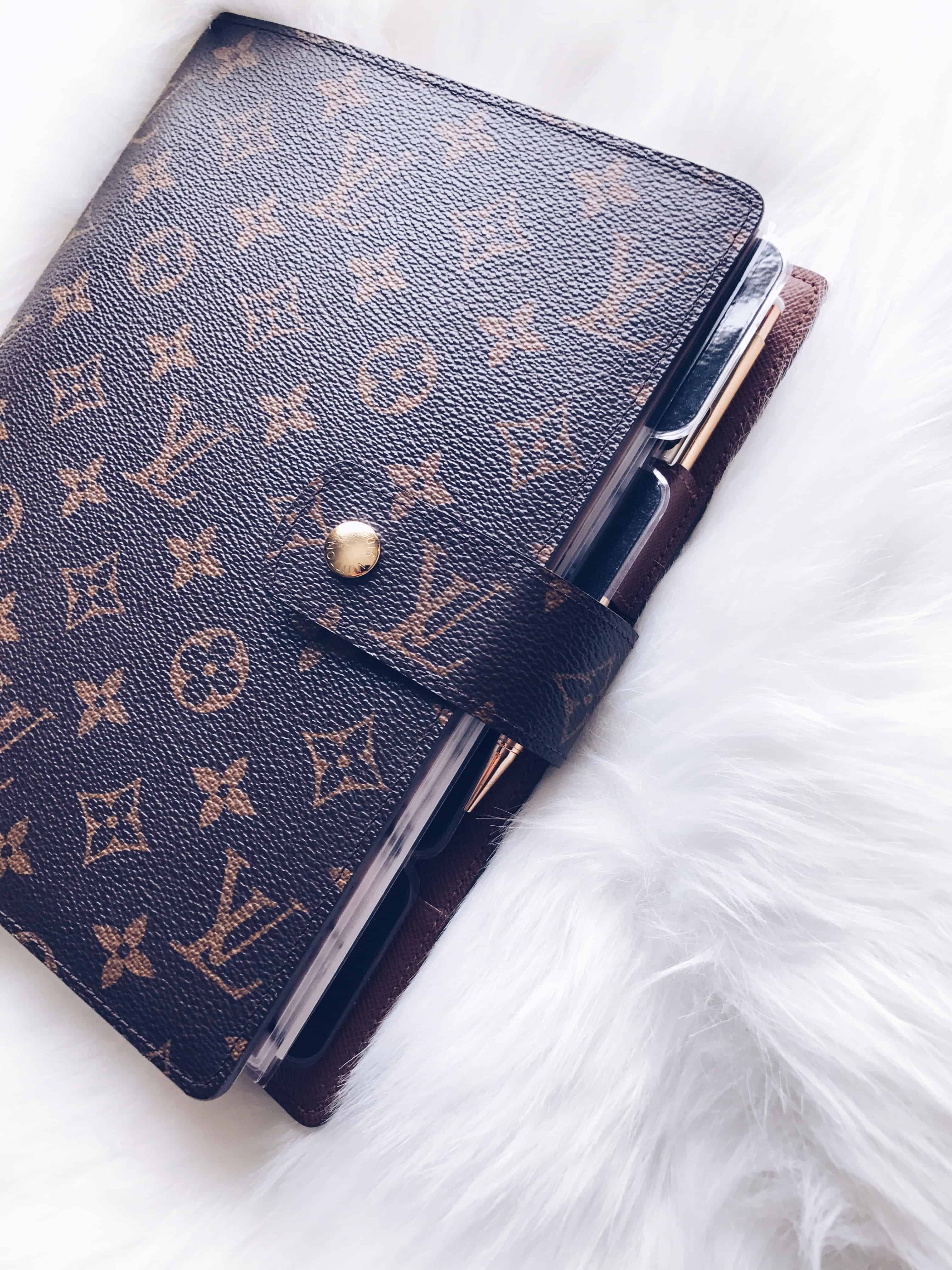 Everyone who's close to me knows that one of my most prized possessions is my agenda. I'm sure some of you are thinking "totally unnecessary why do you need tha-" LET ME TELL YOU. Because with my agenda, I have my shit TOGETHER. Even when I DON'T. My world could be on fire but with my agenda, everything is OK. Because inside my agenda, nothing is on fire.
I lost you didn't I.
Let me back up. You need a planner – or something to organize your life. Whether it's a digital planner (boooorrrring) or a planner you can have all the fun in the world with (aka customizable ring or disc-bound planner) – you just need one. My life before I had a planner was filled with terrible grades, missed appointments and sorry-I-forgot-your-birthday's. Now, it's the first place I go to whenever I need to remember anything, which happens to be everything.
What does this planner have to do with a styled office? I'll tell you. Put that stylish lil' thing on your desk, take a step back and think to yourself "wow, not only is my space exactly the way I want it, but my shit is completely and totally together." brb gotta write that down.
I'll leave you with this quote from Monica Lenore, Interior Designer:
"Injecting personal style and items with a story are what turn an average room into a stunning home."
Now go style that office (space)!
'Till next time, friends <3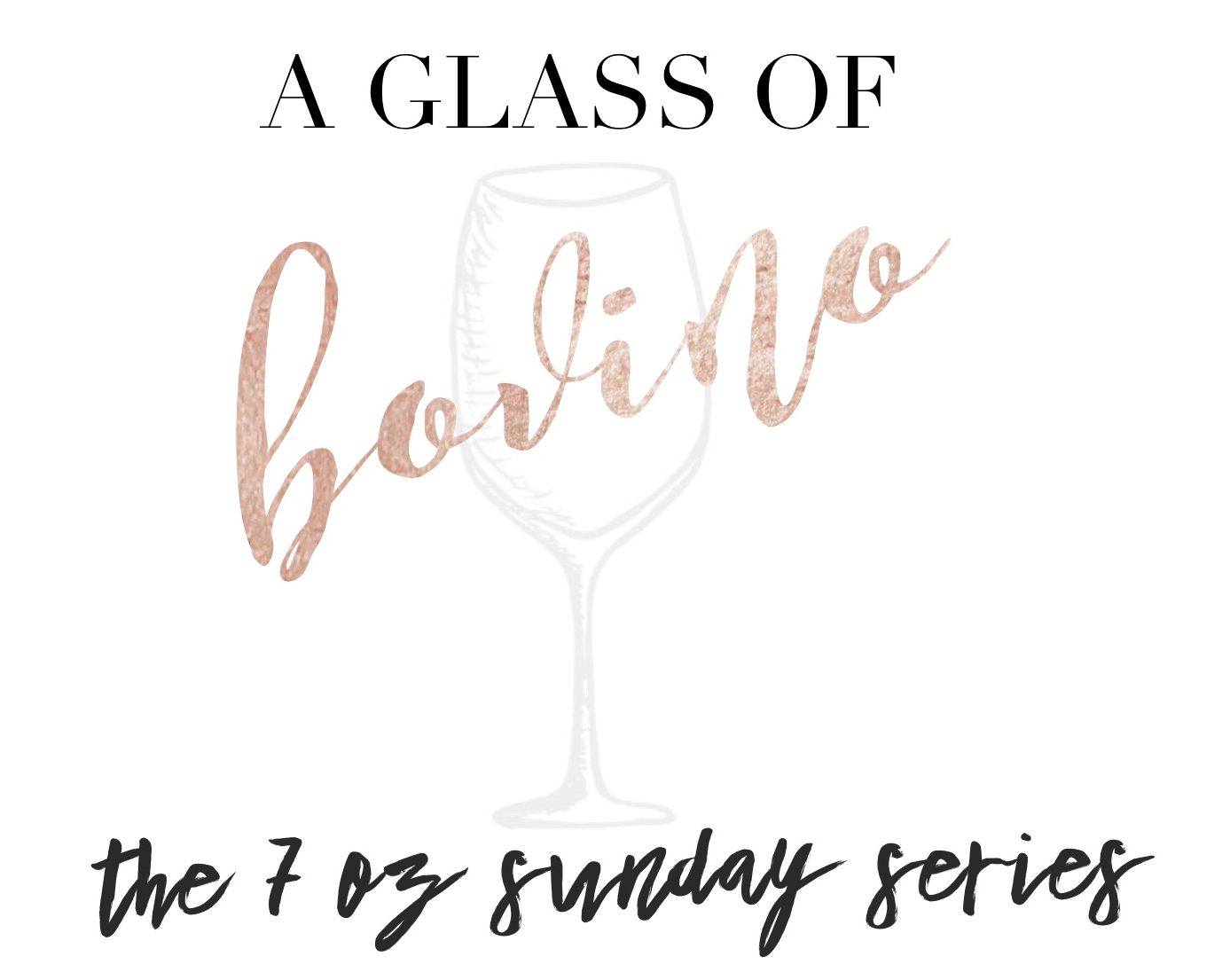 *The 7 oz Sunday Series is my own way of creating a diary-like post every Sunday about whatever's on my mind at the time – what's inspiring me, my current favorites, what room I'm thinking about styling next, design dilemmas, etc. So why the phrase "7 oz Sunday," you ask? Well, since Sunday's typically call for a littttle extra vino in your glass (like 7 oz versus the "recommended" 4 oz) – why the eff not.