Growing up, I developed a "split personality:" part tomboy and part girly-girl. On a humid summer afternoon in 1997, you could've found me in my backyard playing in the dirt and climbing all over the 8-foot-high makeshift monkey bars that my dad built out of wood planks and metal bars. Thanks to the strength I gained from a few years of gymnastics, I prided myself on my athleticism and ability to beat any boy my age in arm wrestling. Then there was the girly-girl half of my personality, which was spent in my "office" (a purple Ikea desk nestled in the corner of my bedroom), coloring in Lisa Frank books, dressing up Barbies and dancing around with Polly Pockets.
More than 20 years later, not a thing has changed. I still have that split personality: part masculine and part feminine. Despite the years of being teased for being mostly a tomboy, I've become proud of that masculine side of me. It's who I am.
The modern-day expression of my split personality is painting my walls black and decorating with skulls, plush pillows and glamorous gold accents. Most days I'm a girly-girl; I put on a cute outfit and spend too much time on my hair and creating the perfect smokey eye. Other times, I like to throw on my "backyard clothes" and get a little dirty…just like I did in 1997.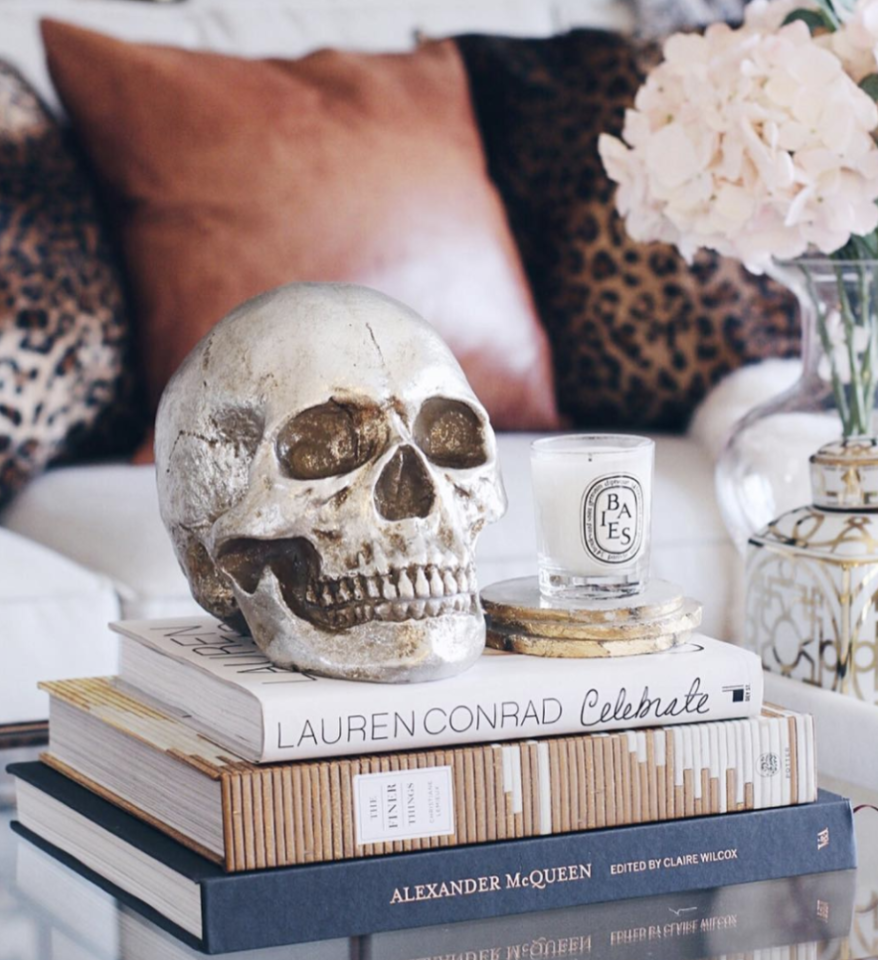 I truly believe that you're home is a reflection of who you are, and it's no secret that I've become absolutely obsessed with creating a home where masculine and feminine features coexist. I also live with a male and believe it or not, I take his masculinity into consideration when I style the house (although I never let it deter me from purchasing a glam piece that I love).
The combination of masculine & feminine personality traits has led me to determine my home style: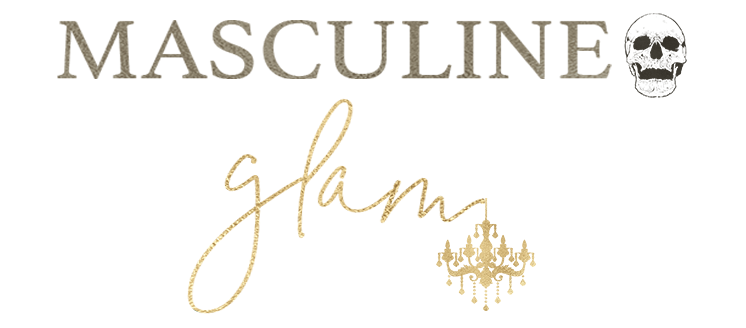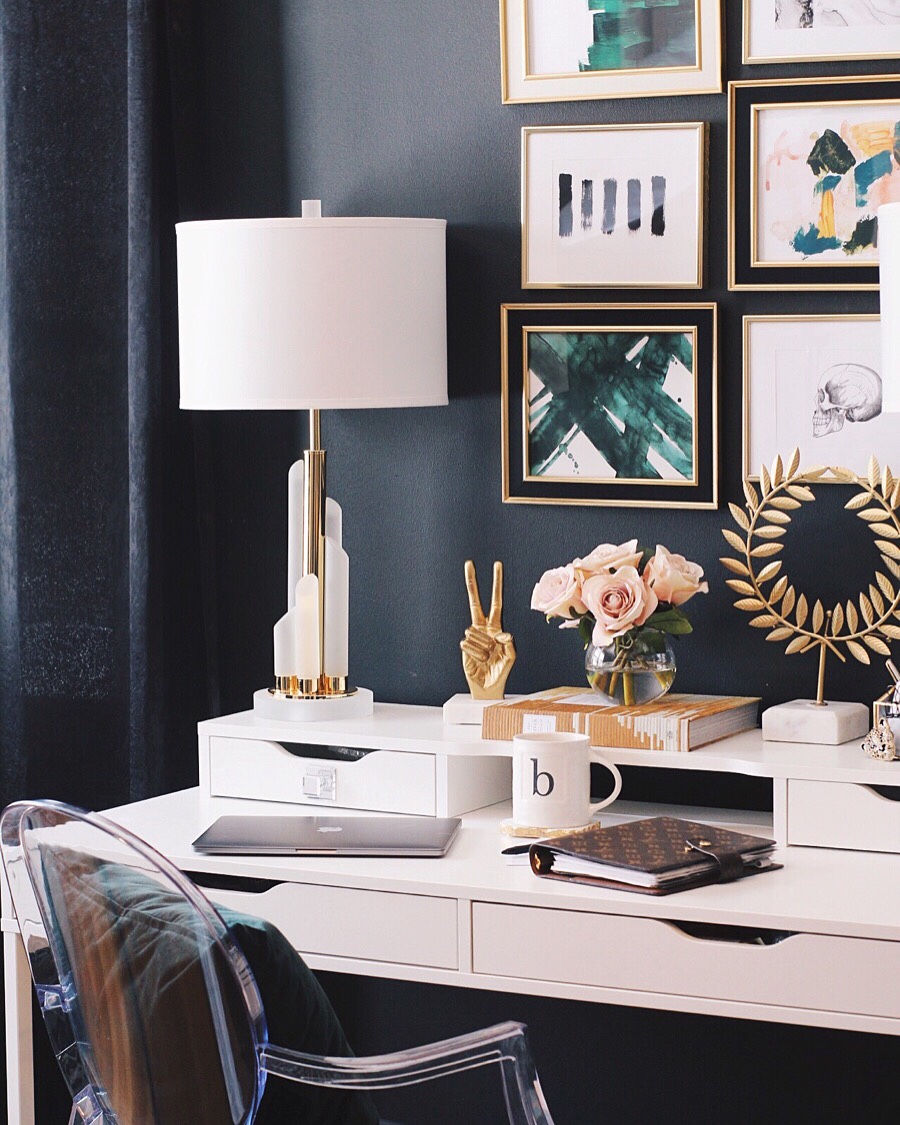 Since I'm so damn passionate about the Masculine Glam look, I created a free download exclusively for my email subscribers. Andddd I also created 3 Concept Design Boards to inspire your next Masculine Glam design!
Download my Tips to Achieving the Masculine Glam look in your home HERE: