A few days ago the rather impulsive part of me decided that we need to do something about our shitty bathrooms, like, IMMEDIATELY.  I can't stand to be in any of our bathrooms, however, today I'm just talking about the one I can't fathom the most – our master bathroom.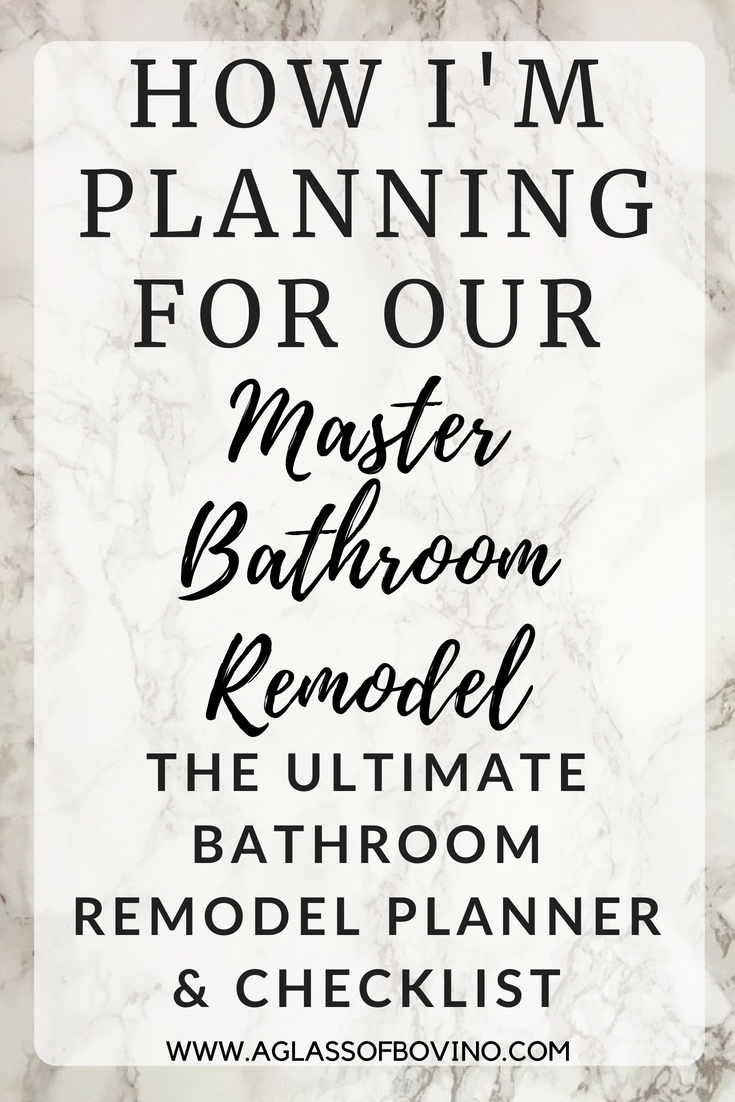 We don't think the previous owner took that great of care of it and the longer it's in its current state the more aggravated I get when I have to look at it. It requires a full gut.
I can't believe I'm posting this photo but… here it is in its current state: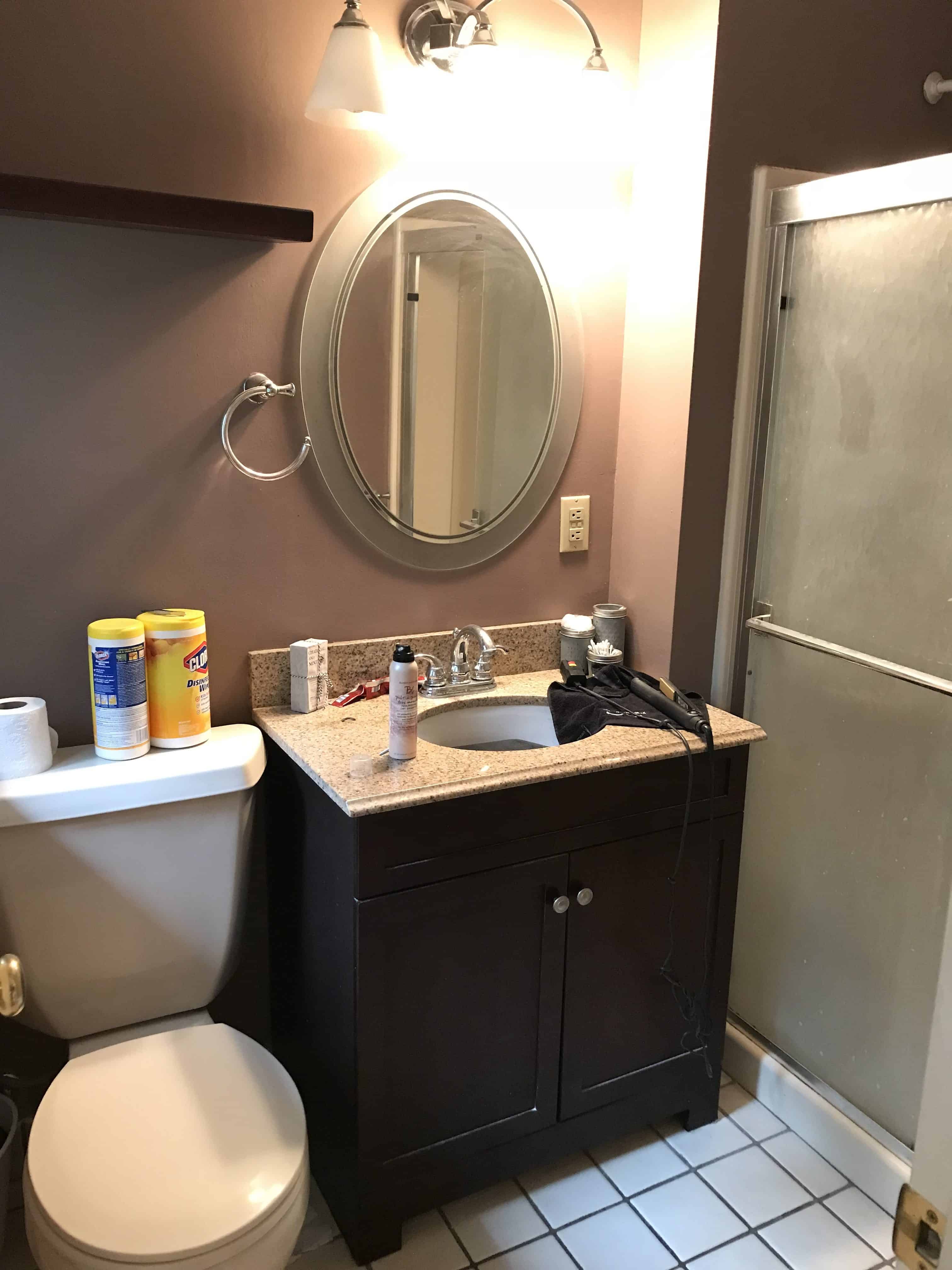 I have to admit – as ugly as it is right now (like who tf uses mauve as a paint color), I see the potential and it just makes for a bomb ass before + (eventually) after.
Here's my initial plan:
I'm most excited about the shower. I want to rip it out and add floor-to-ceiling marble and floating glass doors (I can feel my bathroom budget planner seething at me), but it will make the bathroom appear so much larger/open
New faux wood porcelain tiles
New toilet and vanity
New mirror and sconce
New lighting
A fresh coat of paint. This bathroom doesn't get a ton of natural light so as much as I'd love to paint it a dark color, I think the lighter the better so it feels *fresh and airy.*
I obviously had to create a concept design board for design inspiration and to bring with me during my trips to Floor & Decor: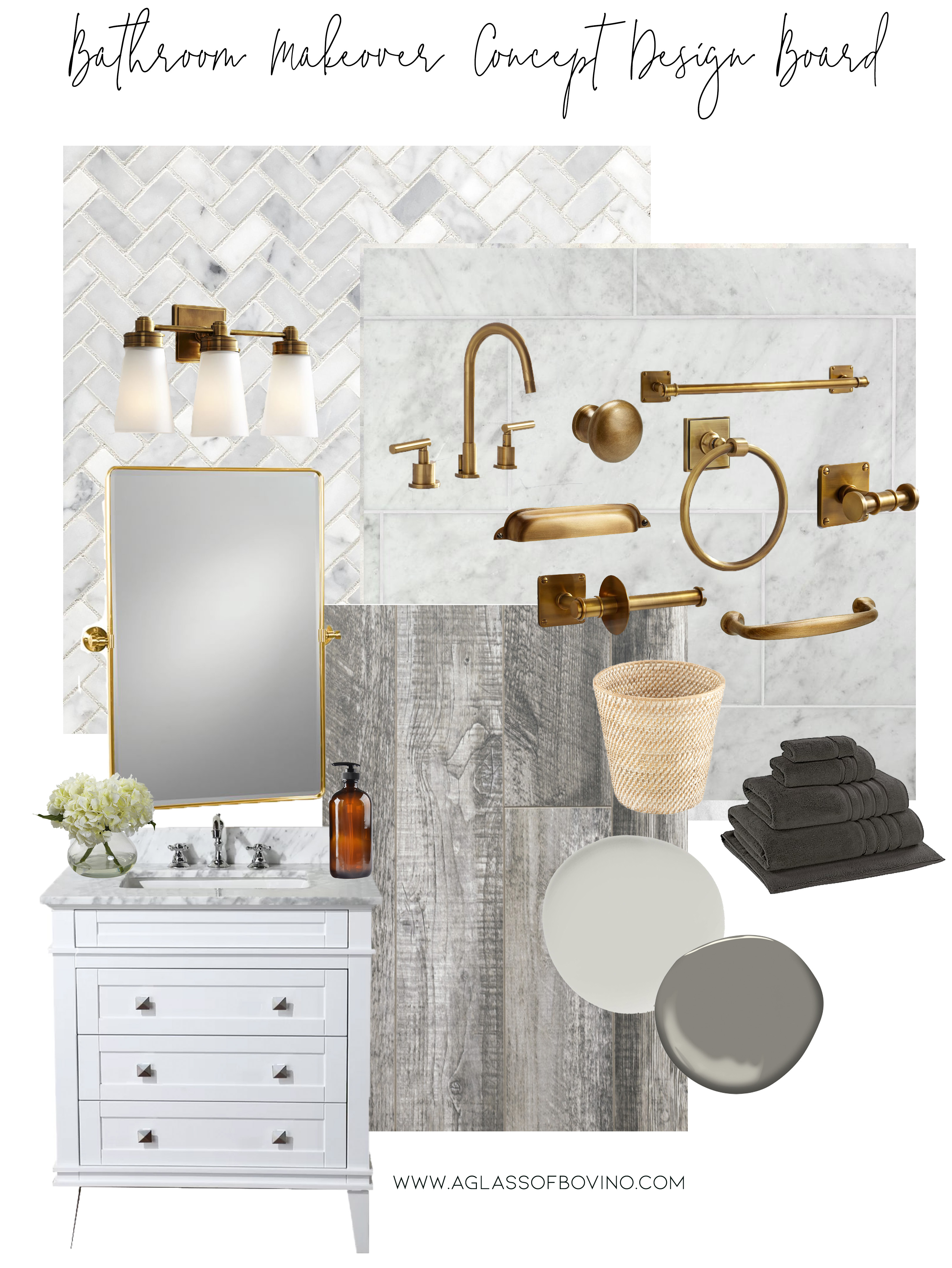 And of course, here are the photos that are inspiring our bathroom design: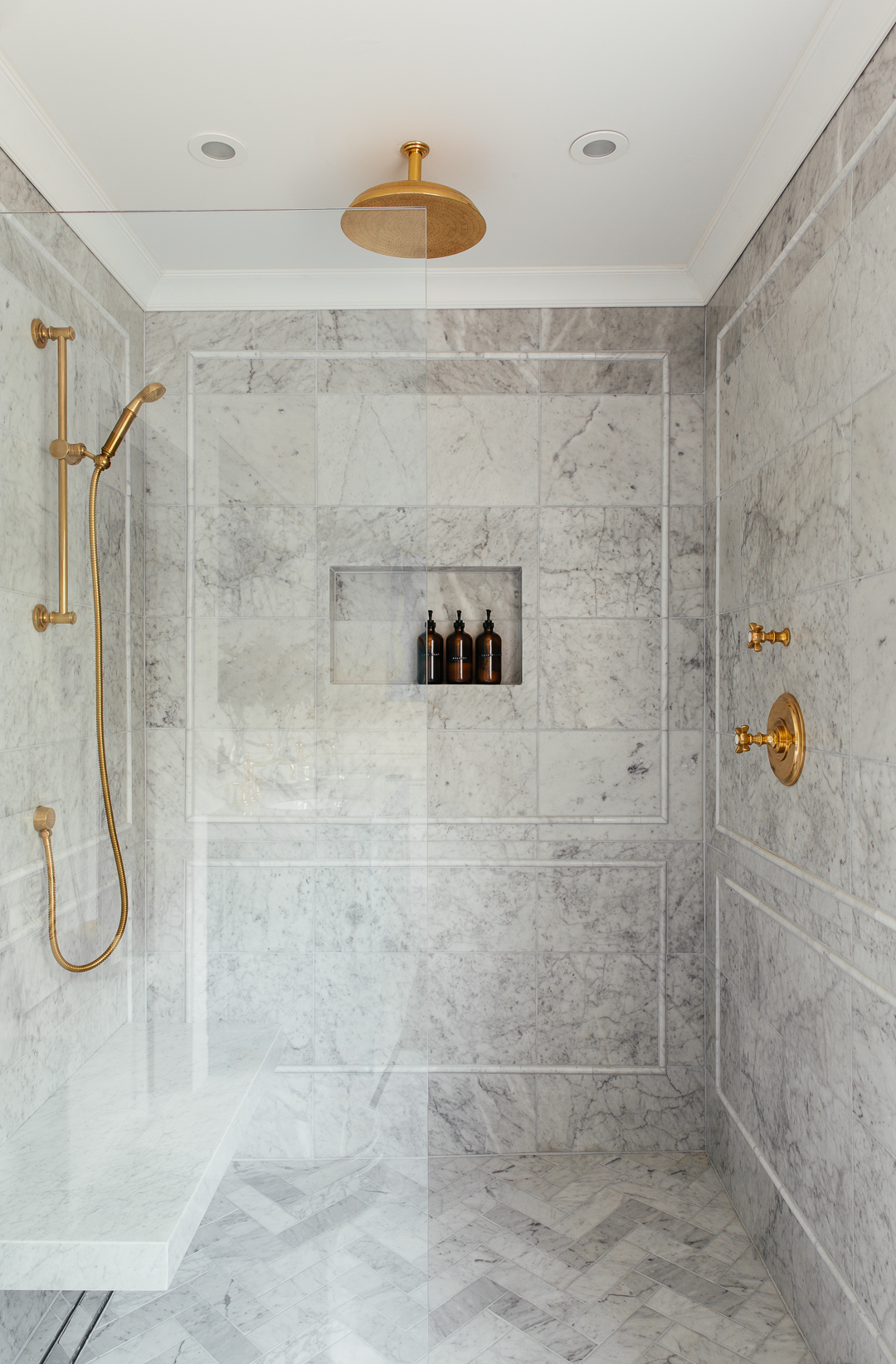 I have zero words for Erin Kestenbaum's bathroom. I could stare at this image all day.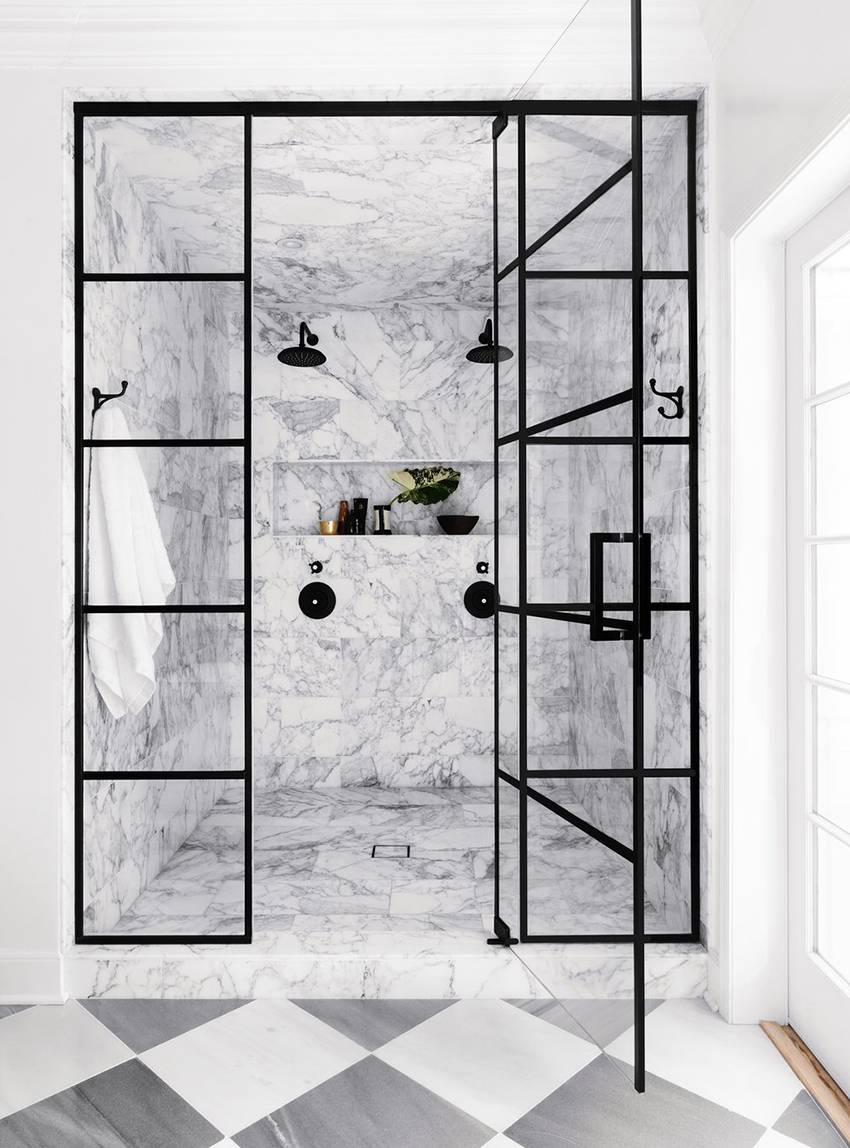 OK so…I have the ideas. Now what? So glad you asked.
I mean… you typically should hire out for a bathroom remodel, especially with a full gut and reno. However, Angelo and I are resourceful millennial DIY'ers who live on YouTube and cringe at the thought of hiring out for something we can do ourselves.
A standard bathroom remodel can cost over $10k (half of that being labor), so we decided we're going to DIY. It will take a lot longer and will be one of the most challenging things we've ever done, but we are always up for a good challenge. I have my sledgehammer and caffeine ready. Anyone know where I can find some patience?
Because we decided to take the majority of this project on ourselves, a shit ton of planning will be involved. Luckily, I'm obsessed with planning, so in addition to my Concept Design Board, I created a 7 page comprehensive printable PDF to track, budget and plan our entire bathroom remodel.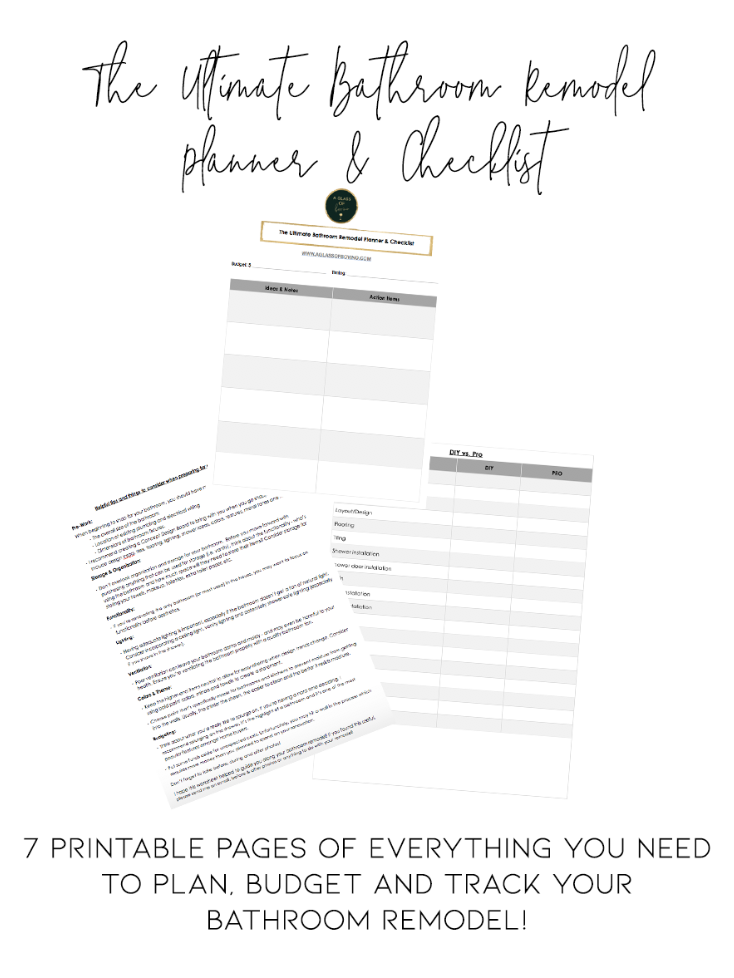 I would be a big POS if I said I created this amazing planner but didn't offer it up in case you wanted to use it as well. So I made my Bathroom Remodel Planning PDF available HERE, along with other subscriber-exclusive design freebies. where you can download and use for YOUR bathroom renovation (whether you plan to hire out, DIY or both)!