This is the second part in a two-part series about defining your decor. The goal of this 2-part series is not just about figuring out your decorating style, but to create a home that you love to live in. 
The second goal of this series is to finally determine your style once and for all, so your husband can stop asking when you're going to just stop switching up the living room every other week. 
To kick it off, this first post will be about looking within yourself to help you define the why behind your style.
Finding my decorating style has been like a journey of trying to solve an identity crisis that I never knew I had. Since buying our home, I've been through multiple styles including farmhouse glam, gaudy-glam, masculine glam, and then as of the last 9 months or so – traditional glam.  I recognize that my style is ever-evolving, but I feel confident that I've finally nailed down the foundational components of my style.
 I can't write a series on how to define your style without quickly showing you how much my own has evolved. For shits and giggles, this is how my living room looked a little over a year ago: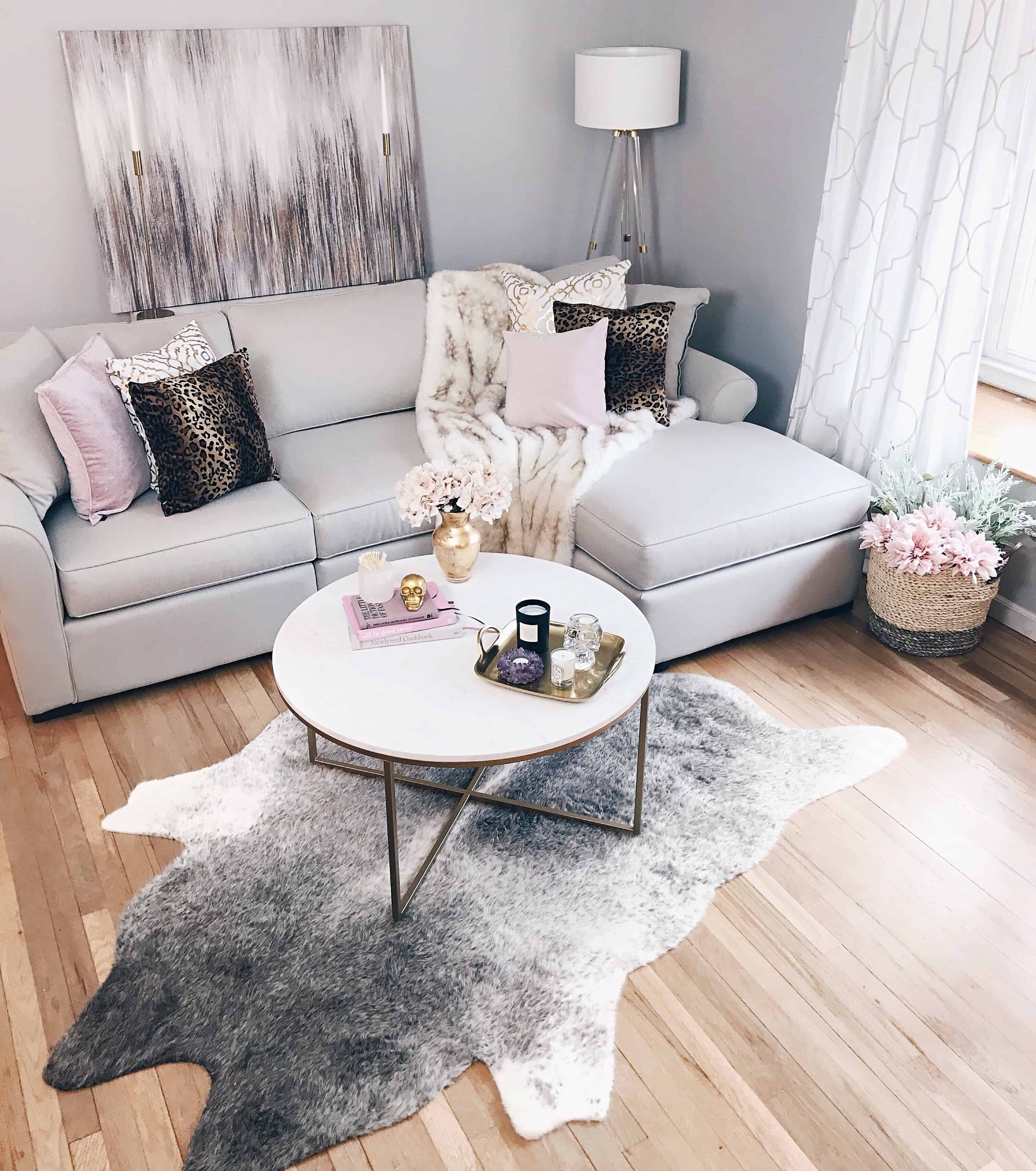 Even though this photo makes me cringe, it's rewarding to see how much my style and photography skills have improved since then.
The journey of finding my own style has been trying to figure out the why behind it more than looking into what I love on my Pinterest boards. And so far, I've realized there's one major factor that has influenced my current style:
My past.
You may not have even realized it, but your style is something that's slowly formed over the years. I believe my current decorating style is almost a direct reflection of my childhood and past experiences.
For example, my off-the-boat-Italian grandparent's house featured dark, old-world Italian furnishings, leather sofas and ornate gold frames displaying classic oil paintings.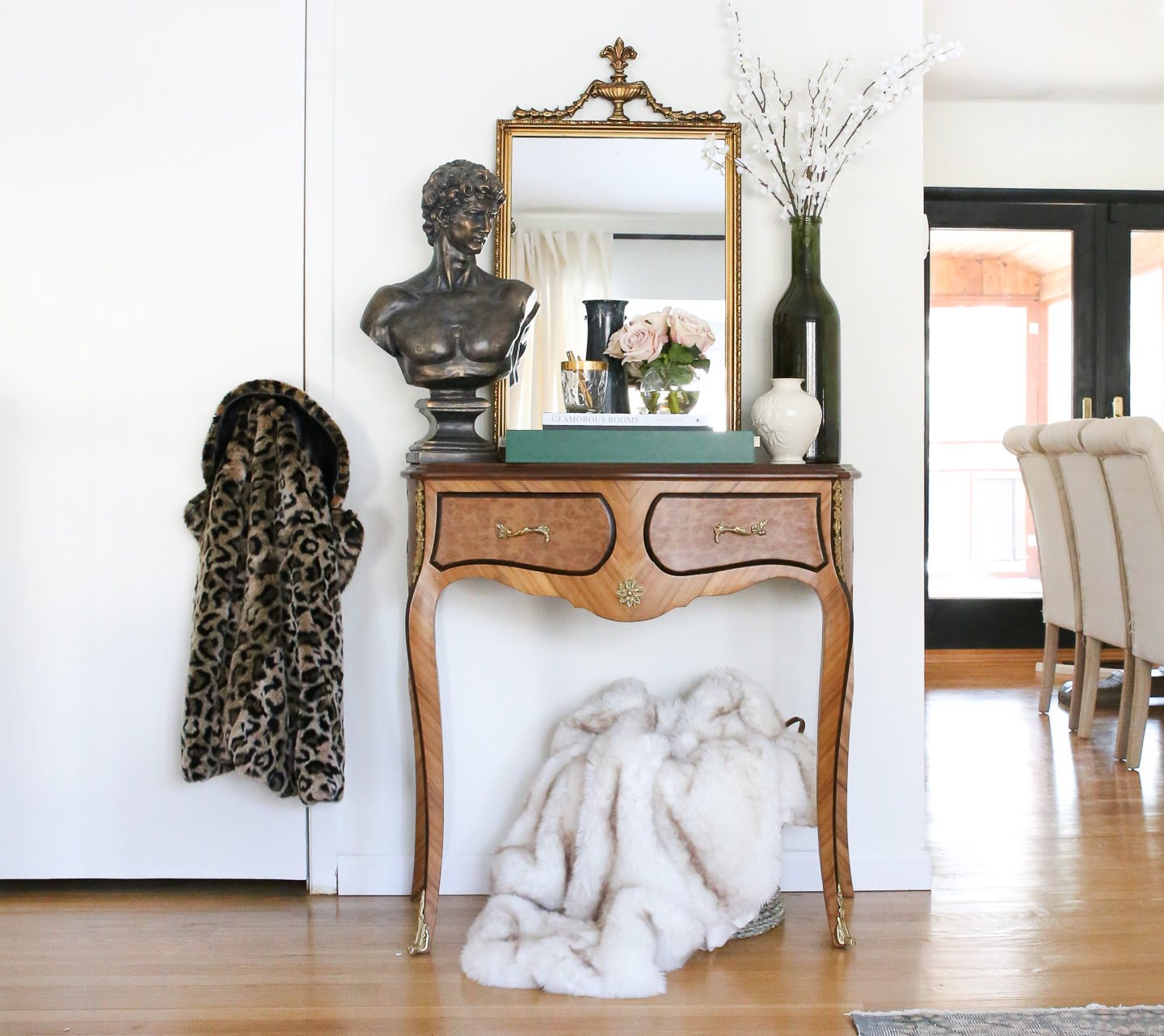 My dad was always fixing up the house himself and bringing me and my brother on trips to Home Depot on Saturday afternoons (even though we considered it a bore at the time). I can't even recall a time when he hired out for a project. I definitely get my DIY gene from him and now find myself turning to DIY instead of hiring out (hence a DIY bathroom reno). And guess where I find myself on most Saturday afternoons?
Home Depot.
On the contrary, My mom always found a way to sneak leopard into every room (and into my wardrobe) while growing up – just like I find myself doing today.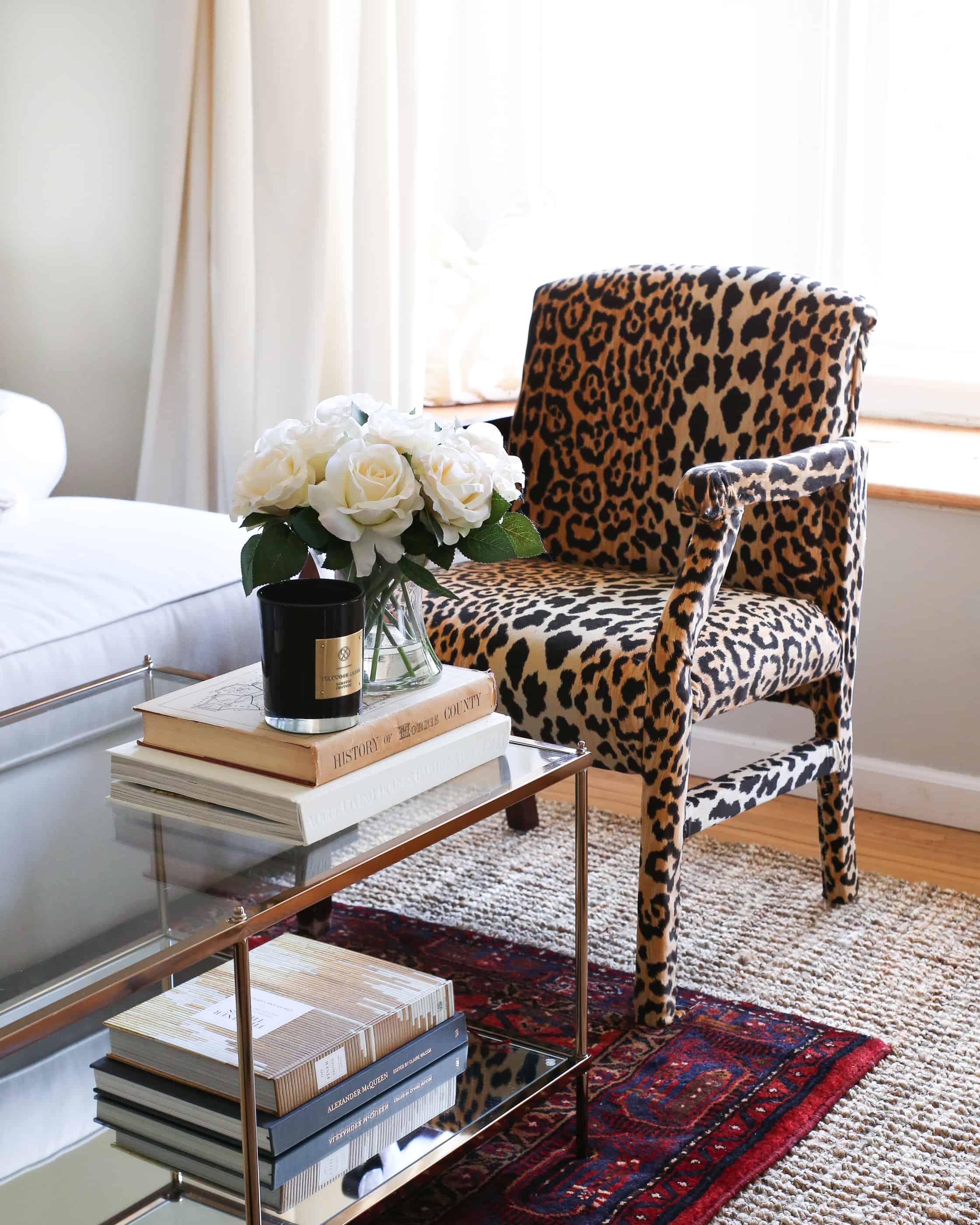 Did I appreciate these experiences and details when I was younger? Absolutely not. But my childhood experiences have subconsciously formed the way I design and decorate my house today.
Right now, you should look inward instead of on Pinterest (don't worry, you can go back to Pinterest later).
You need to become clear on who you really are and the history of your life – your experiences, your heritage, your journey. The story you tell in your home (or want to tell in your home) is most likely a direct reflection of your past, whether you realize it or not.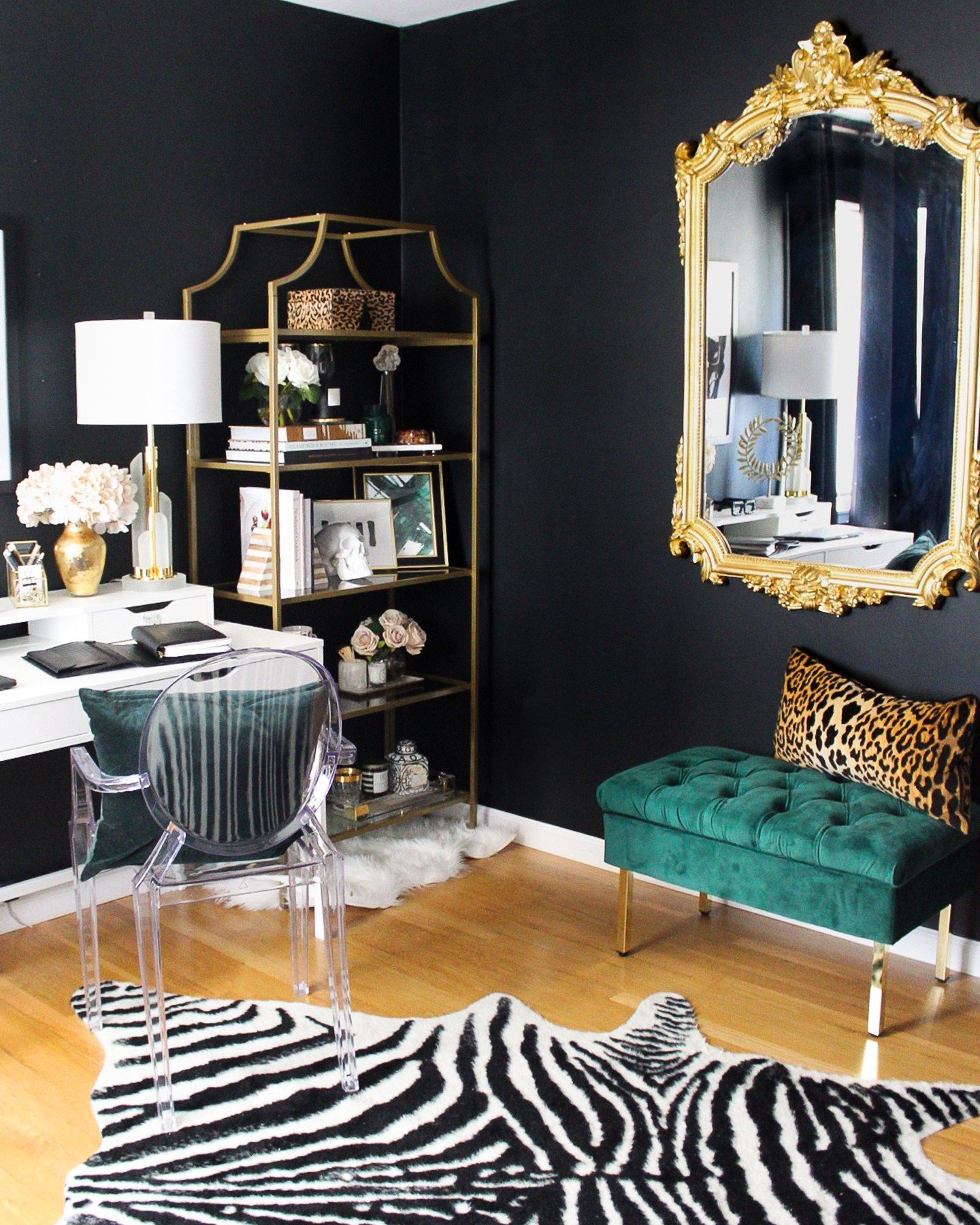 Did you catch the leopard in every room? I didn't realize I was doing it until I looked back at these photos!
To get you a little closer to defining your style, take a few minutes to answer these questions. Some may be more challenging to answer than others, but your responses to even one or two questions may help drive some insight and ideas:
1 // What was your home like growing up? How did it make you feel?
2 // What attributes did you like about it?
3 // What attributes didn't you like about it? 
4 // What memories do you have from close relatives/friends homes and what did/didn't you like about them?
5 // Where have you traveled to or visited that's created a lasting impression on you?
6 // What nationality or heritage was abundant throughout your childhood? 
7 // In 10 words or less, what makes you feel like you're home?
8 // Are the words in question 7 reflective of how you currently feel in your own home?
9 // What 5 adjectives would your spouse our friend use to describe you? 
10 // What brings you joy and happiness each day? 
Are the answers to the above questions a story you currently tell (or wish to tell) in your home?
Stay tuned for next week's post, where I'll be covering the different types of interior design styles and which one(s) define your own.