If there's one thing I'm good at – it's bargain hunting. Alright, two things – bargain hunting and tripping over everything. But when it comes to finding a good deal, I am a seasoned veteran. Working with various e-design clients who each have a wide range of budgets has taken my love for bargain hunting and designing to the next level.
It goes without saying that everyone has different budgets to stick to when designing a room, so today I created 3 different neutral glam living room designs on 3 different budgets to share with you for your living room design!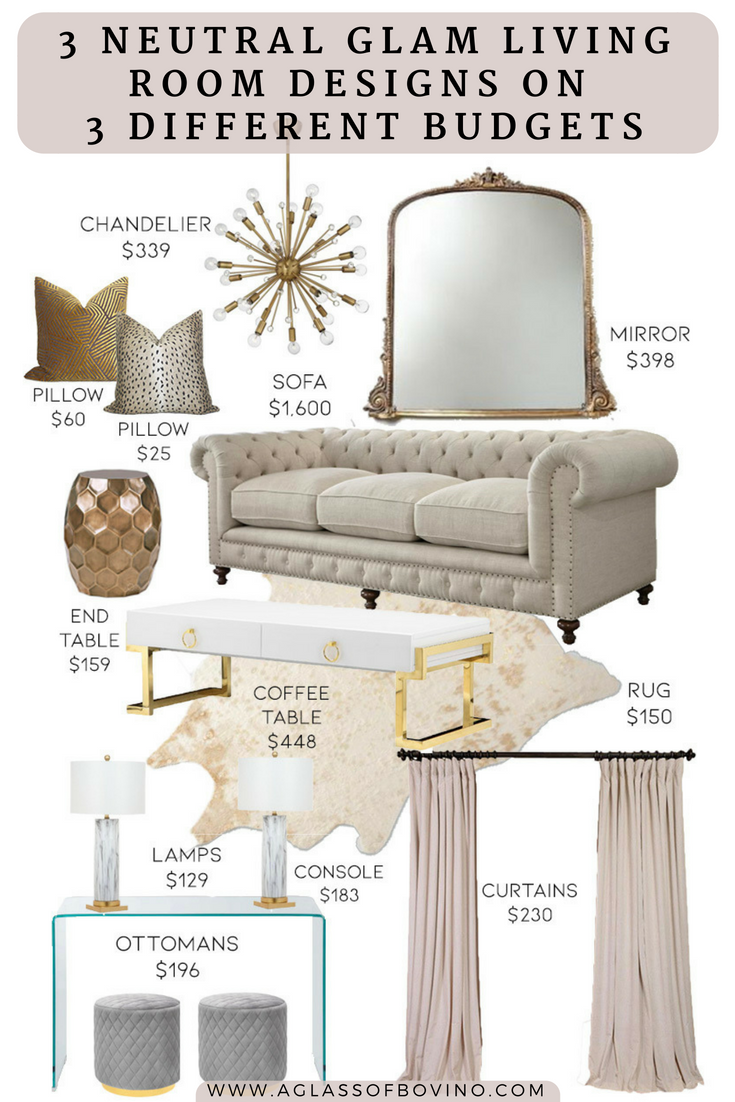 Option I:


Option II: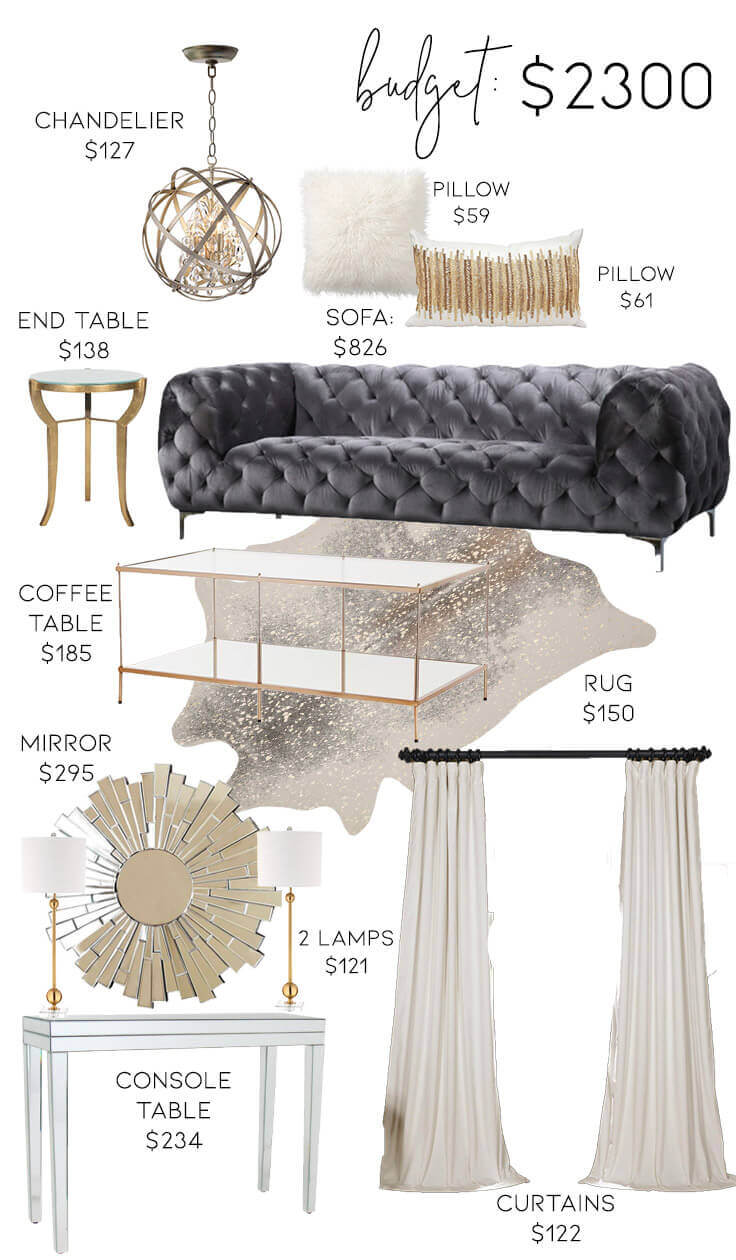 Option III: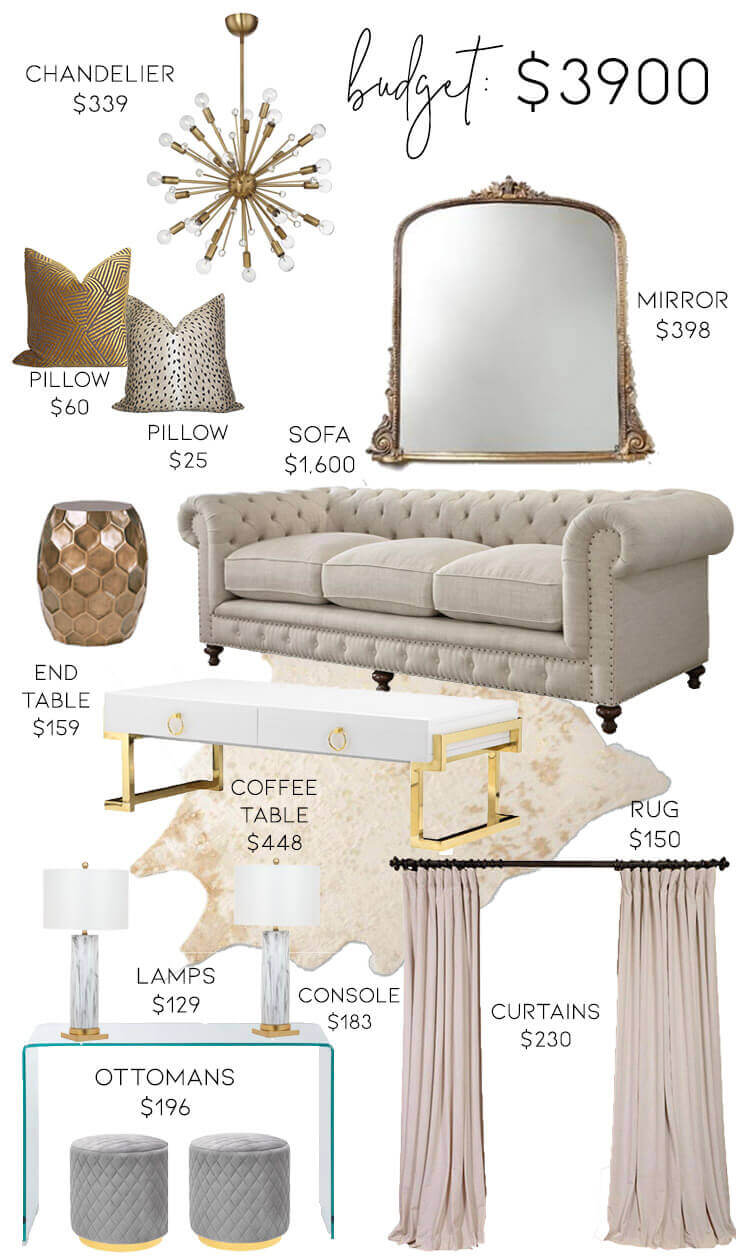 *This post may contain affiliate links, which means I get a small commision from the brand for the referral.
Want to take a quick second to note that this post was inspired after Swoonworthy's post: 1 Glam Bedroom,  3 different Budgets.  Kimberly and I have similar taste and it seems that we're always on the same page. She's been incredibly sweet and I've truly admired her work since I started my own blog.
Have a great rest of your week! <3
xo
Alisa