A Glass of Bovino is home & interior design blog, written and curated by Alisa Bovino. Here, you'll find a collection of tips and tricks to styling your home, design inspiration, learnings from personal experiences and more.
I encourage you to move some pillows aside, have a seat, and relax while I grab you a glass of vino. 
Do you prefer red or white?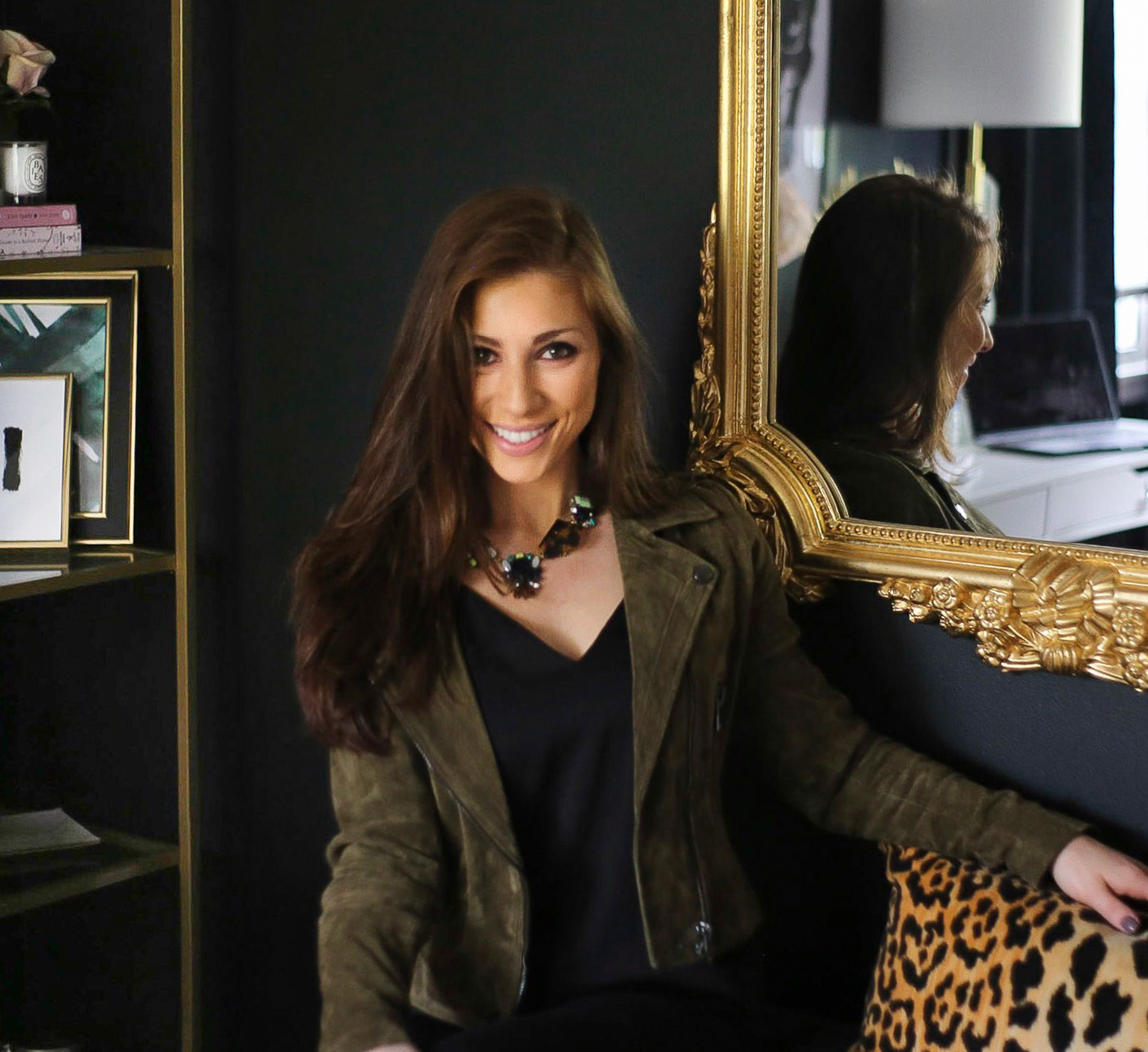 I'm a northern NJ native where I currently reside with my husband, Angelo, and our cat, Constantina. If you happen to be wondering – yes, we're Irish. In 2017 we purchased our first house: a generic, 1960's bi-level and little by little, we're adding personality and style to our builder-grade home. 
As a Jane of all trades, I thrive off of the grit of taking something that's seemingly unattractive; whether it be an entire room or small piece of furniture, and making it glamorous. 
On a Saturday afternoon you can find me e-designing, styling, painting, remodeling, or photographing any given room in my house, which is how I truly enjoy spending my free time. And if you can't find me at home, check the local thrift stores.  
MY OWN PERSONAL AESTHETIC IS EVER-EVOLVING, BUT IS BEST DESCRIBED AS TRADITIONAL GLAMOUR WITH A MODERN TWIST AND A VINTAGE TOUCH.
I'M A SUCKER FOR THE COMBINATION OF FOREST GREEN, AGED BRASS, BOLD LEOPARD PRINT, AND AN ANTIQUE PORTRAIT WITH A SMIRK ON HER FACE.
MORE ABOUT ME? WOULDN'T YOU LOVE TO KNOW…
x As a kid, I had two drastically different personalities; part tomboy and part girly-girl. As I got older that split personality stayed, and the way I style my home is reflective of who I am – feminine yet masculine
x If a movie is classified as Modern Western, chances are it's one of my favs (No Country For Old Men, Lawless and Hostiles to name a few)
x I've had a crazy infatuation with autumn since I was a kid and could talk for hours about all the things I love about the season. There are few things I enjoy more than sitting on our deck with a cup of coffee on a cool autumn morning to watch the sun rise
x In November 2017, I married my husband, Angelo. He caught my eye on the first day of college and I thought "that is the most handsome man I've ever laid eyes on." After an immense amount of stalking and over 9 years later, he's now my husband. Dreams do come true. Especially if you stalk your future husband for long enough. Don't give up.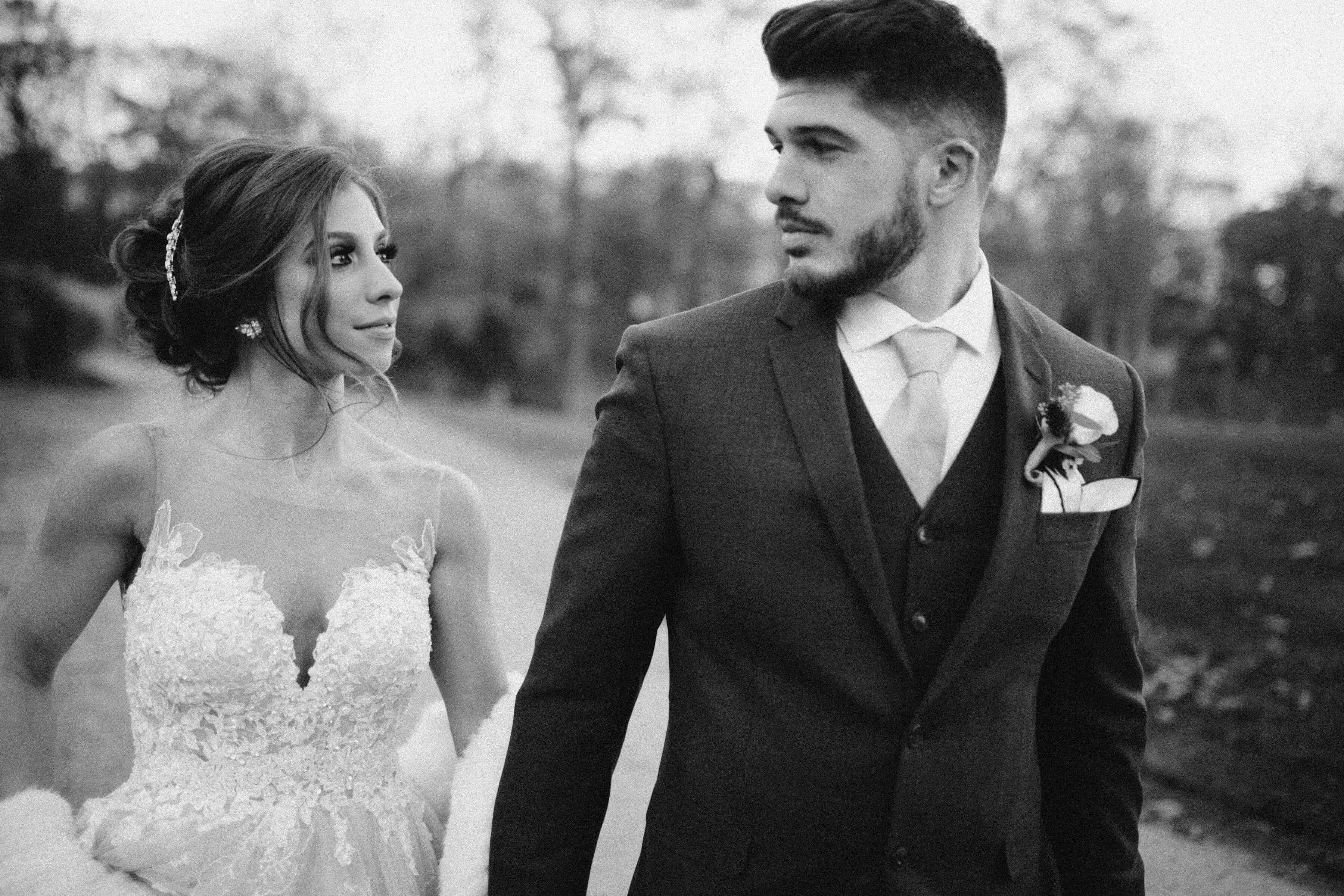 (I mean, do you blame me for stalking him)?
From the bottom of my heart, thank you for stopping by. I encourage you to pour another glass – because life is enjoyed best with a glass of vino.