Since we're in the midst of a bathroom renovation for the upcoming Spring One Room Challenge, tile has been taking up most of my brain capacity for the last few weeks (in addition to everything going on in the world, but we'll stick to pretty things for the next few minutes). It's been tough to make final selections on the tile for this space because there are so many good options, which makes it *that* much harder to choose. 
I know there's a lot of mixed feelings about having marble in a bathroom, but we've been using our marble master bath shower for over a year and it still looks just as good as the day I grouted and sealed. I maintain the stone by sealing it every few months with this 511 impregnator sealer (just follow the directions, I swear it's super simple) and I clean it often with soap, a cloth and warm water. The small amount of maintenance is worth the feeling I get every time I walk into the shower.
Although I'm not planning to share my final tile decisions/concepts until Week 1 (May 6th), today I'm sharing some of my favorite floor & shower tile combinations that I considered for our bathroom from The Tile Shop, whom I will be partnering with for this renovation. I will never get sick of looking at this gorgeous piece of Firenze Calacatta that I picked up as a sample from my local store a few weeks ago. This isn't even a size of tile I was looking for, I just couldn't stop staring at it.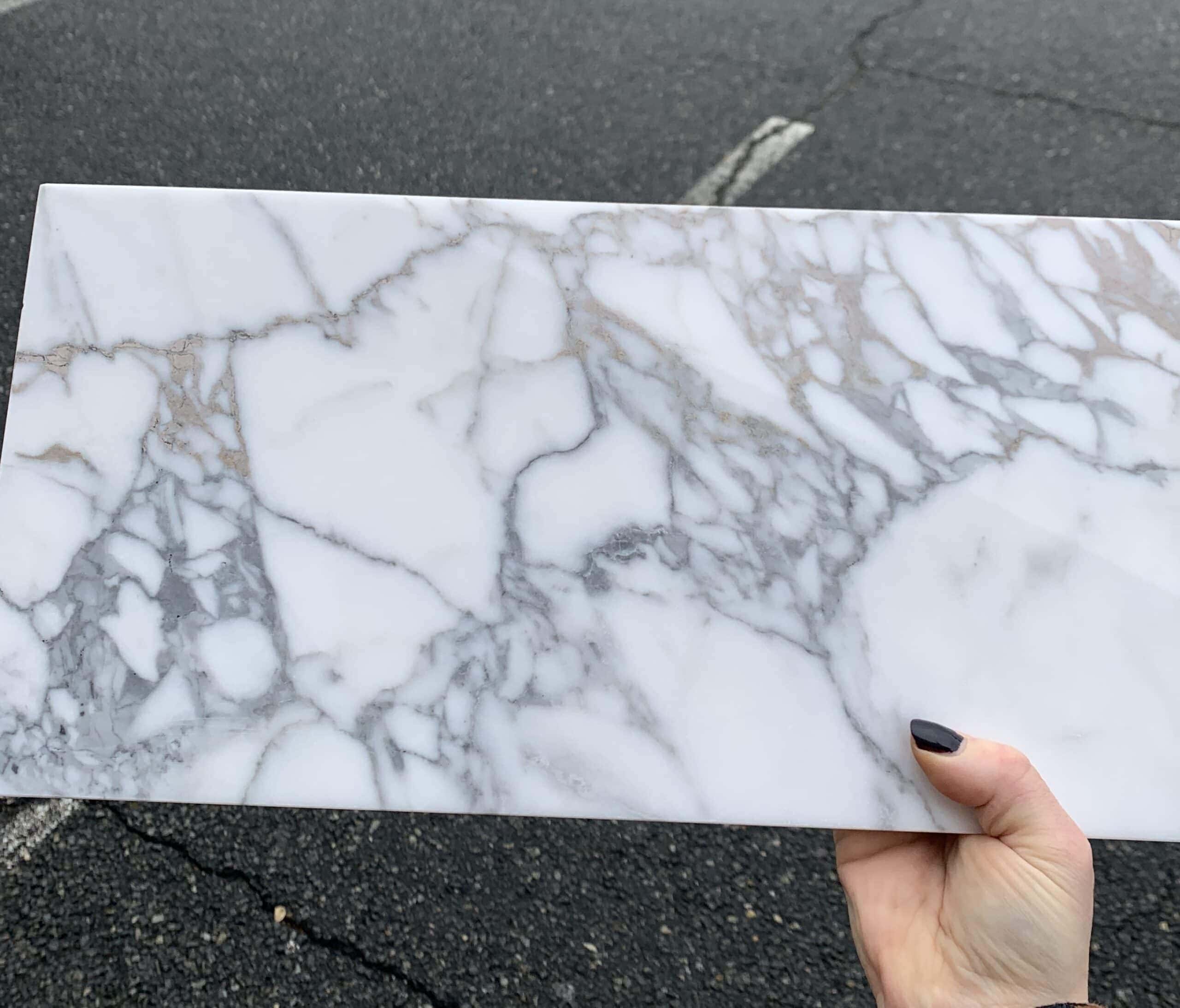 Just because I love to build suspense, one of the pairs below is the combo I ended up choosing for our bathroom. But which one?!