I'm often sharing tips and tricks for buying and selling secondhand goods, but haven't spoken much about how to safely do so, and I feel it's an important topic to cover.
I consider myself lucky that most of my interactions when buying or selling have been friendly, cordial, and quick. I've met some wonderful people who I've hit it off with, and who are interested in what I'm going to do with their items. Most of the time, I'm genuinely interested in the stories behind the treasures they're selling to me, which makes them all the more special.  
Sunshine and rainbows and pretty things aside, it's still important to take precautions whether you're buying or selling because you can never be too safe, no matter how promising something appears to be.  
TIPS FOR STAYING SAFE WHEN BUYING & SELLING ITEMS ON FACEBOOK MARKETPLACE, CRAIGSLIST, ETC.
1. If you're cautious about who comes to your house (like I am), include "porch pickup" in the description of the items you're selling so people know that you accept payment via Venmo, Paypal, Zelle, etc. before they come, and then leave the item outside so they can scoop up and leave. 
2. If someone is coming to our home to buy a larger item that needs to be lifted into their car, I always bring the item to the garage/outside before they come, and make sure Angelo is home. When the buyer arrives, Angelo usually comes outside with me. I never let anyone in our home. And people only come during the day, never at night
If you live alone, you could elude to the seller that someone else lives with you and will be home by saying "we will be home at 1:00″ instead of "I will be home at 1:00″ and then only stick to contactless/porch pickup.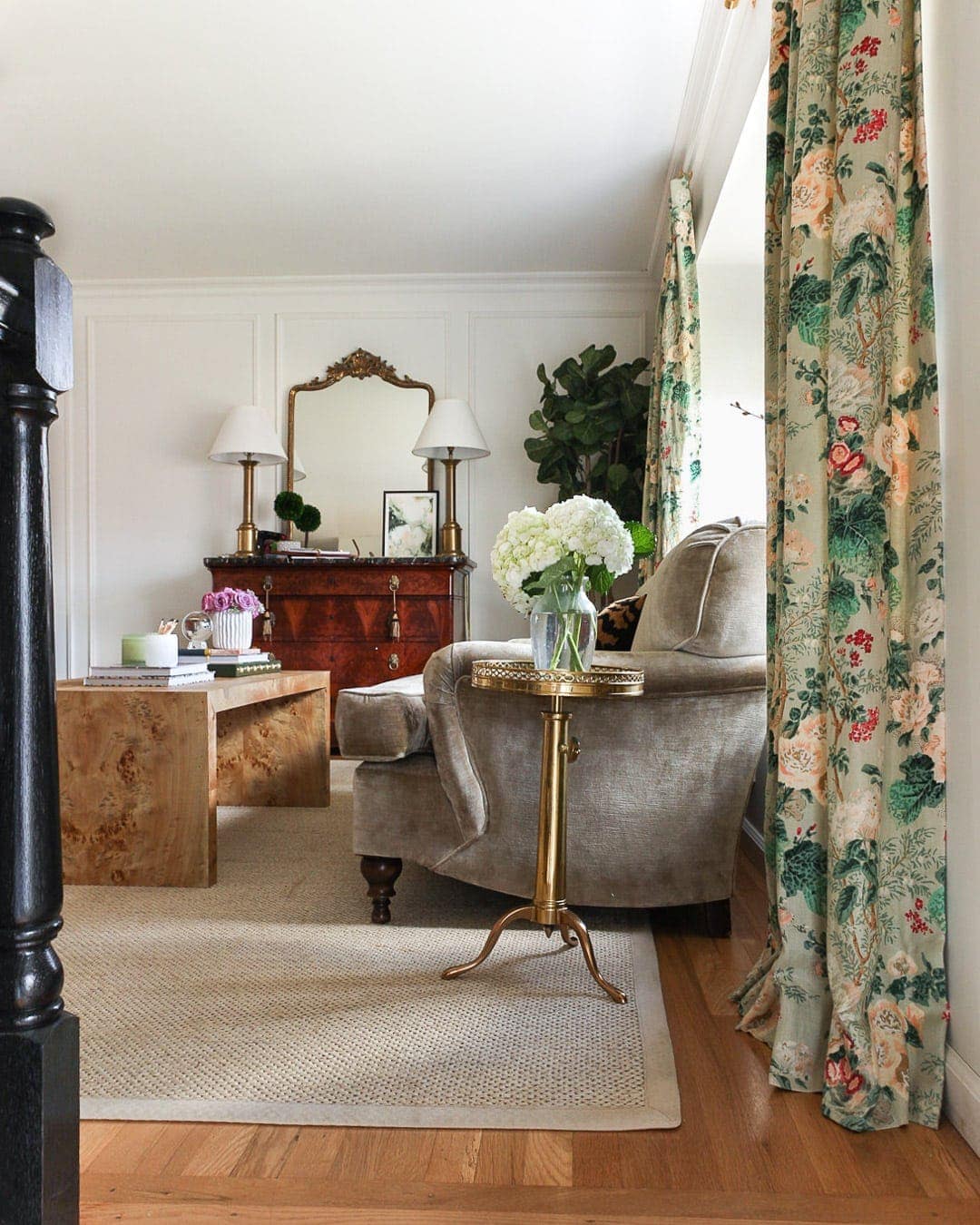 3. Whether buying or selling, I highly recommend meeting in a public area during the day, or your town's designated safe spot (i.e. a police station). Some towns have "safe zones" that are designated for buying and selling situations. This is a good option if you're buying or selling alone, too.
4. When buying, your safest bet is to bring someone with you. If you're unable to do that, you should share details of where you're going with a friend/family member/spouse, like an address or your location via your phone.
If I'm being honest, I rarely bring Angelo with me, but I give him the address of where I'm going and who I'm meeting. I text him when I get there and then text him the second I leave. Sometimes, when I end up striking up a conversation with a seller and am taking too long to text back, he'll send a "?????" text and I have to promptly let him know that I'm fine, haha!
5. When I'm at someone's house, I try to stay outside and have the seller bring the item outside so I can easily pick it up and place it in my car. Sometimes I'll go inside, which is probably against my better judgment. I don't recommend walking into someone's home without someone with you. 
6. You could call a friend/spouse and have them silently on the phone if you're feeling nervous
7. Never tell anyone when you're NOT home. For obvious reasons
8. Look up the location/address BEFORE you leave, and see what's in the general area. Someone on IG told me that they were once given an address to a deserted lot. 
9. Avoid cash interactions if possible. You don't want to allude to the idea that you have a wad of cash on you. I always pay with Venmo or Zelle
10. Always stalk the profile of the seller/buyer. I'm not a fan of craigslist because I can't do that. Some red flags I look out for when stalking their FB:
low seller ratings
you can't tell by their Facebook profile that they're a real person (i.e. lack of posts, people commenting on their timeline, their collection of profile photos only consists of cats, dragons or anime characters, etc). 
Their profile is completely private and you can't see anything but a profile photo
Sometimes when I can't find out much from their FB profile, I'll ask for their number so I can text them when I'm close (or vice versa if they're coming to my house and want them to text me) – and I'll google their phone number. You can find out a lot about someone by searching their name and phone number.
11. The biggest tip and something I've always done and continue to do… 
ALWAYS FOLLOW YOUR GUT
There is not a single material item that is worth your safety, no matter how tempting it is. Not one. 
Wishing you all the safe, fun and exciting transactions 🙂
xo
Alisa