If you've been following me on IG, you've probably seen that Angelo and I just got back from a trip to Italy. It was my first time there (Angelo's second) and being that I'm first-generation Italian American, my visit was long overdue. Italy has always been in my blood, but now it's in my soul.
In this post, I'll cover where we stayed, where we shopped, and travel planning sources that I used for this trip. I have so many photos of all the things that inspired me, so I'll cover that in a separate post.
I also have two "ITALY" IG story highlights if you want to see more!
HOTEL STAYS & SHOPPING:
I'm sharing where we stayed and shopped in Lake Como (Bellagio), Milan, Florence, and Rome. 
LAKE COMO (BELLAGIO):
We stayed at Borgo Le Terrazze for 2 nights, a cute little hotel about 5 minutes from Bellagio's city center. The staff were super friendly, breakfast was delicious and our room had a breathtaking view of the mountains. I have no complaints about this hotel! They even had a shuttle that ran every hour or so to take us to the city center. We did rent a car for this trip but because Bellagio had tiny, windy roads that were challenging to drive on, we took the shuttle to the city center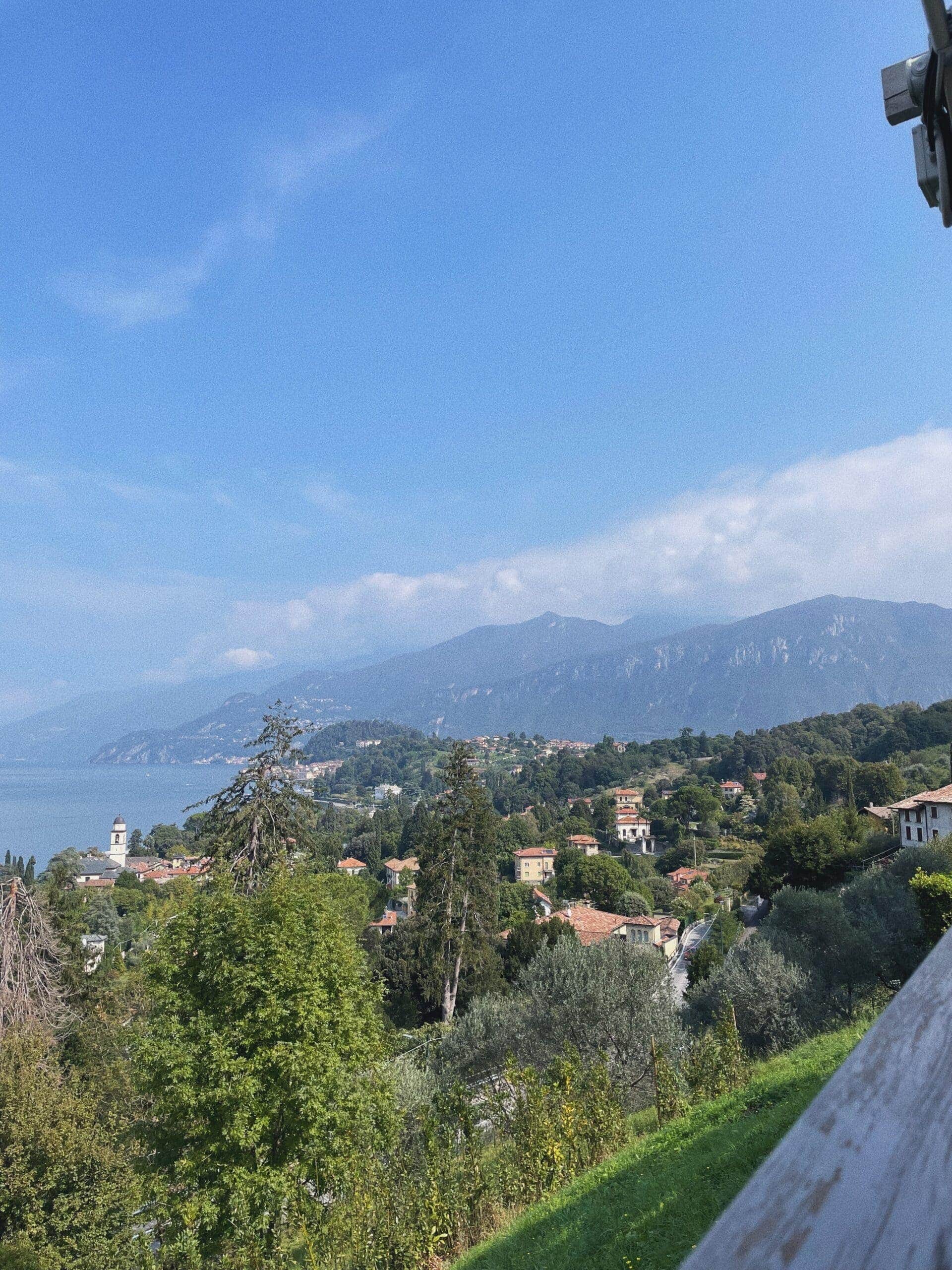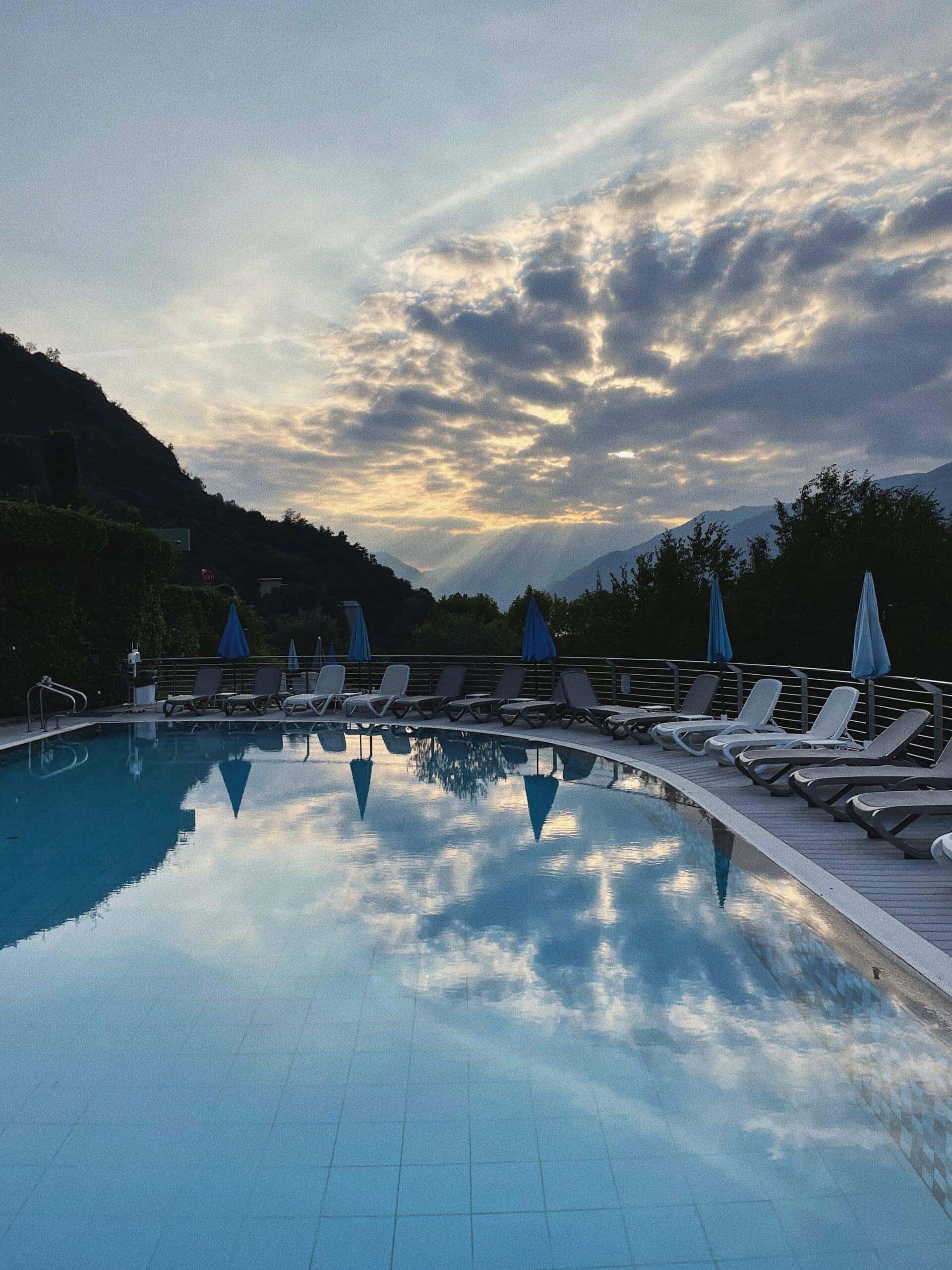 Pool deck sunset
We didn't do much shopping here, but I believe Lake Como is the leading producer of silk in Europe, so there was a ton of silk shops there. 
MILAN:
We only stayed one night in Milan at the Doria Grand Hotel because Angelo wanted to go to a soccer game that ended late, so we didn't have enough time to drive to Florence. Of all the hotels we stayed at in Italy, the design & bathroom in this hotel was my favorite. It was a typical European bathroom with stone everywhere and gorgeous hardware!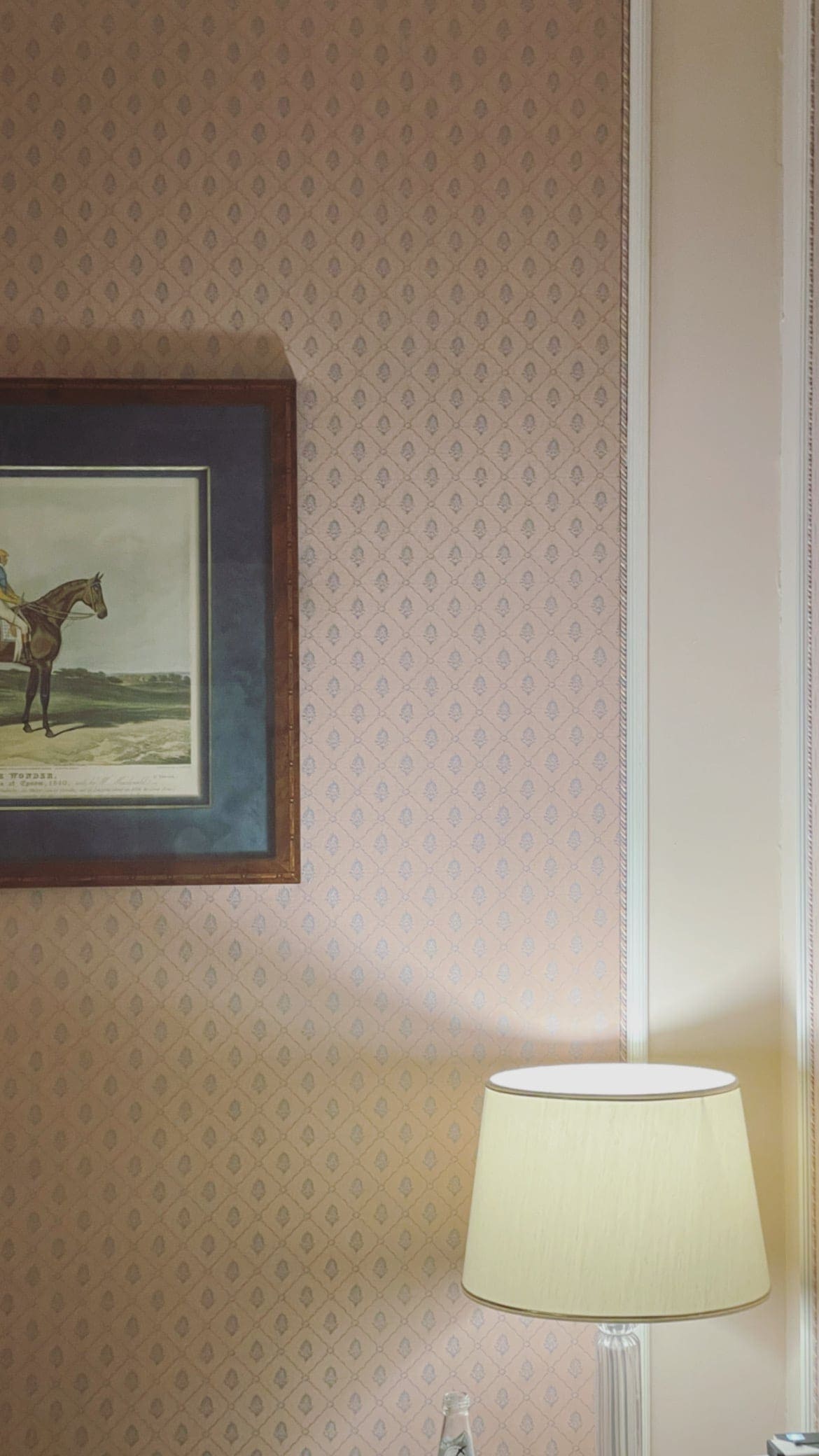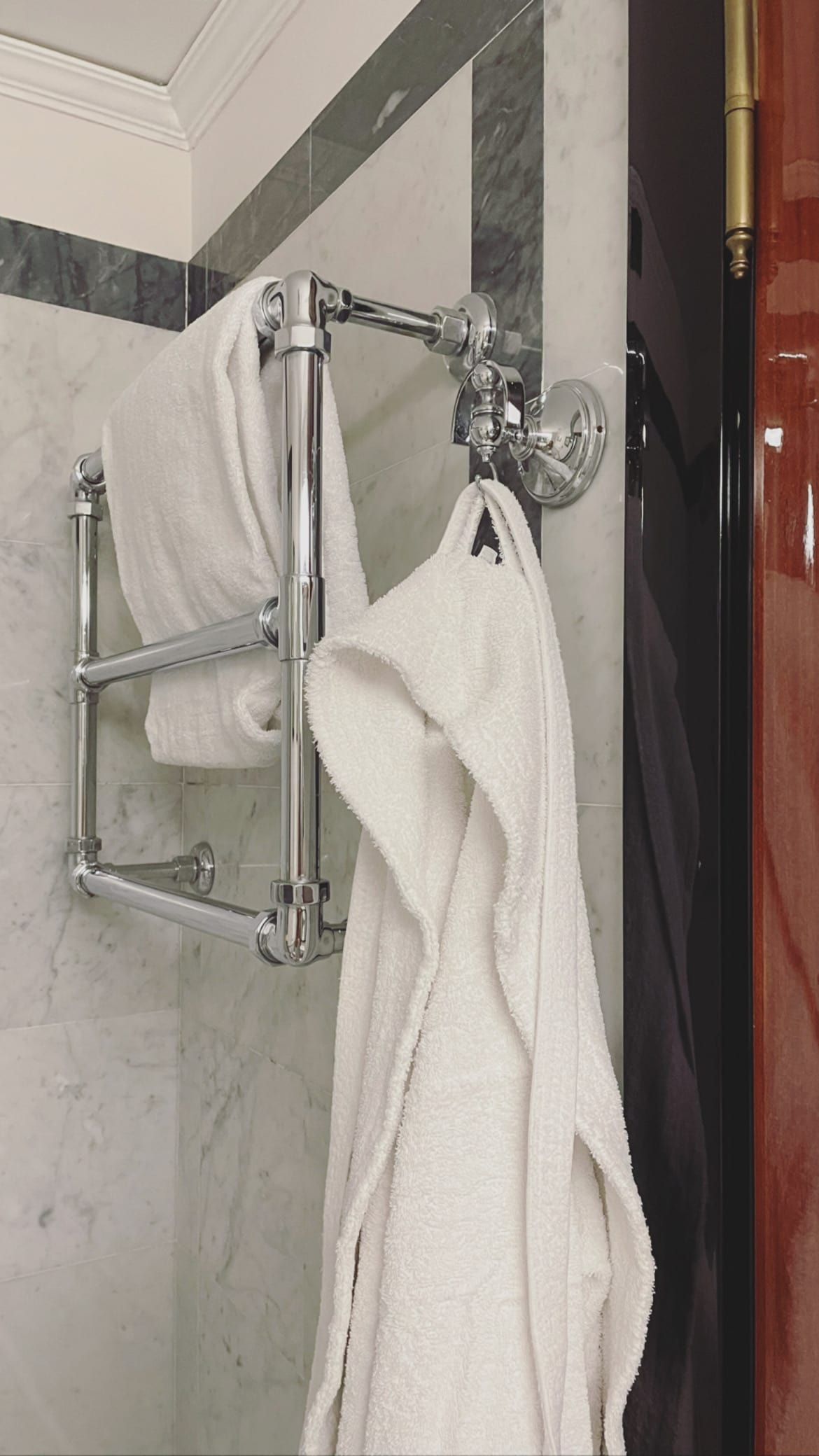 We didn't do much in Milan besides visiting the Duomo and walking around for a few hours before the soccer game.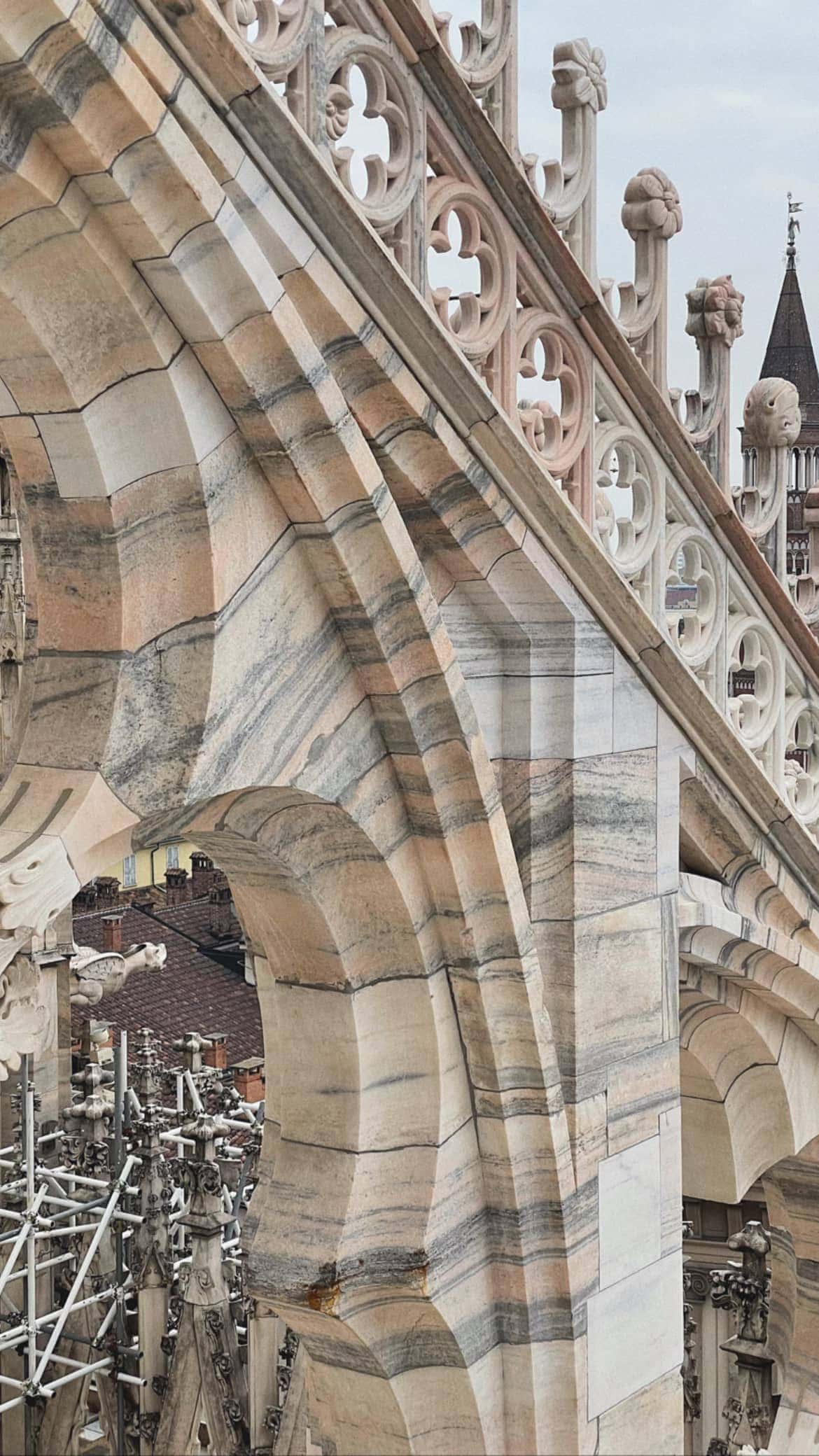 FLORENCE:
Our favorite city yet! We stayed at FH55 Hotel Calzaiouli for three nights, which was in a GREAT location. Our room had a lovely view of the Duomo and it was a short walk to all the main attractions we wanted to see.
At this point, we realized we should NOT be driving in Florence, so we left the car we rented in their parking garage for a few days while we were there. I realized that it was not a good idea to rent a car in Florence and Rome, so if I had to do anything over again, we would have dropped the car off right before entering Rome. We ended up paying for a car we didn't really use after we entered Florence, which was a bummer.
shopping
Between the gold shops on the Ponte Vecchio, handmade paper stores, and abundance of leather goods, I quickly hit my budget for gifts and souvenirs in Florence. 
Leather – there was a leather market right by our hotel that had an abundance of colorful leather goods.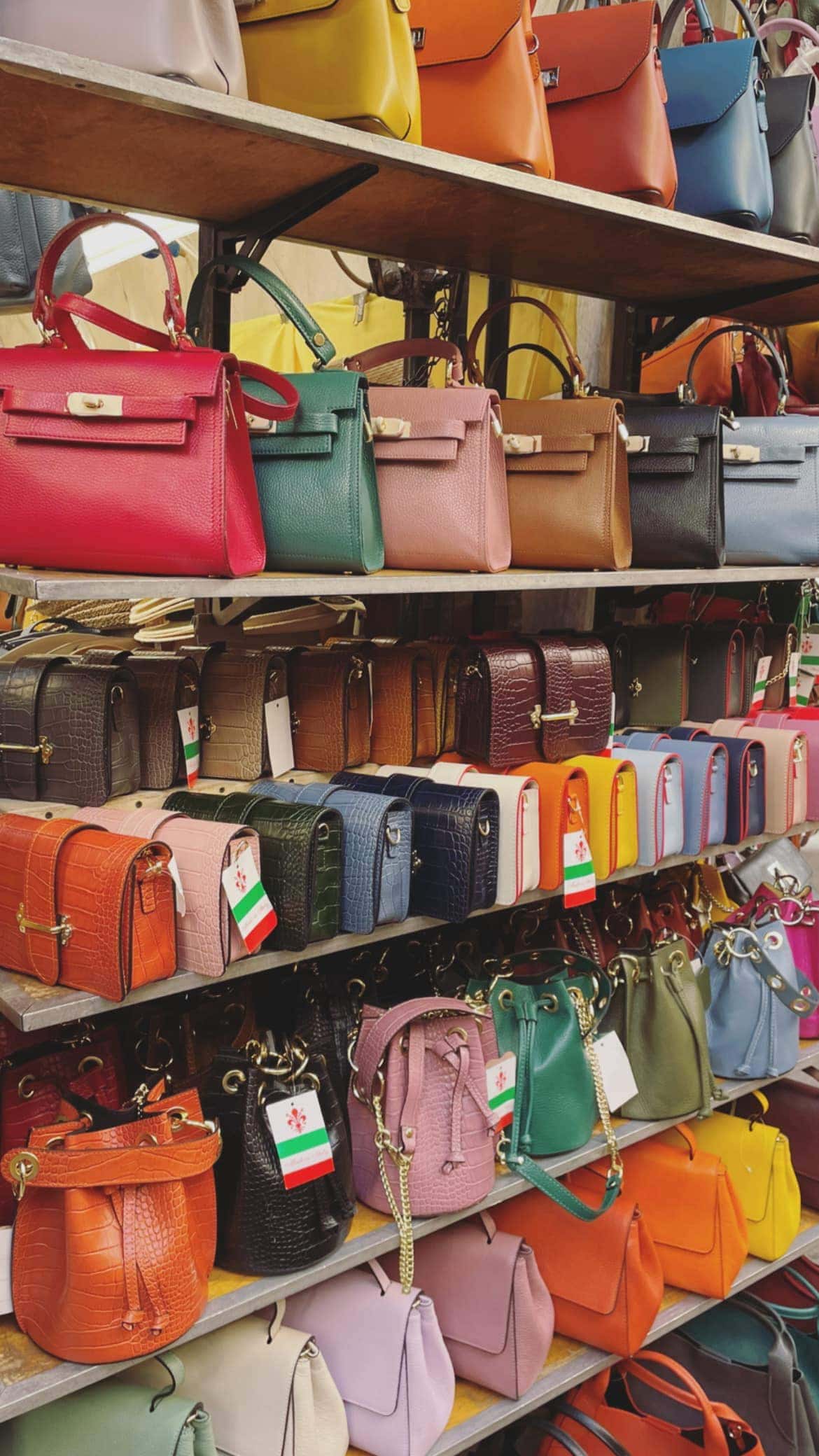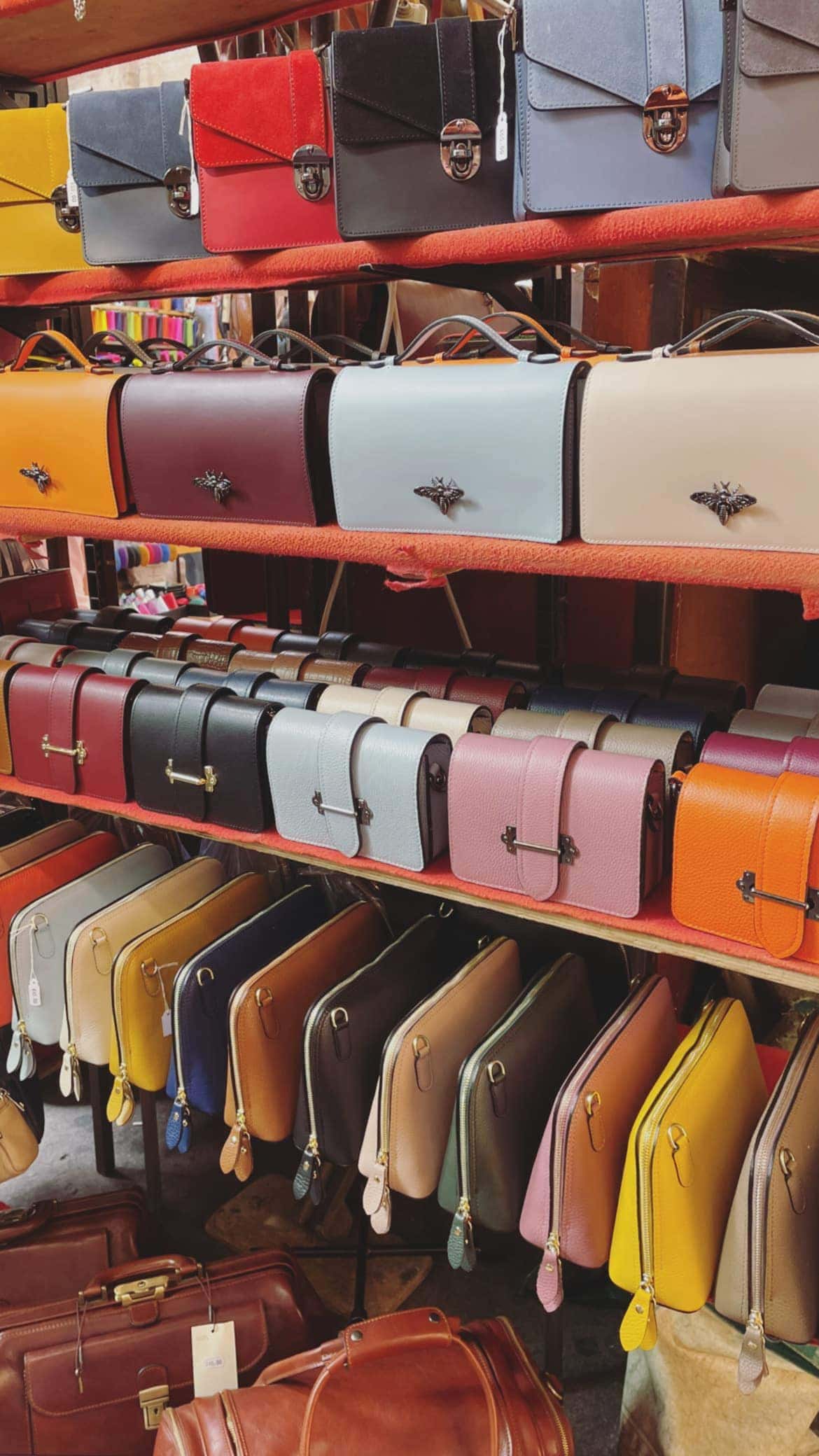 I was told by a few people that these stands weren't the best places to shop for leather at and to instead hit up the surrounding shops that actually had a storefront. I ended up buying items from both the leather market and the individual shops. Here's what I got: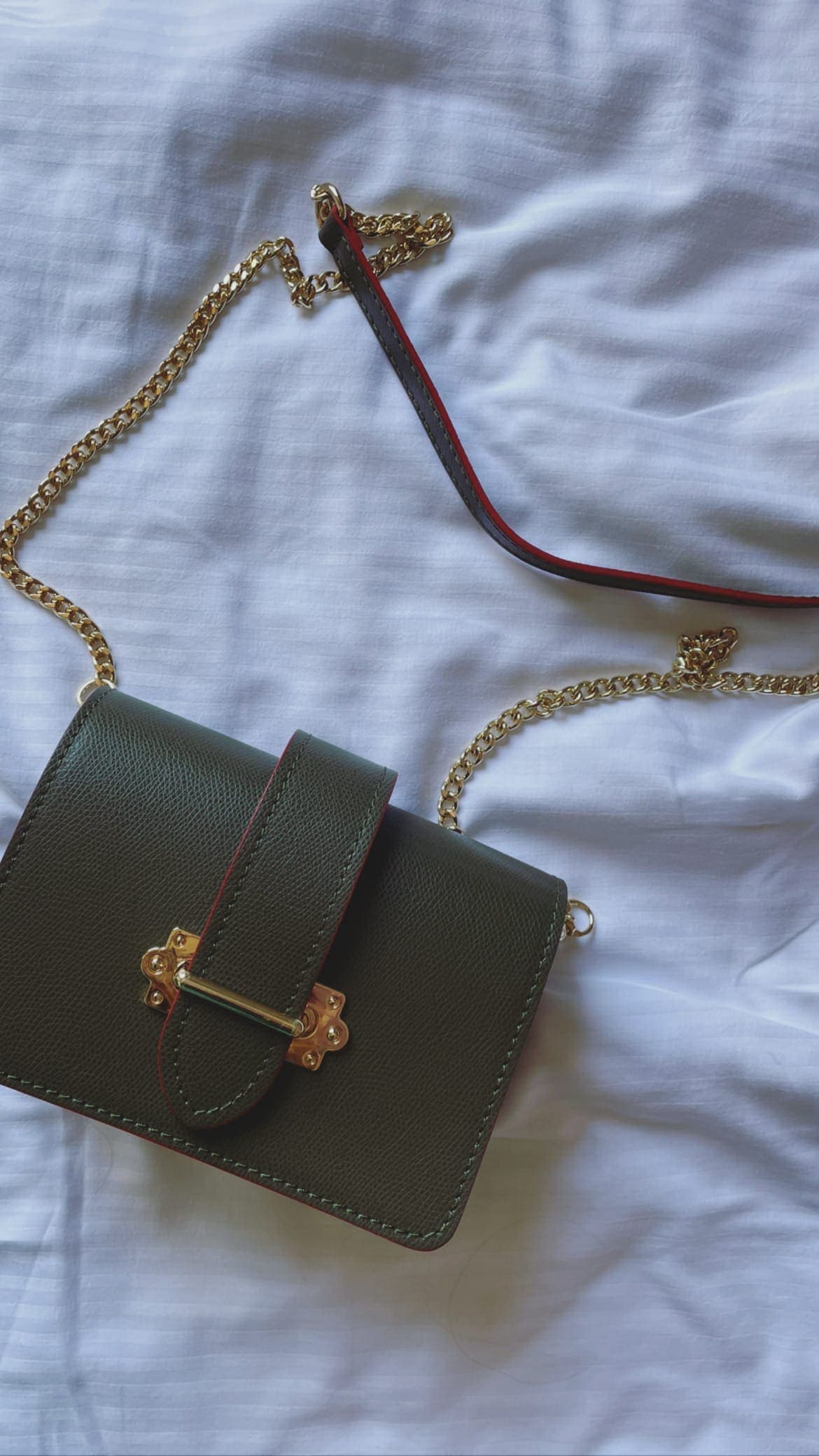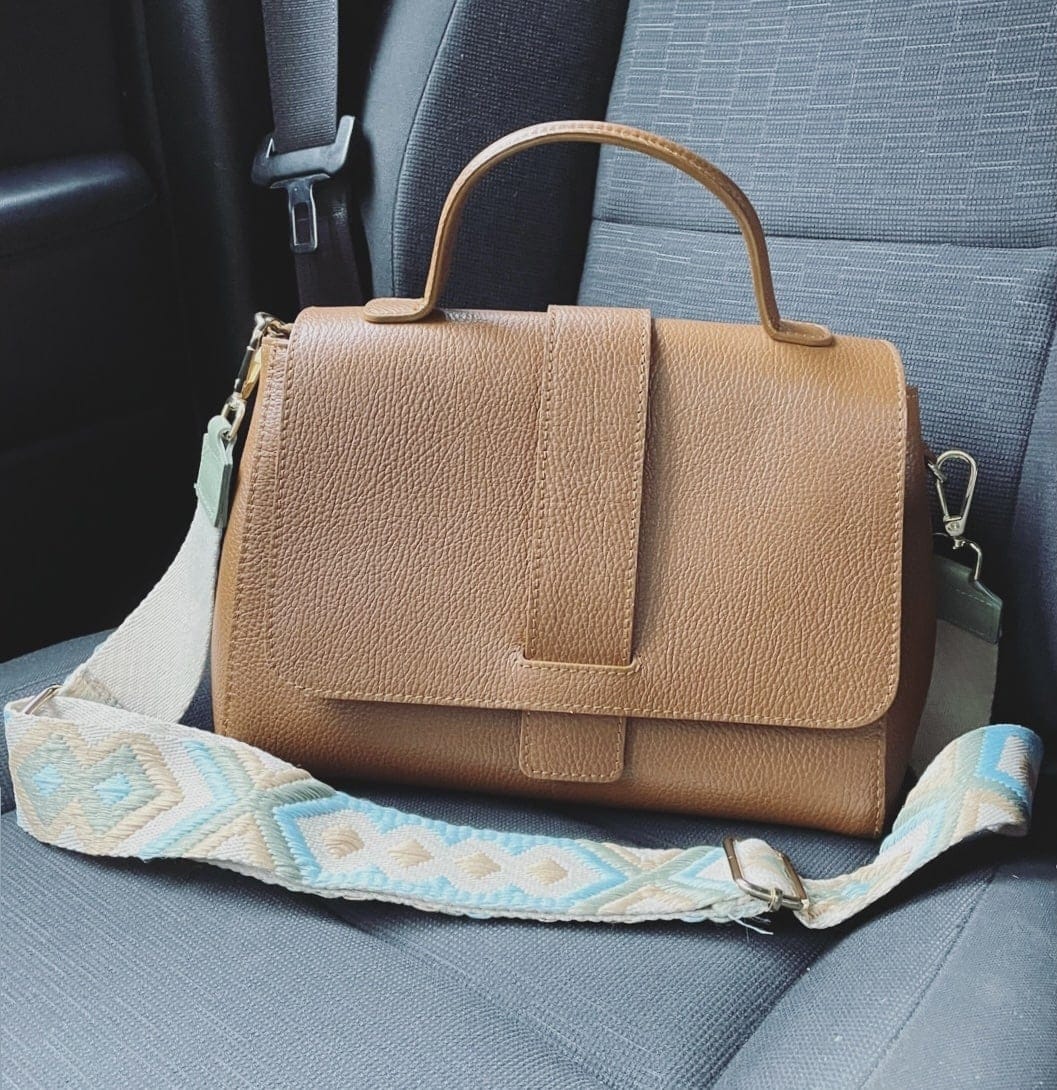 This is the website for the leather markets, but I don't think you can shop on it.
If it's worth anything, I have purchased  leather bags from Italy on Etsy and feel like the quality is better than a few designer bags I own. Just my two cents. 
Vintage shopping: A small vintge shop we stumbled upon that wasn't far from the Domo – La Dolce Vita – had a ton of designer vintage scarves. I was looking for one to frame but couldn't find one that I loved
Gold: I ended up buying the most beautiful Cameo ring, and I haven't stopped looking at it since I bought it. It caught my eye immediately and I will cherish it forever!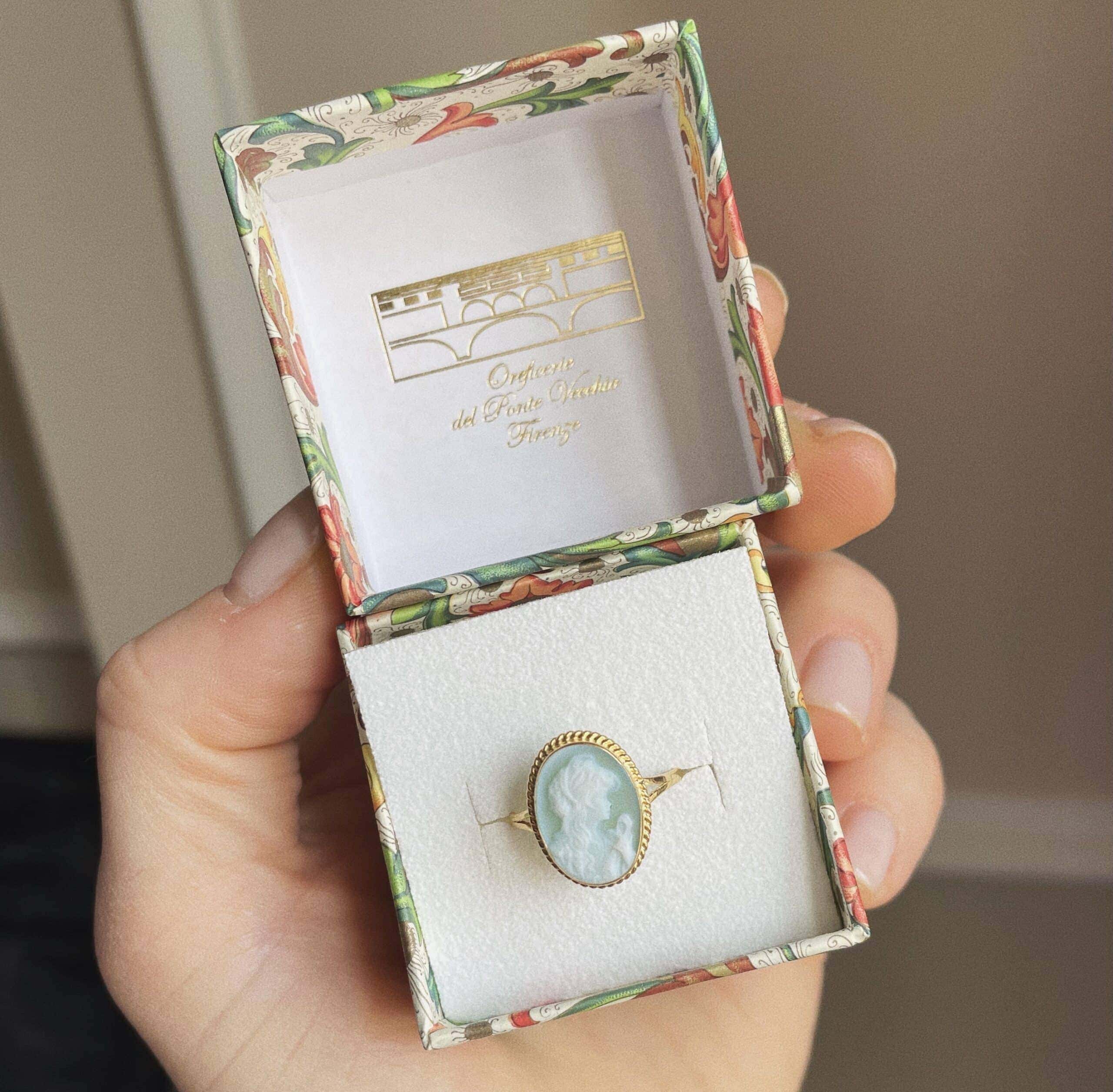 I also bought a Firenze bracelet, which looks beautiful against my Grandma's gold bracelet: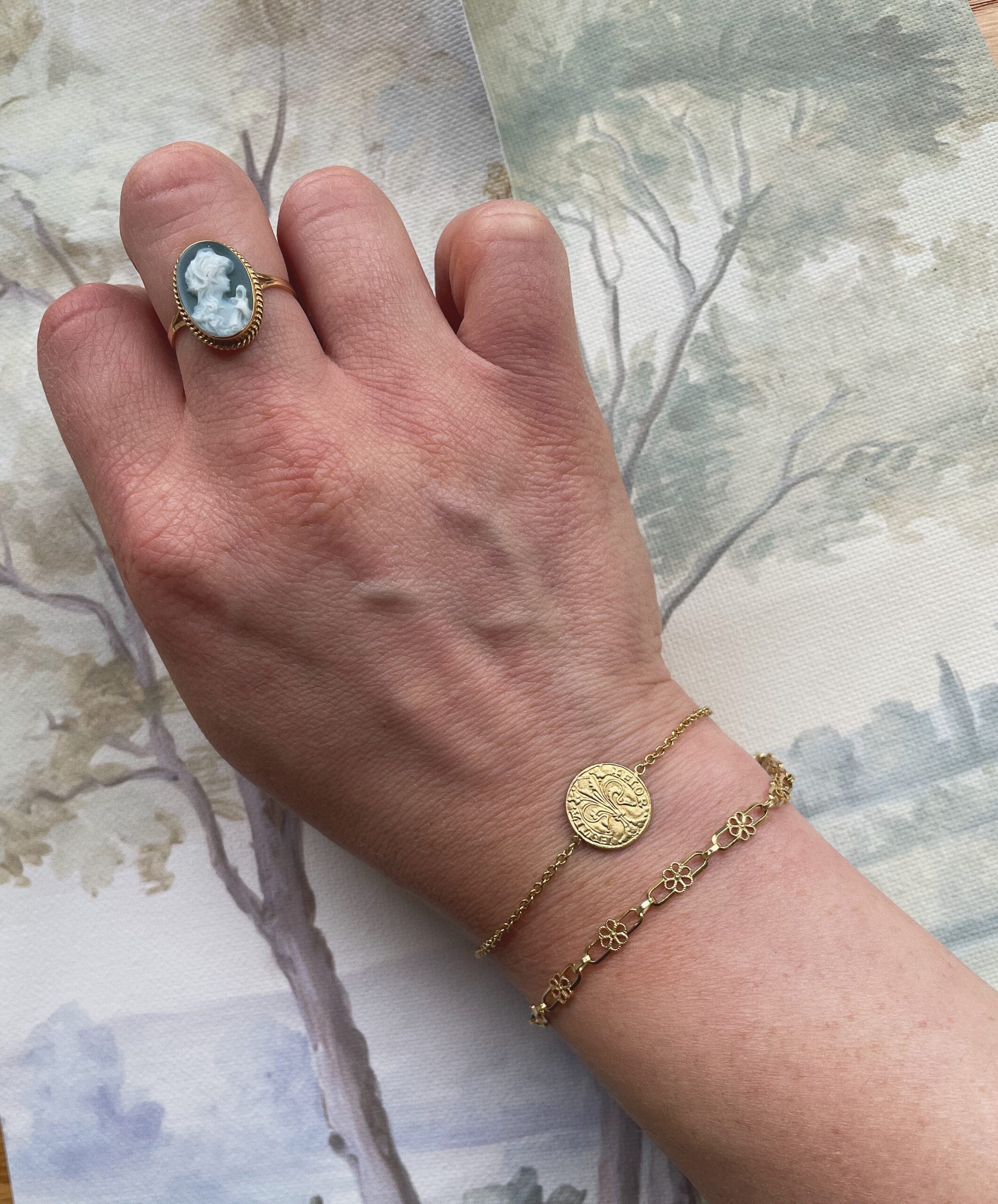 There were a ton of gold shops on the Ponte Vecchio and their prices were all similar, but this is the shop I purchased my gold at.
Handmade decorated paper: Florence, which is known for its handmade paper, had no shortage of paper shops. I ended up buying a few sheets of decorative paper from Il Papiro and I'm considering framing one in our living room. 
ROME
We stayed in Rome for four nights. I found our hotel – Relais Teatro Argentina – on booking.com (like all the other hotels we stayed at). It had decent reviews and the room we stayed in was beautifully decorated, but I'm not sure I'd stay at this hotel again. They didn't really have a front desk, just someone who would come for a few hours every day to check people in and clean, and then they'd leave the guests to fend for themselves. We needed a key to get through the front gate, then a passcode to enter the hotel, then another key to enter our room.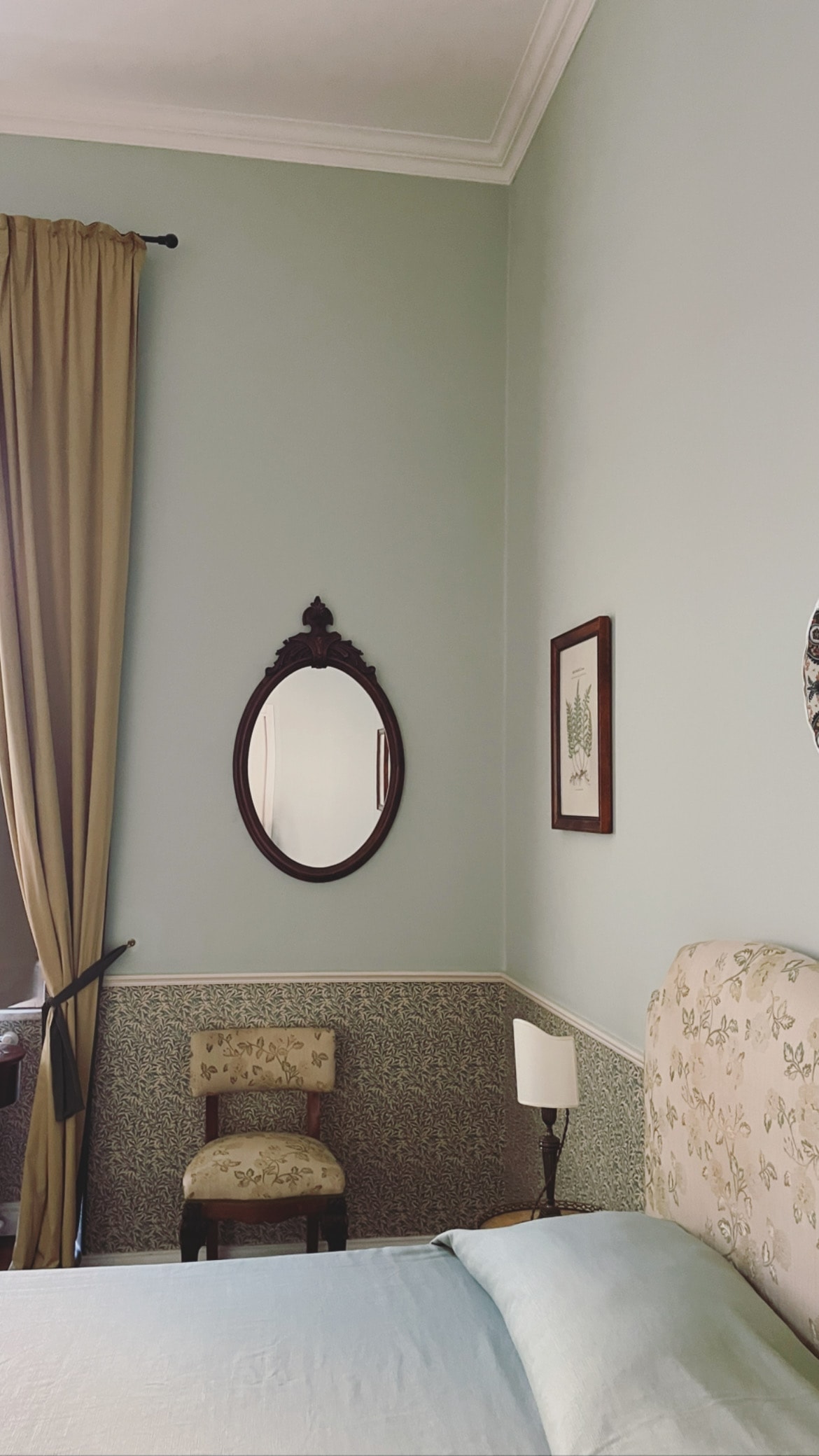 Granted, we did not need any service during our stay, but it felt weird to walk into a hotel that didn't have anyone on staff. And I'm pretty sure for two nights we were the only couple there. It just felt….eerie?  
SHOPPING:
I didn't buy much in Rome but we did stumble upon another paper shop that had tons of gorgeous notebooks and planners (have I ever mentioned I have a thing for paper & planners)?! I got a leather refillable planner, a leather marbleized notebook, and an "AB" wax seal – all from Cartoleria Pantheon. I believe they had more than one location in the center of Rome.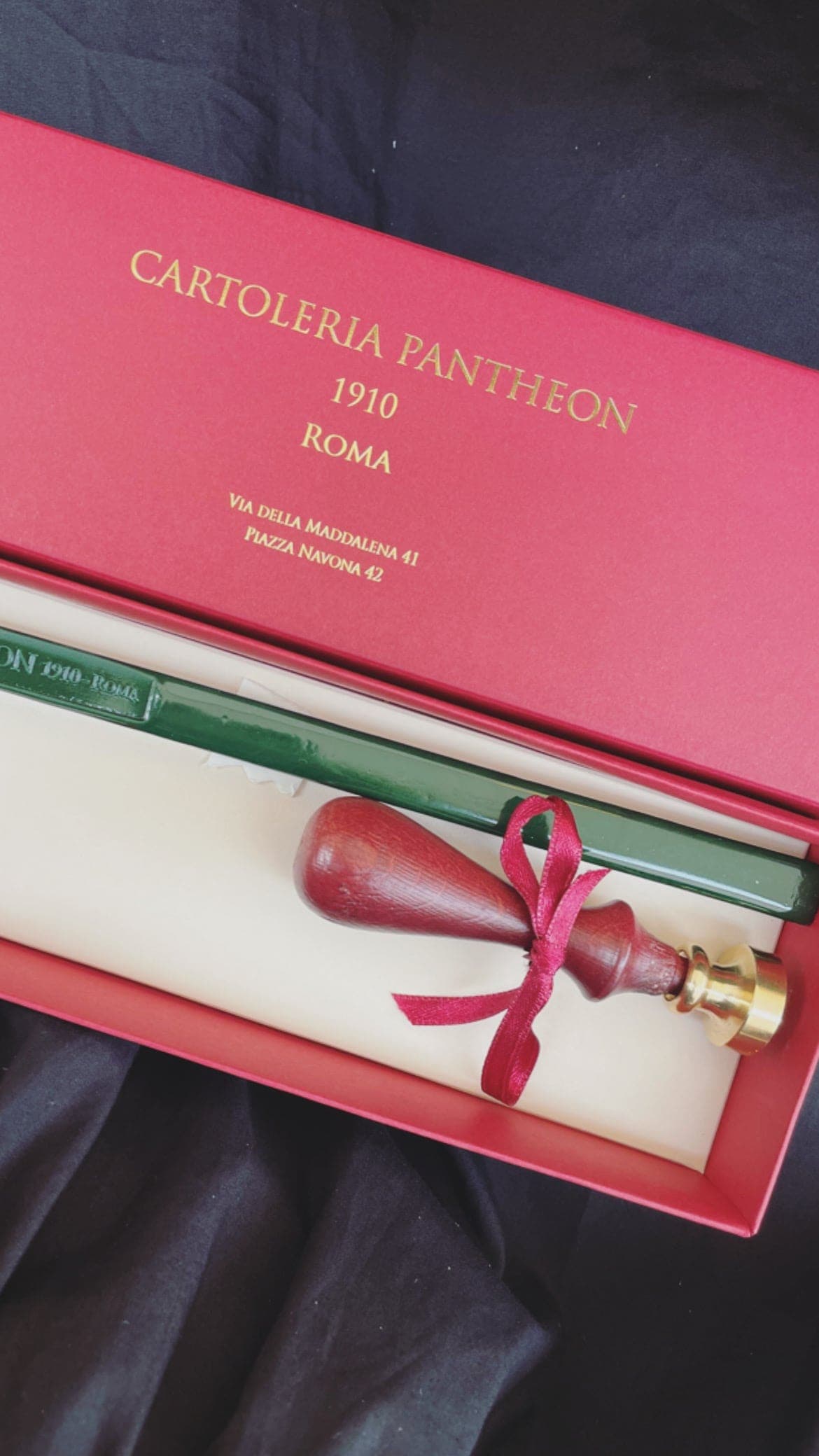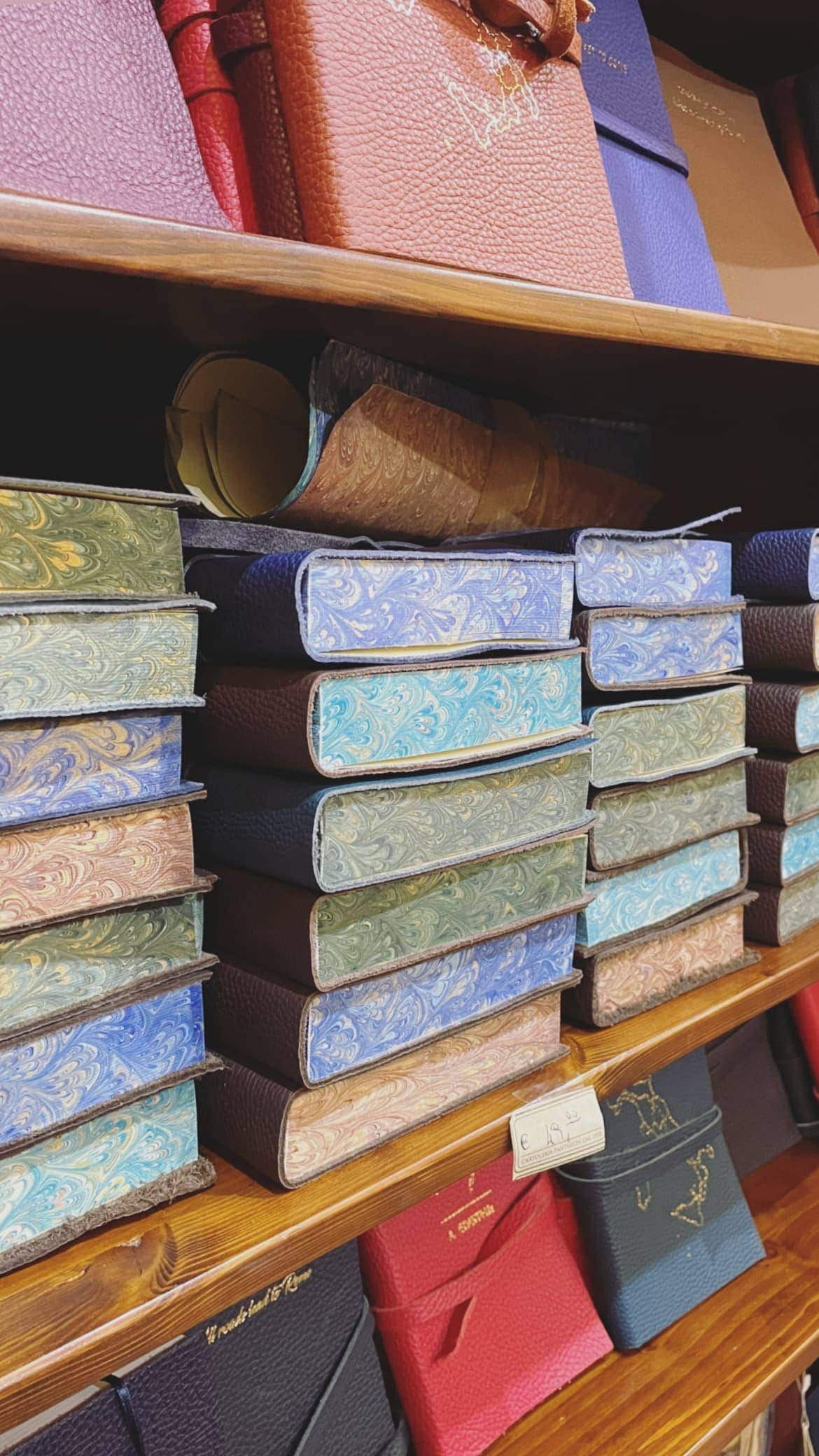 SOURCES FOR PLANNING TRAVEL:
I found the booking.com app really easy to use when searching for places to stay. I knew where we wanted to go based on where we were flying into (Milan) and leaving from (Rome), so I planned out the hotels from there. I also booked our car through the app. I found it really simple to use and kept all of our accommodations organized.
I really despise planning travel, so once I booked all the hotels, I worked with Alexandra Gusto to plan the itinerary. She was helpful with things I never even thought of (like obtaining an international driver's permit since we were renting a car). 
I loved using TheBlondeAbroad's website too. Her content was very straightforward and being that I had never been to Italy before, I used this guide to figure out where to go/what to do.
I received quite a few messages from people who were interested in traveling to Italy/Europe but weren't sure if they should because of Covid, but everything felt very safe and clean.
We seriously considered cancelling up until a few days before. I've admittedly always prioritized material goods/projects over experiences and travel, and I'm so glad we pushed ourselves to go on this trip – it was so memorable and inspiring.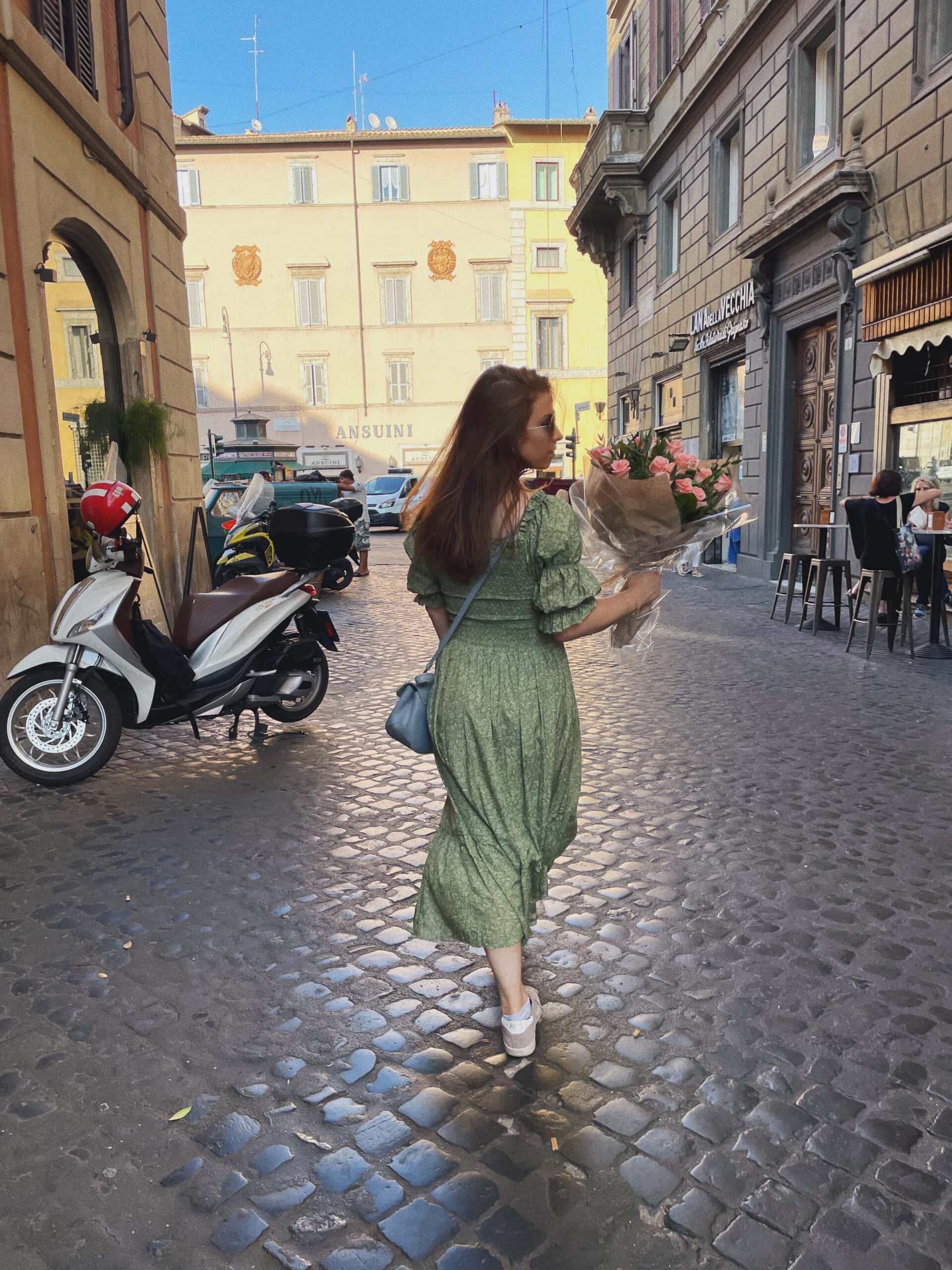 Feel free to leave a comment and ask me anything. I'll be sharing all the photos that inspired me in my next post. I hope this was helpful!