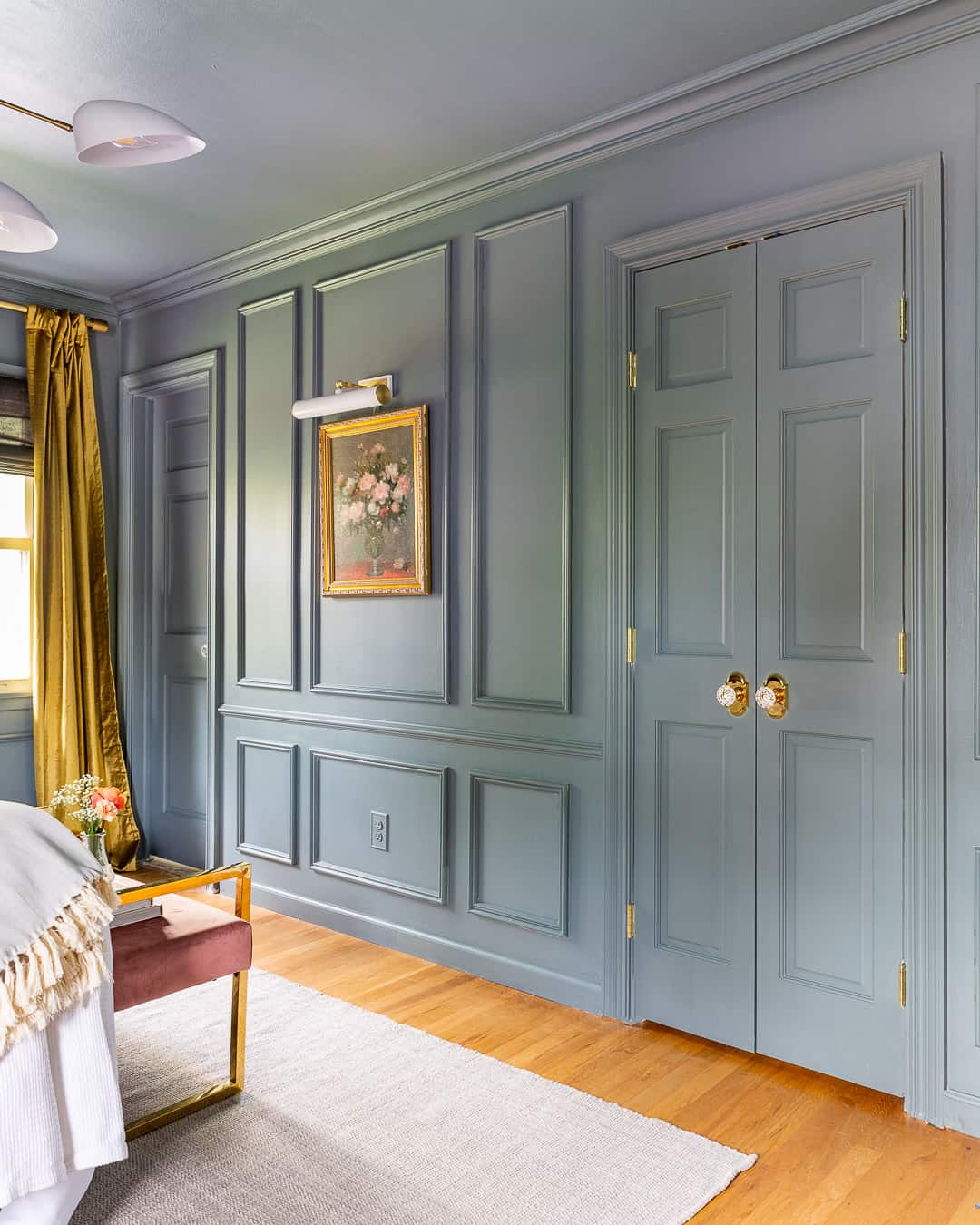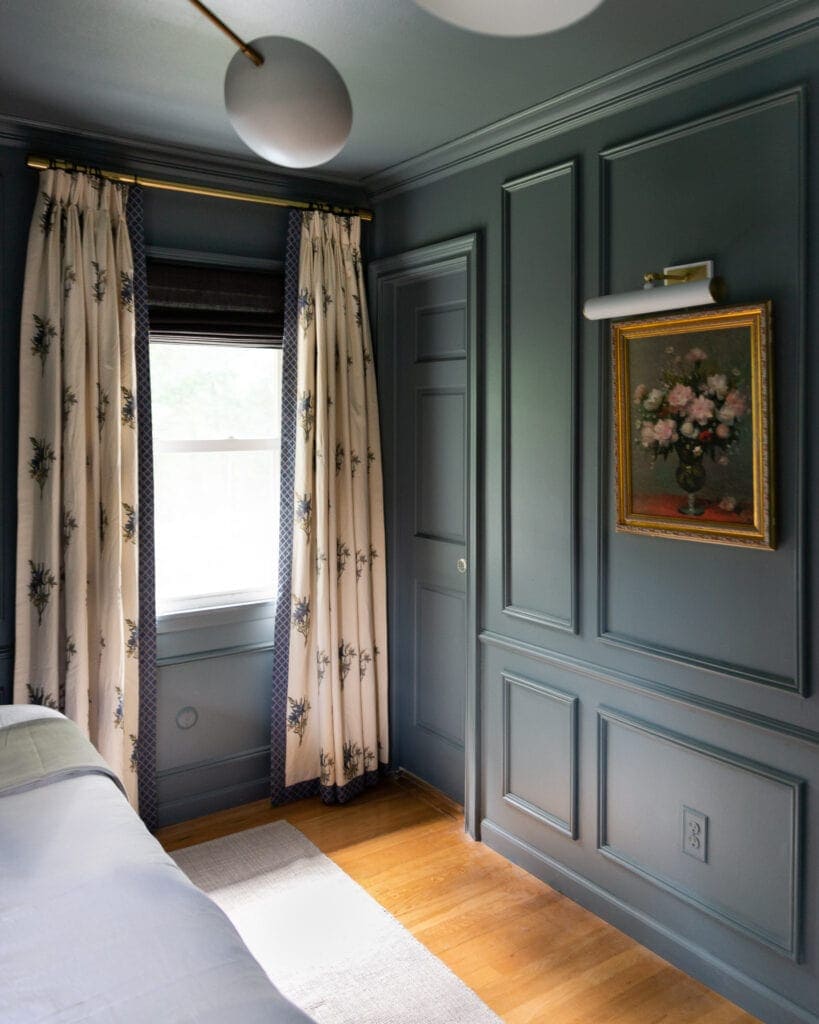 A: I first just want to mention something:
A paint color (especially Farrow & Ball) will rarely look the same in your house as it does in mine
Or from one room in your home to the next. 
Or from one day to the next.
The two photos above were taken at different times of the day, about a year apart. The first photo above was taken on a sunny day and edited to make the photo brighter, the bottom photo was not edited and was taken on a gloomy day. So please, keep these things in mind when choosing paint colors, otherwise you will end up disappointed. I recommend you test all colors on a white poster board and look at the paint color throughout the day in different lighting before making any decisions. 
Trust me, I have been guilty of obsessing over a paint color in someone else's home because I longed to achieve the same look in our home. 90% of the time, it did not look the same at all.
Back to your question – the walls, ceilings, and doors are painted in Farrow and Ball DeNimes in Modern Emulsion  (a smooth, matte finish). 
The trim and door casings were also painted DeNimes but in the Estate Eggshell finish.
You can try and color match, but I wouldn't recommend it. There is a certain depth to Farrow and Ball paints that can't be replicated in SW or BM. So when I'm also asked "is Farrow and Ball worth the money?" I will always say yes, it is. And it's also worth the money to avoid the headache of color-matching 🙂 
Q: SOS!! 911!! I'M NOT SURE IF I SHOULD BUY ____ ON FACEBOOK MARKETPLACE?! HELP!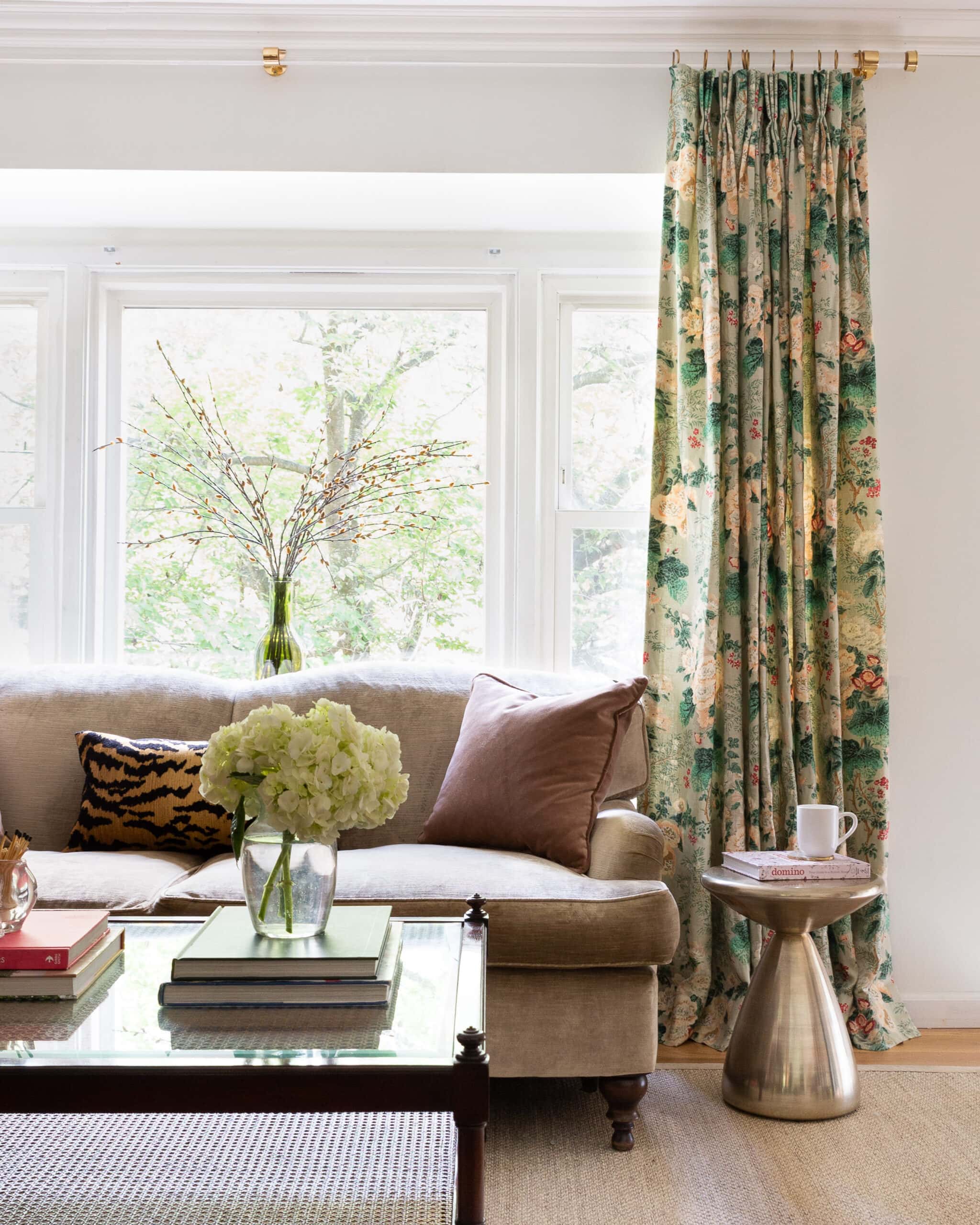 A: I receive this question often in my DM's, and I wish I could respond to each one, but unfortunately I can't. 
So I wrote this blog post:
4 QUESTIONS TO ASK YOURSELF BEFORE BUYING SECONDHAND
(You can scroll down to question #4 if you need to quickly get back to a seller 😉 
Q: How do I install molding and trimwork in my home?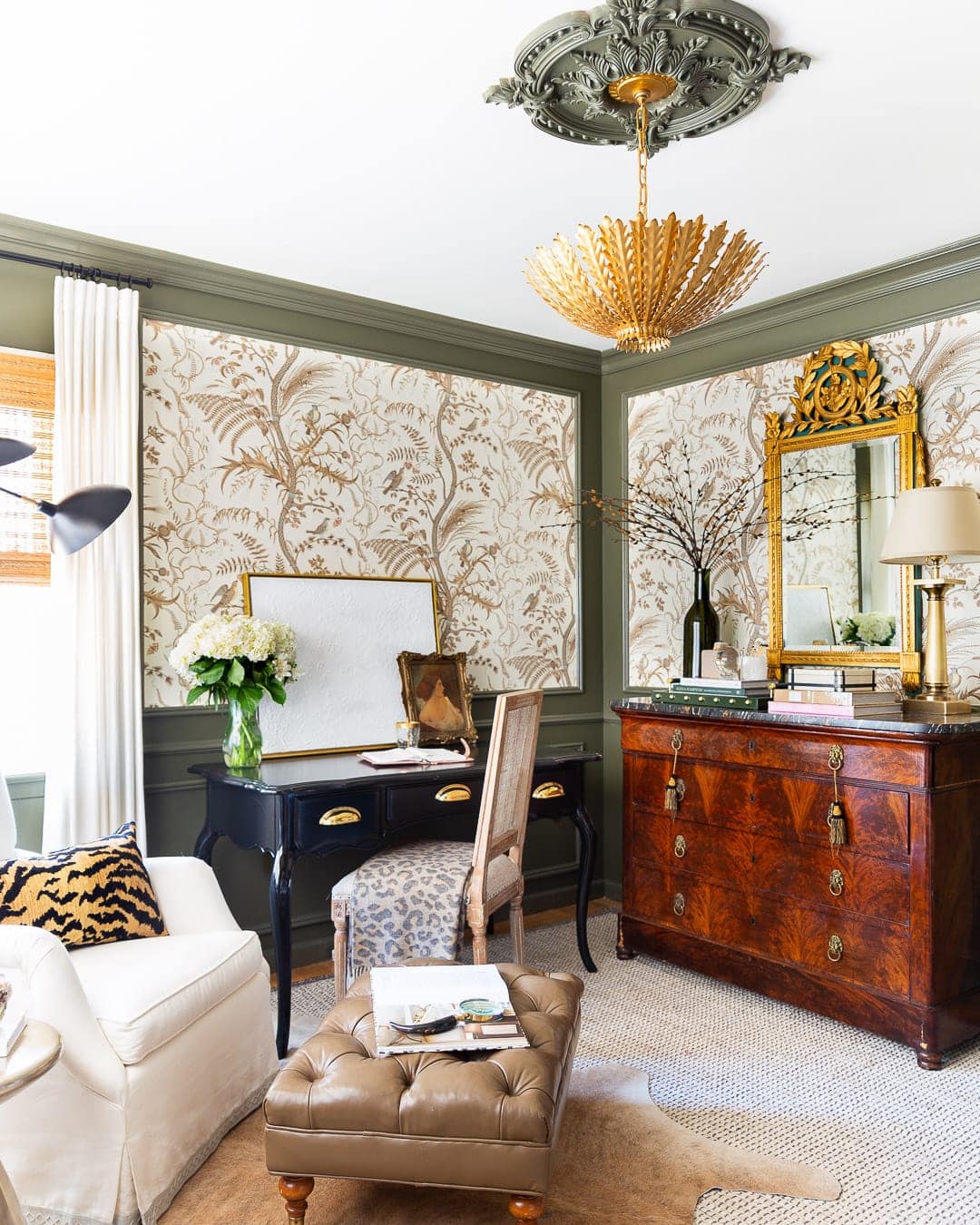 A: I think a tutorial of me trying to explain how to cut and install molding would end up leaving you more confused (good at executing, not so great at explaining), so I am hoping this blog post might help you.
A: In 2019, I signed up for the New York Institute of Art + Design's (NYIAD) online interior design course. I have 18 months to complete it (did I mention it's all online?!) and at the end of the course, I am eligible to take the NCIDQ exam to become a certified Interior Designer. 
I will say, the course material is a little antiquated, but it's a great foundation for learning the basics. I'll go into more detail about the course once I've completed it so I can give a more comprehensive, detailed overview of my experience. 
You can find more information about the interior design course here!
The New York Institute of Art and Design has a few other online courses for creative professionals (like AutoCad, Creative Writing, and Photography) which you can learn more about here. 
Q: What color are your living room walls?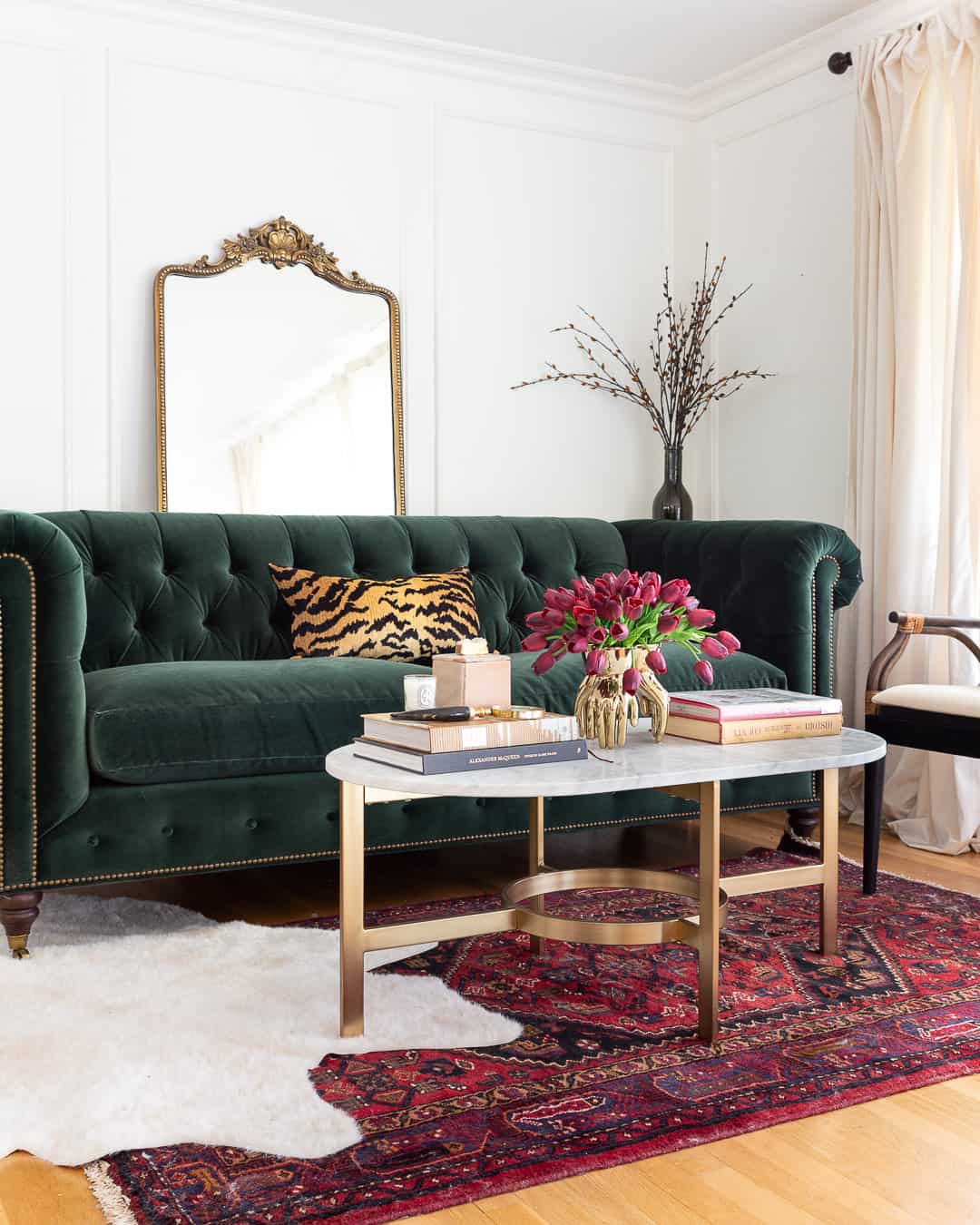 A: Our living room is a northern-facing room, which means it barely gets any sunlight and constantly looks dark and gloomy.
Rather than trying to forcibly brighten up the room with a super bright white paint, I embraced the northern-ness and went with a no-fail white paint color: Benjamin Moore White Dove. 
Q: You always find great stuff on Facebook Marketplace. How can I find great stuff too?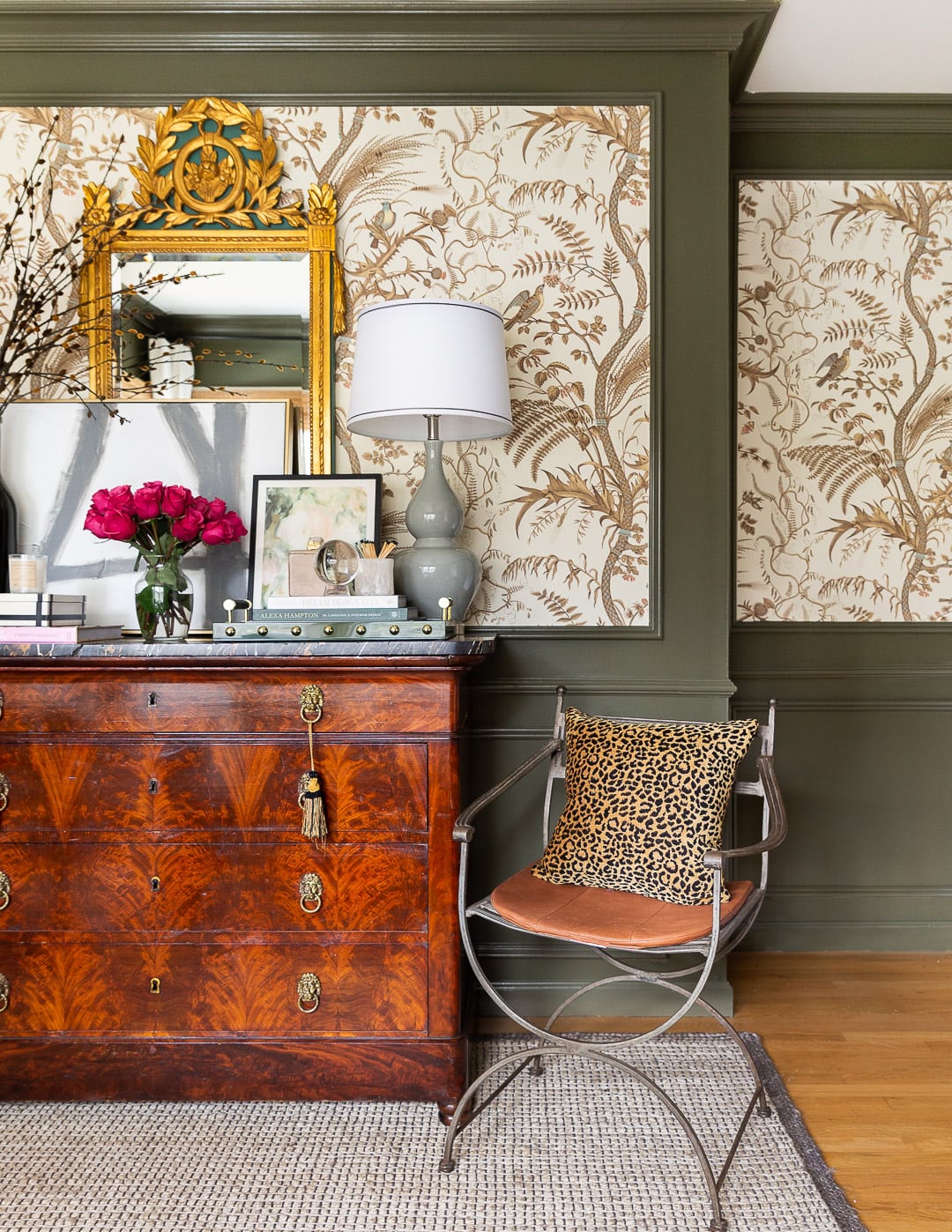 A: I have a section of my blog dedicated to thrifting and secondhand find posts. If you're patient and take the time to understand the algorithm, I promise you will eventually begin to find things you love. Patience and persistence is key!
I also have a roundup of tips and tricks on my "Facebook" IG story highlights, where I dive into more algorithm-related tips.
Q: How tall are your ceilings?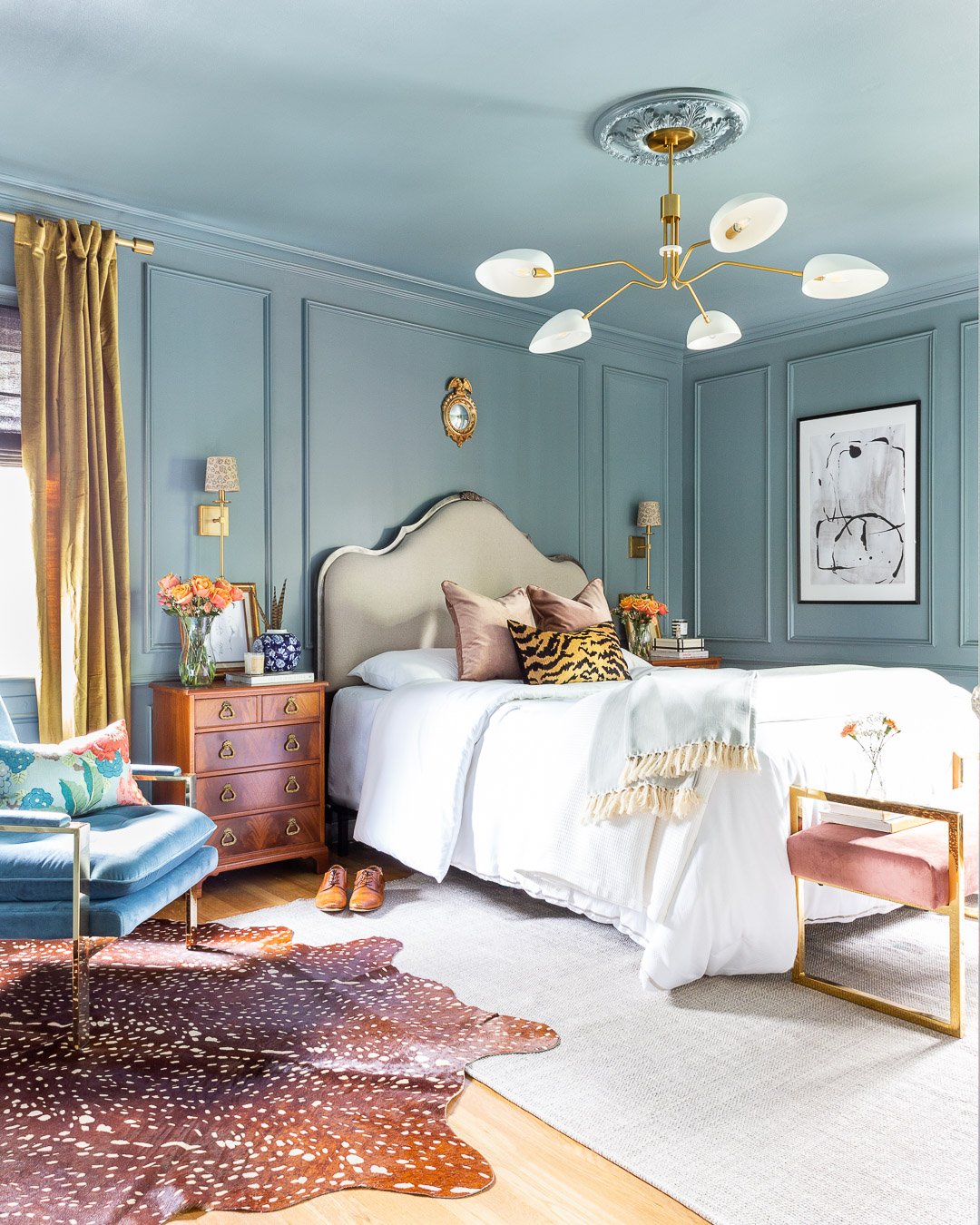 A: We have standard, 8-foot ceilings. I have found that adding crown molding helps to elongate the walls and create the illusion of taller ceilings.
Our master bedroom walls look particularly high because I painted the ceiling the same color as the walls, which also draws the eye up and creates the illusion of higher walls. Check out this blog post for more info on this paint trick.
Q: Where did you find those chairs?!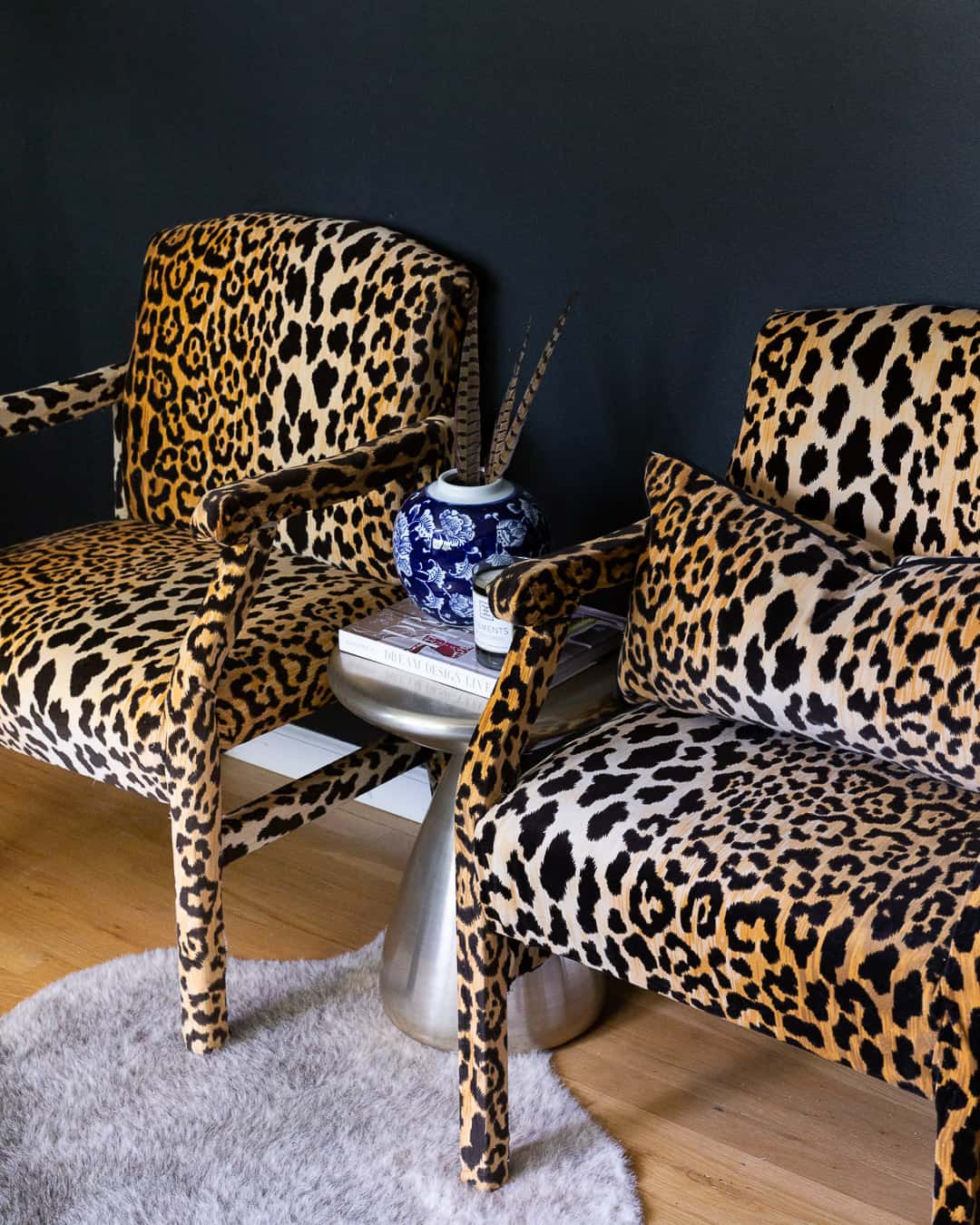 A: These chairs were a DIY project with the help of my friend Christine from Nouvelle Vie Furniture talking me through the process. This was my first time reupholstering anything, so I don't feel comfortable enough where I can provide a tutorial/blog post on how to do it, but I have found a few helpful DIY reupholstery tutorials for you to check out:
You can also find the fabric I used on these chairs here and here.  
Q: How did you make those shelves in your bathroom?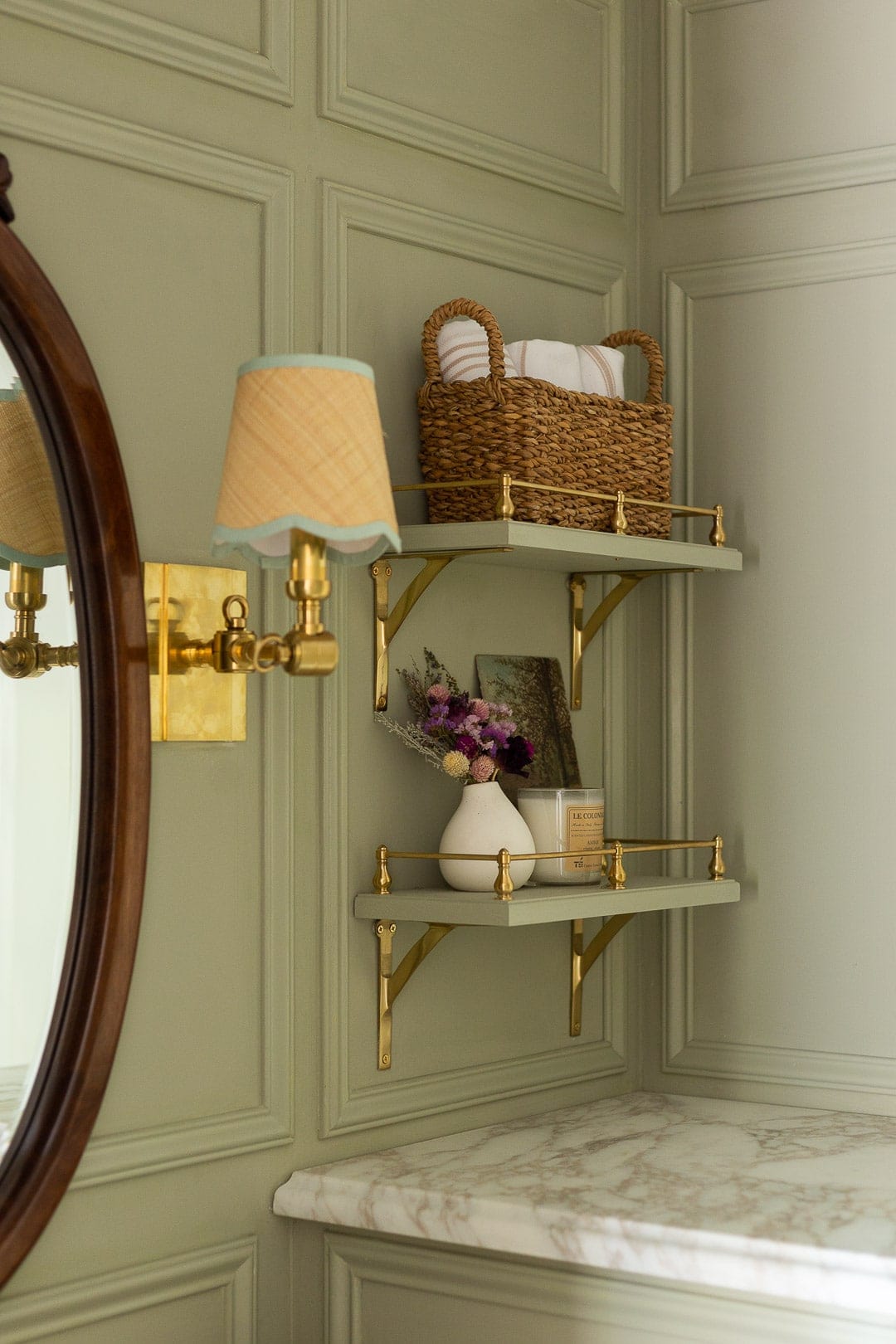 Q: What paint color did you use in your office?