When you're *blessed af* with a generic 1960's split level home, you have to be particularly creative with how to add charm and personality to the design. I love our house – but when it comes to the architecture, I'm not sure you can get any more basic than a split-level.
Since we're on the topic of architecture…I'm just going to jump right into the one way you are GUA-RAN-TEED to create a drop-dead-gorgeous room:
Molding.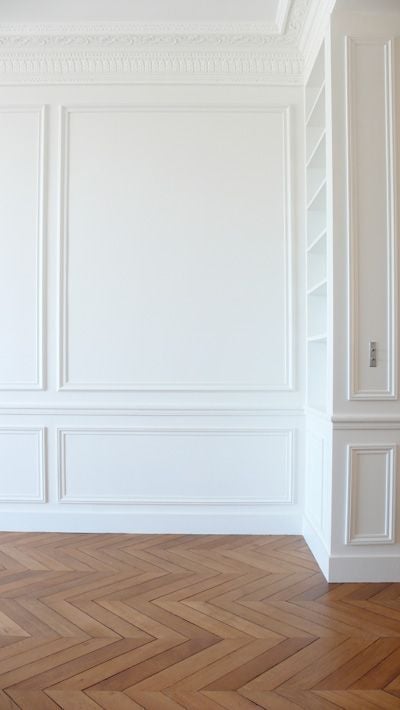 Since becoming a homeowner, I've developed an obsession for wall moldings. It's a great way to make a room appear larger by drawing the eye to boundaries and it just brings an overall luxurious feel to the room.
Let's compare examples of two gorgeous rooms; one with molding and one without…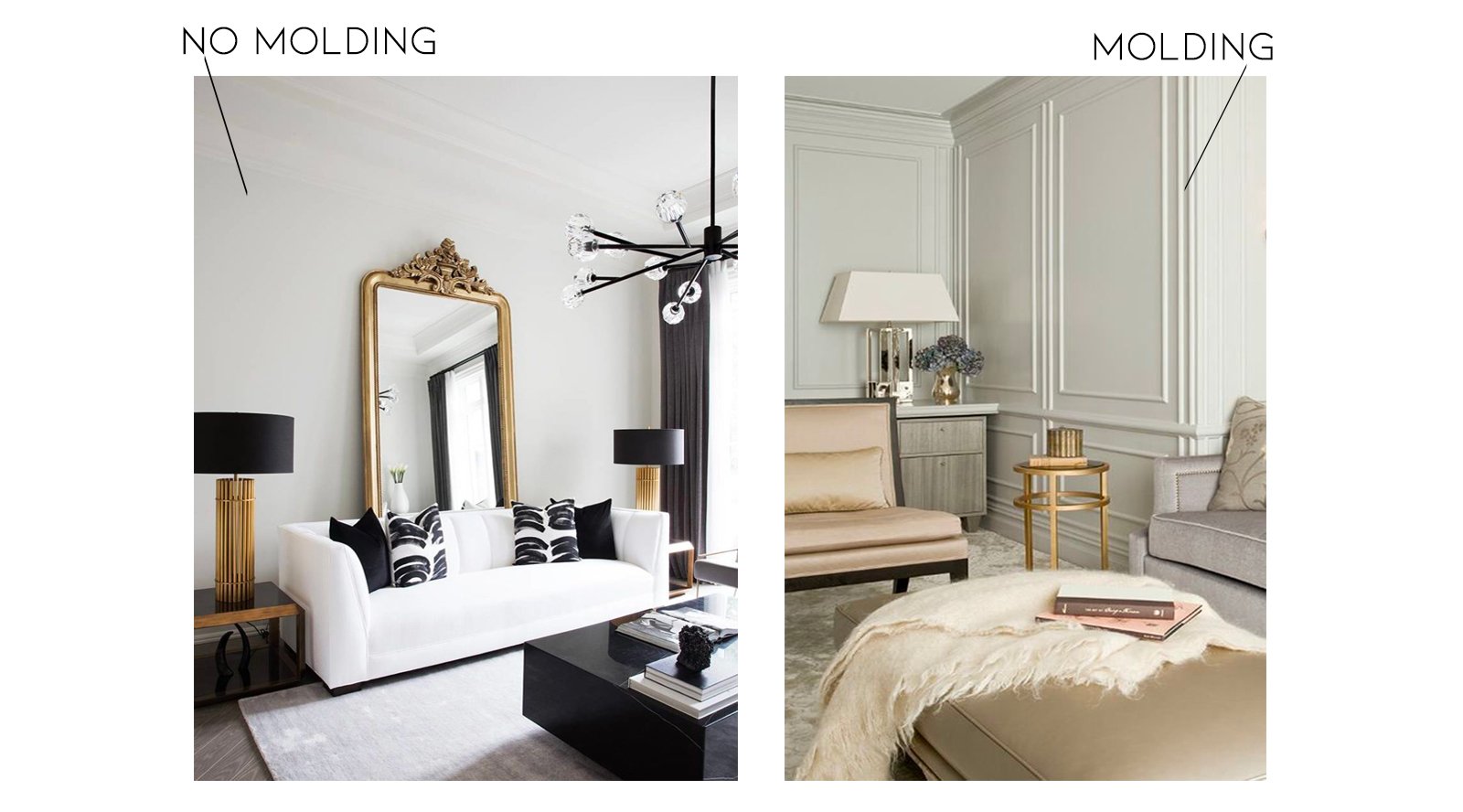 Even though design-wise, the first photo is more my style, I would much rather stare at the photo on the right, simply for the molding composition. Which do you prefer?
I haven't actually installed any moldings in our home yet, but I'm considering it in our bathroom remodel after falling in love with this photo…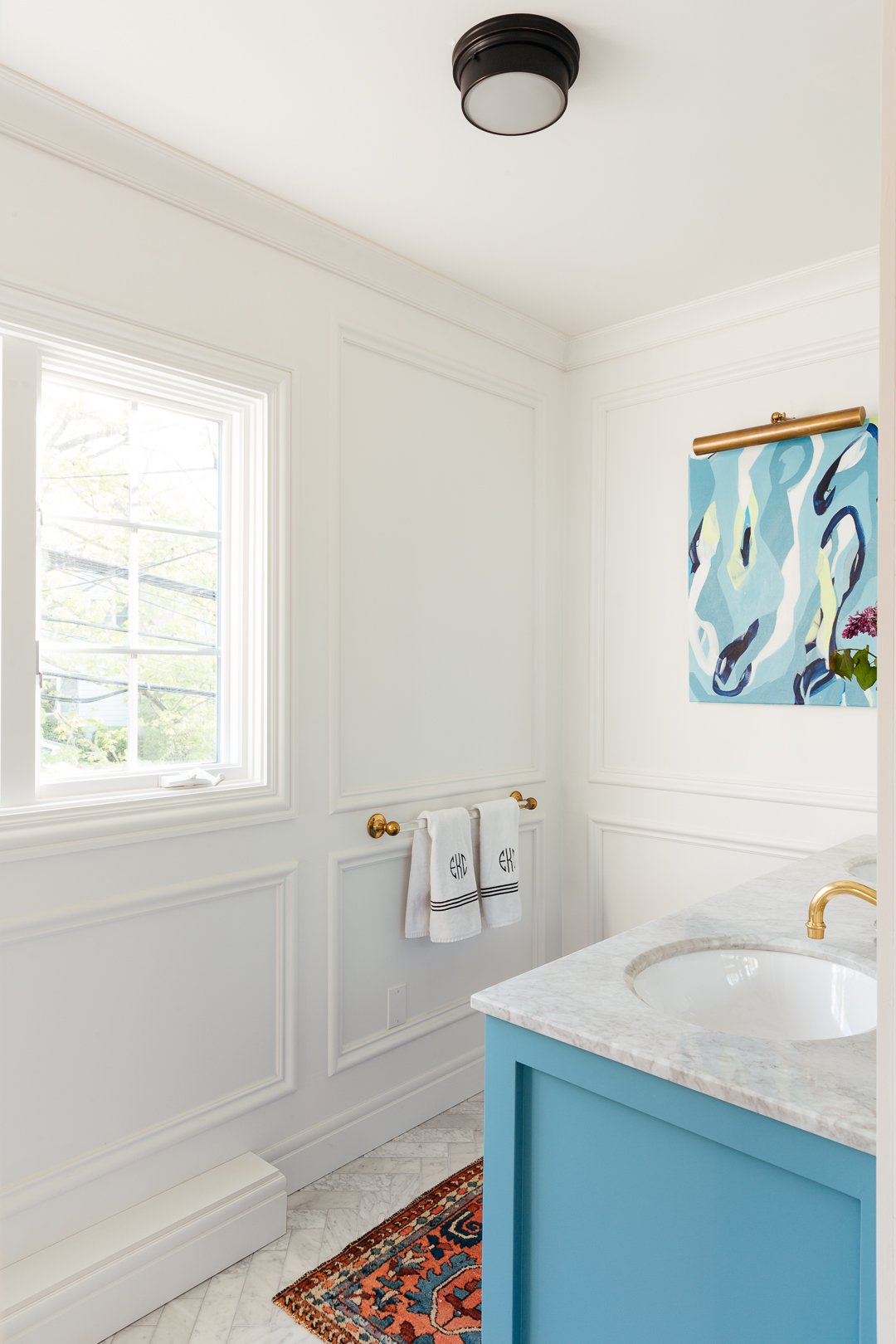 via Erin Kestenbaum
Side note – this is my current "inspiration image" that I'm using for our bathroom design.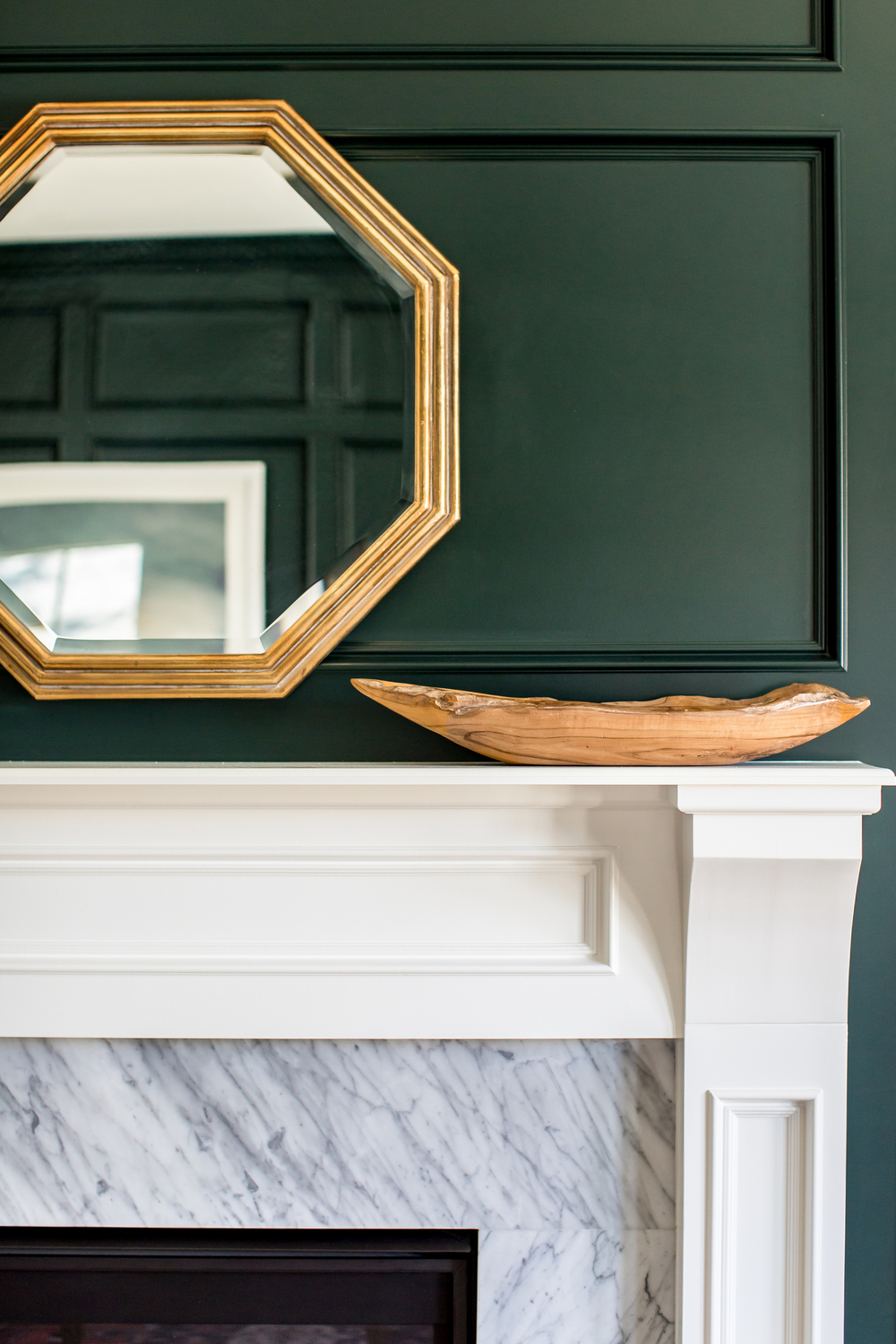 Via Studio McGee
I took to IG stories yesterday to see what your thoughts were on using Benjamin Moore's Salamander for the vanity along with a marble shower, marble countertop, gold fixtures, and white walls. I'm feeling good about this combo!! What do you think?
Anyway, back to the reason why you're here.
There's a ton to learn about in the world of interior molding, so I decided to create a little visual to help you understand the different types: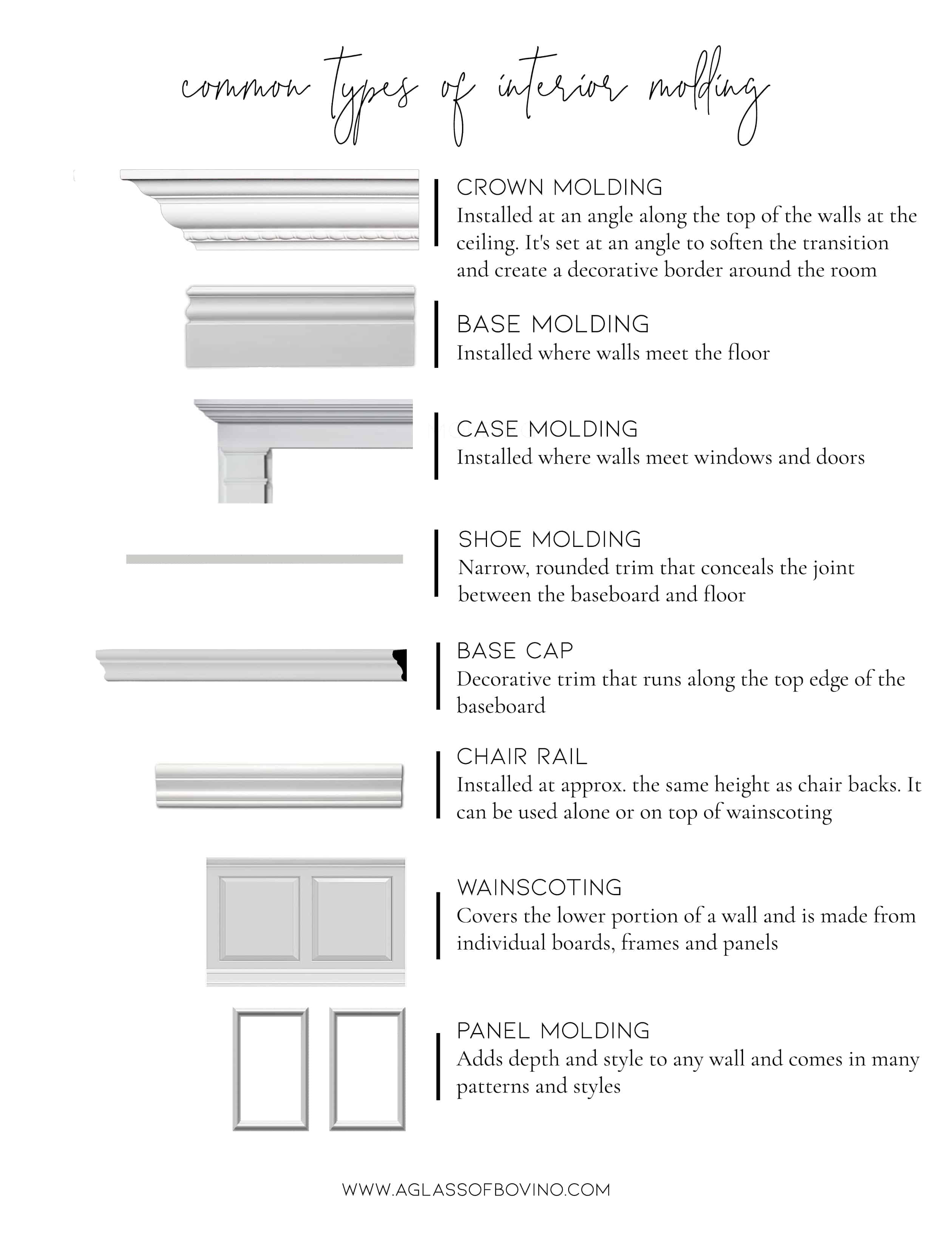 Because I love diagrams, here's another visual I whipped together to help you see where each of the moldings mentioned above comes to life: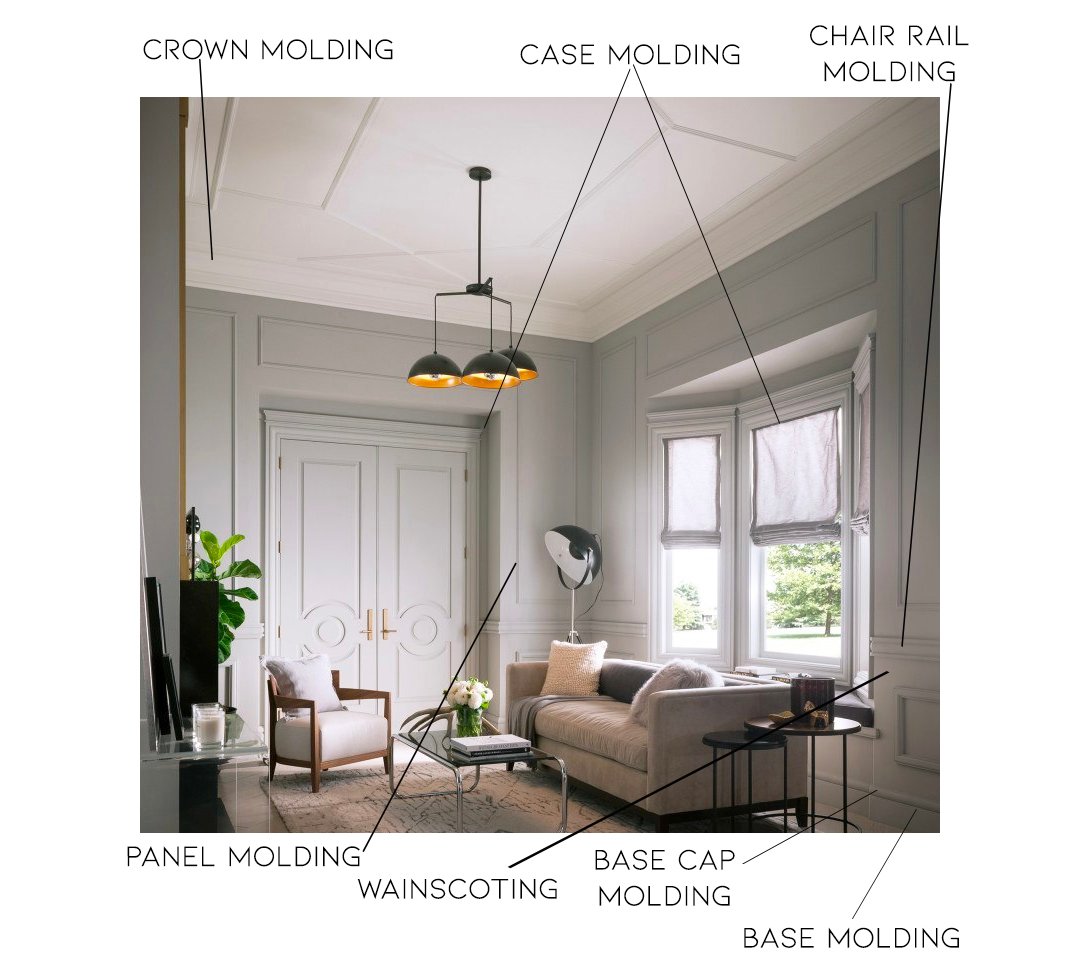 I know, it's a bit overwhelming.
The GREAT news about wall molding is it's easy to install on your own. I scoured YouTube to provide you with some tutorials to install some of the most popular styles of moldings.
You know – in case you decide that you LOVE moldings as much as I do and you just have to have it in your home.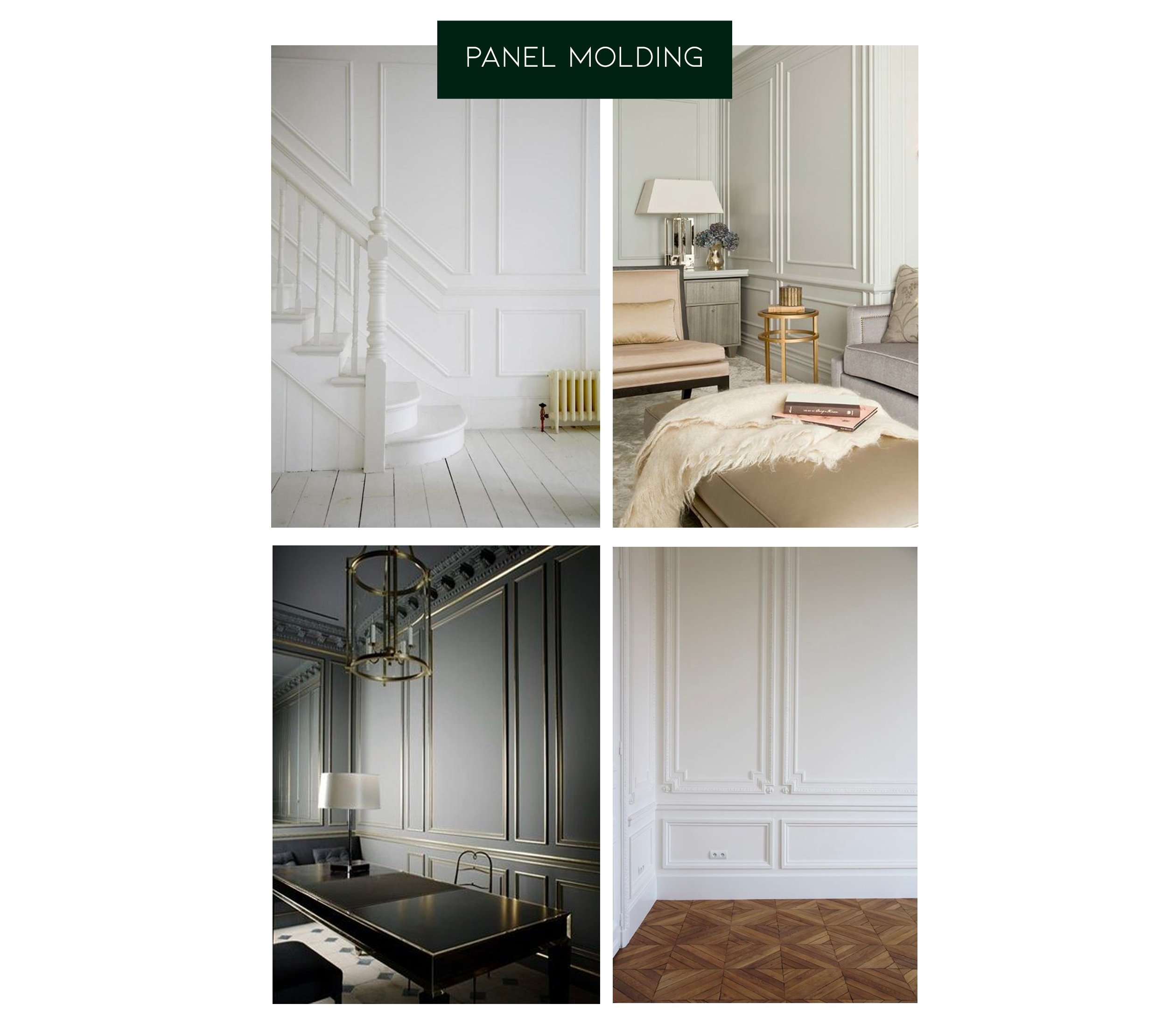 Also known as Picture Frame molding, Panel molding is a great way to add depth and style to your room.
Here's a great video on how to install applied panel molding.
And here's amazing blog-post tutorial by Addicted2Decorating. Look at her "after" photo!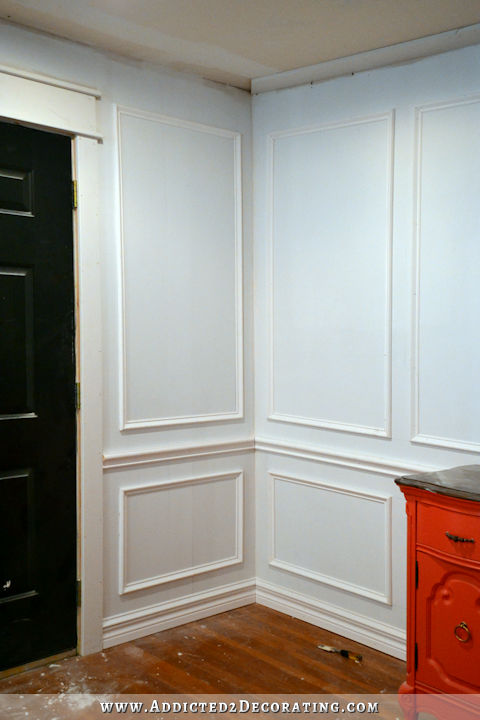 I'll definitely be using this tutorial in a few short weeks when installing molding in the bathroom.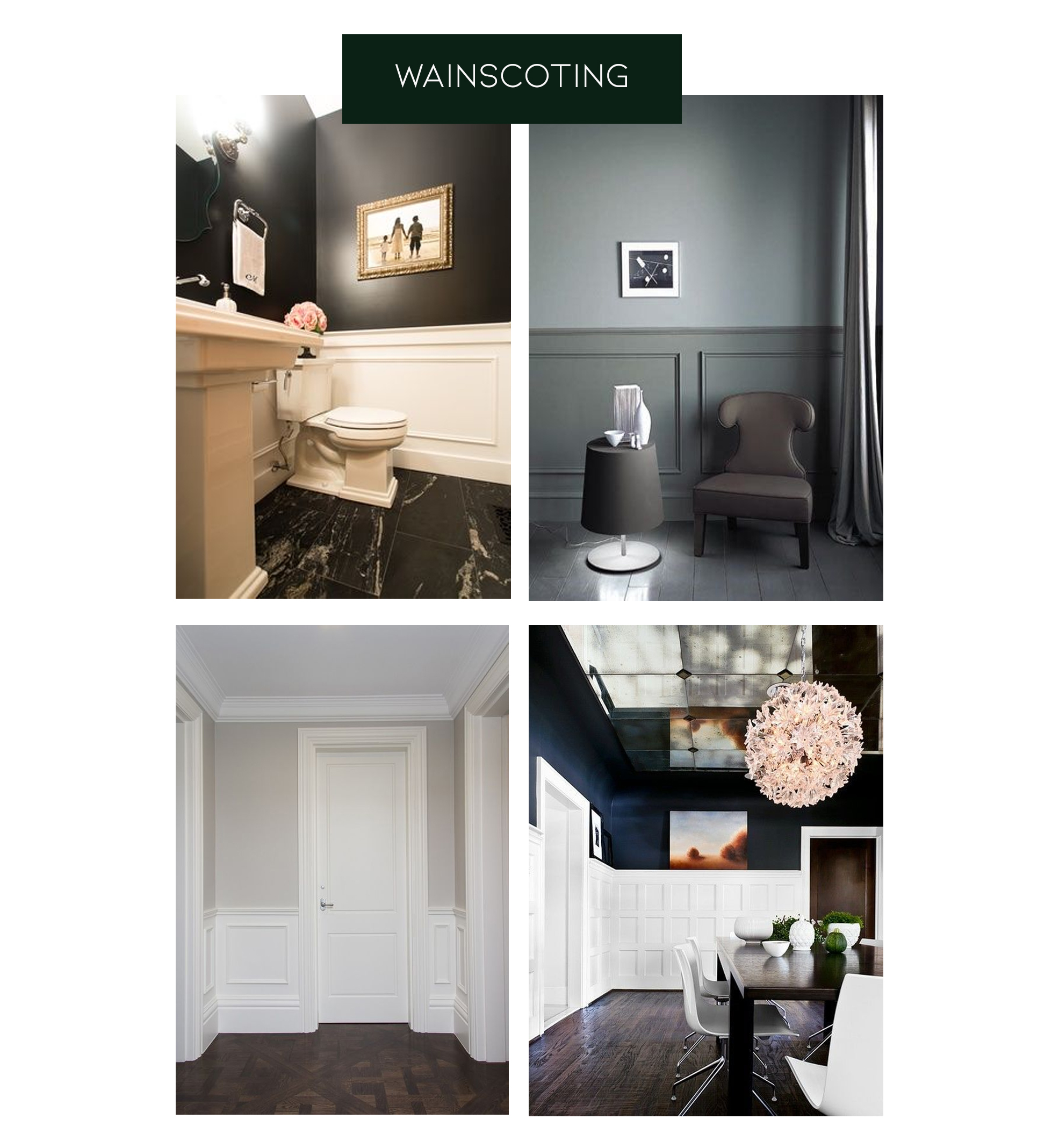 Wainscotting is typically applied on the lower third of the wall or two-thirds of the wall. But I learned that you should never apply wainscoting half-way up the wall. That means for an eight-foot ceiling, that's around 33-35 inches.
This is a great video on how to apply wainscoting.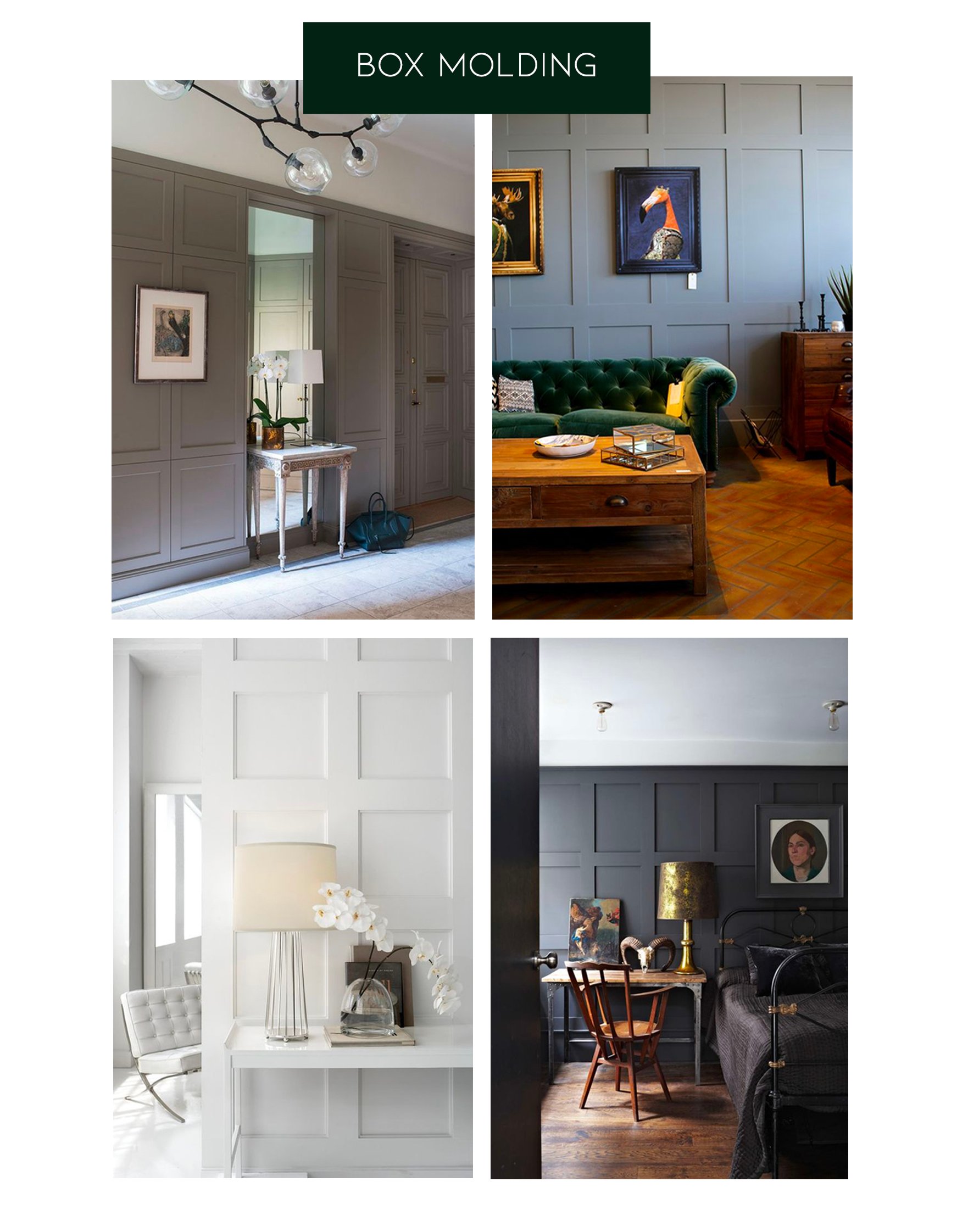 Box molding is also rather simple to install – you essentially add strips of wood to your walls with glue or nails. You can play around with the size of each box and the thickness of the wood.
Alright alright – too much talking for one day. I gotta go start sanding our bathroom walls for PRIMING soon!
Full bathroom remodel posts will be coming your way in a few weeks for the One Room Challenge.
Oh, did I mention I was participating as a guest for the first time this year? More to come in another post 😉
Have a great week!!
xo
Alisa