When it comes to our home, I liveeeee for creating visions and executing ideas – it's essentially the whole concept behind A Glass of Bovino. But achieving the look I want can't be done without spendin' some hard earned funds and sometimes, I have to compromise for the pieces I actually envision for our home.
I've learned to get creative with my ideas and if I stumble across something I love but is out of my price range, I'll first scour the internet to see if I can find it at a lower price. If I'm shit outta luck, then I'll begin considering alternatives to compromise for that item. Basically – I slightly shift my direction to search for similar, less expensive items.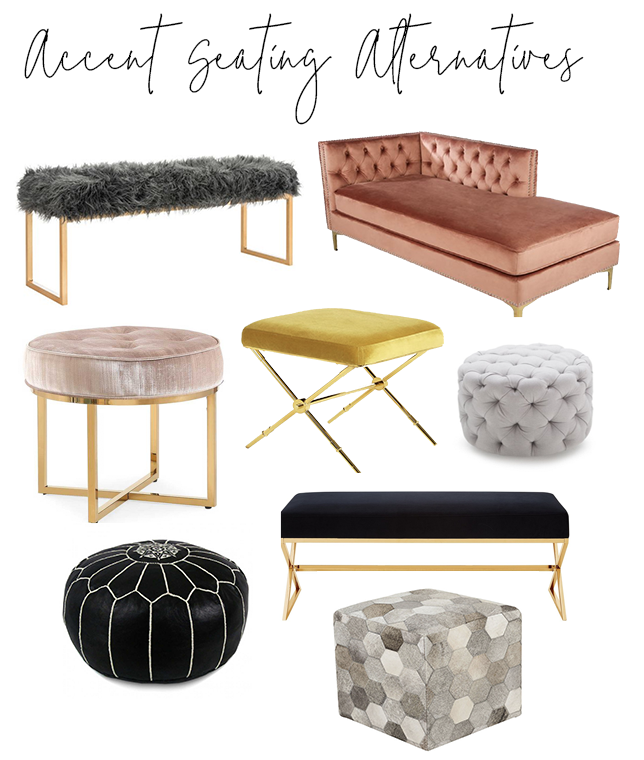 One of the things I've been creative with is alternatives for accent seating. I've recently been on the hunt for two accent chairs for our living room but have been holding back due to the price (I'm not a mathematician but 2 chairs = more $ than 1 chair) Luckily, the chairs I've been eyeing aren't back in stock for another few weeks, so I have some time to figure out if I have a deep and divine love for them. Like, a Jack and Rose love.
I want to quickly take note of the word "accent," meaning – they're not all for sitting. Some of them are for show/to accessorize and some of them are for sitting…but regardless they can be incorporated into a seating area (i.e. living room, bedroom). My advice is: use your best judgment when you see one of your dinner guests readying themselves to sit on the miniature bench that has a weight limit of 80 lbs. Don't assume everyone knows the meaning of "accent." Scream their name and tackle them (if necessary) before they crush that Jonathan Adler beauty.
Now that we've, uh, covered that…today I'm sharing a shit ton of accent seating alternatives and ideas on how to style them in your space:
Chaise Lounge/Settee
Chaises leave me wondering "should I sit, or lay?" The luxury of a chaise is – you can do either or. I've historically seen chaise's in front of beds and in close proximity to a sofa. But regardless, a beautiful chaise lounge is an easy room upgrade and a great alternative to a sofa if you have a small space.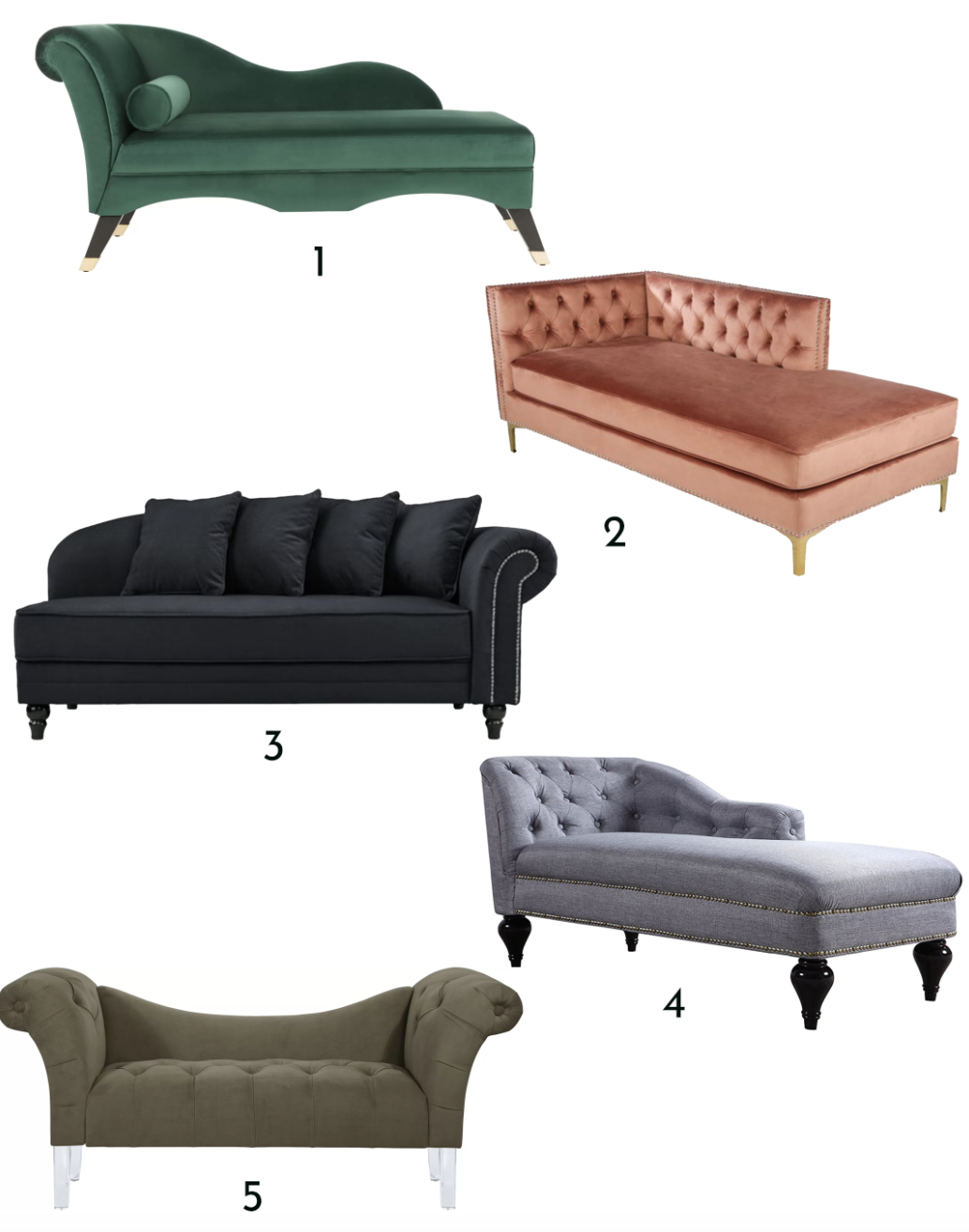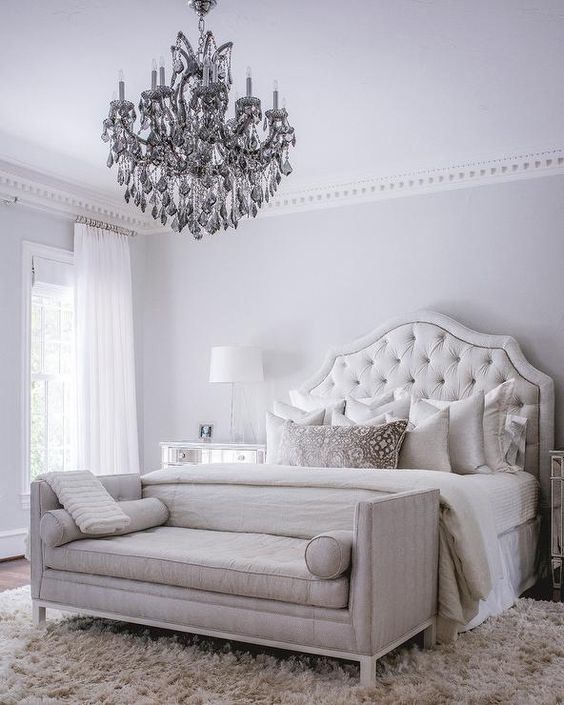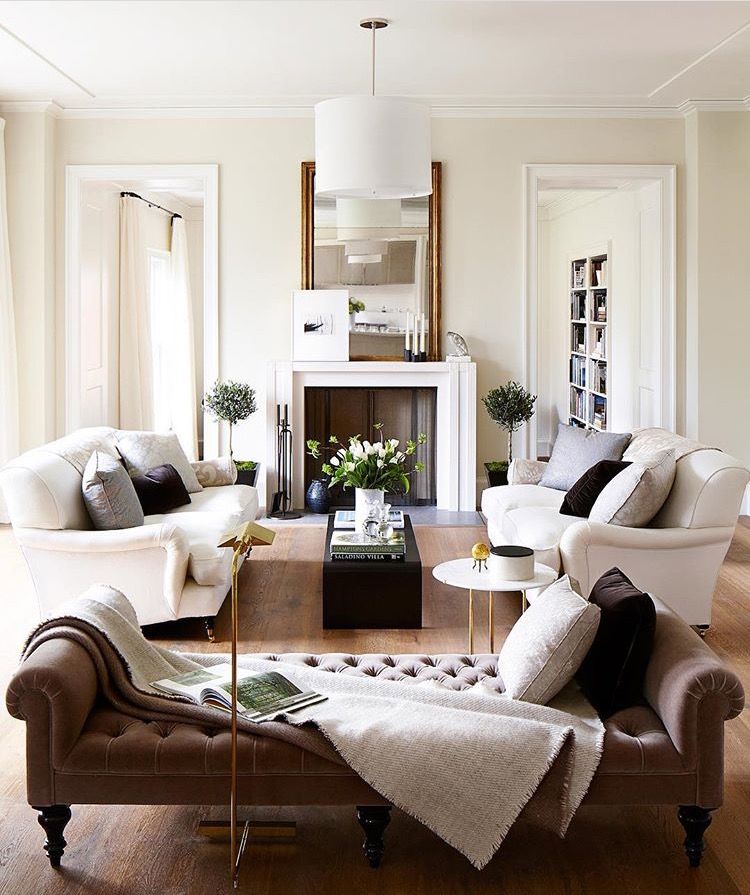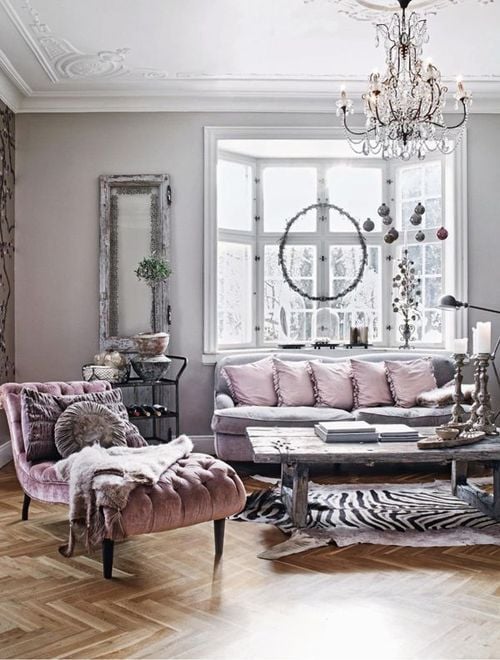 Bench
I have a thing for velvet benches. You can include a bench in your entryway, in your hallway (love that with a mirror hanging above), at the foot of your bed, below a window…basically anywhere that fits. I know, "anywhere that fits" is phenomenal advice. But benches are more versatile than a chaise so you can really get creative with these.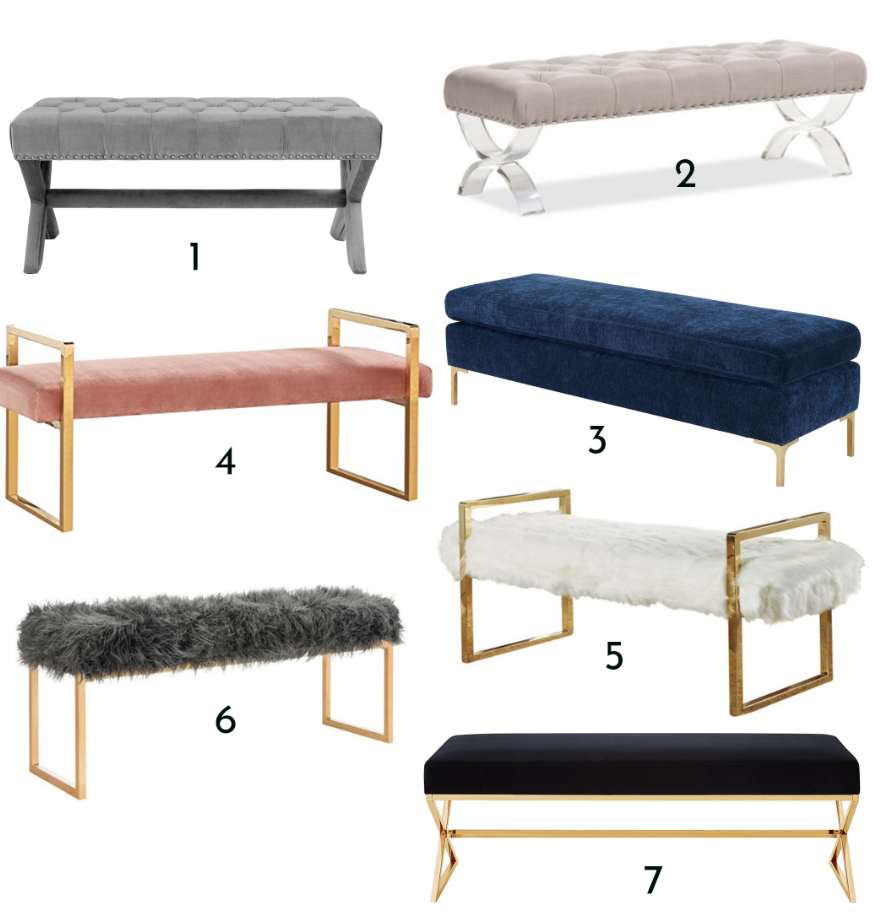 4.Pink contemporary bench  (I have this one and it's more of a dusty rose pink in person – it's stunning!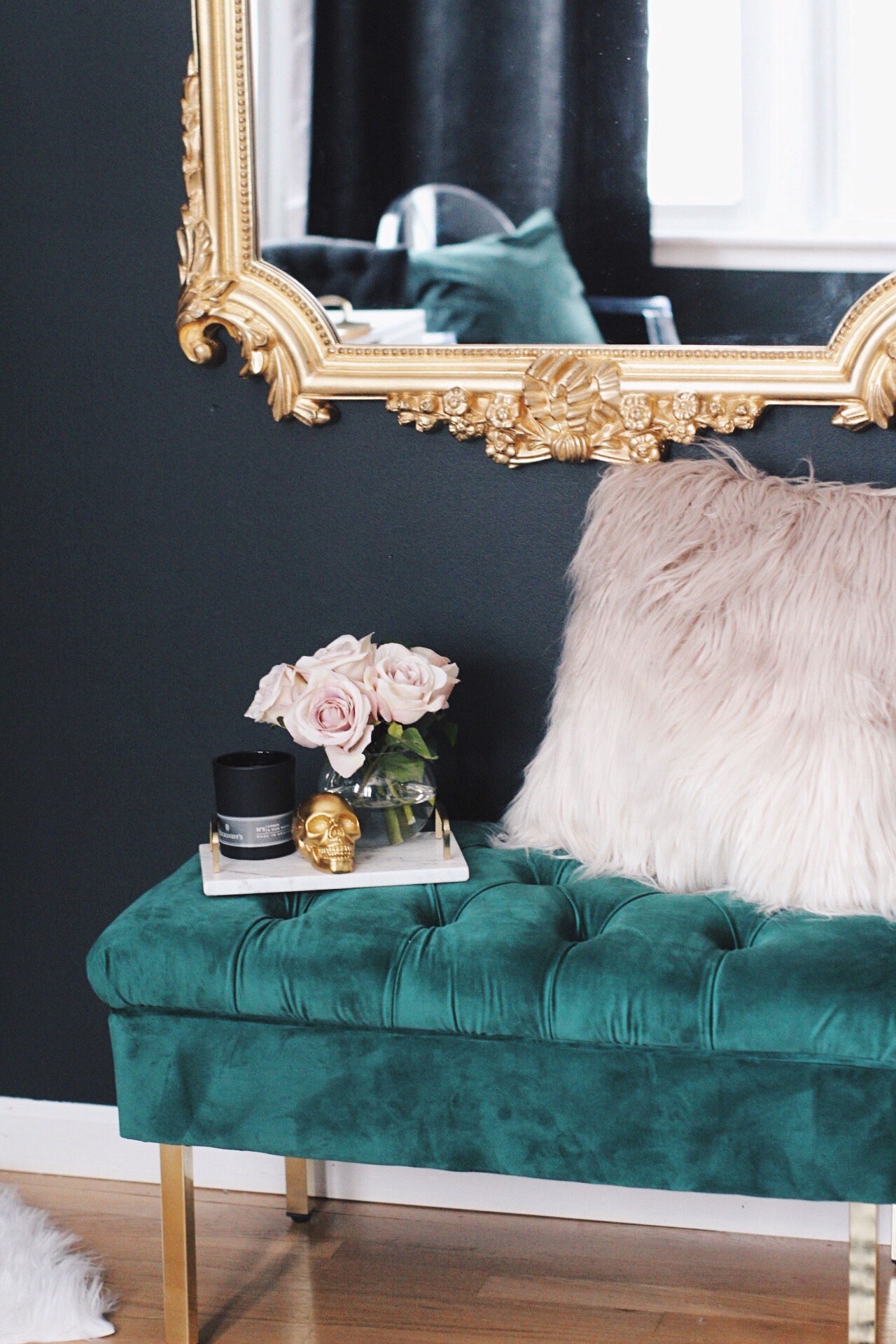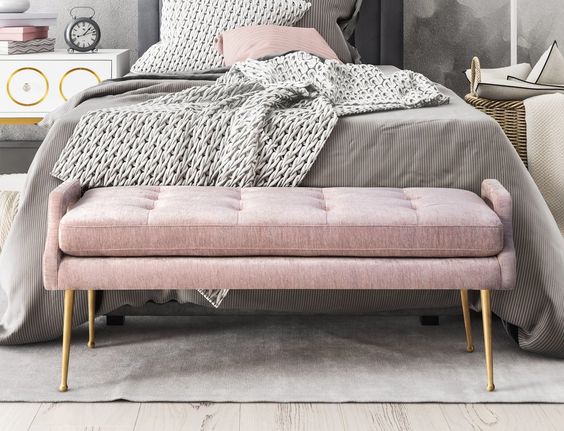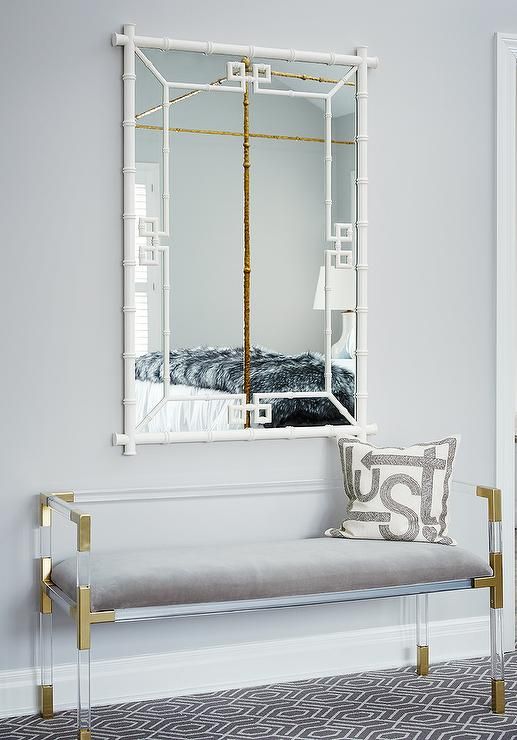 Ottomans/Stools
You can style ottomans/stools similarly to a bench but because of their smaller size, these can fit virtually anywhere – at the foot of your bed, in front of your sofa (next to a coffee table), under a console table, next to a vanity, or even between two accent chairs (contradicting to the title of this post??). I just love how versatile and easily movable they are.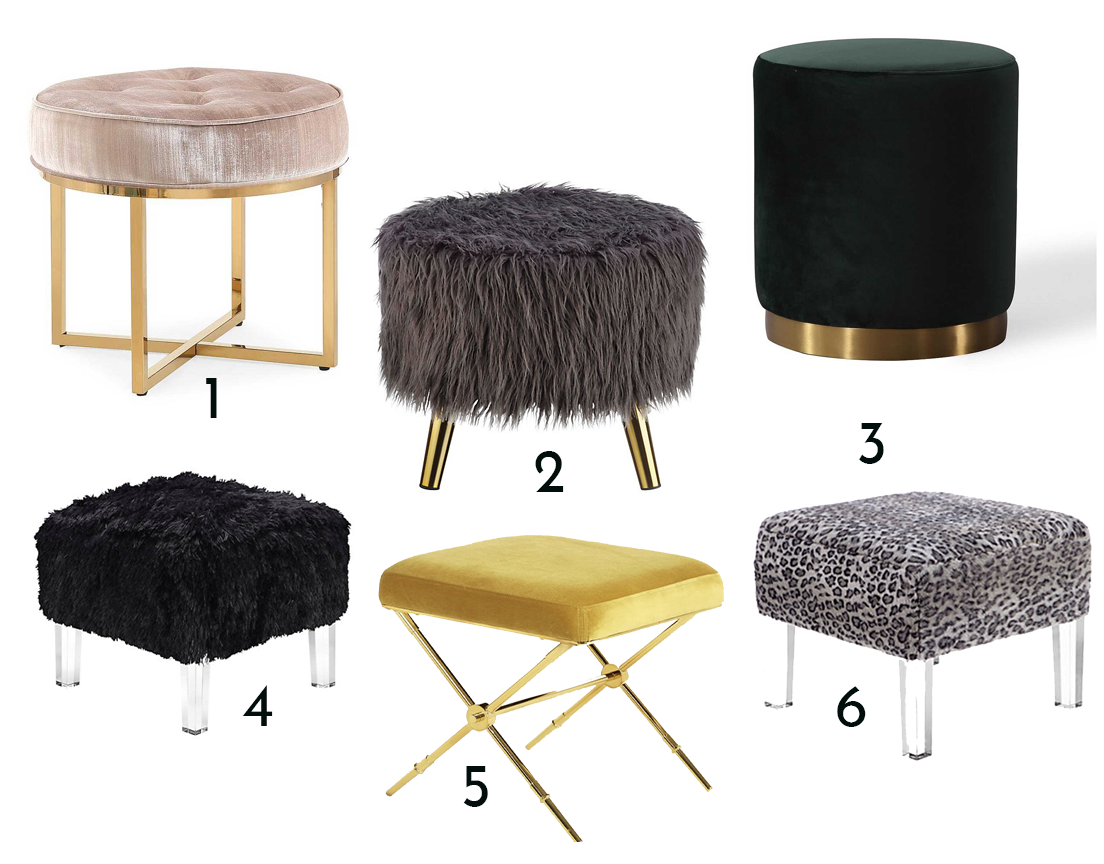 1. Layla Shimmery velvet ottoman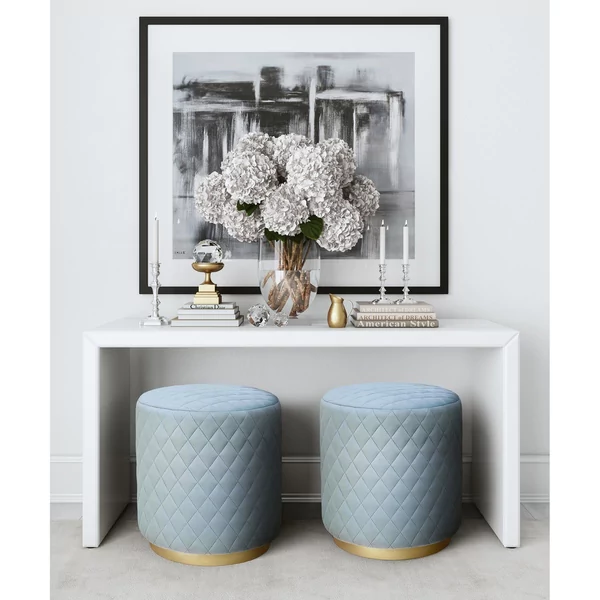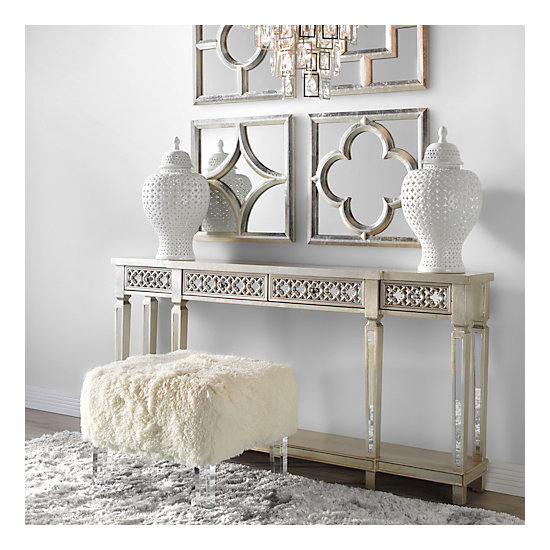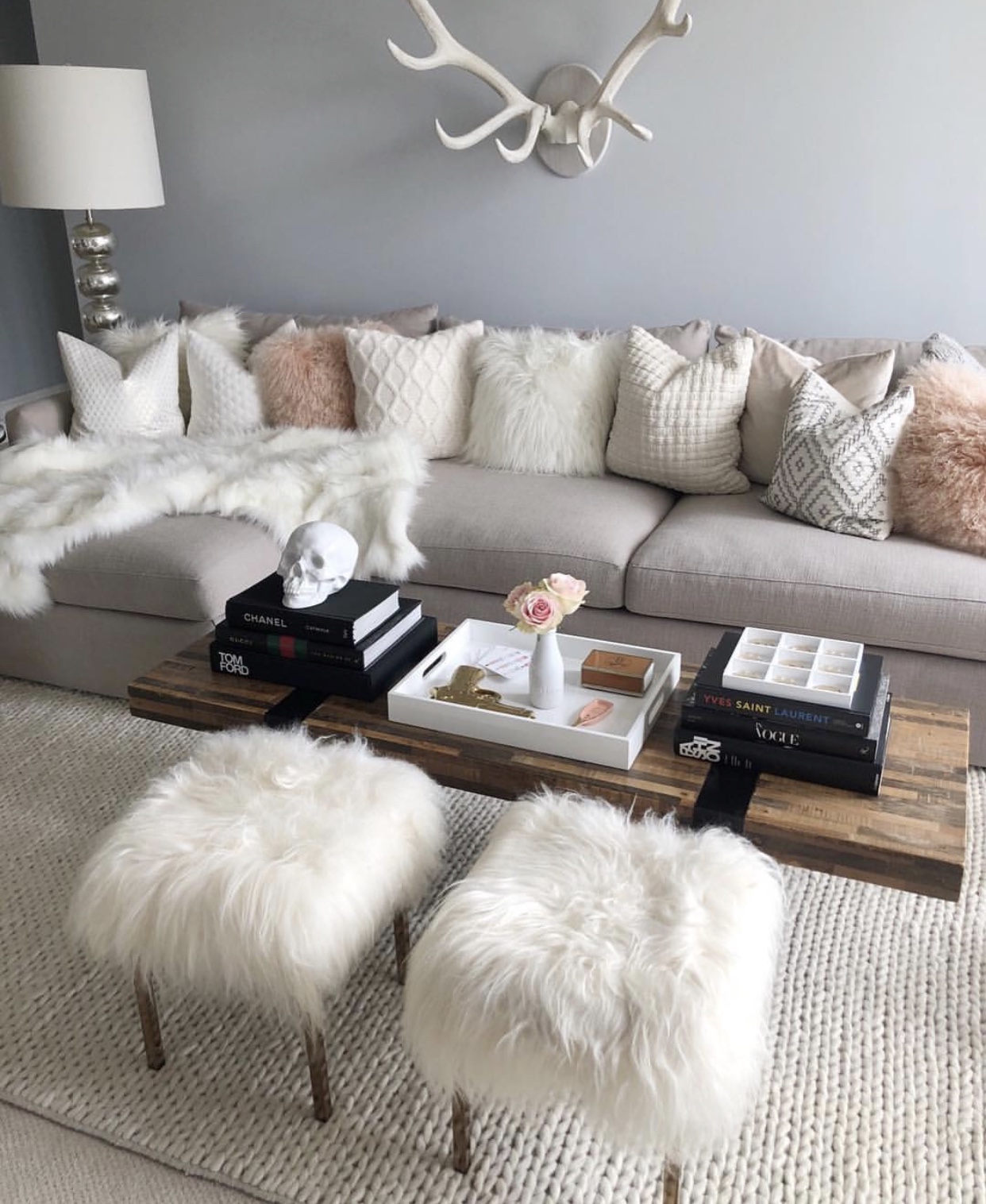 Floor Poufs & Cushions
Floor poufs are F-U-N. Think about it…it's a pouf…on your floor.
If you search "eclectic boho room" on Pinterest, chances are a floor pouf is in almost every photo. They're on the smaller end so just like ottomans, you can play around with the placement of these little guys. And they're on the cheaper side which is always a bonus.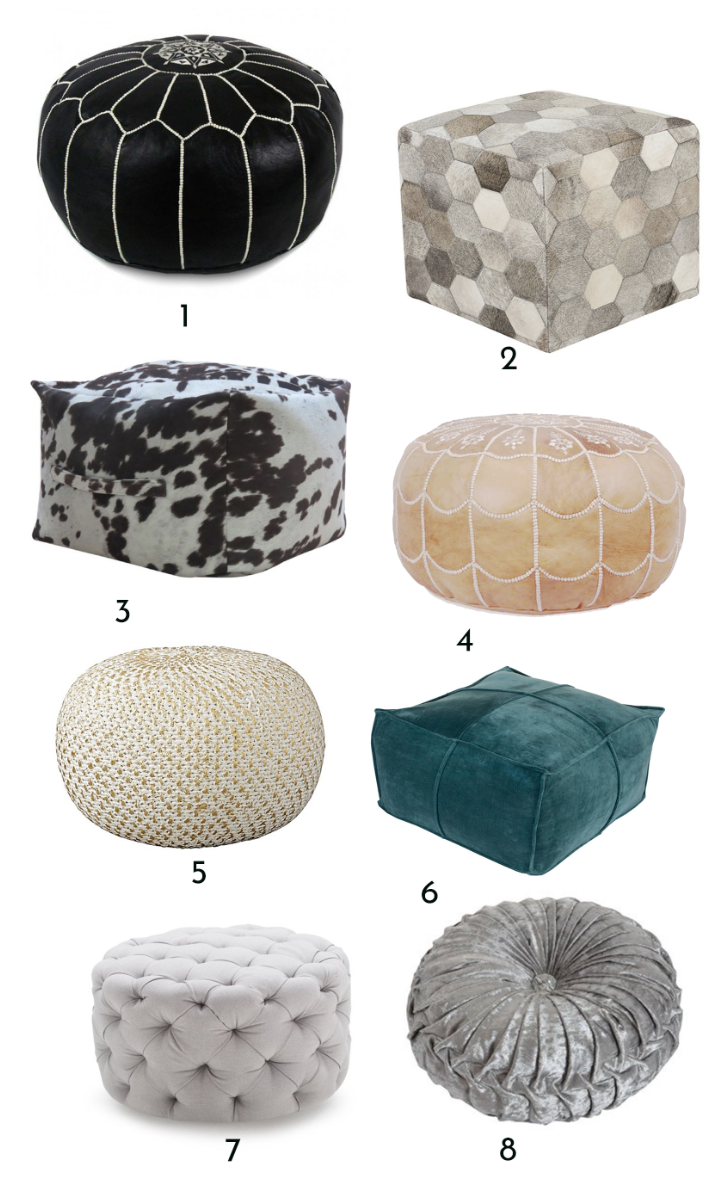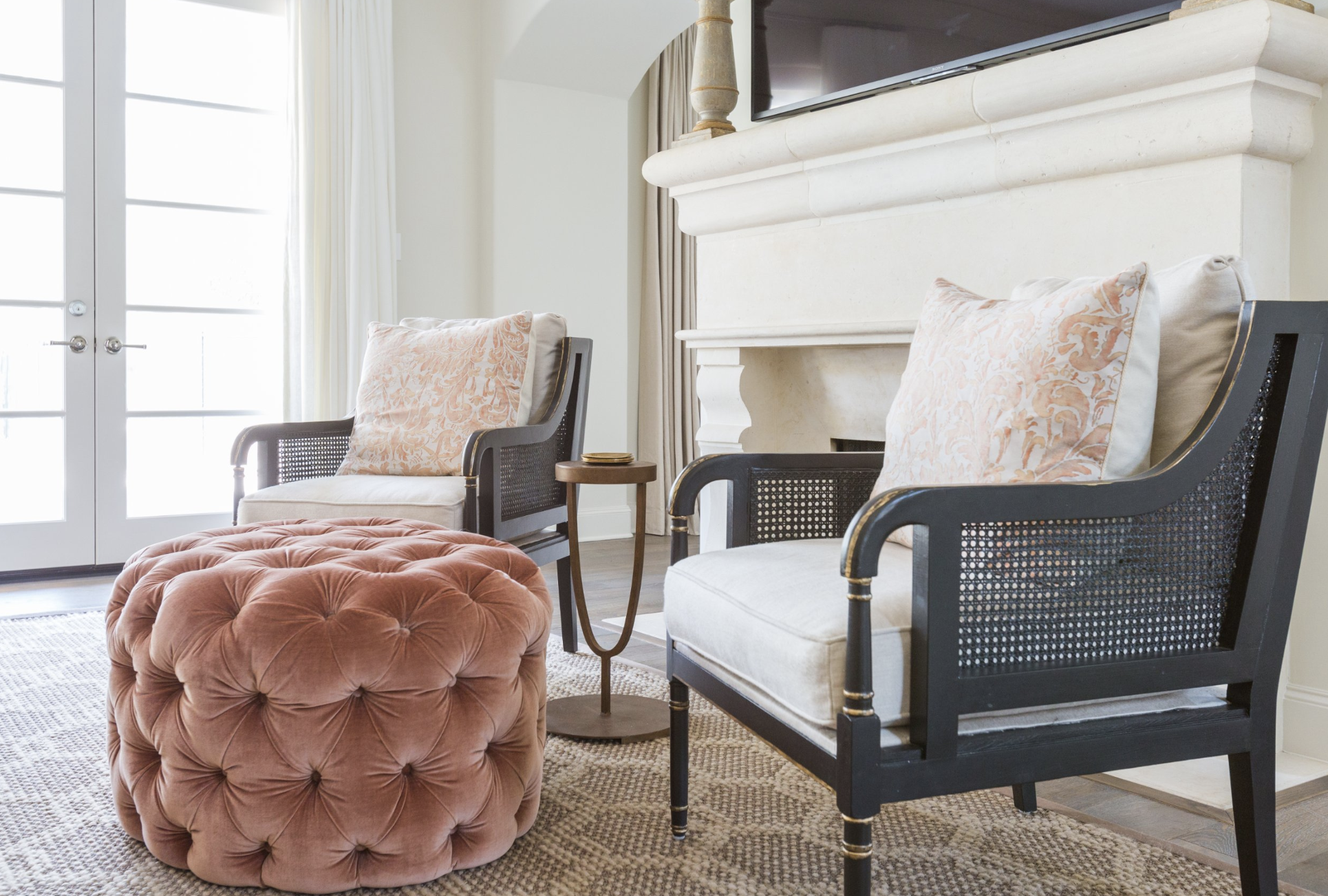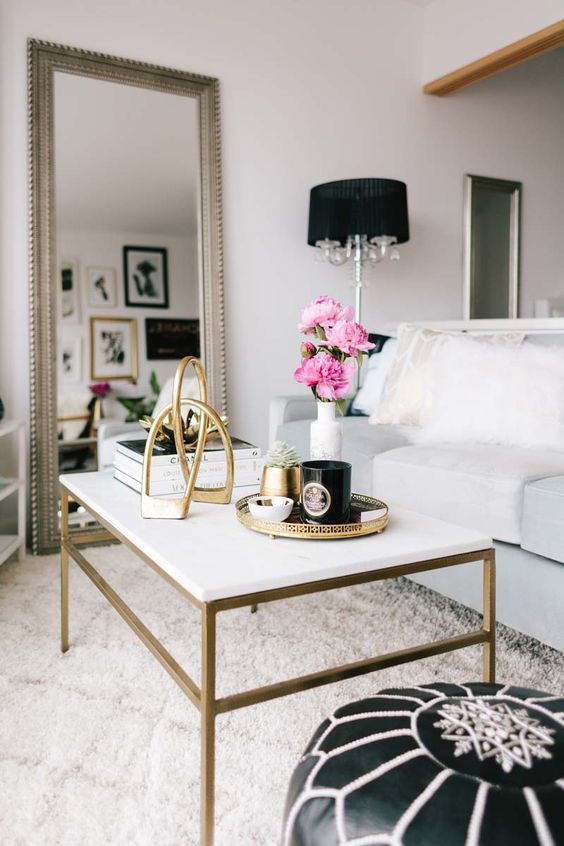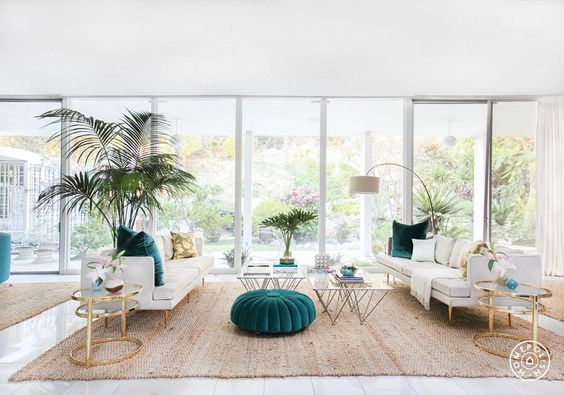 So there ya have it! I've definitely been sitting for wayyyy too long (pun intended) and now I can't feel my ass.
I hope this was helpful and I'd love to hear how you've gotten creative with seating in your home!
Talk soon pretties <3
xo
Alisa