You read the title right. From my lips to God's ears. I've been a die-hard Home Goods girl since day 1 of this blog and my older posts were all about how I thrive off my next Home Goods find.
To provide some perspective, this is how my typical Home Goods trip goes…
Every time I've ever walked into a Home Goods, whether it's for something specific or just to browse, I'll take a lap, maybe find a thing or two I like and try to imagine where it would go in the house, and then…I'll take another lap. Just to be sure I didn't miss anything.
I end up walking out with things I don't need because…well…I'm there. And it requires little to no creative energy to just walk into Home Goods, find something I  like (in the moment), pay the $19.99 and walk out feeling instantly gratified.
There's nothing wrong with doing that, but I have a new found love with something so powerful, it's taken the place of Home Goods.
Alright Alisa, so if you moved out of Home Goods, where have you relocated to?
Thrift and antique stores.
I'm a little late to the trend train (if you would even call thrifting a trend), but after recently frequenting a ReStore near my house, which is essentially a Goodwill for all things home, I have a new found obsession.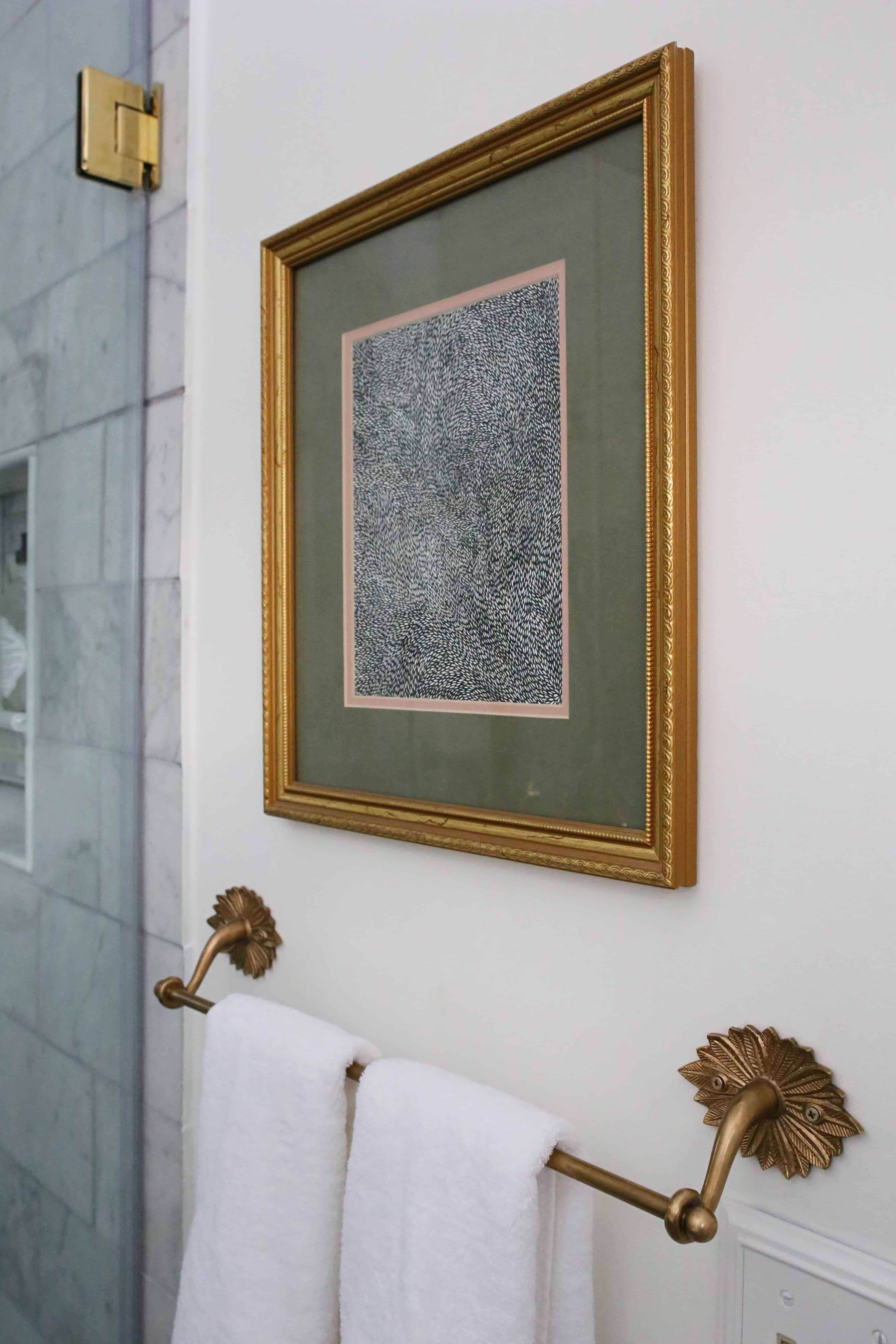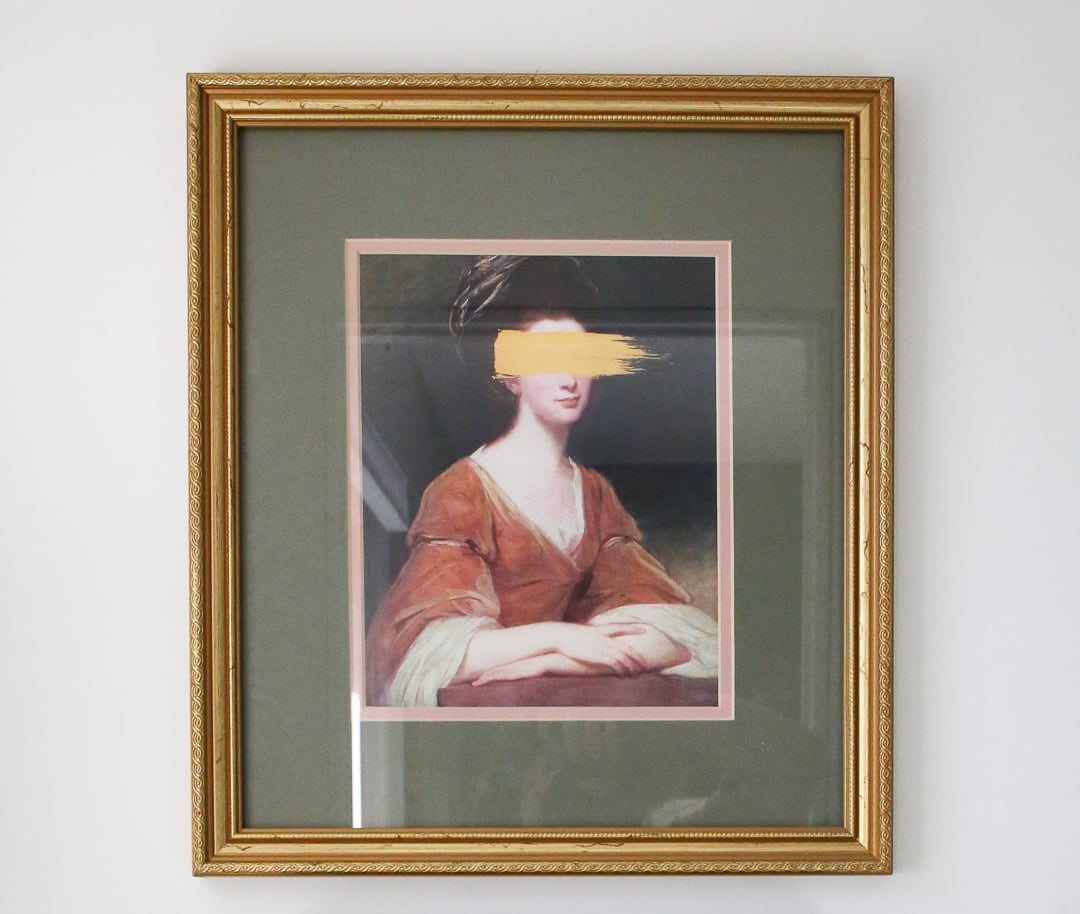 Two vintage gold frames I found at the ReStore for our bathroom renovation. They were only $10 each!
When I walk into a thrift/antique store, I see potential. Where my creativity and skill can work hand-in-hand (pun absolutely intended). That's where I thrive. Not off my next $19.99 ceramic gold vase that I've already seen a few times on my IG feed.
So far, I've only thrifted a few things like gold frames which I used in our bathroom and a chair that I plan to re-upholster to look like this: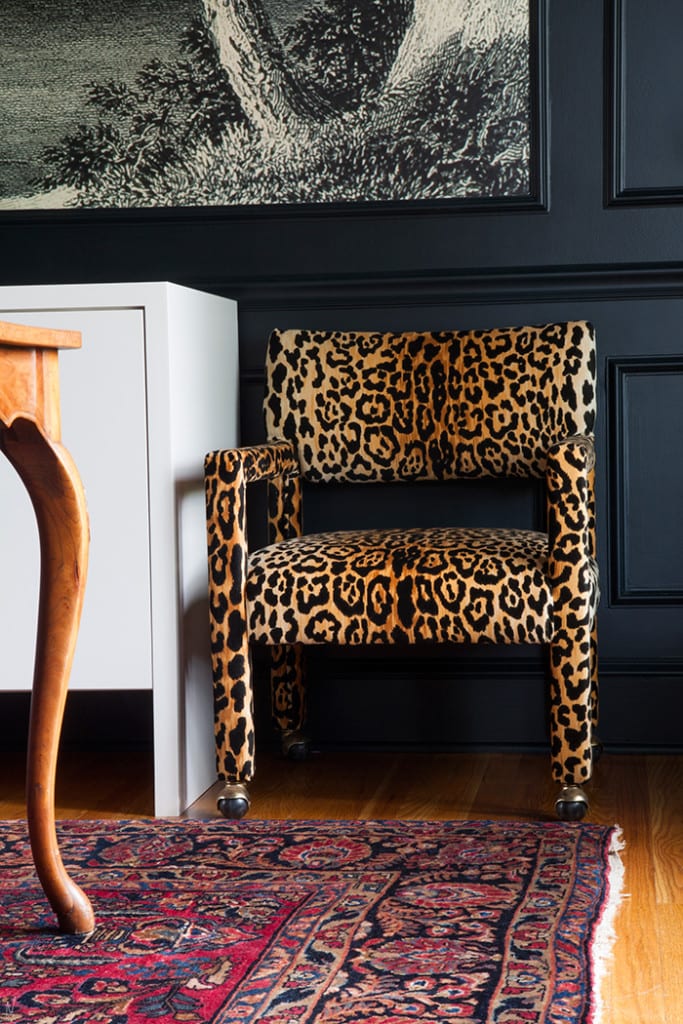 Via The Makerista, who is a die-hard thrifter. She thrifted that chair and had it re-upholstered and from the second I saw it I knew I needed one.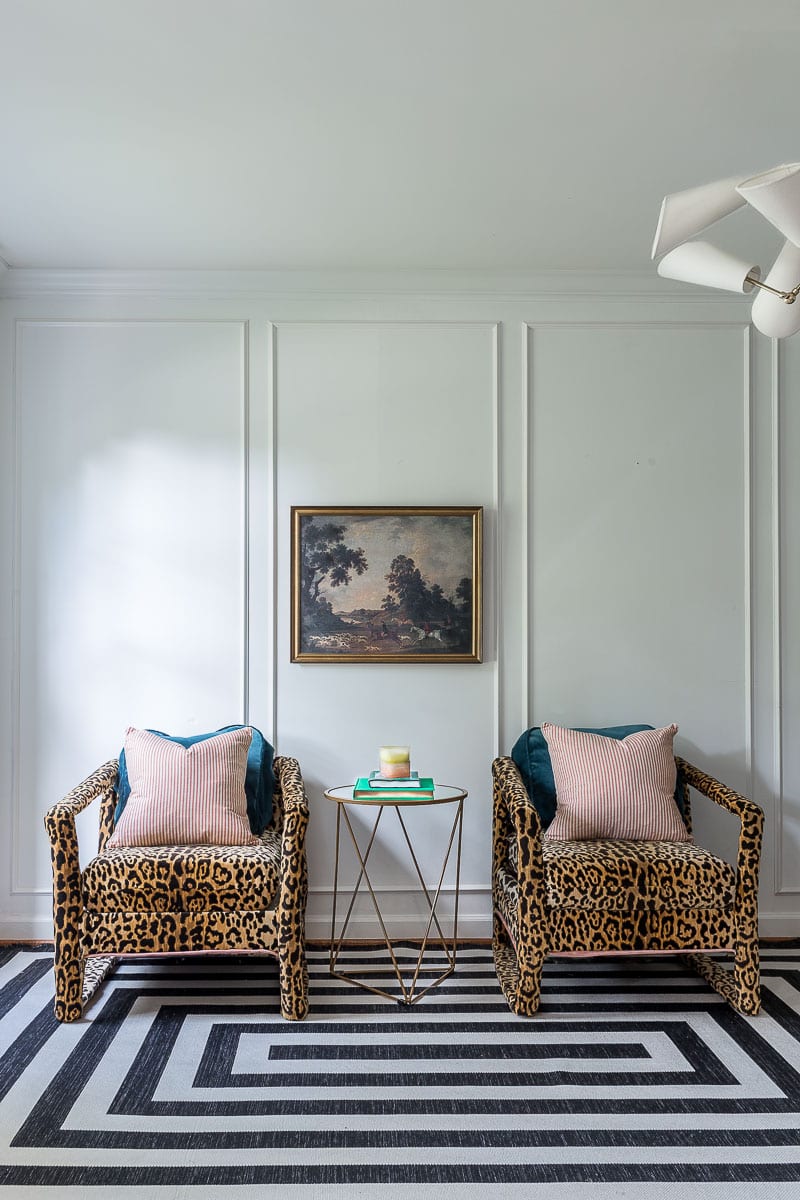 Via Jeweled Interiors who also thrifted some old chairs and created these beauties!
Here are a few reasons why I'll be stopping by my local thrift and antique stores more often than Home Goods:
/// You save money 
99.9999% of the time, a great find at the thrift store is cheaper than anything at Home Goods.
The chair I purchased for my DIY leopard chair makeover was $4.80. FOUR DOLLARS. AND EIGHTY. CENTS. Granted, I'll need to hit this DIY out of the park if I want that $4.80 to pay off but if for some reason I can't pull it off…no harm no foul. When you thrift you have more money to spend elsewhere and that's enough for me to hit my local antique shops/ReStore multiple times a week (half exaggerating).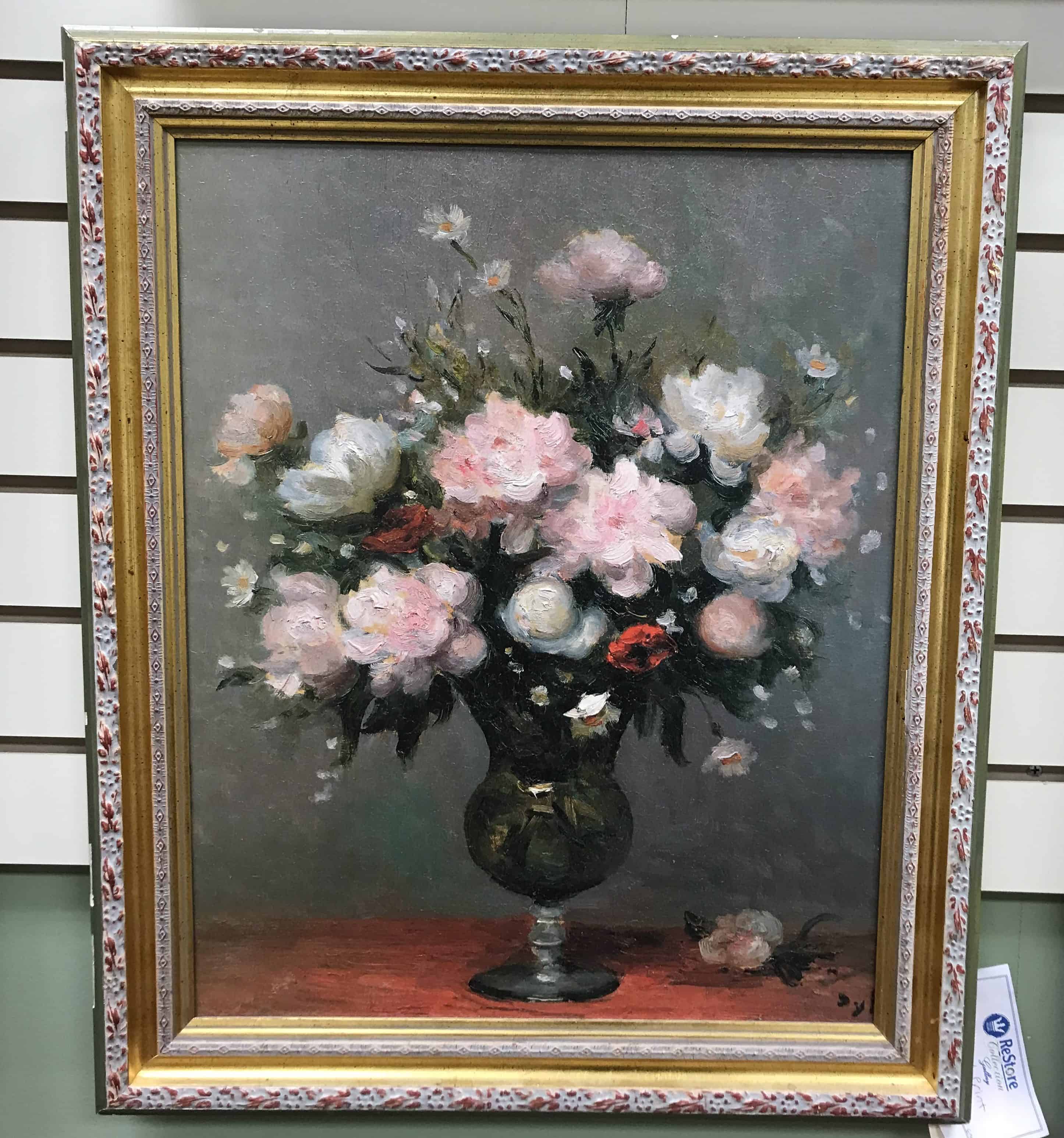 The retail price of this was a few hundred $$$. But at my local ReStore it was $80.
/// You create a home that's original
When you thrift, you're able to achieve a unique look that no one else has because you're incorporating items that aren't available at a retail store. Let's use the Anthropologie Primrose mirror for this example.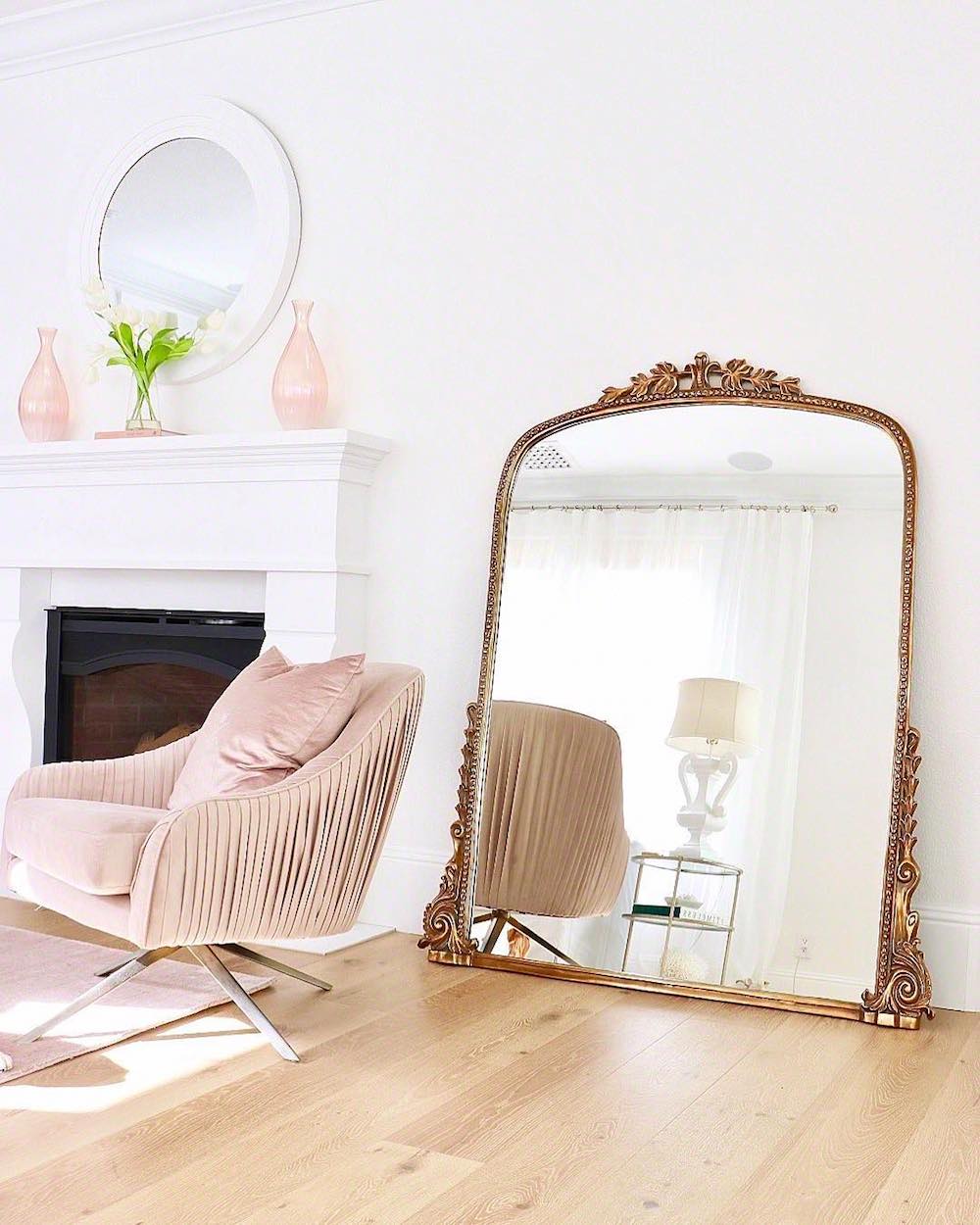 Everyone and their great grandma's best friend has this mirror. Granted, it's a stunning mirror, but in the last week alone I've stumbled upon a few different antique mirrors that resemble the Primrose mirror and are less than half the price.
But more importantly, they're original – no one else has one.
I posted two different photos vintage gold ornate mirrors I found at thrift stores to my IG stories and I don't think I ever received so many messages about something. I didn't need them, but as a sucker for all things gold and ornate, I was so tempted to turn around and go snag them.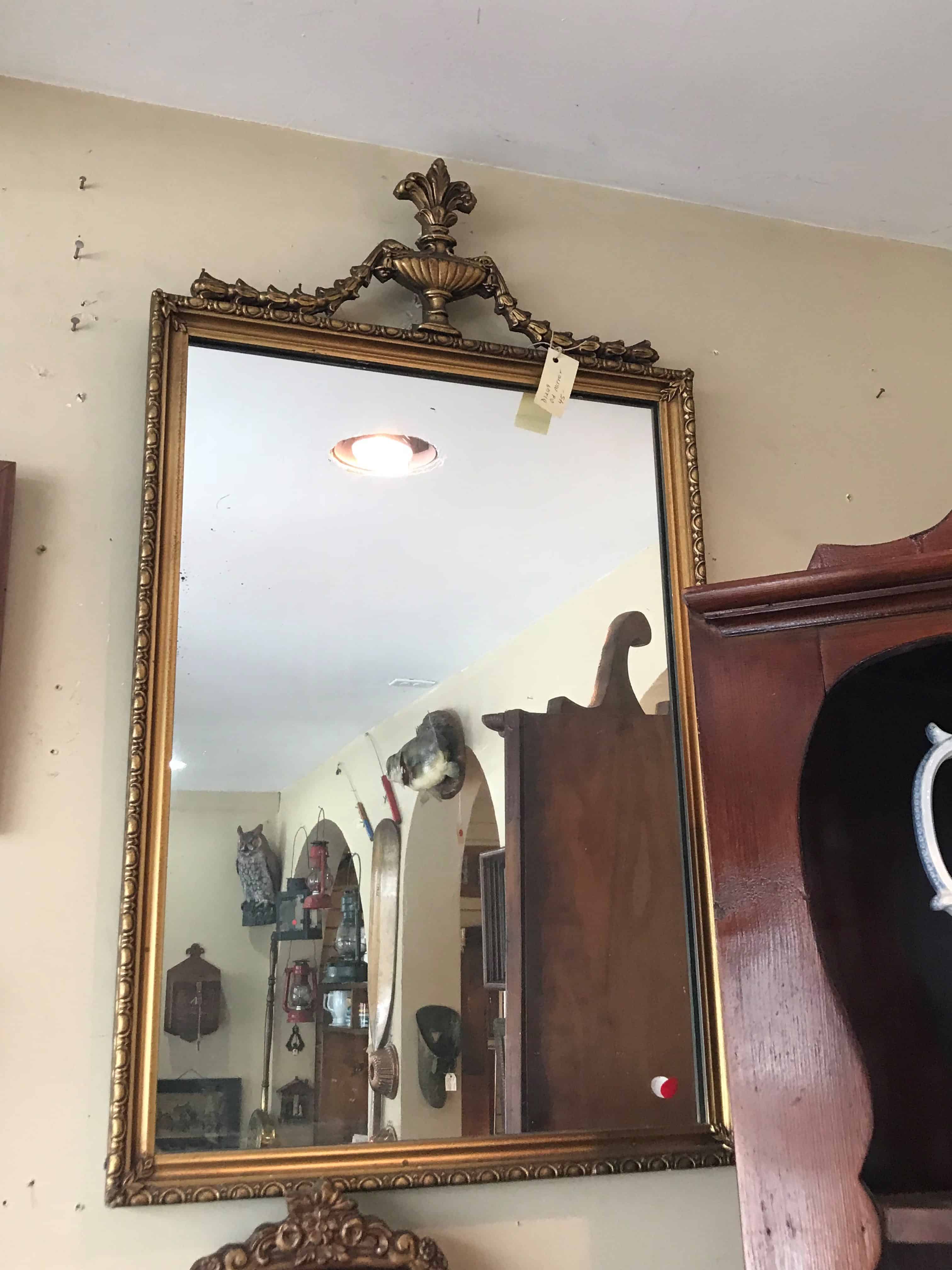 This one was $38. I repeat – thirty.eight.friggen.dollars. SO I went back and bought it a few days later.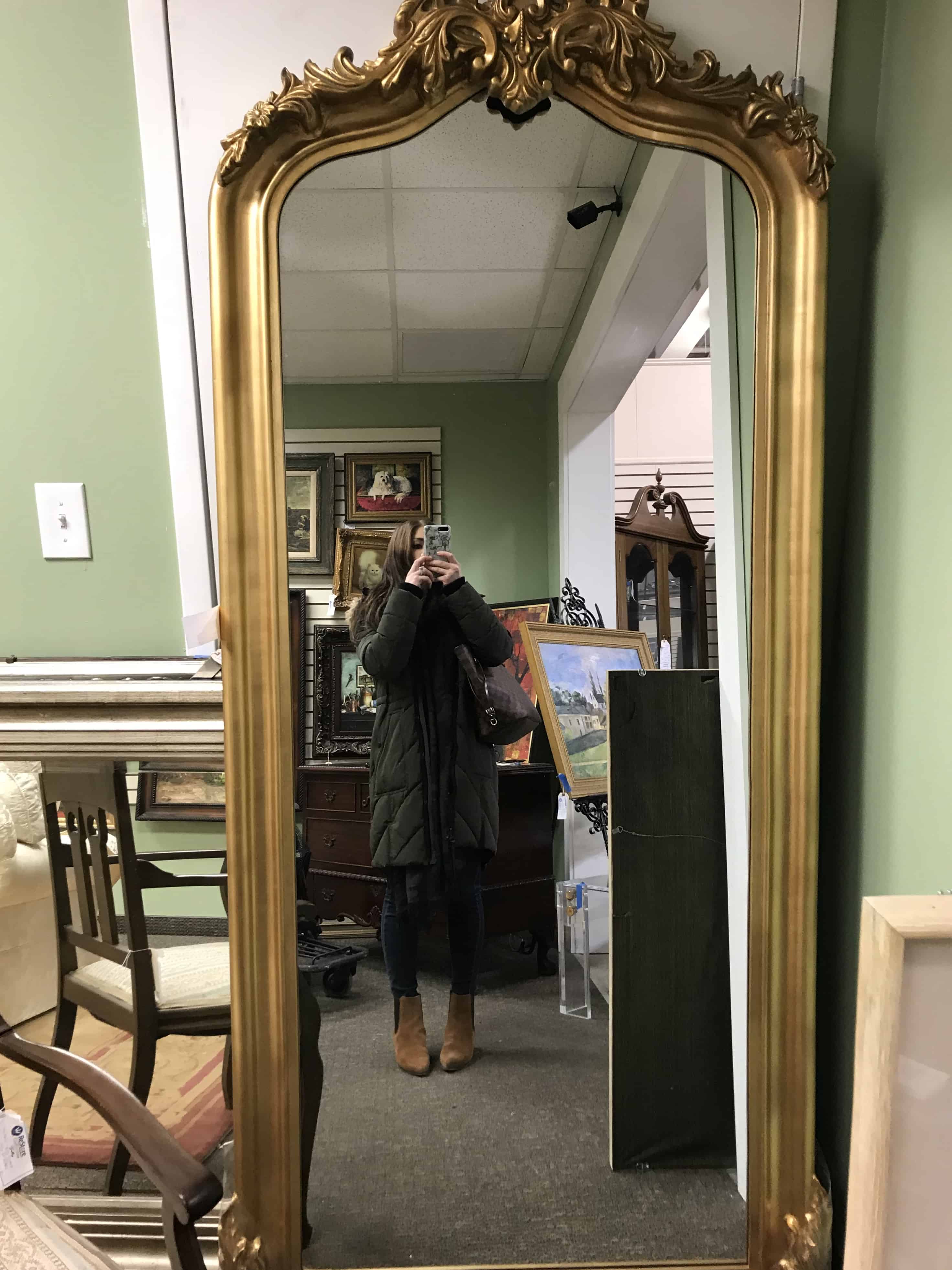 This one was $250 – which I think is a steal for a 7 ft. tall ornate floor mirror.
Lord knows I was also tempted to snag that Persian kitten painting in the background too.
LOOK AT IT.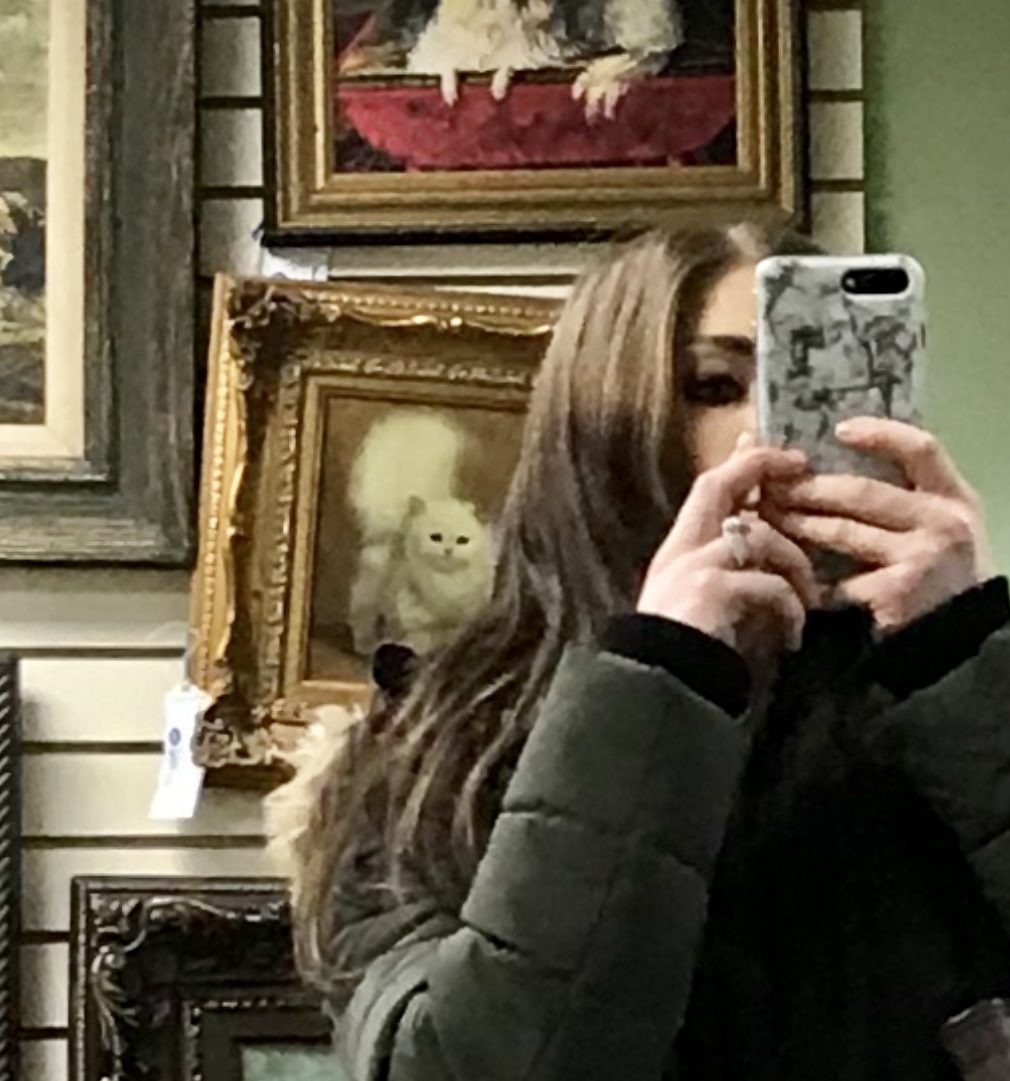 /// Thrifting brings your personal style to fruition
Personal style takes time to develop and thrifting unique items makes your home you. It's taken me a while to get to where I am now with our home, and I know that my style will only continue to evolve, especially with the pieces I carefully choose to bring home from thrift stores over time.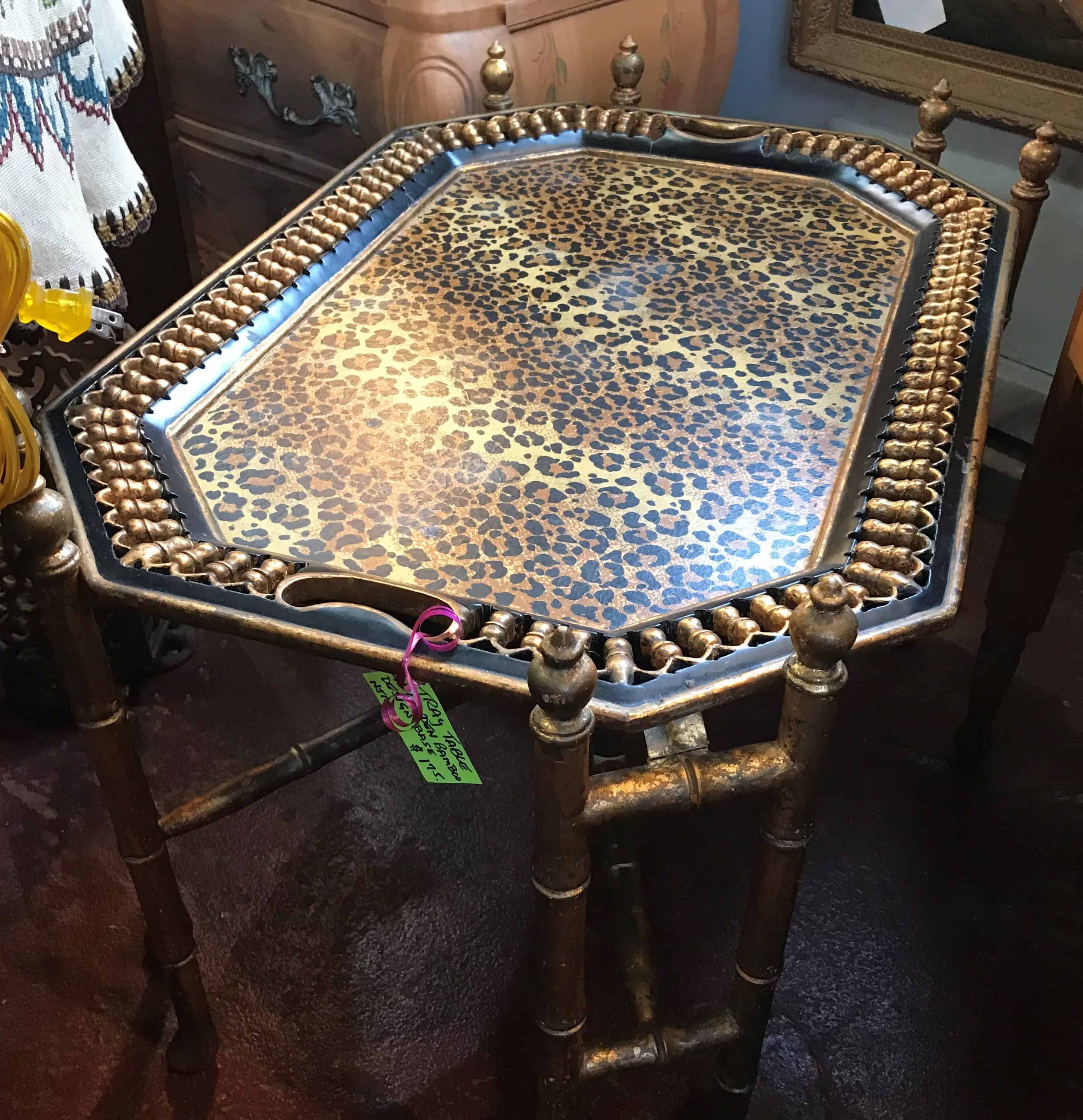 If there's one single thing that reflects my personal style, it's leopard. If I weren't living with a man, I wouldn't have even though twice about buying this piece. I can't even talk about how physically challenging it was to leave behind.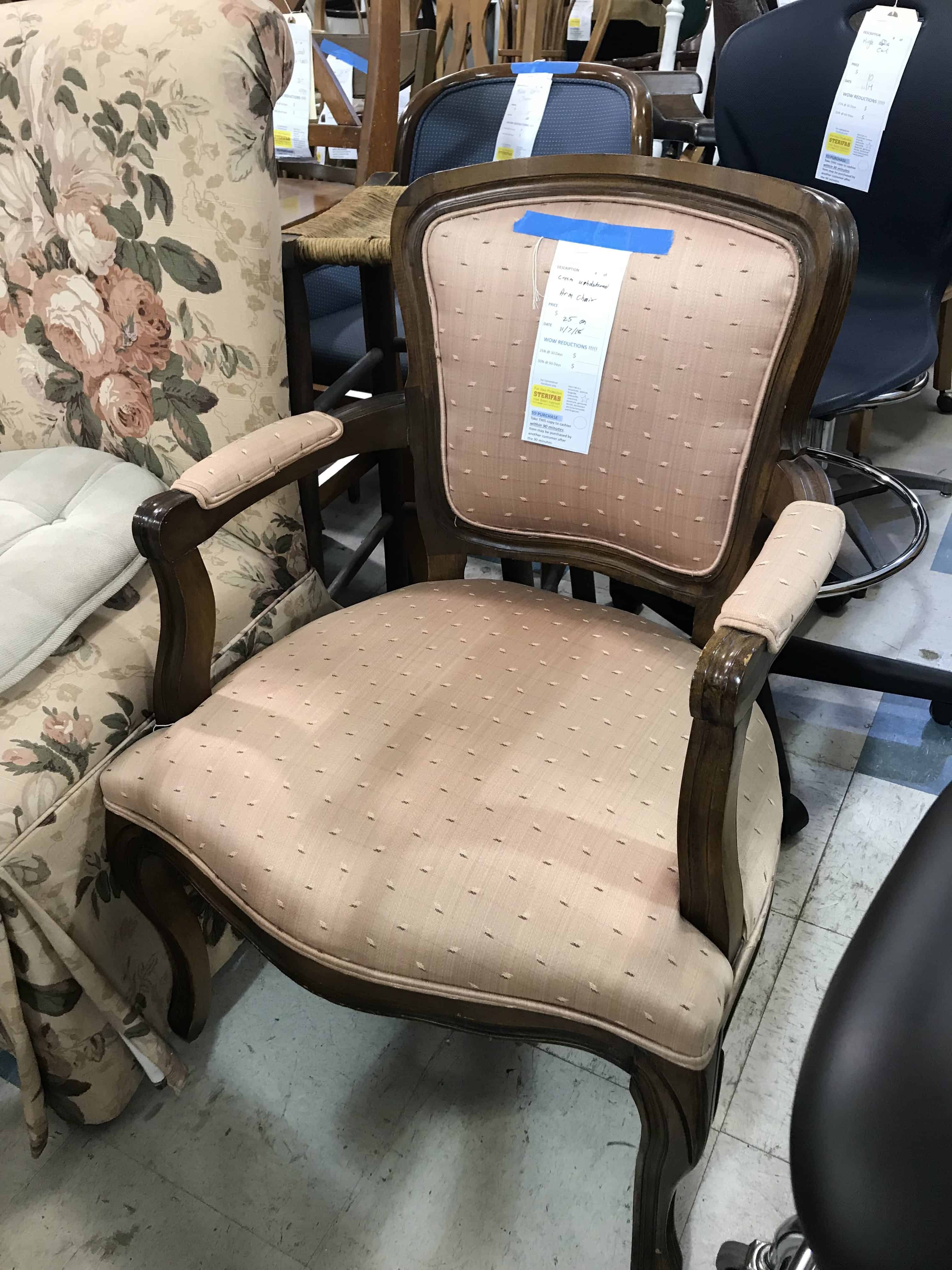 I considered painting the legs gold and re-upholstering but, one chair at a time.
/// You can be creative 
When thrifting, you can either buy something old and make it new, (i.e. painting a credenza) or leave it in its existing state. I think some of the best thrift finds are items that look just as good now as they did years ago, like antique brass fixtures and vintage French style tables.
But it's what you do with those finds that makes your home yours.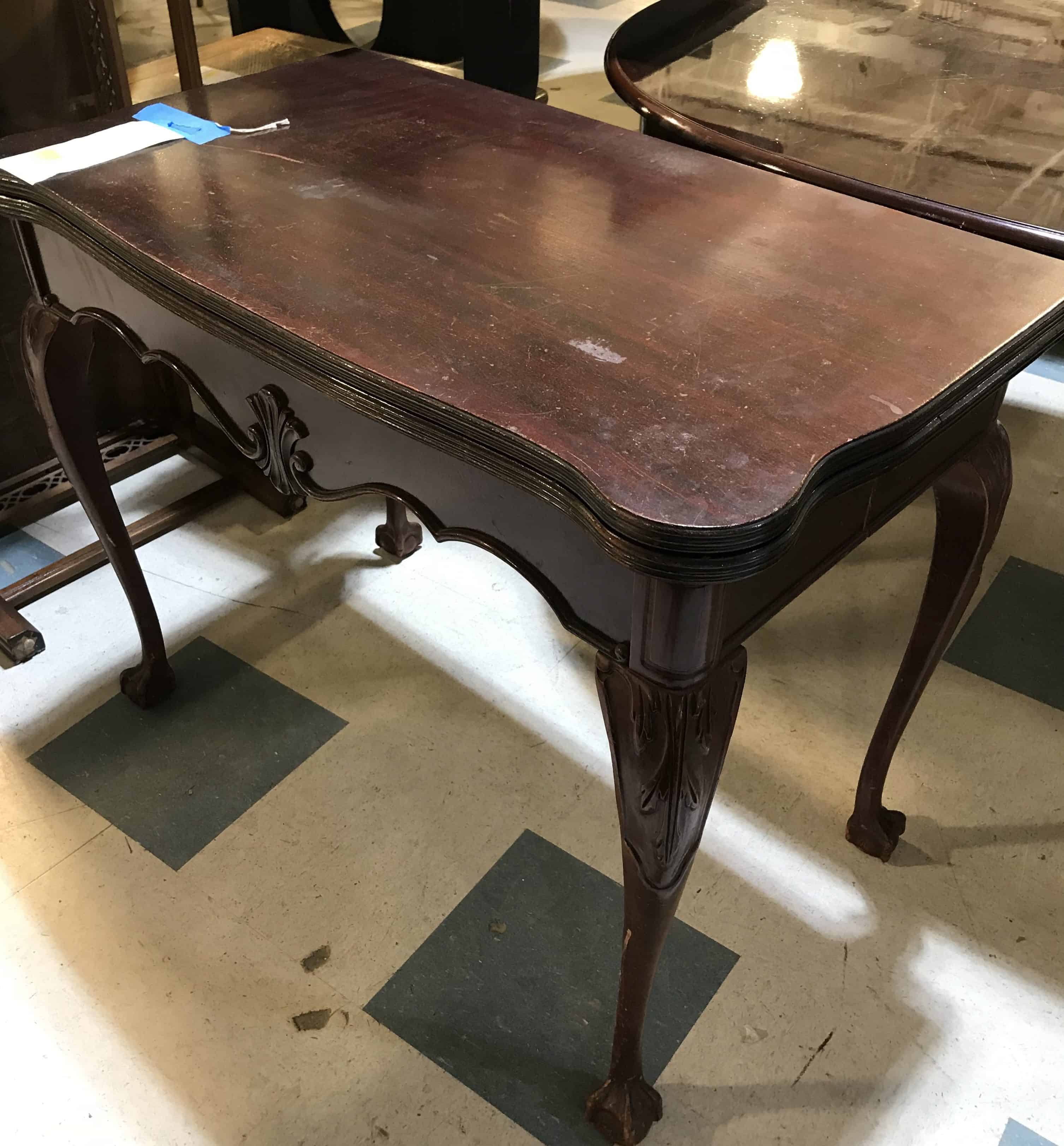 I fell in love with this table and considered painting it, but don't quite have a place in our home to put it. So I left it behind. Part of thrifting is knowing when to leave something and when you know it will absolutely fit perfectly into your home.
/// It's exciting
A good thrift store find is few and far between, but that makes the thrill of the chase all the more exciting. You never really know what you're going to find and when you find something you love, it's like the universe conspired to bring you to that item at that exact moment. Like it was meant to be in your home (or at least that's what I tell myself).
On the contrary, rarely do you go out looking for something at a thrift store and actually find it. That was not the case with these beautiful french provincial nesting tables with gold edges and an elegantly etched pattern that I was actually on the hunt for and stumbled upon at a local antique store. They were only $65.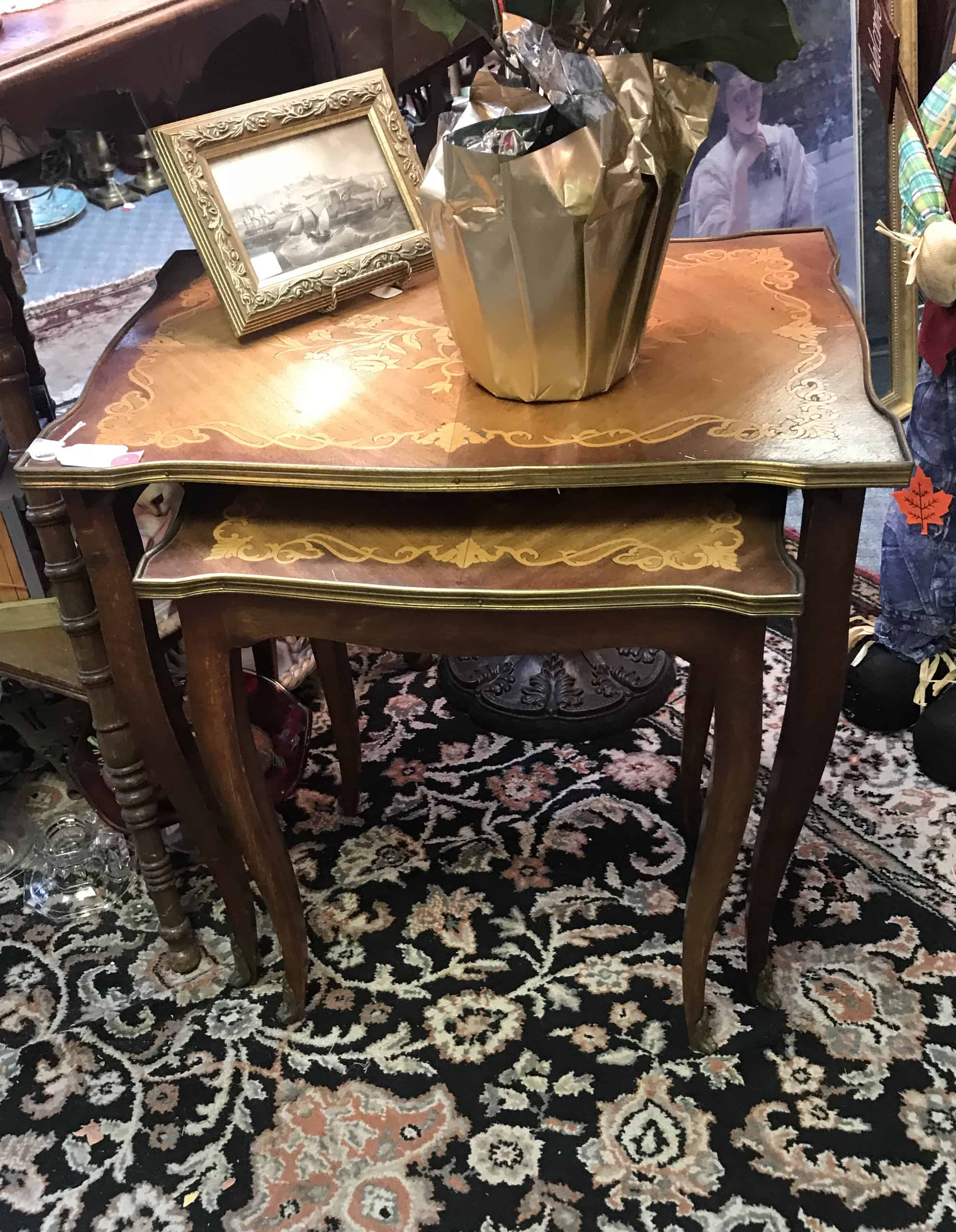 Thrifting sounds amazing. Now, how and where do I thrift?
Here are a few places to start:
+ Head to the Google machine and search "antique," "thrift stores" and "consignment shops" in your area. I guarantee you'll stumble upon a few in your area that you didn't even know existed
+ Ebay
+ Chairish
+ Estate Sales in your area or EBTH
I hope this inspired you to visit your nearest thrift store or even just browse Facebook marketplace to see what beautiful items you can find in your area. Have you ever thrifted and if so, what are your thoughts on thrifting?
xo
Alisa