Hindsight is 20/20, but there are so many things that Angelo and I wish we knew when we bought our house.
Like, telling our realtor "we would love a house by the woods and a large yard!" without knowing a damn thing about how expensive trees and landscaping in general can be. 
MF TREES. 
And not taking into consideration the fact that the woods brings creepy crawlers that you cannot think up in your wildest nightmares. I just couldn't help but think about how gorgeous it would look in the fall and all the PSL's I'd be sipping on our deck with my plush slippers and oversized flannel on.
We now have a house with over 11 huge trees surrounding our property, an in-ground pool (didn't necessarily want it, but we'll get to that later), and a large backyard that flows into miles of woods…along with all of the maintenance and problems that come with it. But we are grateful for the home we have and do love a lot of things about it. 
Whether you're planning on buying a home in the near future or 10 years from now, there are a ton of things to take into consideration when making such a large investment. Today I'm sharing the lessons that Angelo and I learned during the process of buying our first home as well as lessons I've learned from other people.
1 // DURING THE INSPECTION…
Some people can often be blind to glaring problems because they just *absolutely love* a house. Bring in a family member or friend to inspect the home with you – bring anyone who is not as invested in the house as you are. They may look at things with a different perspective and let you know if they see anything wrong with the place from an outsider's view. 
2 // Stalk the home + neighborhood
Something I asked Angelo to do while we were in the process of buying our home was drive by throughout different times of the day. A little serial killer-y, I know, but I told him I wanted to get a feel of the neighborhood and how much "activity" was happening around the house.
You may not be able to see every little thing until you move in, but you never know. Maybe you'll drive by your future home and find out your future neighbor likes to enjoy a few Bud Lights on the lawn without a shirt on while hollering at kids playing in the street. I mean, your discretion on whether that's a deal-breaker or not…
3 // How much landscaping is required?
We have a large front and back yard which means Angelo spends a lot of hours mowing the lawn, pulling weeds, trimming bushes…and don't even get me started on the hours we spend during the fall raking the leaves.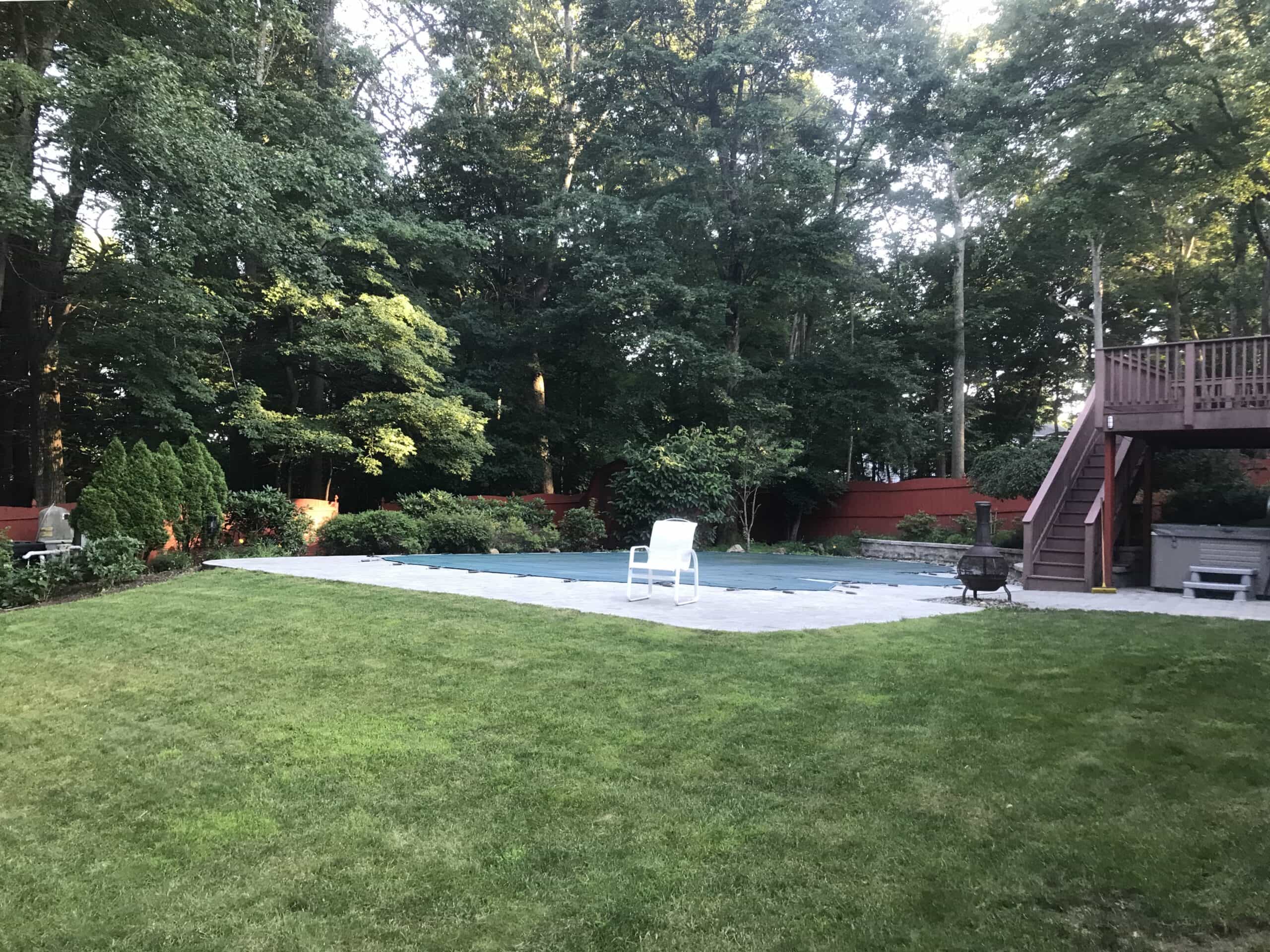 Consider how big the front and back yard is. How many trees are there? Will you have to rake and bag your leaves in the fall (not sure if that's just a NJ thing)? Is it overflowing with weeds? Because weeds are immortal, and the second you pick them they come right back to mock you 🙂 Landscaping can be expensive to hire out and very time consuming to manage yourself, especially with a big yard. 
4 // If you're LOOKING TO BUY a house with a pool…
This is a niche topic but one that I need to mention if you're considering buying a house with a pool and have never had to take care of a pool before. 
We bought a house with an in-ground pool. We didn't necessarily want it, but at the time the house was a good price and the pool looked reallllly nice/was practically new. 
I know some people would be happy to have a pool, but it's exhausting to take care of and expensive to maintain. So, on top of the hours that Angelo spends maintaining the lawn, he spends the rest of his time taking care of a pool that we don't even swim in.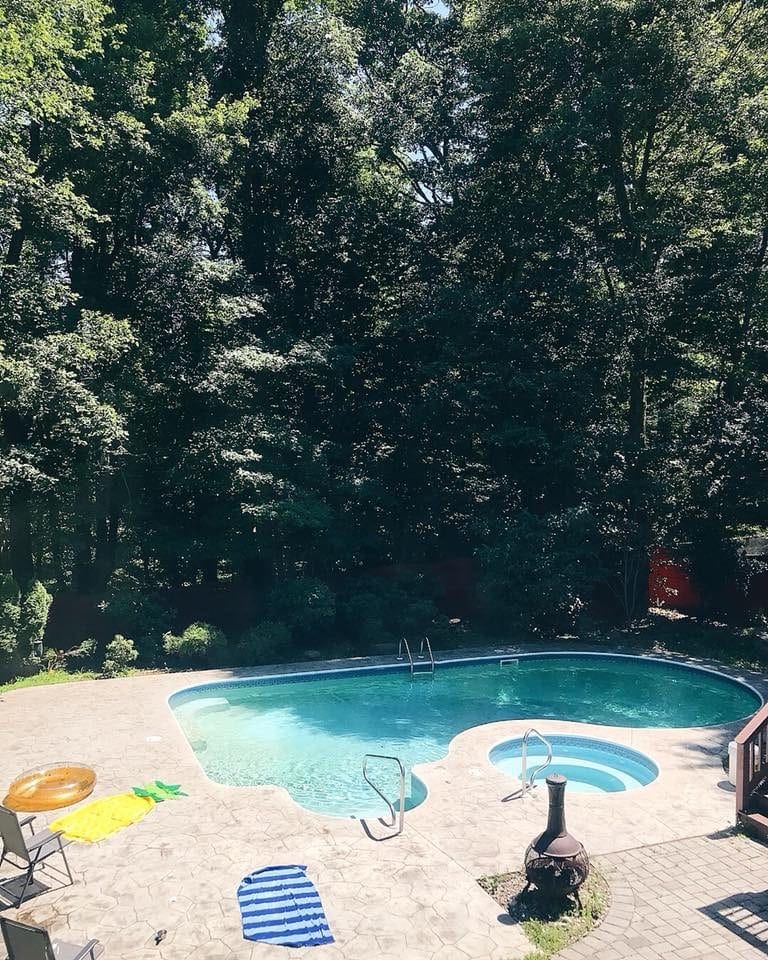 That's right – this past summer we opened the pool in May, closed it in September, and went swimming a whopping total of 0 times. 
Why? 
Because the pool is surrounded by trees, which means no sunlight hits it, and therefore it's always freezing. We do have a heater, but when we do turn it on to heat up the pool it takes a half a day for the temp to change just a few degrees and our gas bill goes through the roof. Just to run the heater for a few hours. If you're a pool person, more power to you, but our next house will definitely not have a pool.
5 // HOW MUCH SUNLIGHT DOES THE HOME GET?
This point is important for a few reasons. It wasn't until we lived in our home that we realized our house gets very little sunlight, which is slightly depressing. I like to reference our home being as dark as a Romanian bat cave. 
Not only does a lack of natural sunlight affect your mood, but this could affect how much your electric and gas bills are during the hot and cold months. Because our house gets no sunlight, it's relatively cooler during the summer months. Which I love. So, there's the silver lining. 
6 //  YOU CAN'T CHANGE THE LOCATION OF THE HOME
Remember that you can change a lot about the inside of the house, but you can't change where the house is located. Don't get hung up because one of the bathrooms is outdated –  that can easily be fixed. As long as you are happy with the size and general layout of the place and WHERE it's located, you're golden.
Here are a few things that we considered when buying our home:
Good school system
Easy access to a supermarket/other places we frequent
Proximity to family members
Low crime rate
Distance to nearby highways 
7 //  You also can't change the layout of the home
…for the most part. Yeah, you can knock down walls, but I can't turn my split entry into a grand entry. 
What's more important to you – the square footage of the home or the layout?
8//  DON'T RUSH TO BUY FURNITURE
My advice is to be patient when furnishing your home, especially when buying secondhand/from Facebook Marketplace. The right pieces will come at the right time and slowly but surely everything will come together. Not sure how to shop for furniture on Facebook Marketplace? Maybe this post will help. 
9 //  OWNING A HOUSE COSTS A LOT OF MONEY. BUT…
Without getting too much into the financial aspect of owning a house, I think it's important to know that owning a house can be very costly, and you never know when you'll need to dish out a few thousand $ for a new water heater –  or something else that needs to be professionally fixed. Here are a few costs that some people don't consider until they have to dish out the $$:
Moving
Repairs
Utilities
Yard 
Ongoing maintenance
Renovations/cosmetic changes
BUT….broken water heaters aside…when it comes to cosmetic changes/renovations, I'm a huge advocate of DIY-ing.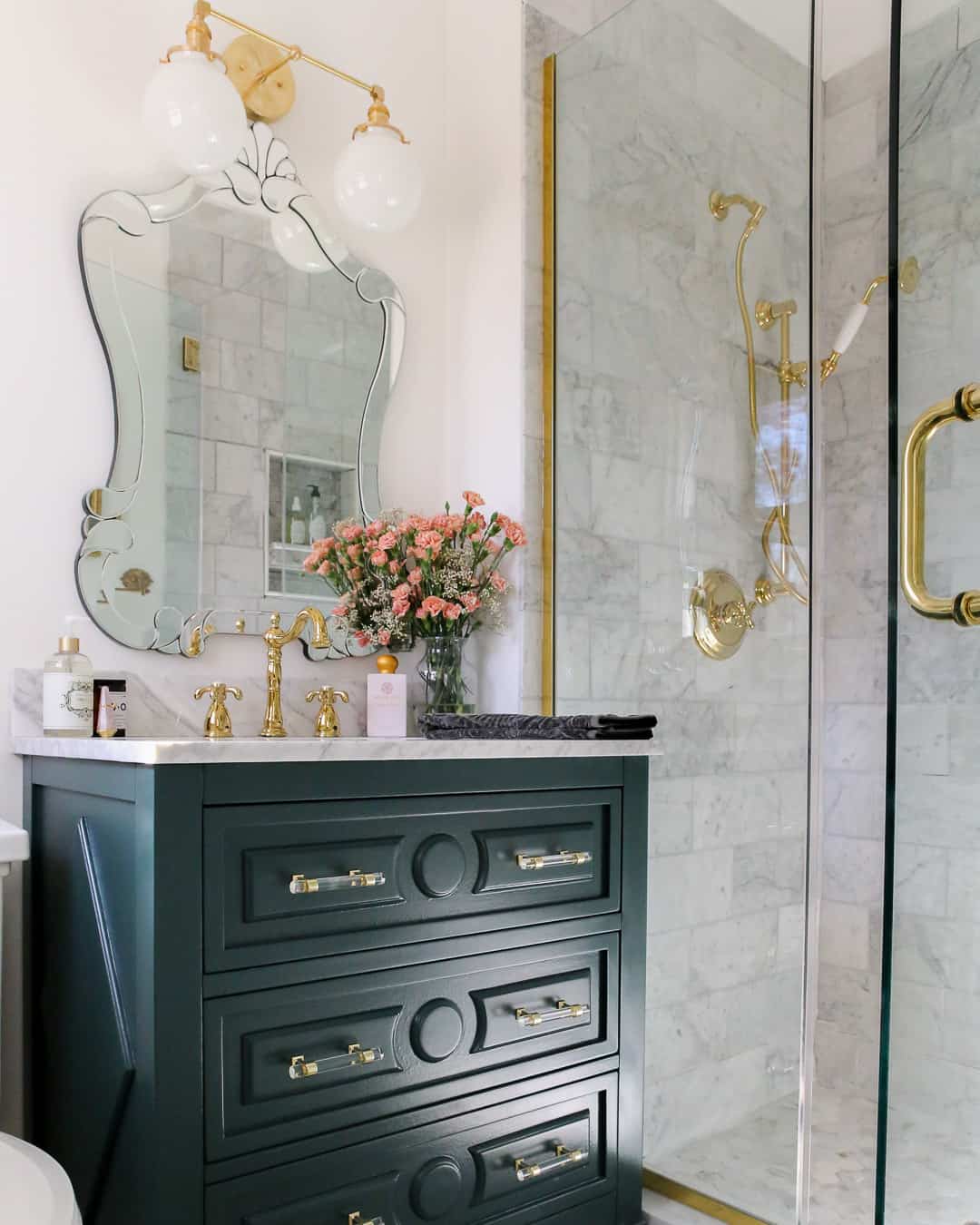 I firmly believe that if you're on a budget and have some patience, grit, and a willingness to learn, you can do most things on your own. As long as you take the time to learn and do it right the first time. If you've been following me for a while, you know I'd rather roll up my sleeves and mix some mortar to tile a bathroom before I hire a professional to do it. And in doing that, thousands of dollars have been saved.
10 // DO YOUR HOMEWORK
How long has the house been on the market relative to other homes in the neighborhood? How much did similar homes in the area recently sell for? In doing your homework you may realize that the house may be overpriced or there are things about the house that other prospective buyers may have determined to be problematic or undesirable, which will most likely impact you selling the house down the road. 
11 // Be your own advocate 
Unfortunately, not everyone has your best interest at heart. Do your homework and trust your gut. If something feels off, it probably is. The right home will come along at the right time and everything will work out. 
What are some things you wish you knew before buying a home? This list can go on and on, so I'd love to hear about your thoughts and experiences!
Have a great week, friends!
xo
Alisa