I always assumed that I'd never have the pleasure of displaying gorgeous window treatments in our home after realizing how much they can cost. But once I purchased my first set of custom floral embroidered pinch pleat drapes from Facebook Marketplace last year (4 panels for $200, but likely cost way more than that originally), I realized that was not the case, and the term custom drapes was soon added to my list of things to always be on the lookout for when secondhand hunting.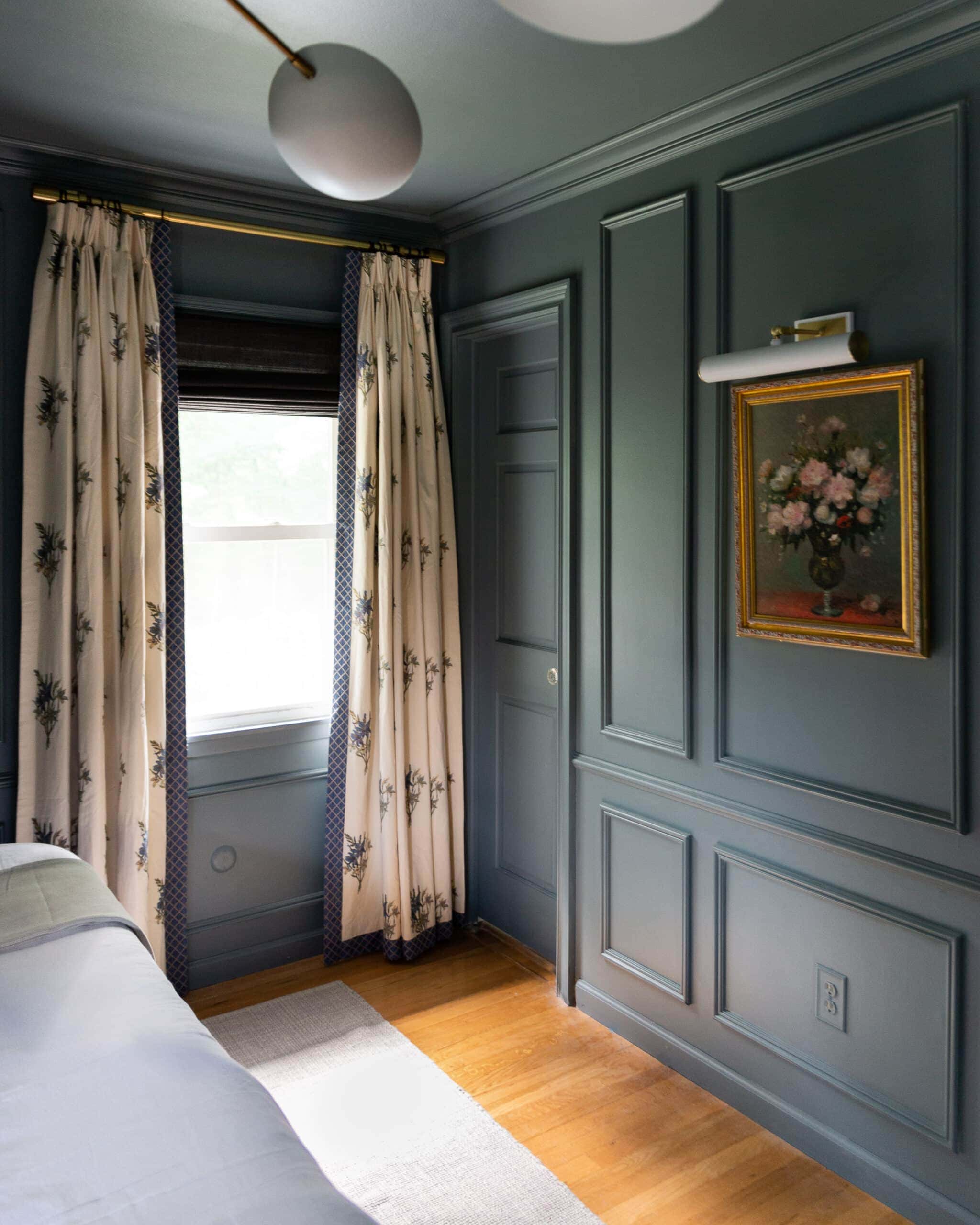 Not many months later, I stumbled upon these Lee Jofa Althea drapes that I haven't physically been able to STFU about since I scooped them up from some guy's mansion in CT last summer. You can read more about that story here.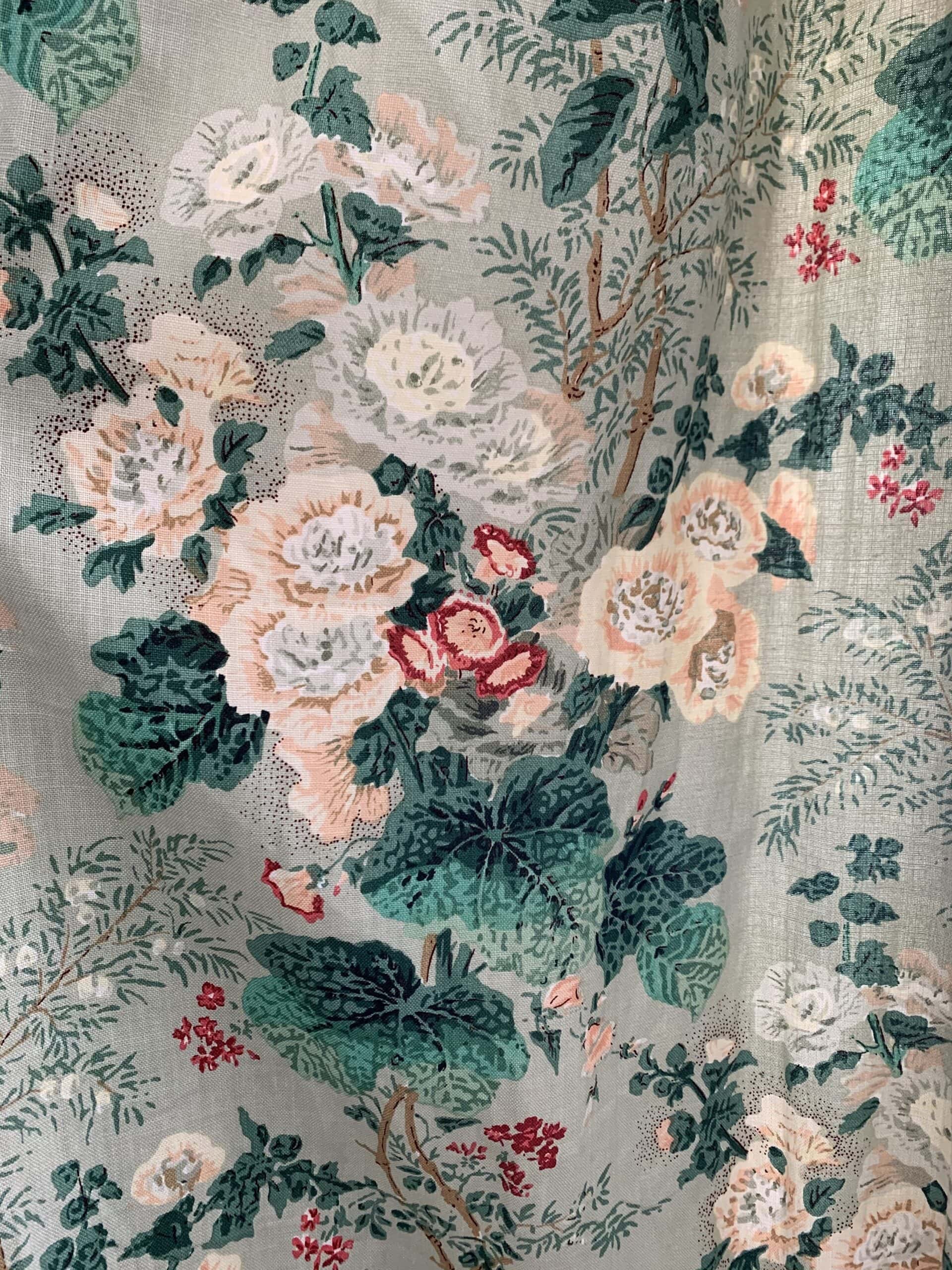 Like the premise of all my secondhand-related posts – I was put on this earth to tell you that you can get quality drapery on a budget. 
A few secondhand window treatment tips:
There are a lot of window treatments on Facebook Marketplace (drapes, roman shades, etc), but if you can't find anything there, eBay is abundant with secondhand window treatments. Don't underestimate what you can find there.

eBay tip – turn on notifications for all the things you're looking for (i.e. gingham pinch pleat drapes).

Some of the keywords I use to search eBay and MP:

Custom drapes
Pinch pleat 
Custom window treatments
Designer curtains
Custom pinch pleat 

If you find something on FB MP that's out of your radius, it can't hurt to ask if the seller is willing to ship
Because window treatments are rather tricky to find size-wise, it may take some time to find what you're looking for, but of course, that's the thrill of the thrift (remember the money or time conversation)?
It's better to find drapes that are too long than too short because you could always get them hemmed!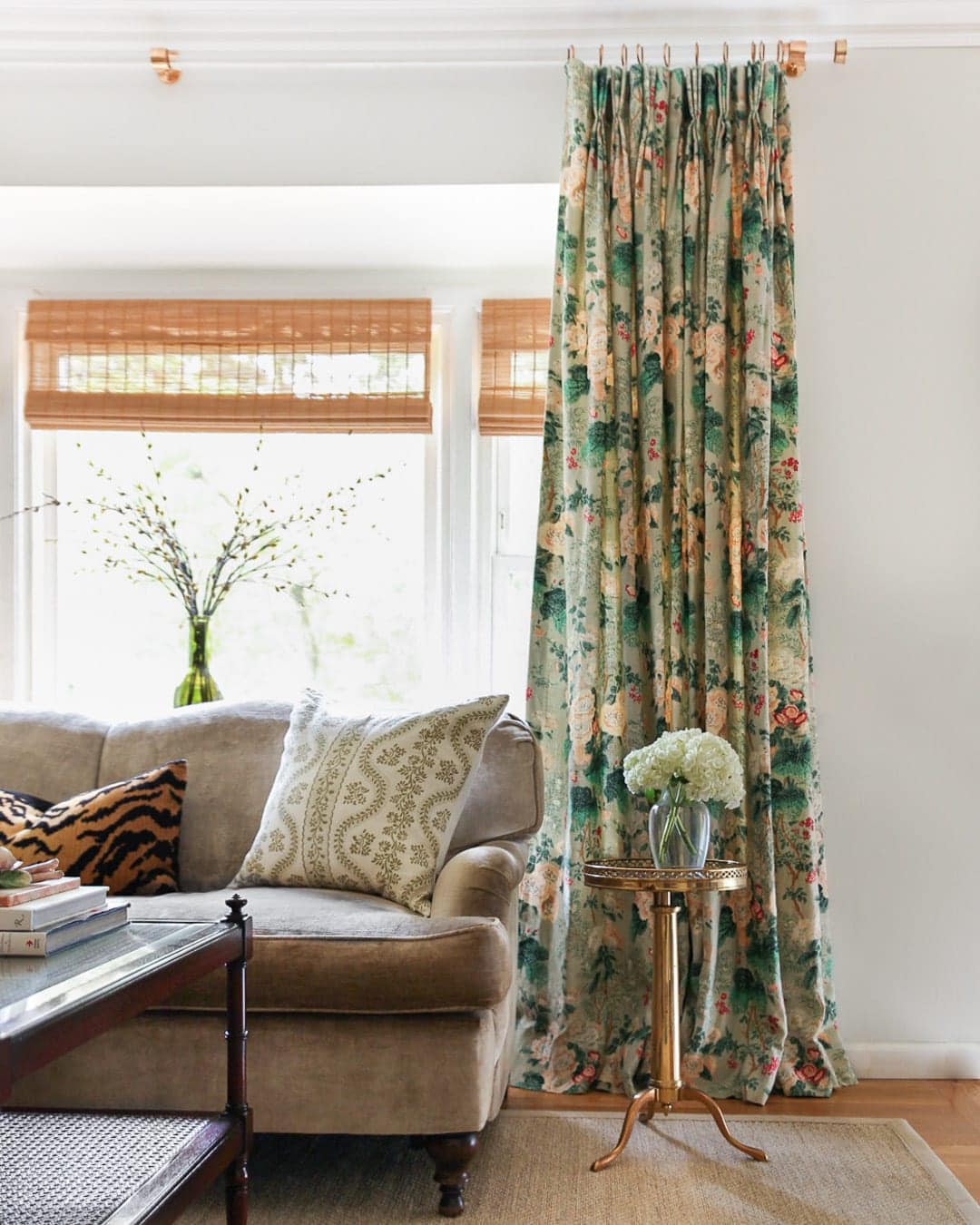 Of course, you can always go the custom route. It's what I'd recommend if you have the budget because it will be tailored exactly to your room/windows. I personally enjoy working with my local Calico. They come to our house and measure and then again to install everything, so there's no worrying about messing up (or blindly drilling rod hardware into a wall and realizing it's not level, as I do on occasion). I love our custom window/shower curtain that Calico made for our main bathroom.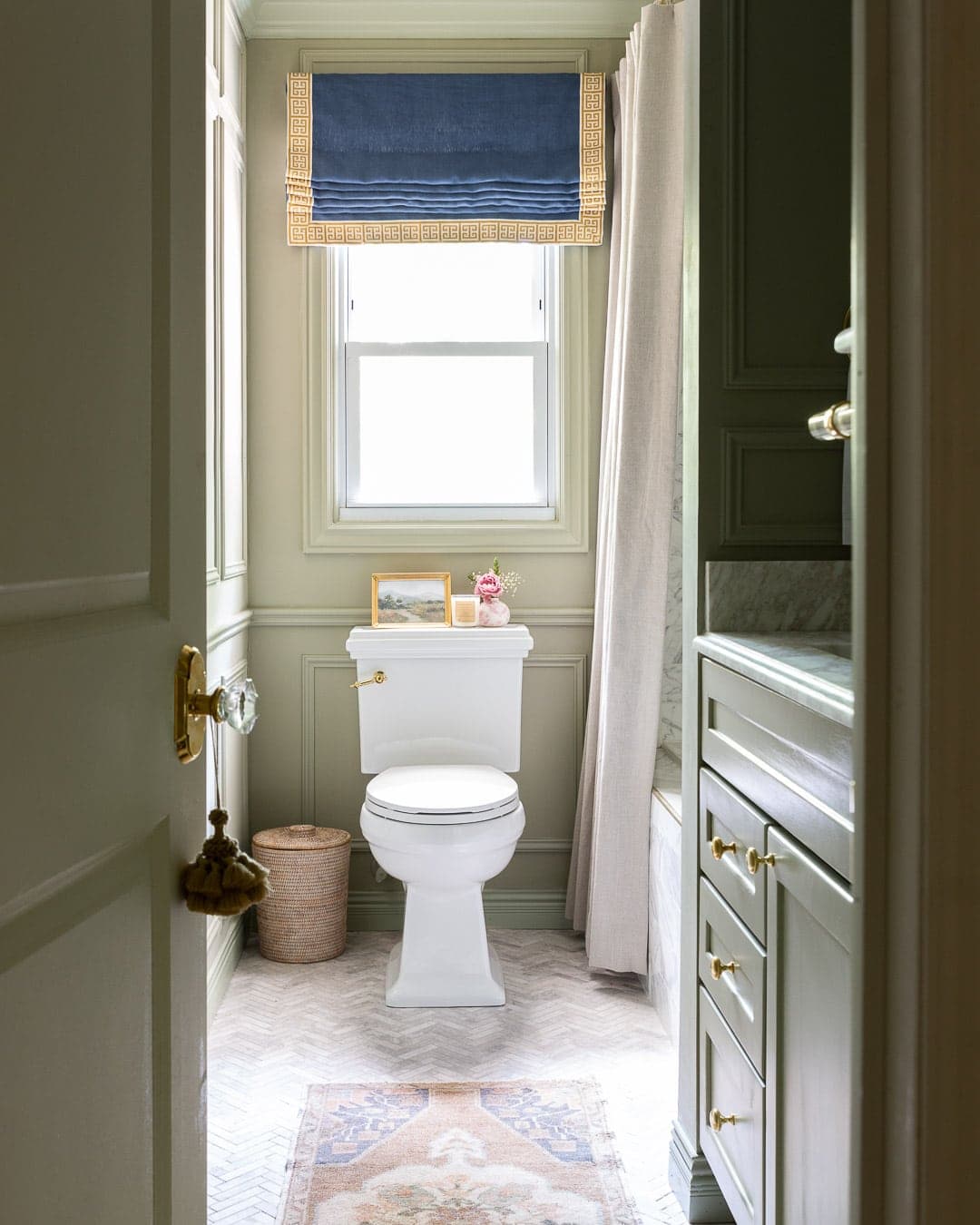 I've chatted with others who have said the same thing – Calico's quality & customer service is exceptional (you can also order from them online if you don't have a local shop).
Another option for the custom route is Etsy. You can reach out to shops for quotes and providing your own fabric may help with pricing too.
Finally – look into purchasing custom drapes through a local small business. You can search for local professionals at www.wcaa.org. It's a trade association for small business window professionals. 
I also want to mention that your curtain rod makes all the difference. I personally gravitate towards a thick lucite rod with brass hardware (DIY here).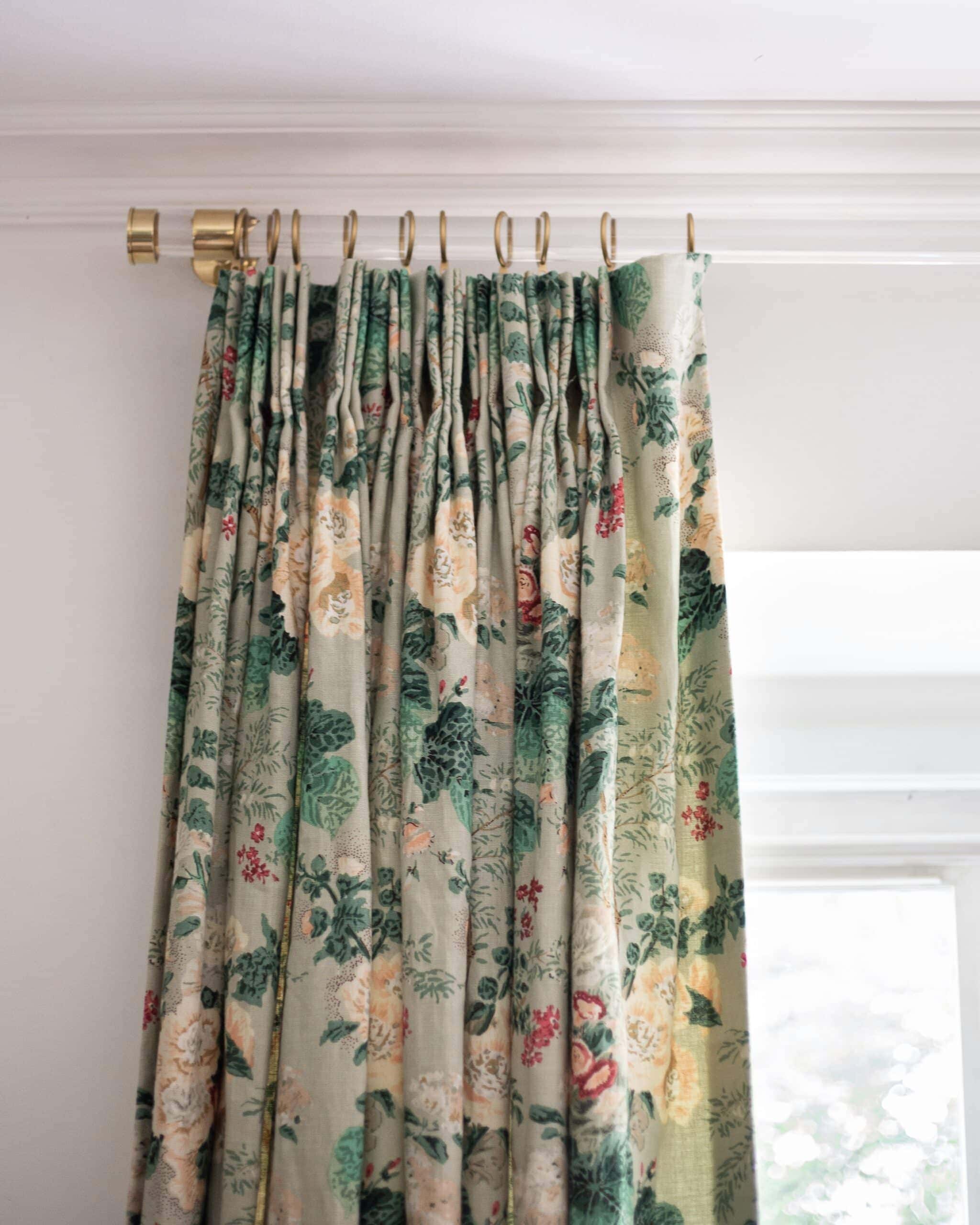 And of course, a mini roundup of secondhand and new drapes: