Contrary to the apparent stage 5 obsession I have with
Facebook Marketplace
, it's not the
only
site I browse for secondhand furniture and decor. In fact, I'm often searching a few other places (both virtual and physical) depending on what I'm looking for, and have grown to appreciate some more than others.
To clarify, Facebook is still my main chick. All of these other places are my side chicks. 
If you're not into Facebook Marketplace for whatever reason, or just want to expand your shopping options, here are 12 viable places to browse for secondhand furniture and decor. 
eBay is one of my first go-to's after Facebook Marketplace. It's where I've successfully found
antique art
,
rugs
, vintage
decor
and believe it or not – furniture.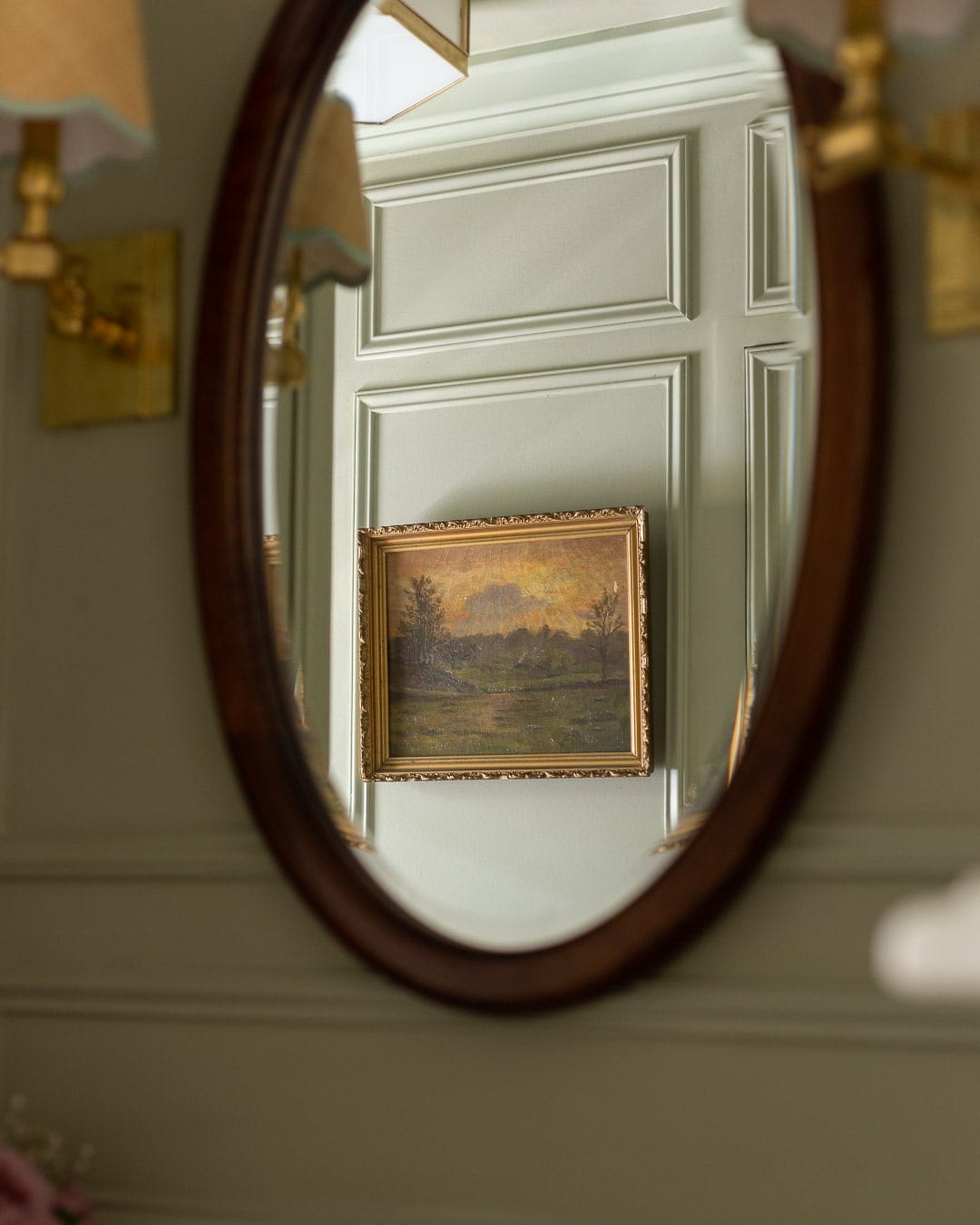 This antique landscape from eBay fits perfectly in our MAIN BATHROOM. 
If whatever you're searching for comes up with thousands of results, use the settings to refine. For example, if I search for a vintage Oushak rug and eBay shows maybe ~5,000 results, you can refine search by rug size, location, price, condition, etc. to weed out what you're not looking for. I also always choose the "Buy it Now" button vs. waiting for the item to be auctioned. Even better if an item says "Best Offer." 
Although I've had some success with Craigslist, I'm not a big fan, really because it's a pain in the ass to use and the user experience/interface is archaic. There's no algorithm, either. Like, get it together CRAIG, it's 2021. 
However, I think Craigslist is a popular place for people to sell their stuff, especially those who don't use FB MP. I've found some real gems there when I search within 60-80 miles of my zip code and only after using 1,482,395 different search terms to find what I'm looking for.
Even though Craigslist is dated and is unfortunately known for The Craigslist Killer finding his victims through the site, it's still an actively used place for buying and selling secondhand furniture. Just bring a friend with you when picking something up. 
.03 | OFFERUP
OfferUp
, which is sort of Craigslists' competitor, offers a mobile & user-friendly, interface, something sir Craig does not. But it doesn't seem like a lot of people are actively using it, at least not around here. 
I have the OfferUp app and will occasionally browse, but ultimately I don't see any gems worth messaging over. It can't hurt to download the app and give it a shot!
Being able to shop on 1st Dibs seems to be a luxury, because I have yet to find anything worth buying that's under $2,000. It's probably the priciest place to shop and is rather designer & dealer-focused, but has some of the most beautiful, higher-end items I've ever seen.
Think of the stuff you'll find on 1st dibs like the fine jewelry department of Bloomingdales. Everything is beautiful and screams LUXURY, but with luxury comes a hefty price tag. I'd rather take my chances with finding something on Facebook Marketplace or at auction for cheaper.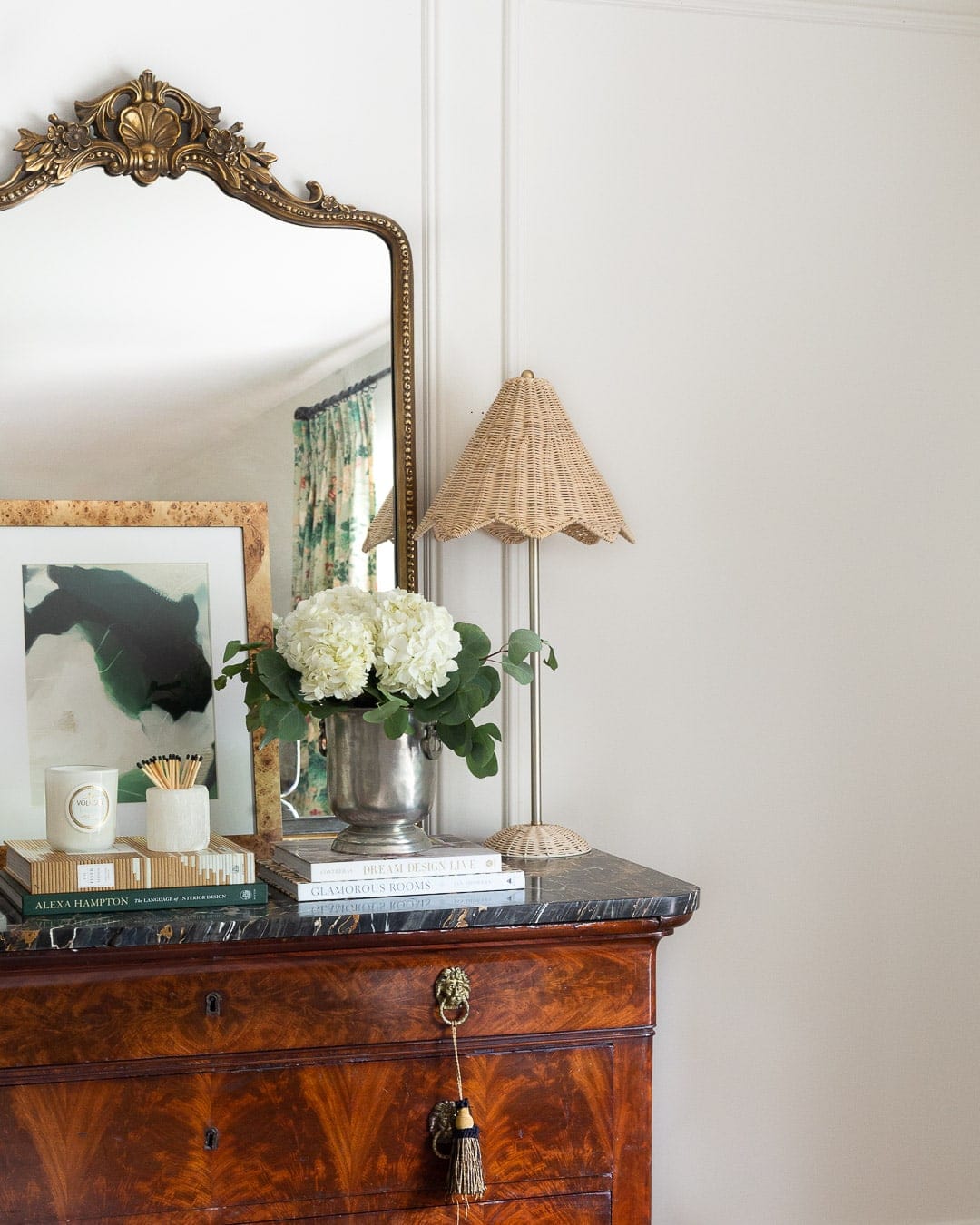 .05 | AUCTION
I am not educated enough on auctions to give you advice on how to shop for items at an auction. I can tell you that I browse
liveauctioneers
on a regular basis and have placed bids on a few items and even received quotes for shipping items I was eyeing from across the country, but have yet to win anything. 
You almost always have to pay a buyer's premium, depending on the auction house. So if I won something at auction for $100 and there's a 25% buyer premium, I'd have to pay $125. And, if I won something at auction in say, Illinois, I'd have to pay for shipping and would have to get a quote before the auction via uShip or a shipper that the auction house recommends. Otherwise, I'd browse local auctions. Auctions can get pricey but if you are looking for something specific and know what you're doing, you can score some real gems. 
Since my auction knowledge is limited, check out my friend Molly from
notallbeige
– she knows a thing or two about actions and is super sweet. And
this post
from Natasha Habermann is also really helpful if you're new to auctions.
.06 | RESTORES/THRIFT STORES
Before my Facebook marketplace obsession, I would browse my local ReStore every Tuesday after work. I'd walk in, take a lap, and leave. I rarely purchased anything, but it was a learning experience for me, where I could train my eye and understand the difference between good quality, meh quality, and poor quality.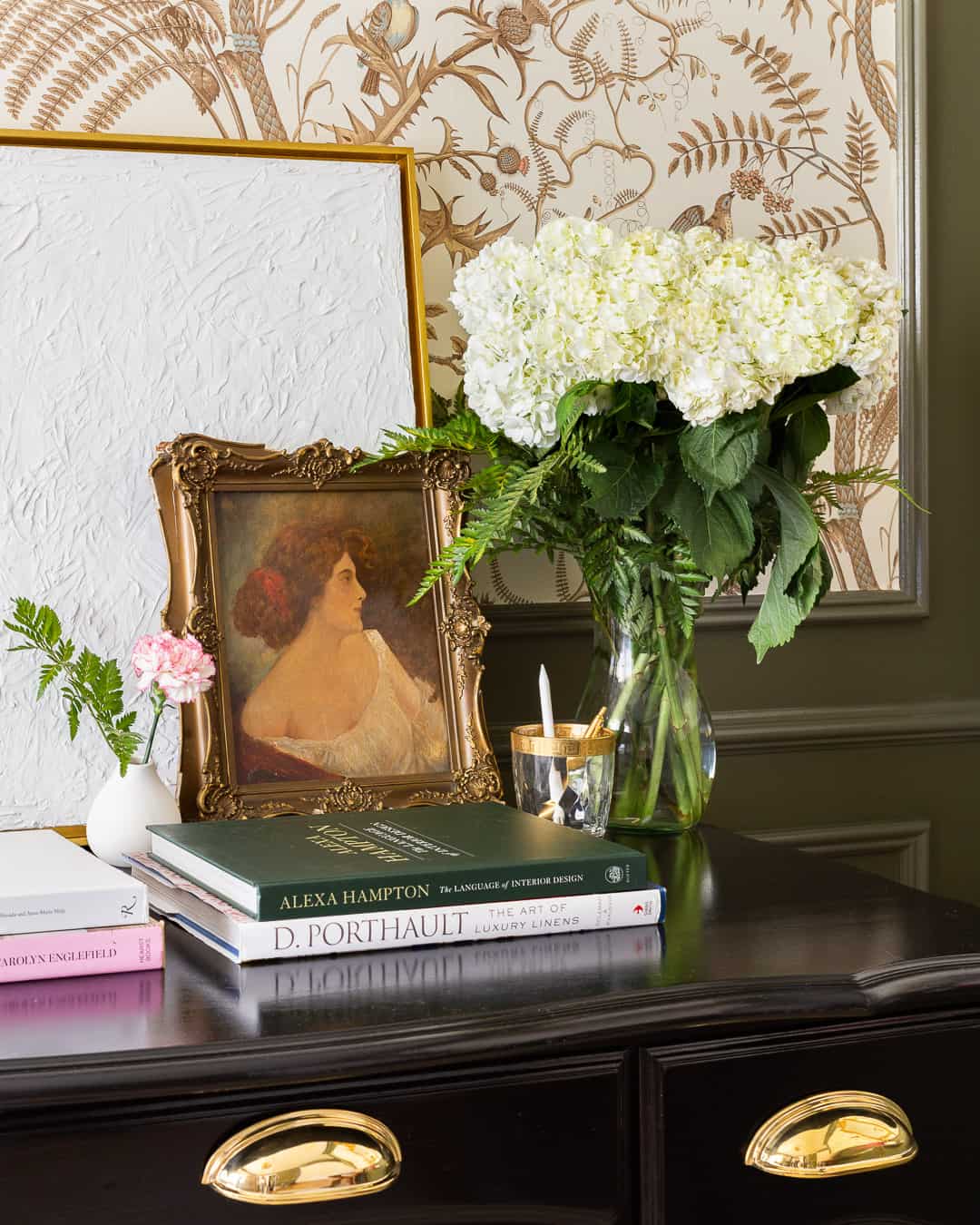 I found this pretty lady at my local ReStore for $45!
.07 | GARAGE SALES
Probably the last place I'd seek out for secondhand shopping, mostly because I rarely see anything that catches my eye. But if I'm on a walk or a drive and happen to pass one where something catches my eye…
.08 | ESTATE SALES
There is a LOT to be found at Estate sales, which I actually haven't yet participated in (it's high on my list of things to try in 2021) You can browse
estatesales.net
for local sales!
I've learned a ton of Estate Sales tips by following
Anna Weaver Interiors
on Instagram (check out her story highlights). 
I really enjoy browsing Chairish. They have a wonderfully curated selection of furniture, art, and decor. Their search preferences and user interface is almost equivalent to 1st Dibs, where you can get really specific with what you're looking for. Prices tend to be on the higher end and depending on the item, Chairish offers shipping and local pickup.
Did you know shops on Etsy sell new and vintage furniture? I feel like you can get anything on Etsy nowadays. I've noticed a lot of the shops on Etsy are also on eBay and Chairish, assuming for exposure. 
EBTH is an auction site, with every item starting at $1. From their About page:
"With every item starting at just $1, EBTH.com is a thrilling destination to find Everything Uncommon, inviting everyone to browse, bid–and discover something."
Neat.
I'm fairly new to Sotheby's, but it's a very old and established company. I couldn't believe the price of
this Biedermeier
secretary! It would probably be listed for a lot more on 1stDibs 😉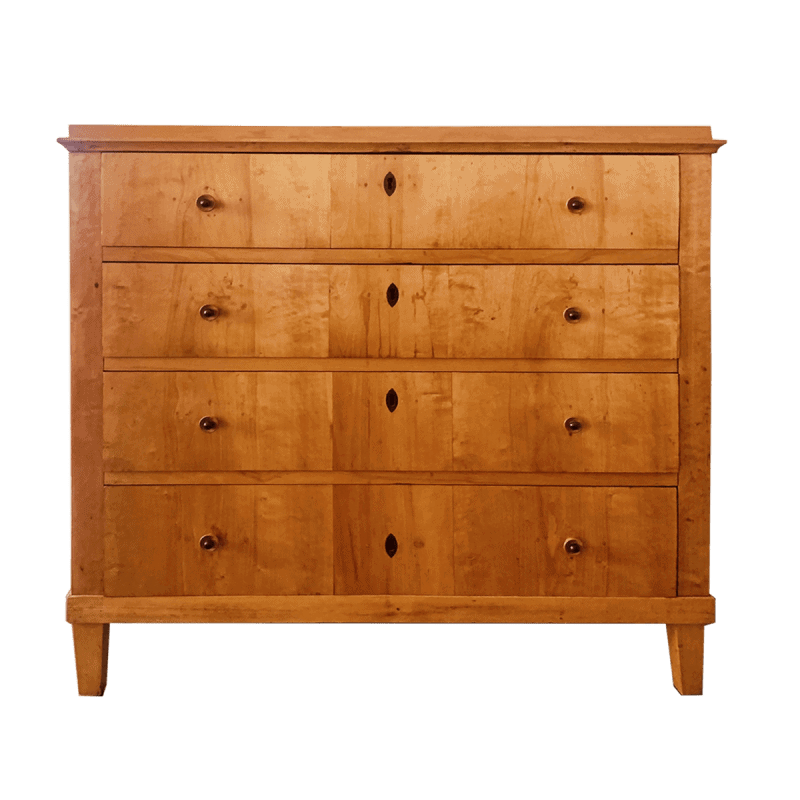 Ultimately, Facebook is still my go-to because of the algorithm, thousands of people use it which means there are thousands of new items popping up on a daily basis, and I think it's safe to say I've had some great success with it.
Have a great rest of your weekend!
xo
Alisa