As much as I long for the day that we move out of our bi-level home, I will say that we got really lucky with our backyard and I cherish it during the spring/summer/fall. 
My favorite part about it is that it's usually quiet, serene and is truly the perfect setup for entertaining! I also started a garden this year and I've found joy in nurturing it and watching it grow. 
While the furniture we have in our yard is either thrifted or gifted from family, I've never had the opportunity to create a beautiful conversation area that represents my style on our pool deck for us to hang out and relax. So when Serena & Lily reached out earlier this summer with a gift card to use as I please, I decided it was the perfect opportunity to style this corner of our yard.
I don't often gravitate towards retail furniture, but when I do, I ensure the products offered align with my own personal style, and their brand "mission" aligns with my own, which is to create spaces that feel inviting, fresh and classic.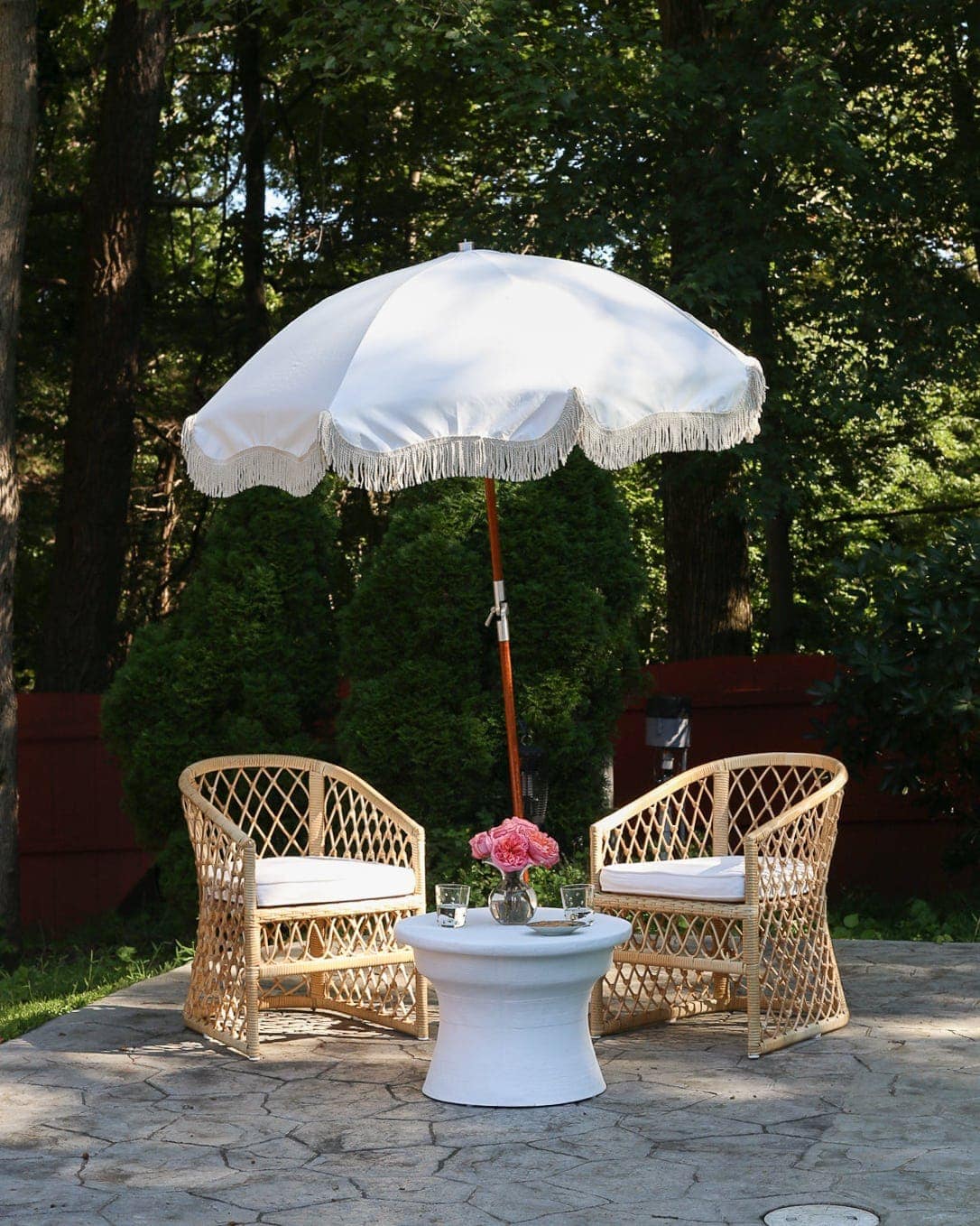 I fell hard for the fringe on this beach umbrella.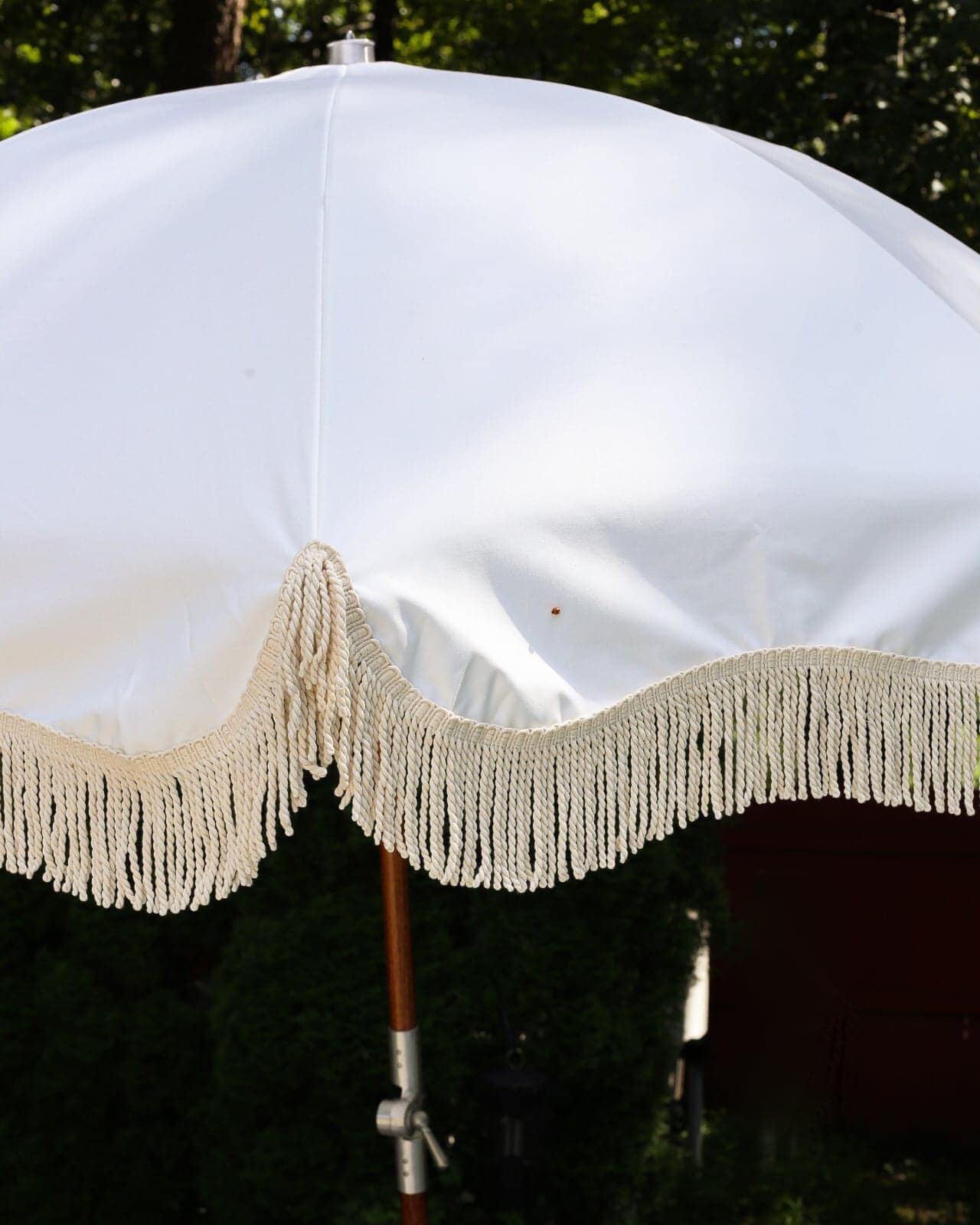 Did you spot the ladybug?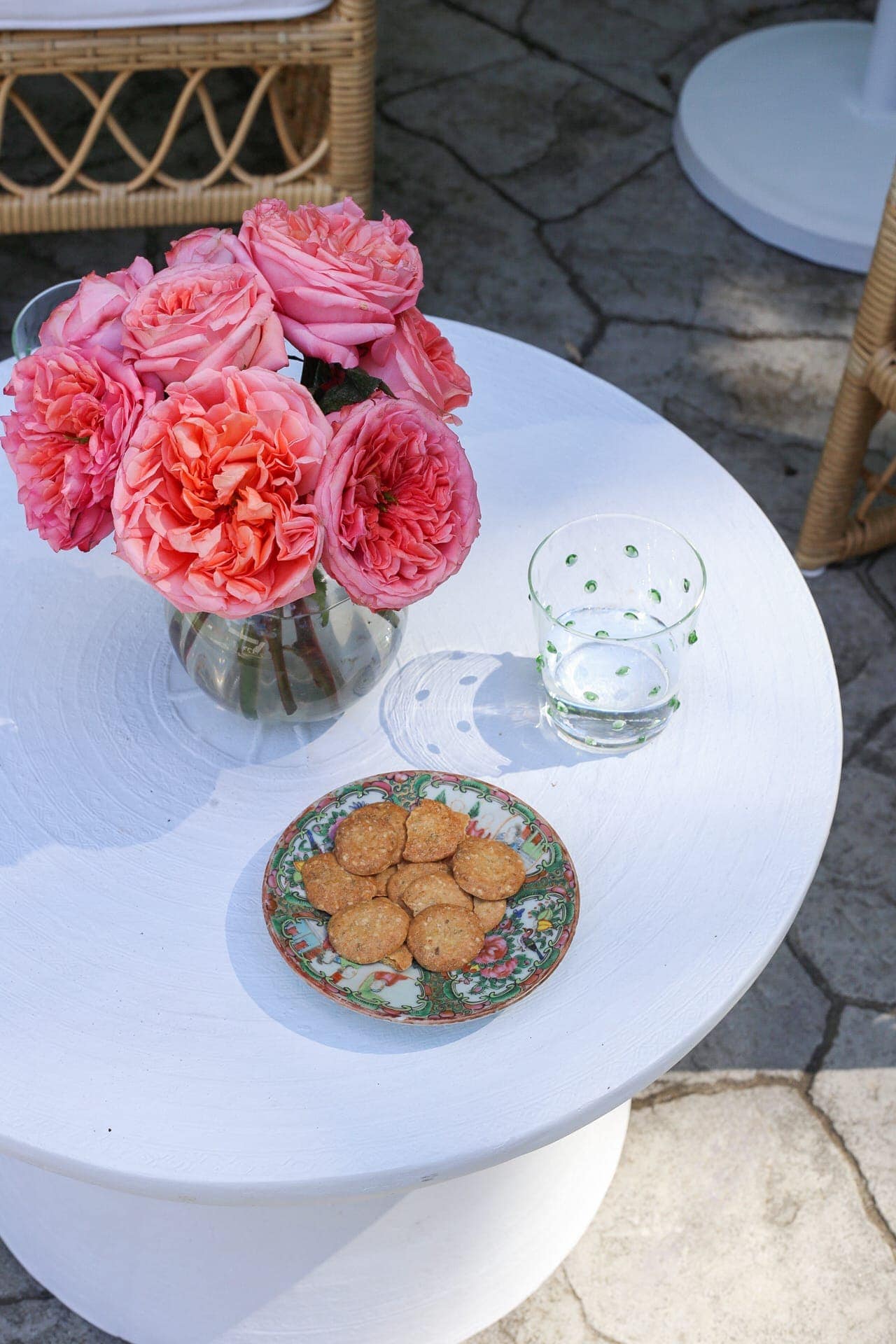 This beautiful concrete exterior cocktail table is the perfect size to fit between two of Serena & Lily's vintage-inspired wicker chairs.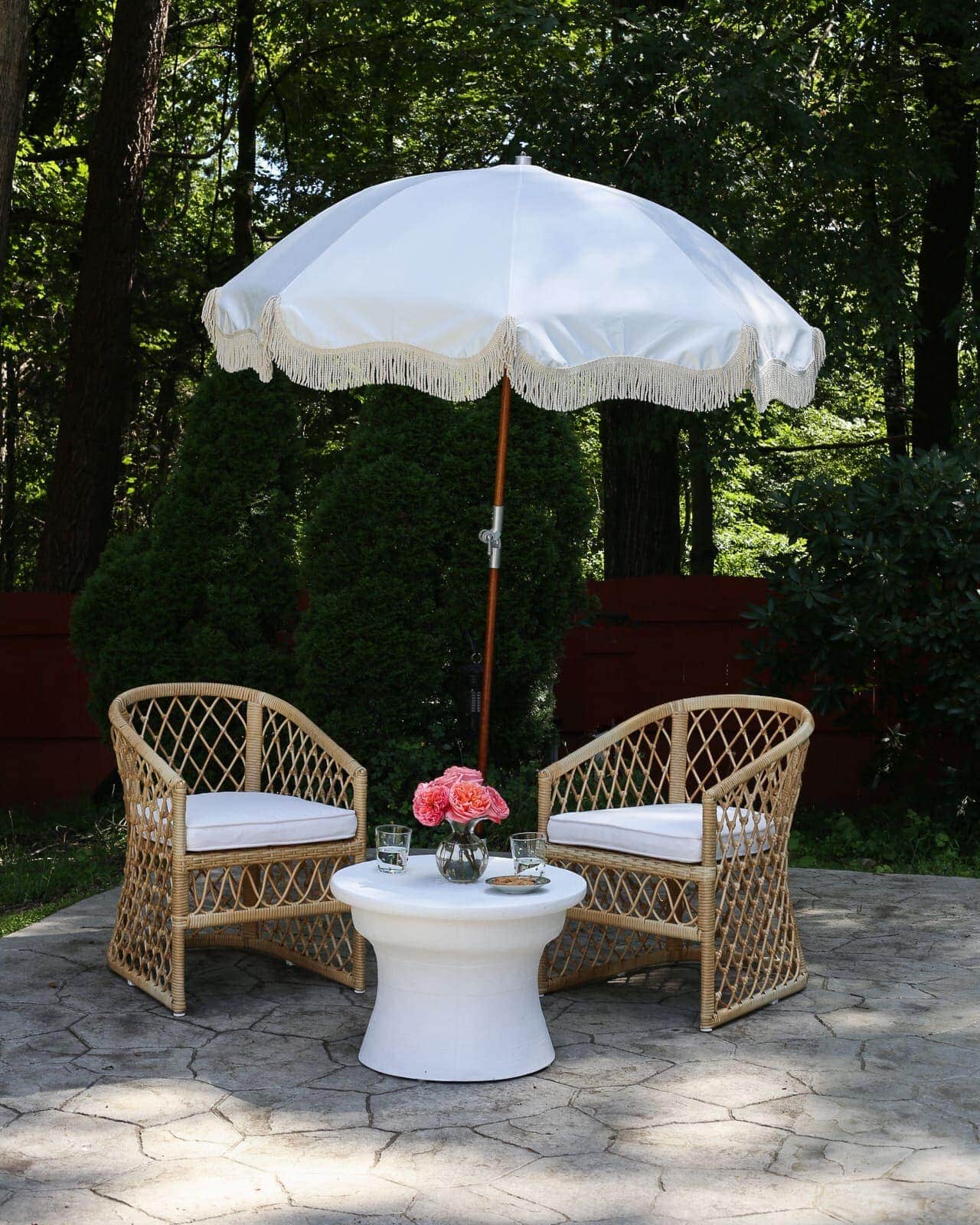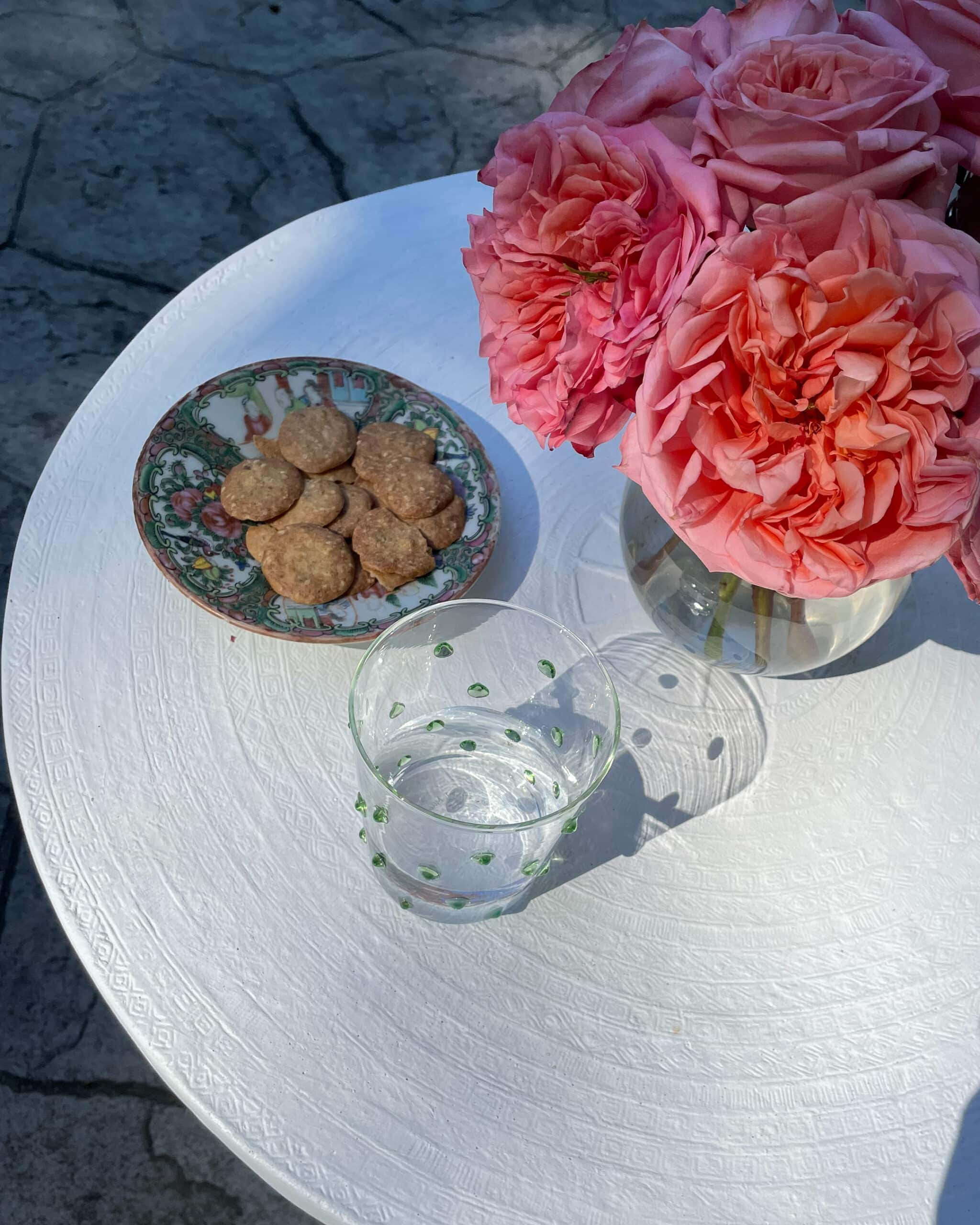 SHOP THE POST