Am I the only one always on the hunt for the best new podcast? They're like movies for your ears. I particularly love podcasts that feature crimes/drama/disturbing stories, etc. Since I listen while driving, I usually get lost in each episode and wind up on the edge of my seat, pulling into my destination and not remembering the ride. Does that happen to anyone else or…
So whenever Podcasts come up in conversation, half the time I'll hear "yeahhh I'm not really into Podcasts" and I'm like ??? how ??? You can listen to entertainment. I go back to what I mentioned above – they're like movies for your ears. Maybe they just haven't found the right podcast(s). Must be.
But when people do mention that they like Podcasts, I become probably too animated, scare them a bit, and then we have a little Podcast bonding moment.
Because I particularly love crime/drama podcasts, I'm sharing four podcasts that I would listen to again and again. I'll also include a snippet of each show so you can get a better idea of what they're all about.
On Monday mornings I walk to my car with a lil' pep in my step, excited to listen to the new Casefile episode of the week. There are over 75 episodes and each one features a brand new case (some cases involve 1-4 episodes, though). This podcast can be very disturbing and is not suitable for everyone. They include a disclaimer at the beginning of each show. Here's a snippet of one of the most recent episodes I listened to, Case 75:
"Bazil Thorne picked up the phone and listened as the reporter told him he had just won the lottery. At first, Bazil didn't believe it – but when the man on the other end read out the number of the winning ticket…"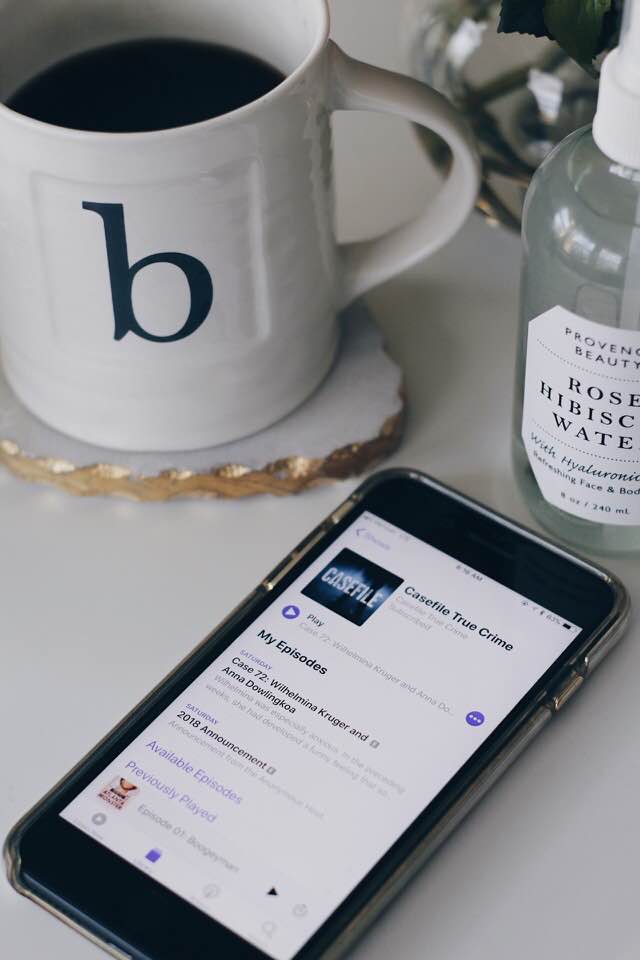 2. Dirty John:
Ohhhh MY god. I just finished listening to this a few weeks ago and I wouldn't STFU about it to Angelo. It's just a few episodes so it doesn't take that long to get through. I'm not even going to go into detail – just go and listen.
"Her date was 55, 6 feet 2, with hard-jawed good looks and a gym-sculpted frame. He looked a little weathered, and he dressed lazily — shorts and an ill-matching preppy shirt — but he might have once been an All-American quarterback on a trading card…"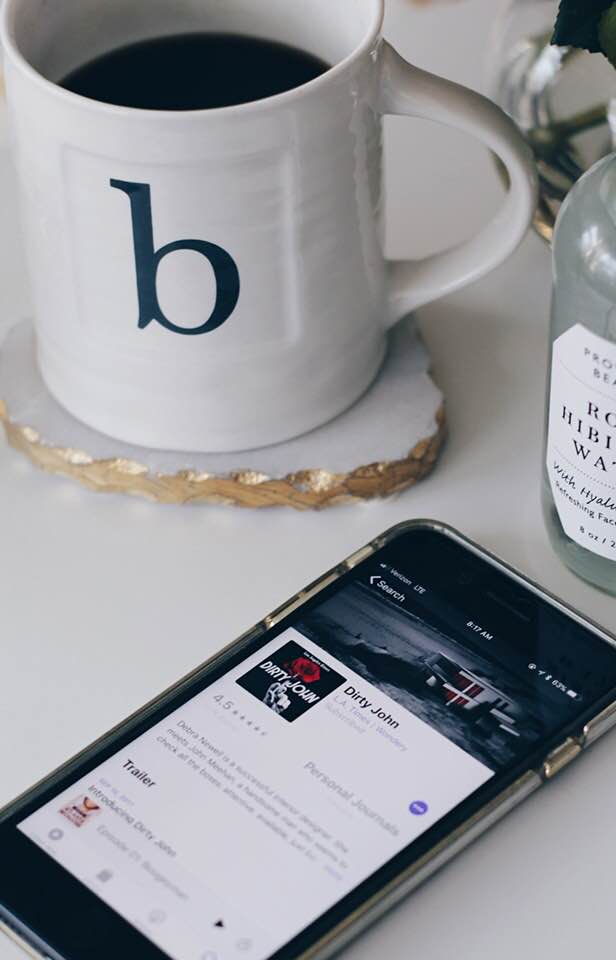 3. Sh*t town or S-Town:
This podcast starts off very slow. I know a few people who stopped listening to it after only the first 2-3 episodes. But trust me, it picks up and you'll eventually find yourself saying "omg no wtf" (at least I did).
"John despises his Alabama town and decides to do something about it. He asks a reporter to investigate the son of a wealthy family who's allegedly been bragging that he got away with murder. But then someone else ends up dead, sparking a nasty feud, a hunt for hidden treasure, and an unearthing of the mysteries of one man's life."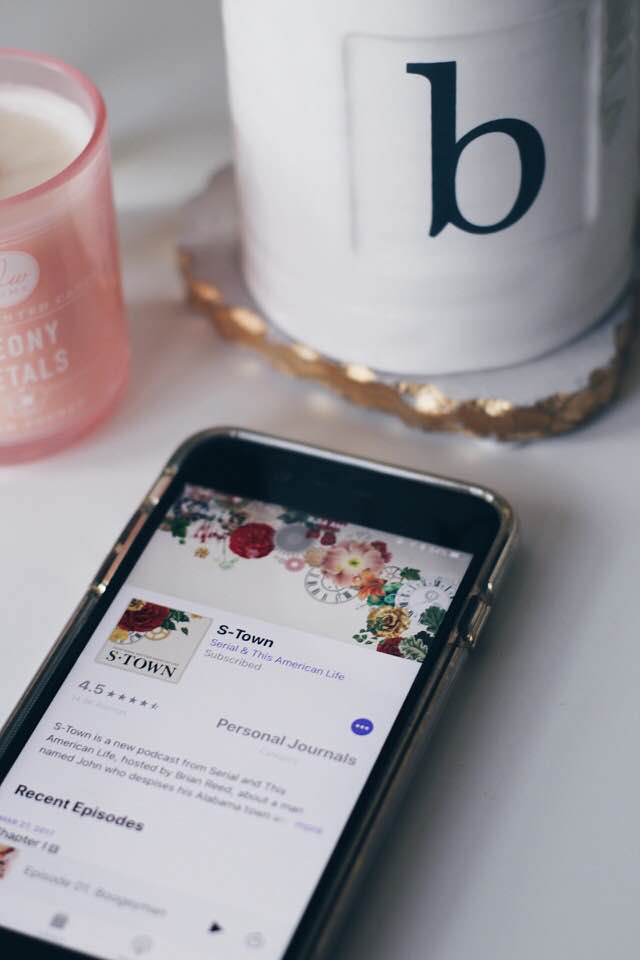 I'm going to be totally honest, I didn't even know Richard Simmons was "missing" until I stumbled upon this podcast. I was hooked within the first 20 minutes.
"On February 15, 2014, fitness guru Richard Simmons disappeared. He stopped teaching his regular exercise class at Slimmons, cut off his closest friends, and removed himself from the public eye. Nobody heard from him – and no one knew why he left. Filmmaker Dan Taberski was a Slimmons regular and a friend of Richard's. Missing Richard Simmons is Dan's search for Richard – and the deeper he digs, the stranger it gets"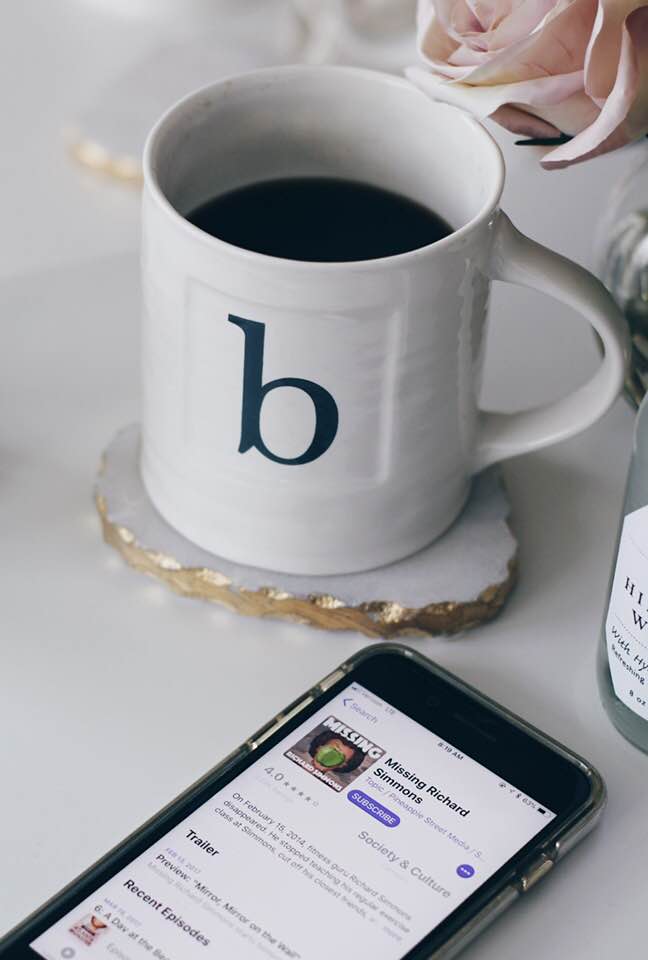 Do you listen to Podcasts and if not, WHY?! Seriously, there's a Podcast for everyone – you just need to find one that you makes you longing for the next episode. Go and search through the genres and I guarantee you'll find something that you love.
Talk soon!
-Alisa