Last week I introduced The 7 oz Sunday Series and talked alllll about my love for dark green. I received a lot of positive feedback about the series and I'm eager and to share today's 7 oz Sunday Series with you!
What's on my mind this week, you ask?
Tablescapes.
If I can pinpoint a moment in time that my love for tablescapes began to blossom, it was a few years ago, when I spent hours a day pinning the shit out of "wedding inspo" images. Since then, our dining room table has become one of my favorite things to style and constantly switch up. Like other parts of my house, I view the table as a canvas and filling that canvas with different variations of greenery, dinnerware, flatware, glasses, napkins, flowers, candelabras, etc. is yet another thing I can get lost in doing for hours on end.
I loved the way the tables for our wedding were set up. I didn't have much time to pay attention to them, but luckily our photographers captured some great shots.
Here are some photos of our wedding day tablescape: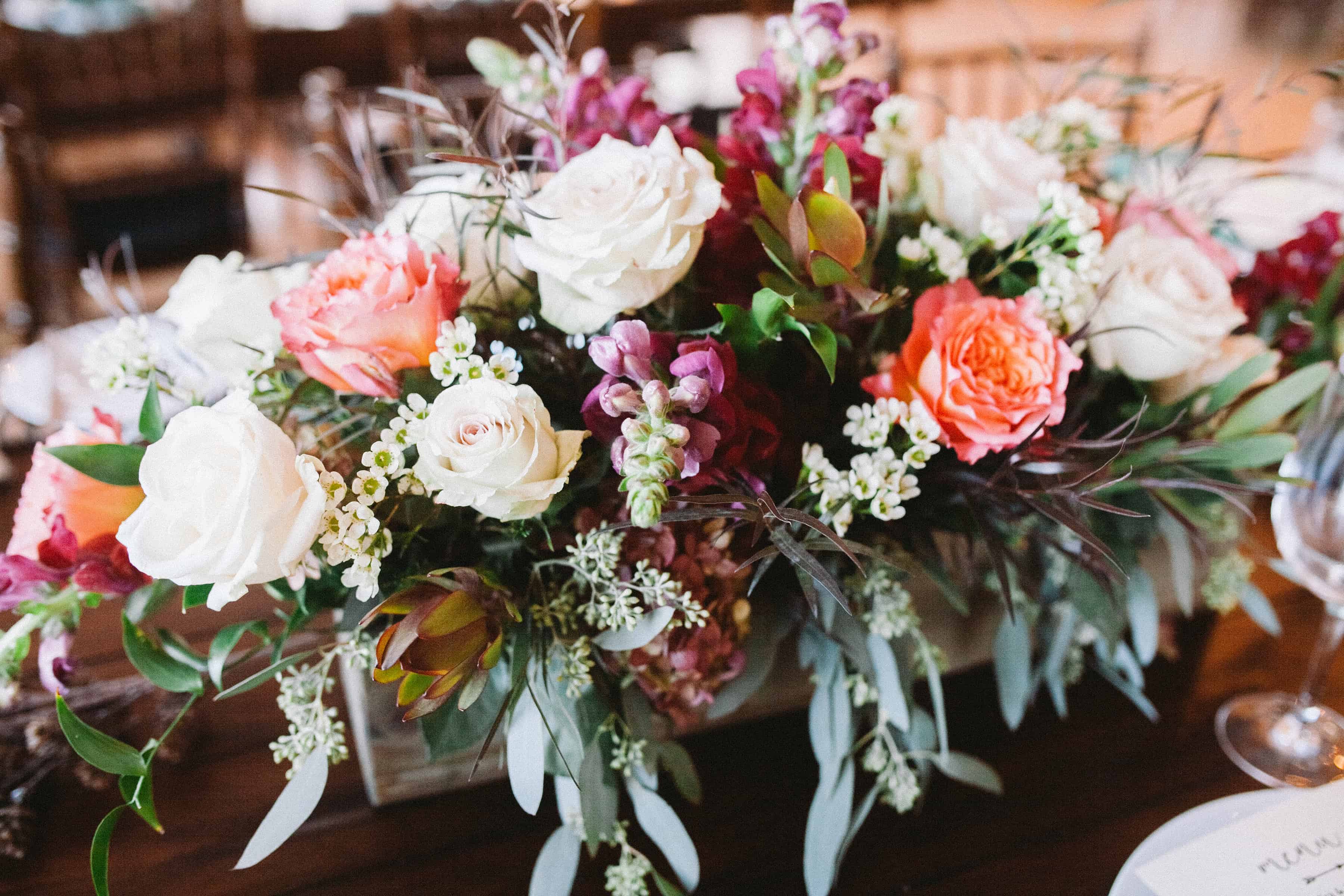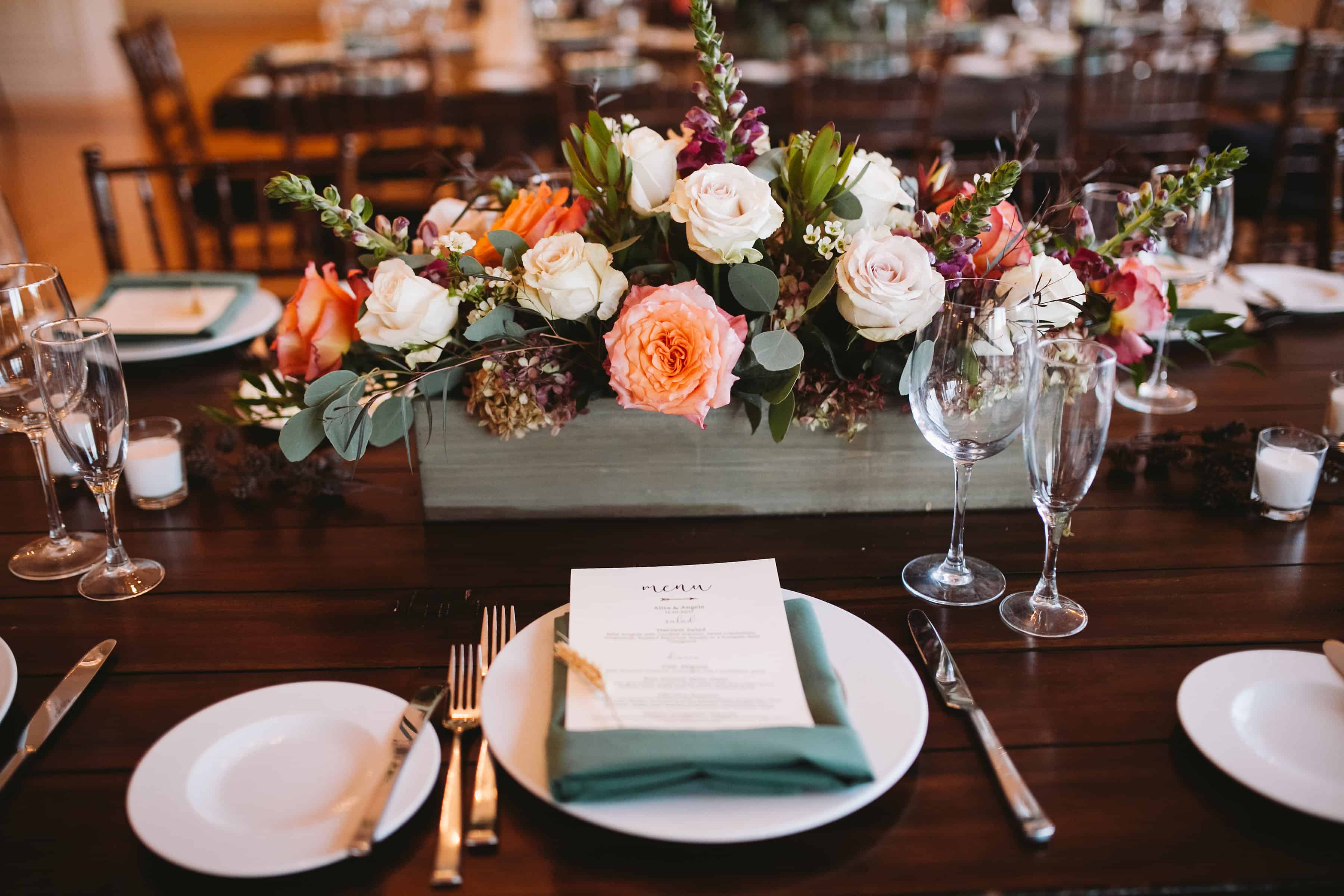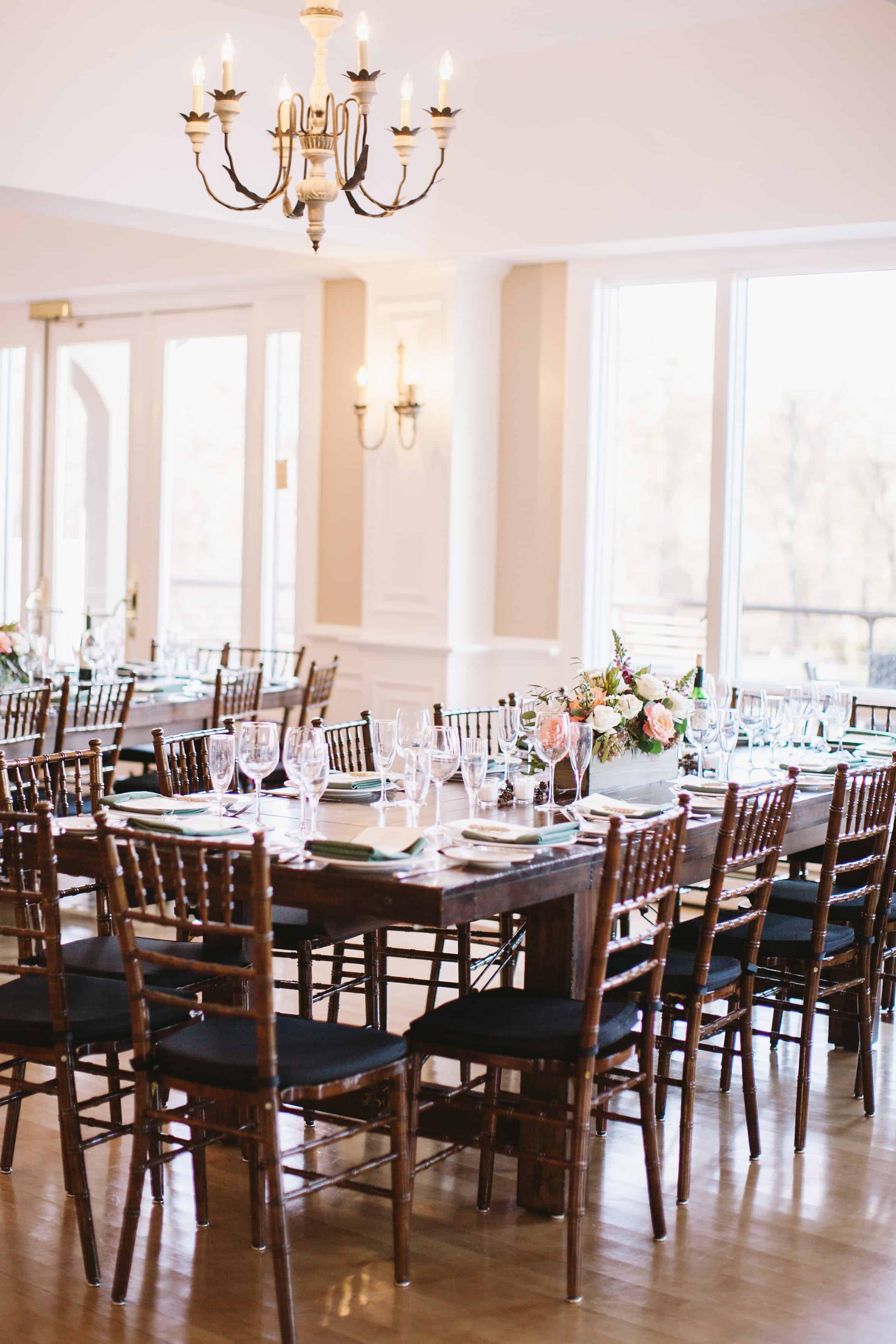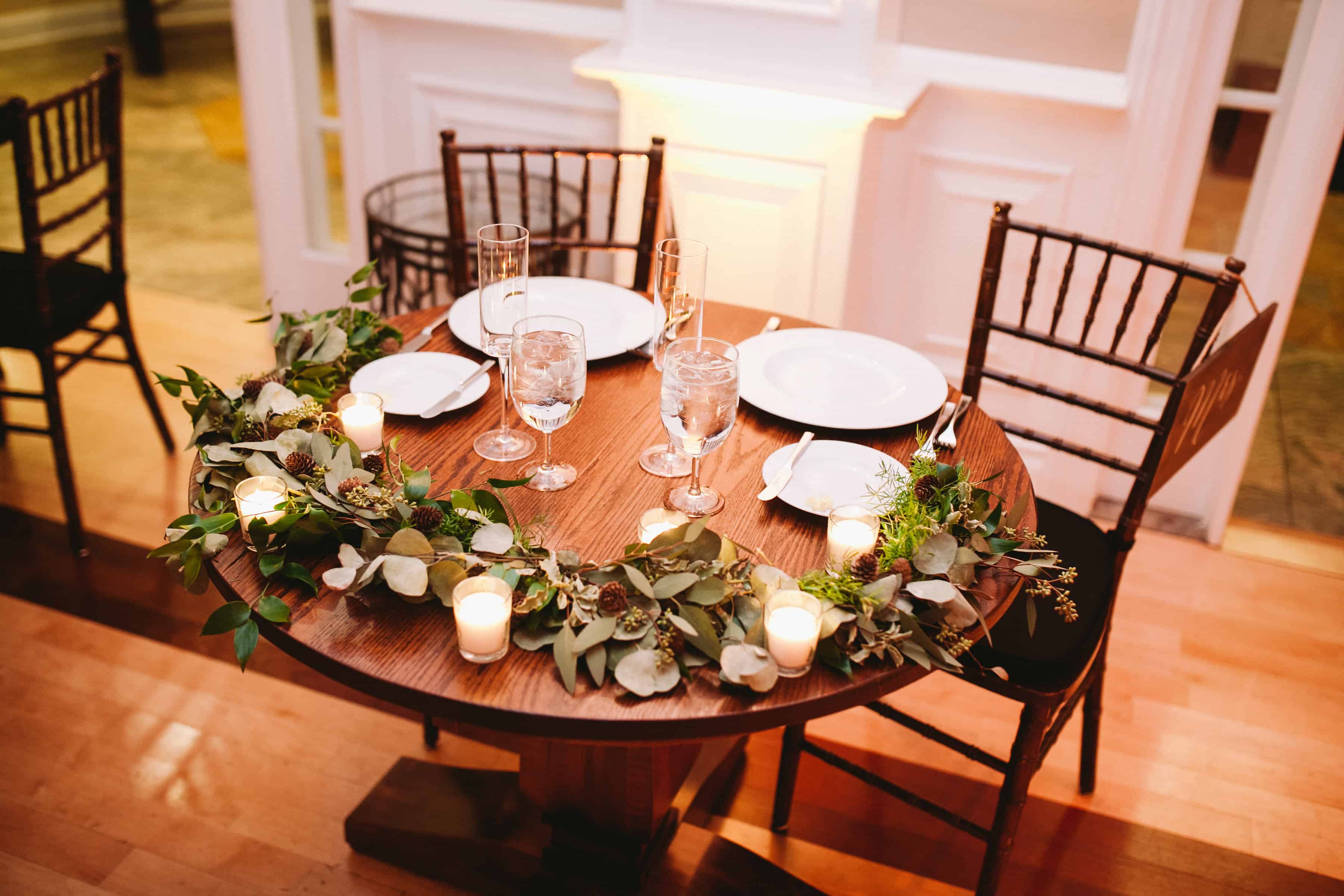 These photos inspired me to create similar looks on our own dining room table: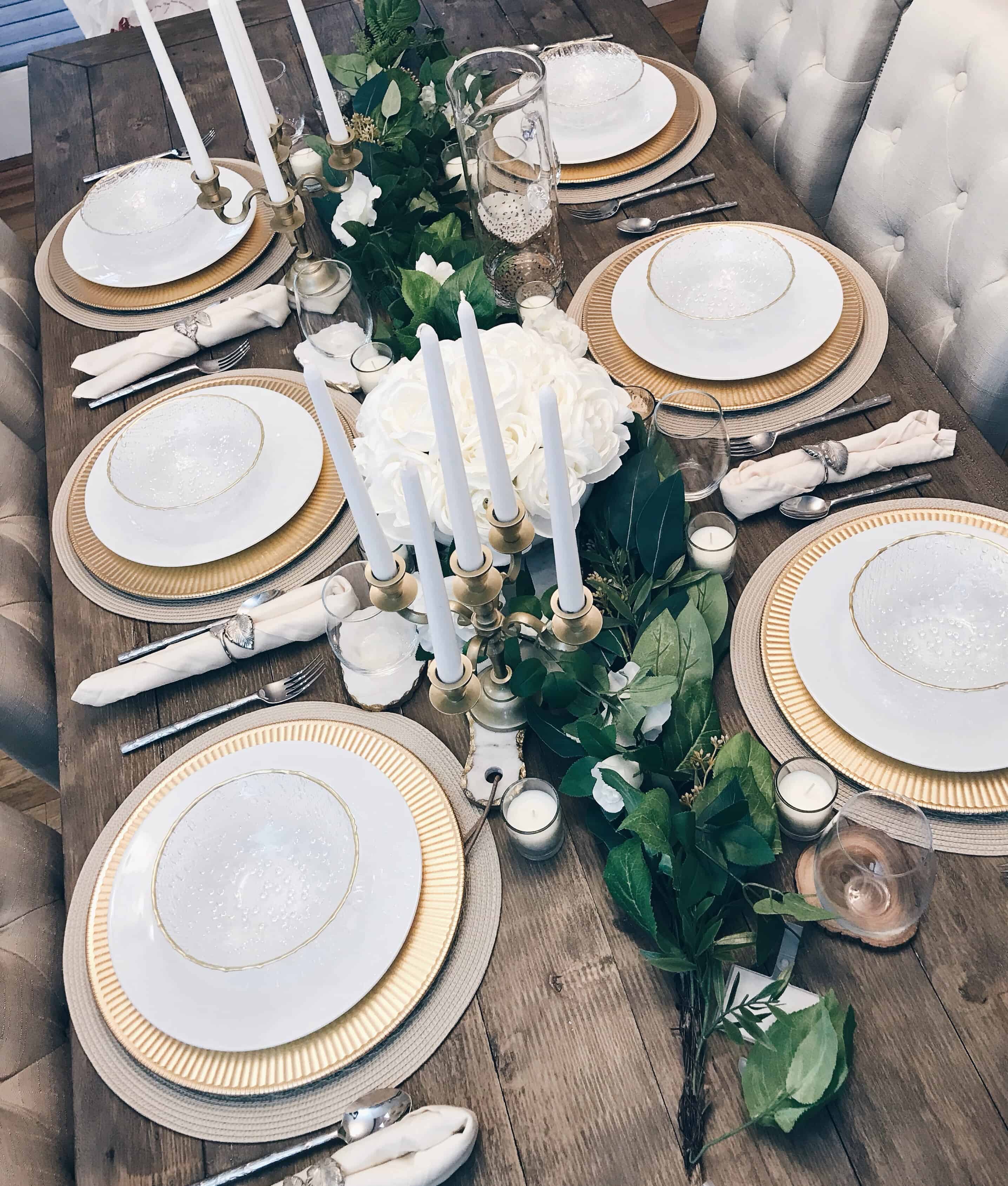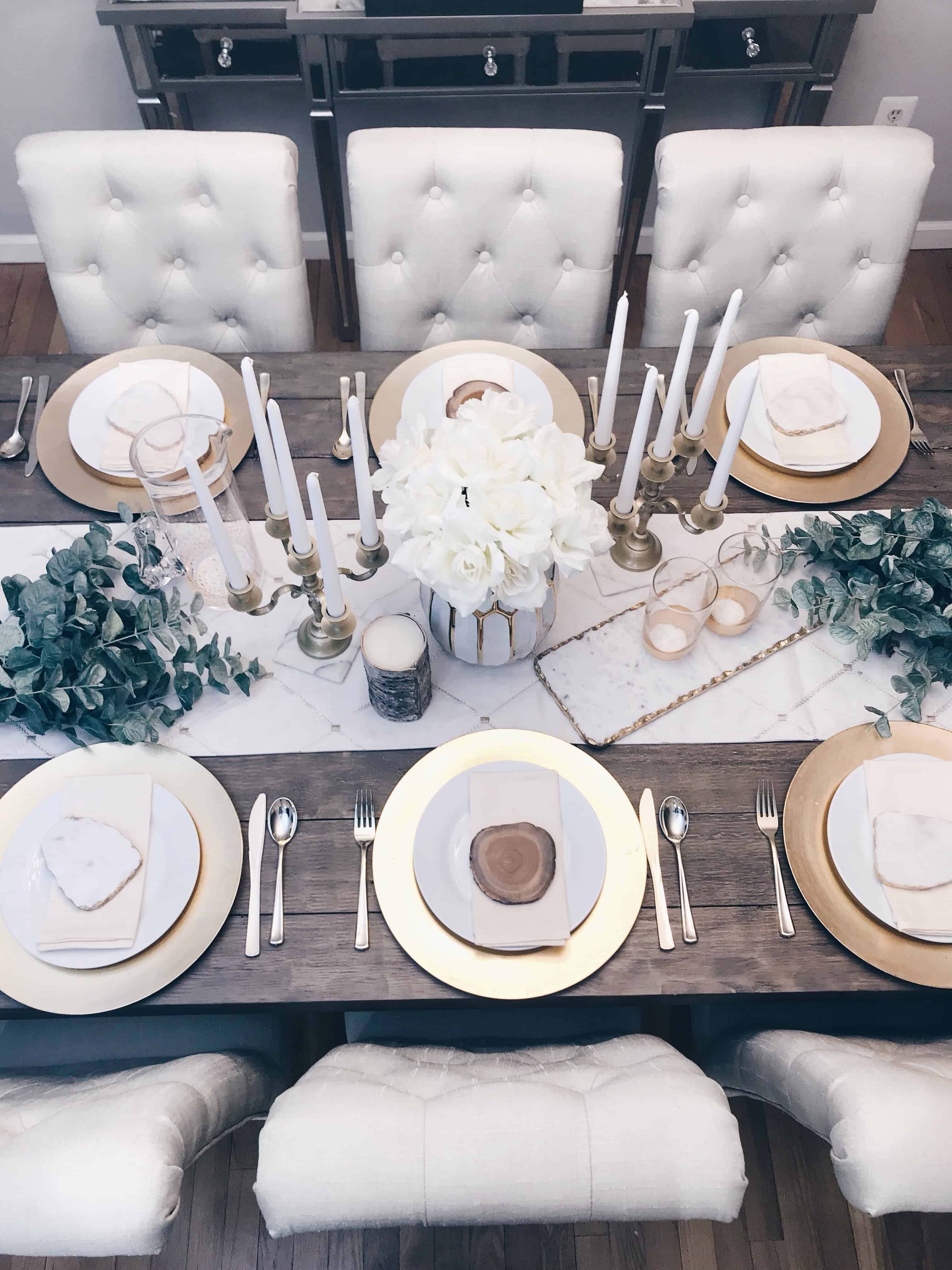 So I recently stumbled upon a husband/wife team, Casa de Perrin, who essentially create the most stunning tablescape layouts I have ever seen. The abundance of details emanates the amount of effort they've put into each and every one of their table setups, which I've become infatuated with.
There are so many breathtaking variations of  tablescapes on their website, but since it's 7 oz Sunday, I chose my 7 favorites to share.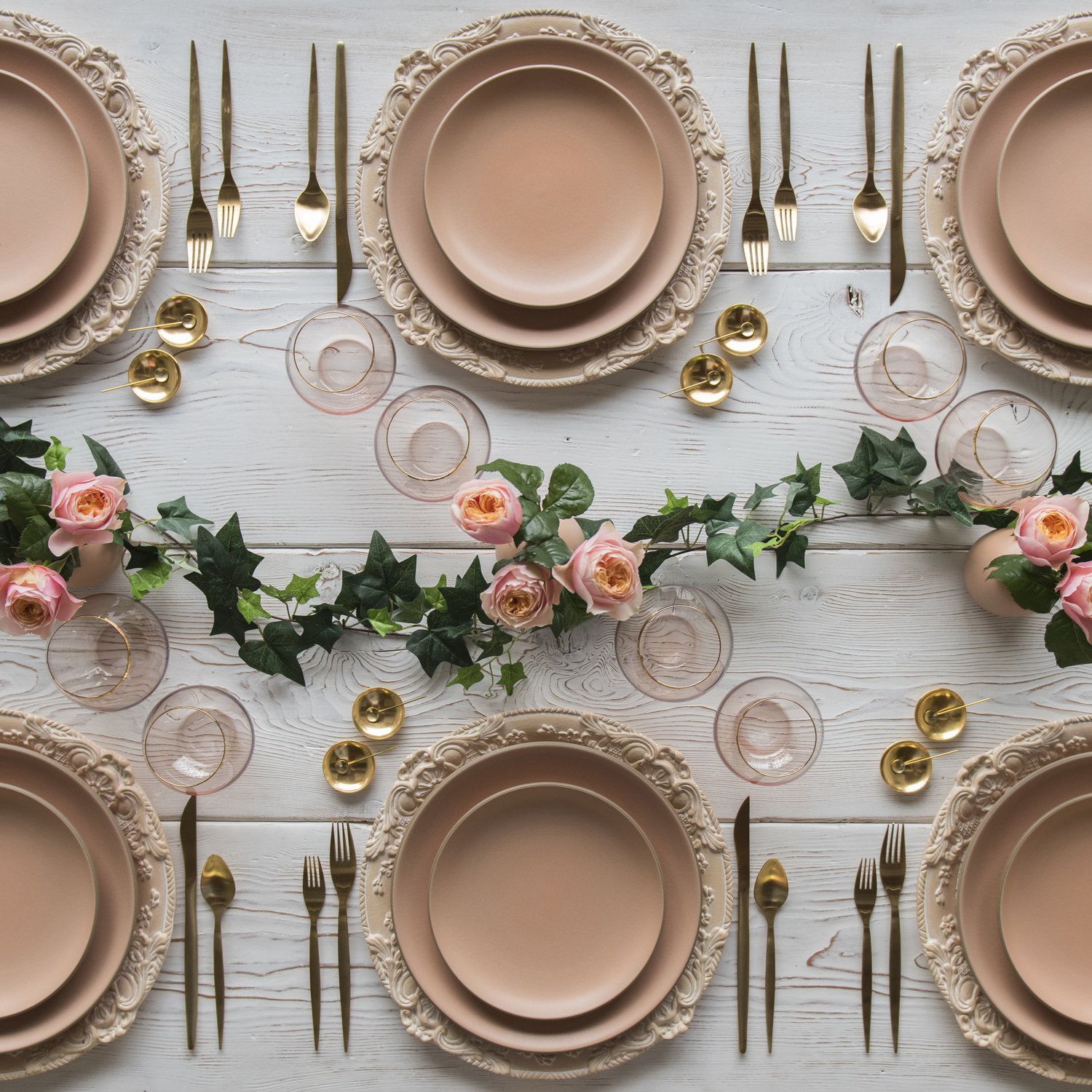 1. Um…is this rosy setup real life? The perfect spring tablescape. Brb calling all friends for an impromptu tea party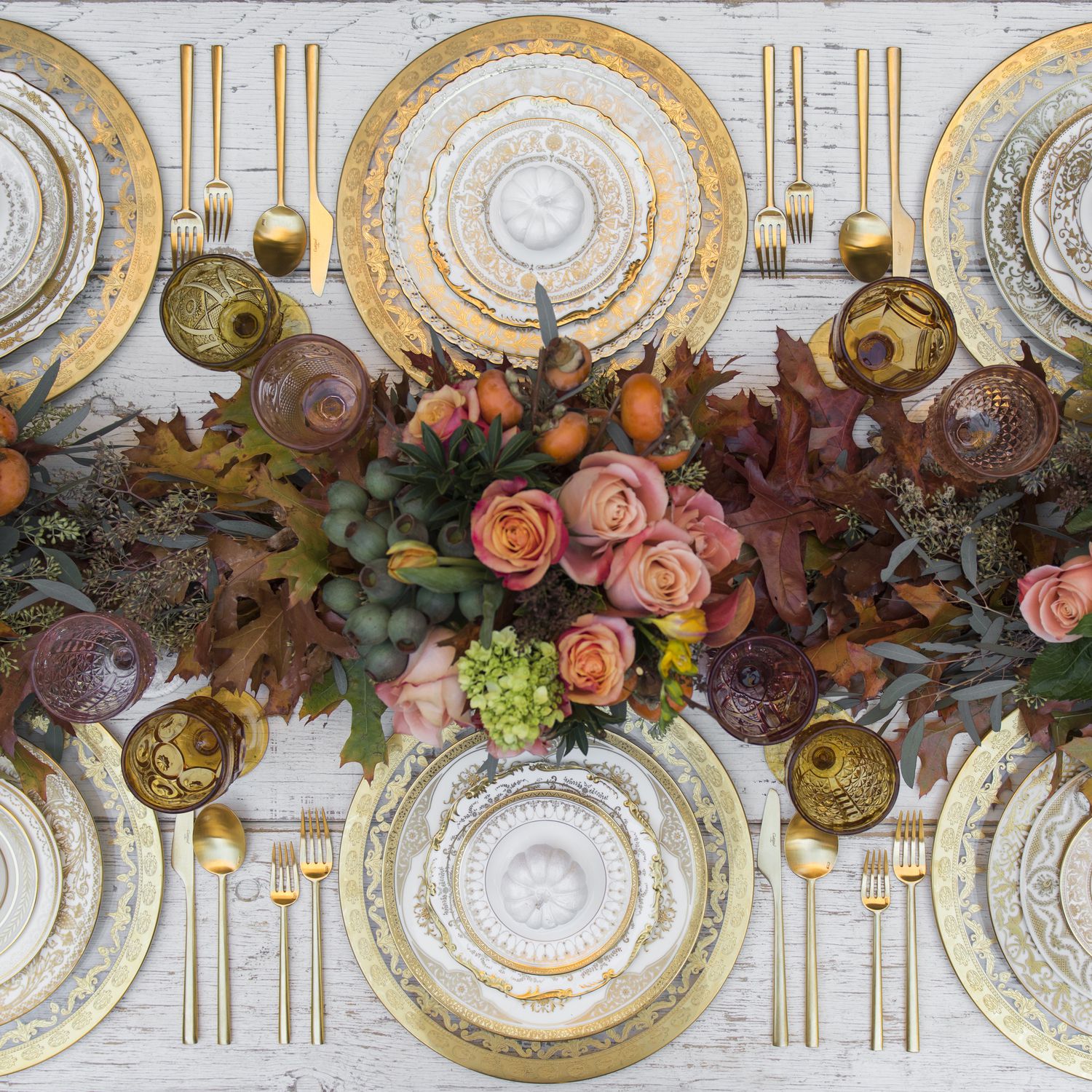 2. A beautiful twist on my favorite season for "tablescaping" – Autumn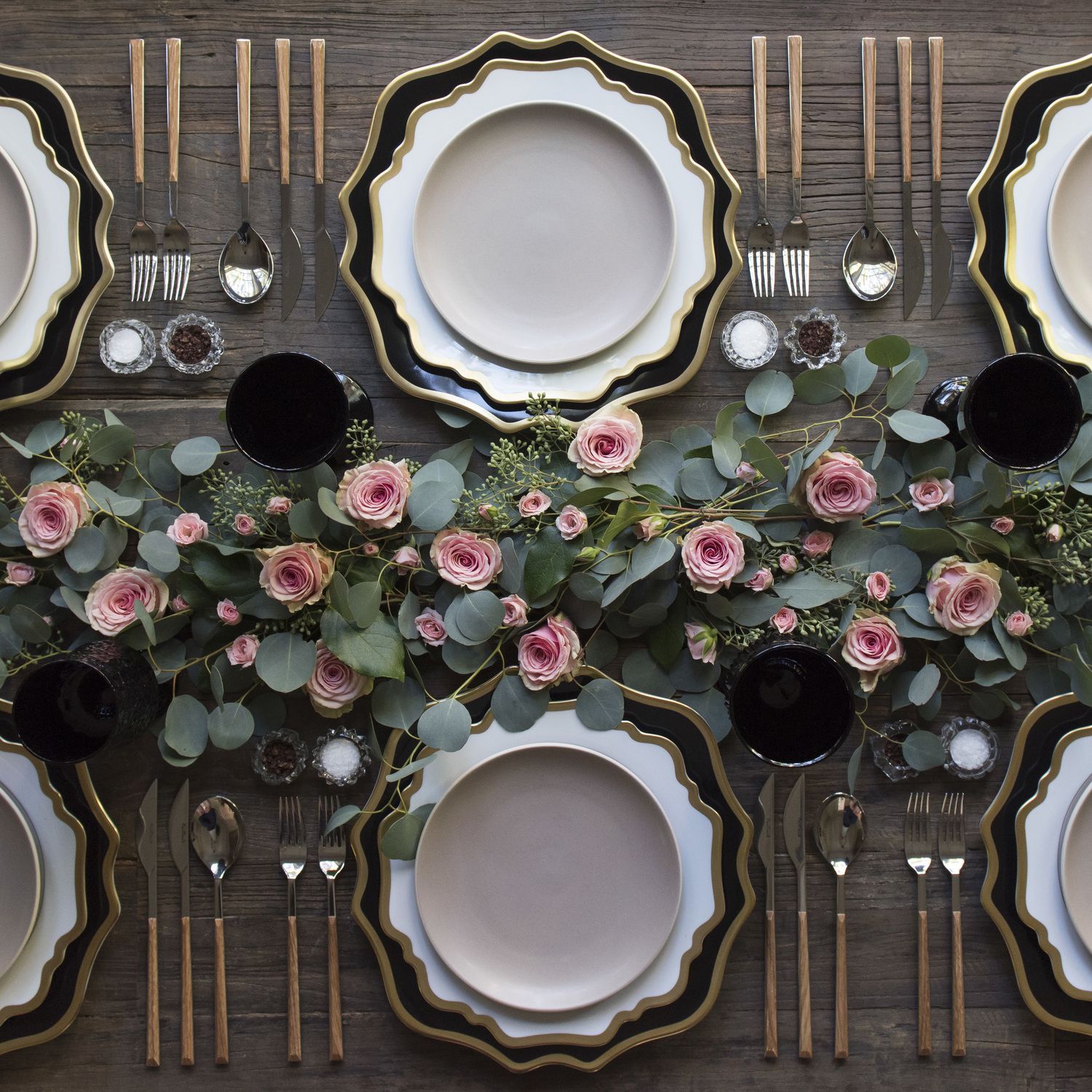 3. Glamorous Intrigue. I can't even fathom the beauty of this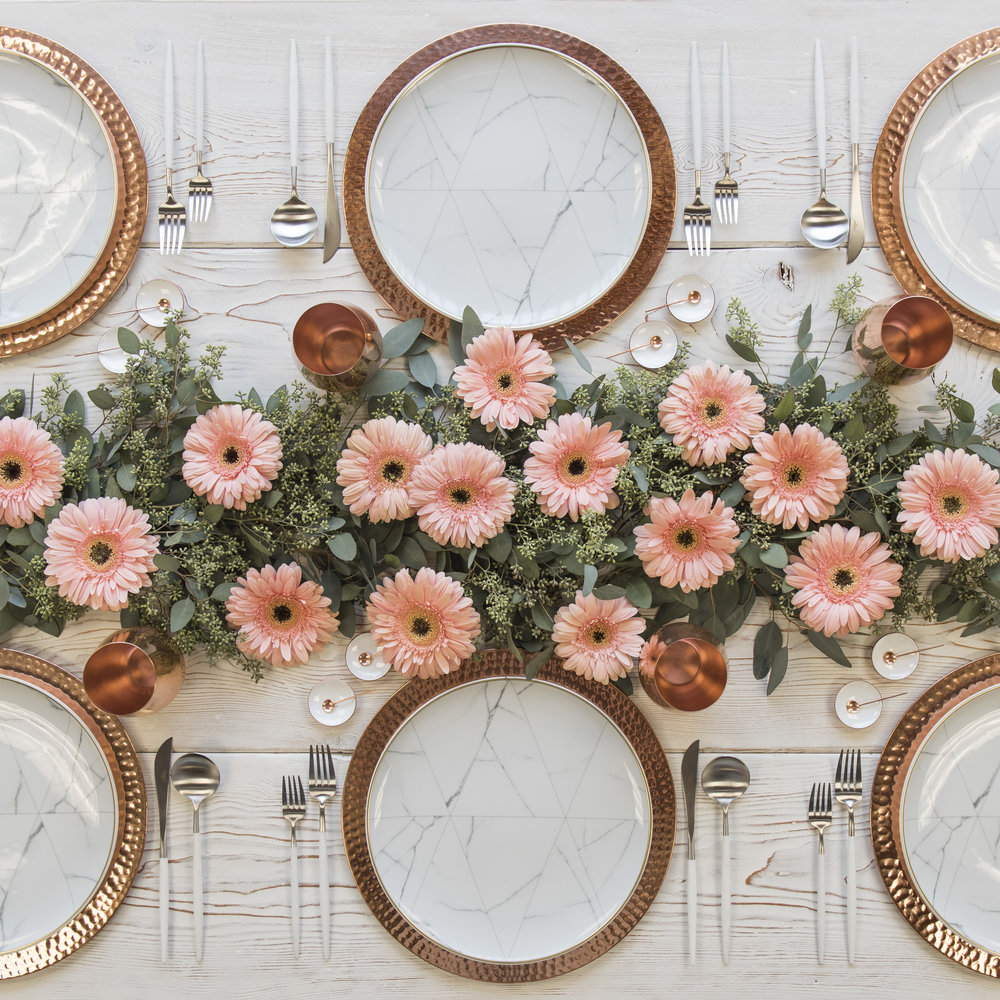 4. This setup further confirms my hypothesis that Copper + Marble is the perfect combo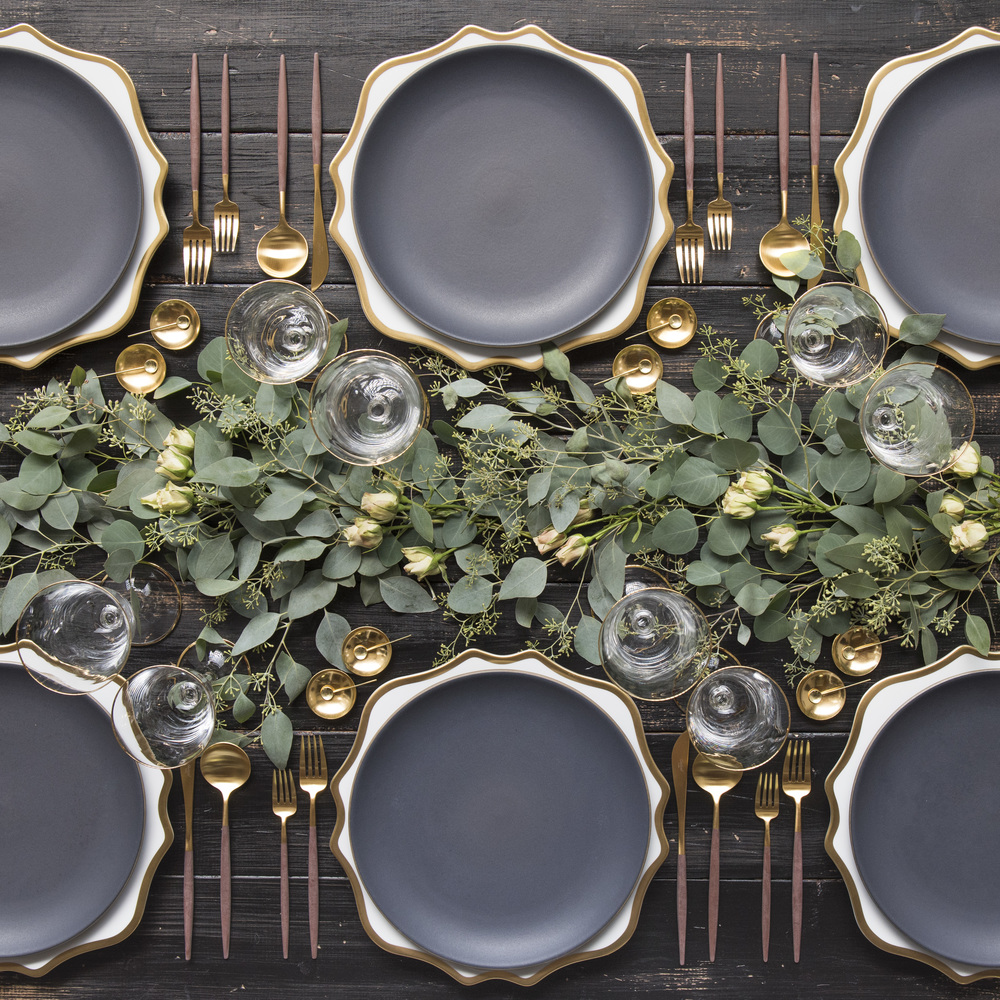 5. I suddenly need charcoal plates?!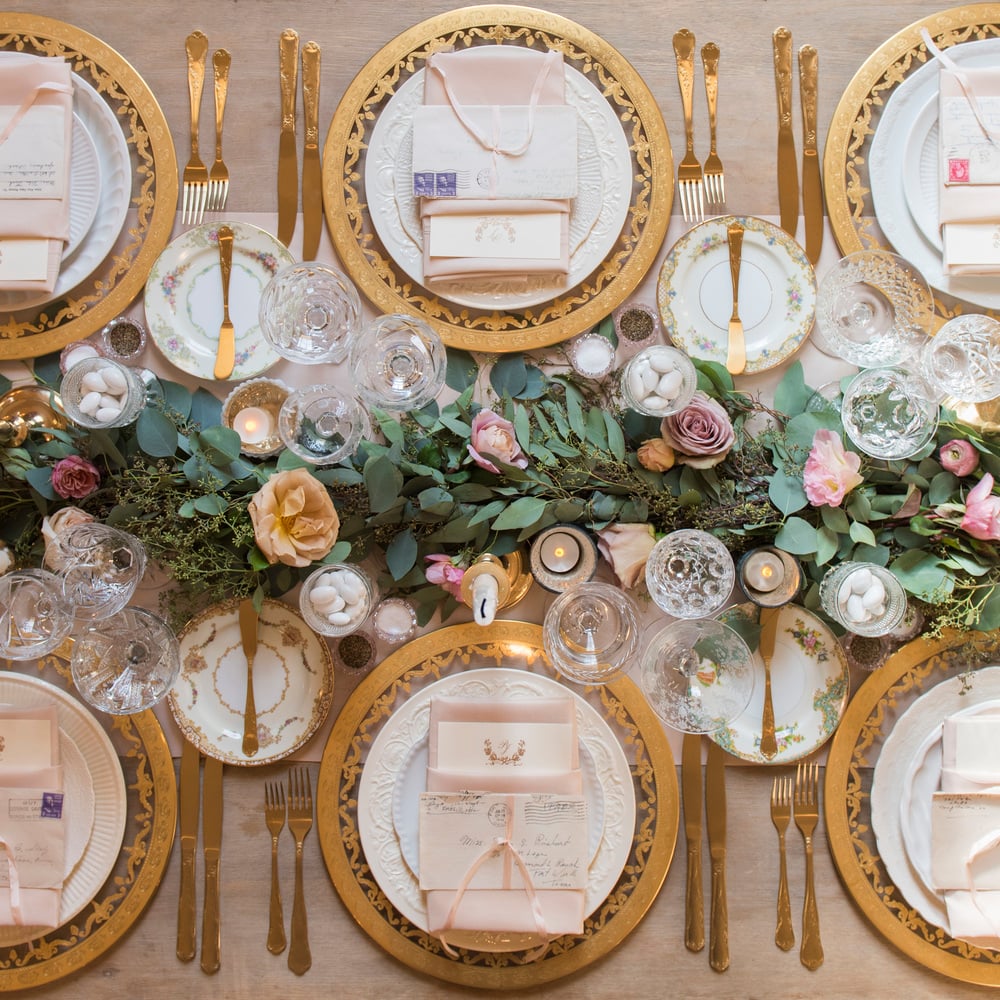 6. Alas…you can never showcase too much gold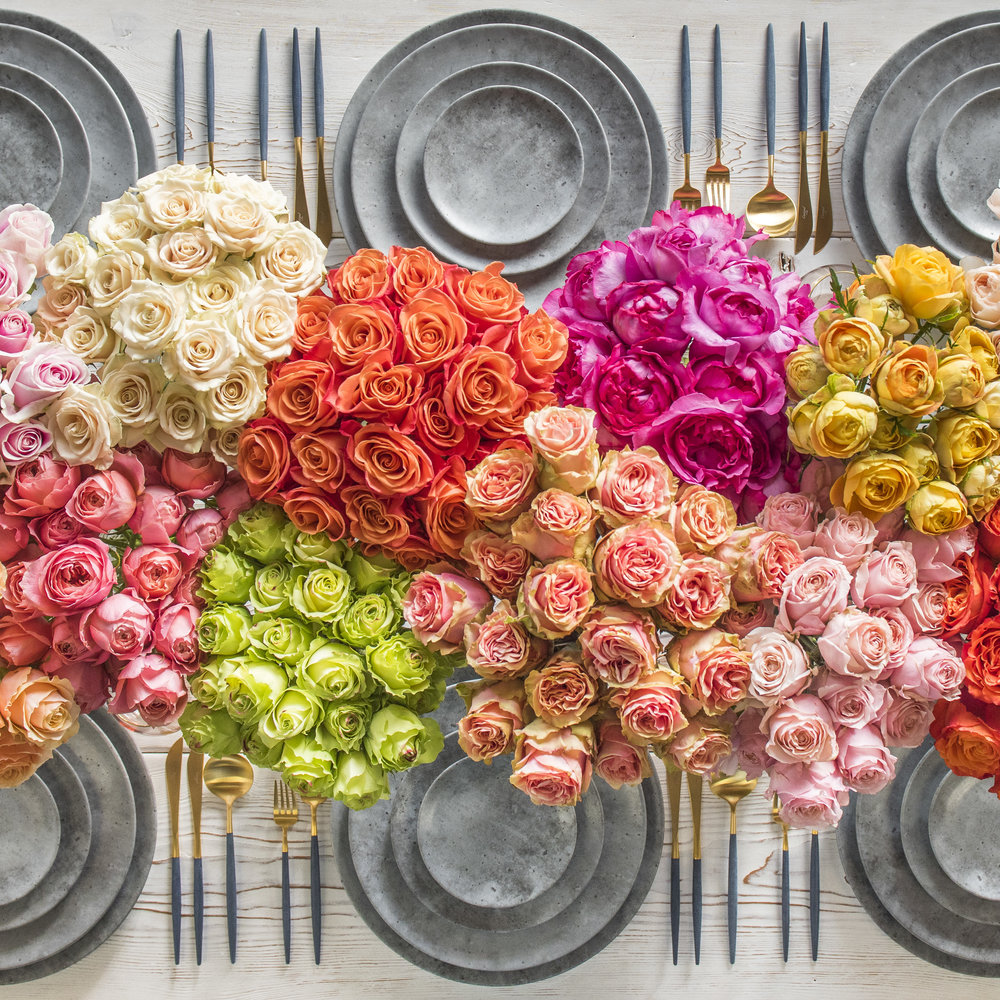 7. Swooning over the variety of roses paired with the simpleness of the cutlery and dinnerware
This certainly isn't my last mention of my obsession with tablescapes, and I have a few different ideas planned for future posts – including DIY's and the anatomy of a perfect tablescape!
If you have any ideas for tablescapes you want to see, comment below or send me an email. You know I always love hearing from you! <3
Hope you have an amazing week – and enjoy your 7 oz of vino 😉
xo
Alisa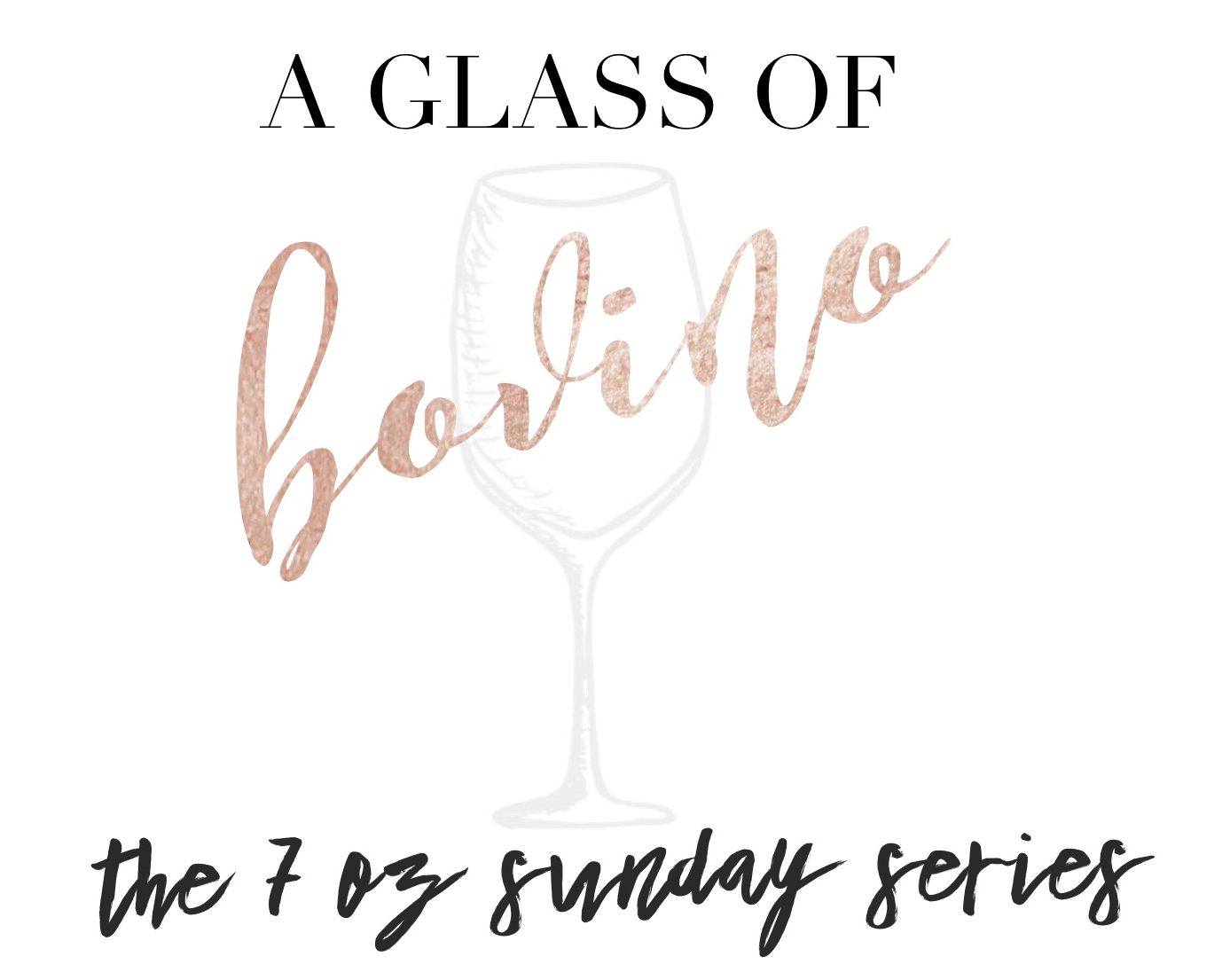 *The 7 oz Sunday Series is my own way of creating a diary-like post one Sunday per month about whatever's on my mind at the time – what's inspiring me, my current favorites, what room I'm thinking about styling next, design dilemmas, etc. So why the phrase "7 oz Sunday," you ask? Well, since Sunday's typically call for a littttle extra vino in your glass (like 7 oz versus the "recommended" 4 oz) – why the eff not.