While I was scrolling through Twitter a few days ago, my thumb came to an abrupt halt after I noticed my favorite color staring me dead in the eyes through my feed; practically flirting with me. It took a second for my brain to register that Domino was announcing that PPG paints chose their 2019 color trend of the year: a luxurious, nature-inspired black infused green called Night Watch.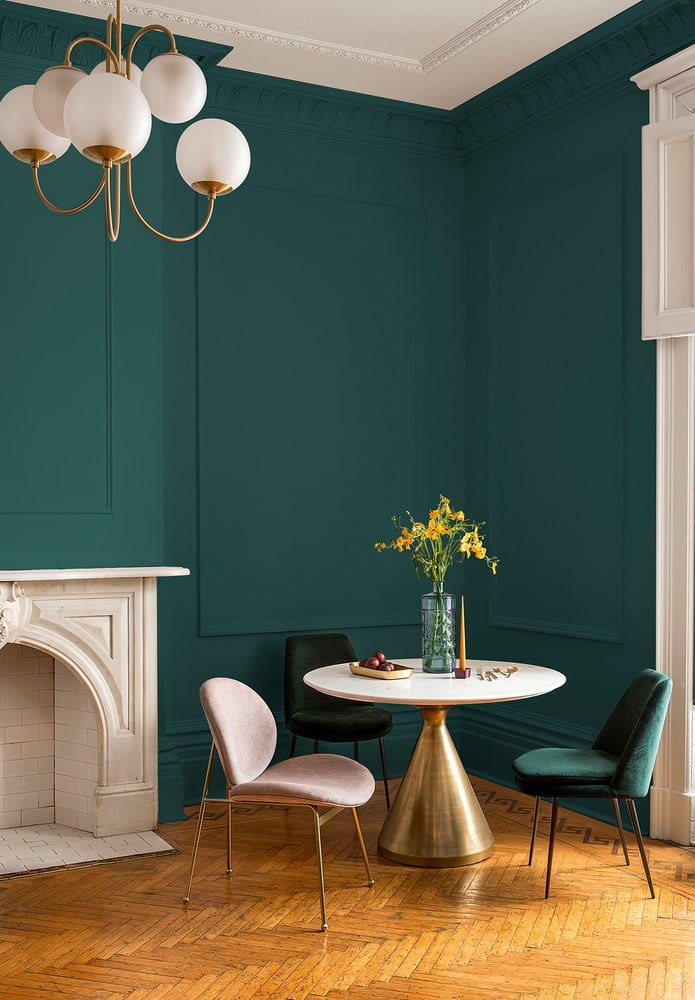 I was suddenly ecstatic – as if I were actually the employee who worked at PPG and it was ultimately my selfish decision to choose that exact color. Like I had the honor of excitedly scheduling the most anticipated meeting of the year on everyone's Outlook calendar:
"Brainstorming Session: 2019 Color of the Year."
If hypothetically, I was that employee, I would have been 13 minutes early to that meeting armed with a detailed PowerPoint presentation filled with rationale ready to speak to anyone who would listen about why out of all the colors – dark green should be the last color standing. And now here I am, an outside witness to the meeting I was never invited to, but would have been the utmost prepared for.
As I anxiously continued reading, I noticed that the runner-up was one that I've lately been obsessing over and incorporating into my wardrobe and decor – a mustard color called Golden Field. You can imagine the FOMO that began to settle in the pit of my stomach. To think that there was an actual discussion about the glorious combination of green and gold – and I wasn't there.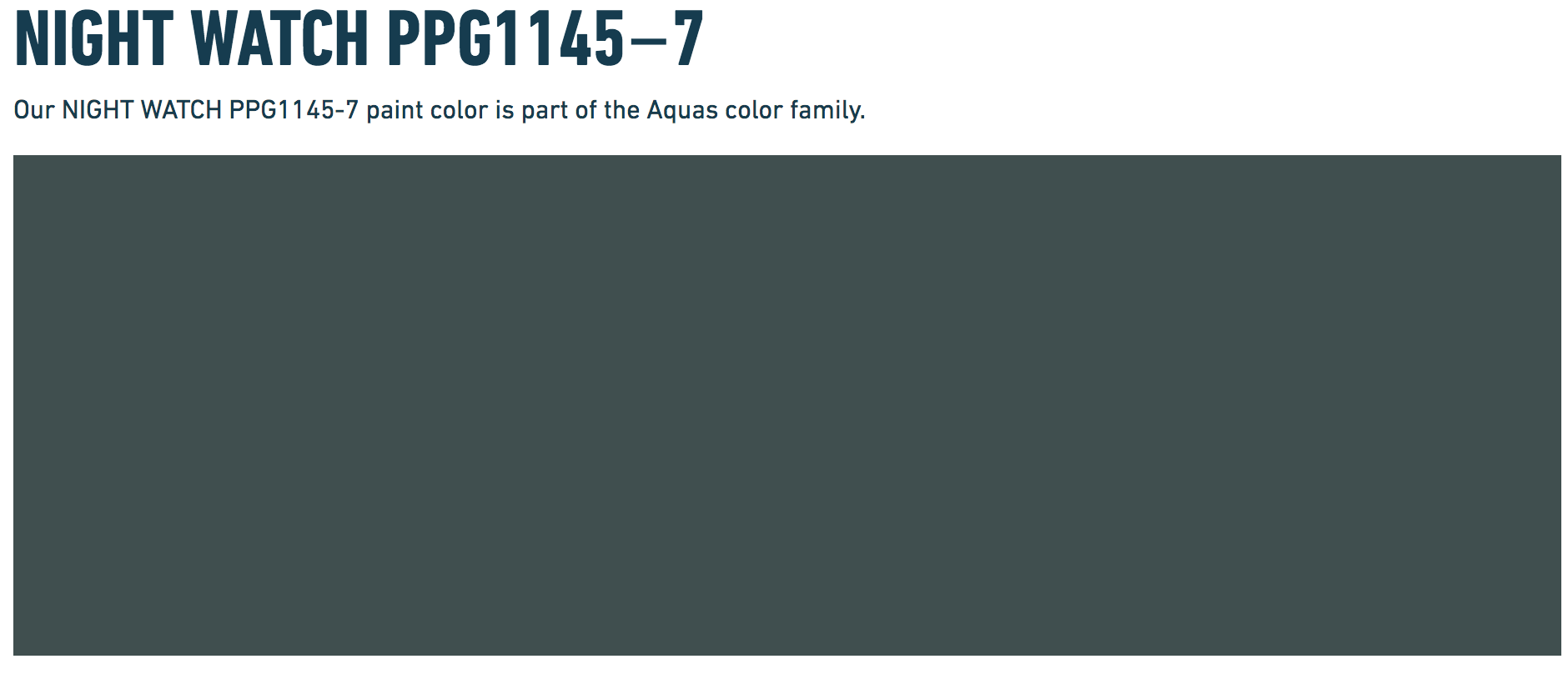 It appears as an aqua color on screen, but on walls, it's a beautiful deep greenish/teal.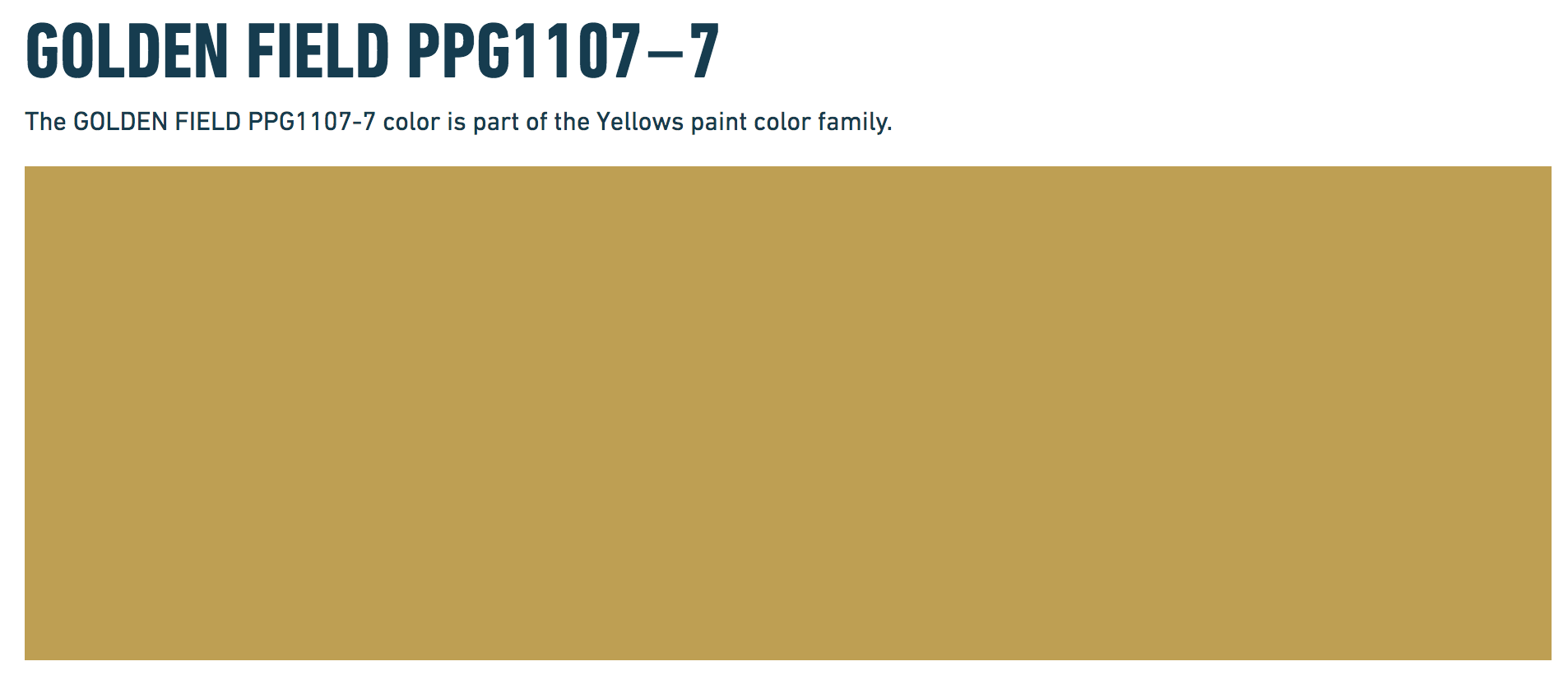 I suddenly felt the urge to inform Angelo of the news. This was a BFD. I knew painting a green wall would be out of the question, but I had a plan B – I could bring up the topic that's always been shot down but given the announcement, might have a slight chance of hope: a green sofa. I figured maybe someone else choosing the idea of dark green being a "thing" is like having a second opinion in my own favor. Here's how the conversation went: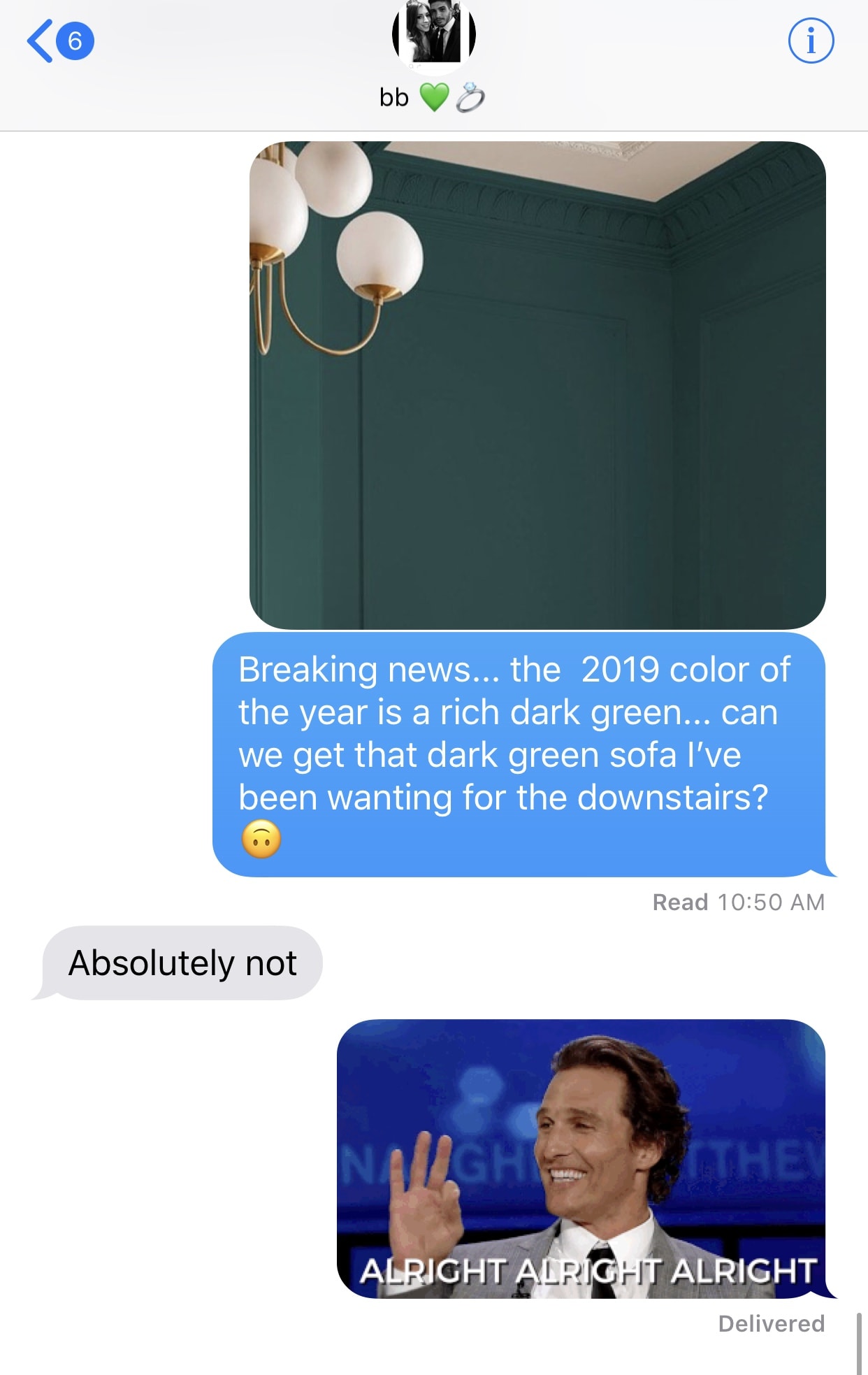 Not only did I have to suppress the feeling of FOMO but now this, dearest husband?
It got me thinking (fantasizing): if I had the creative liberty to paint a room in our house dark green, how exactly would I design it?
With all the greens, golds and mustards I could imagine, of course.
With that said, this week I'm creating a roundup of my current favorite green and mustard items and for the sake of this post, I created an e-design with PPG's color of the year abundantly filling the walls.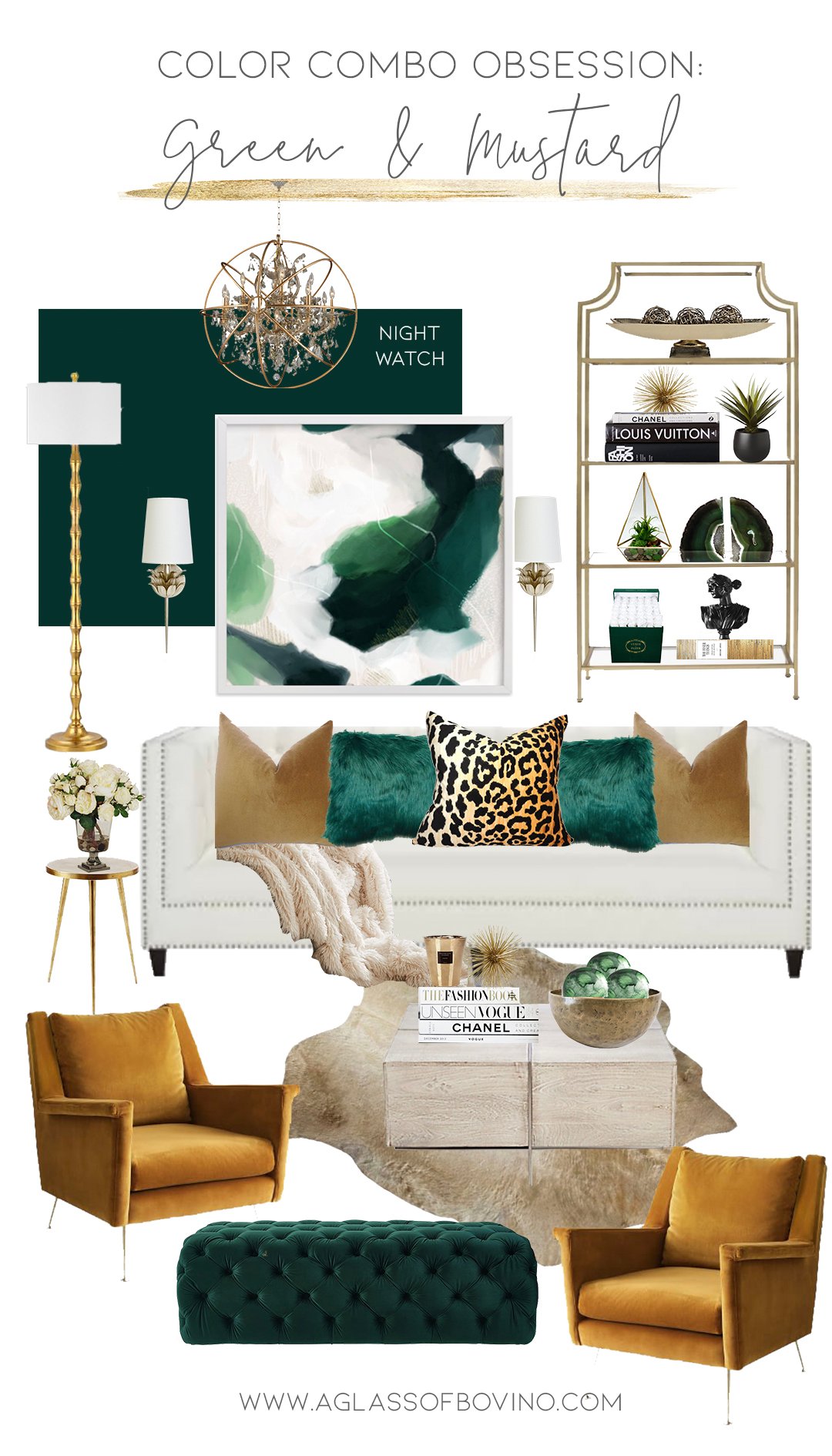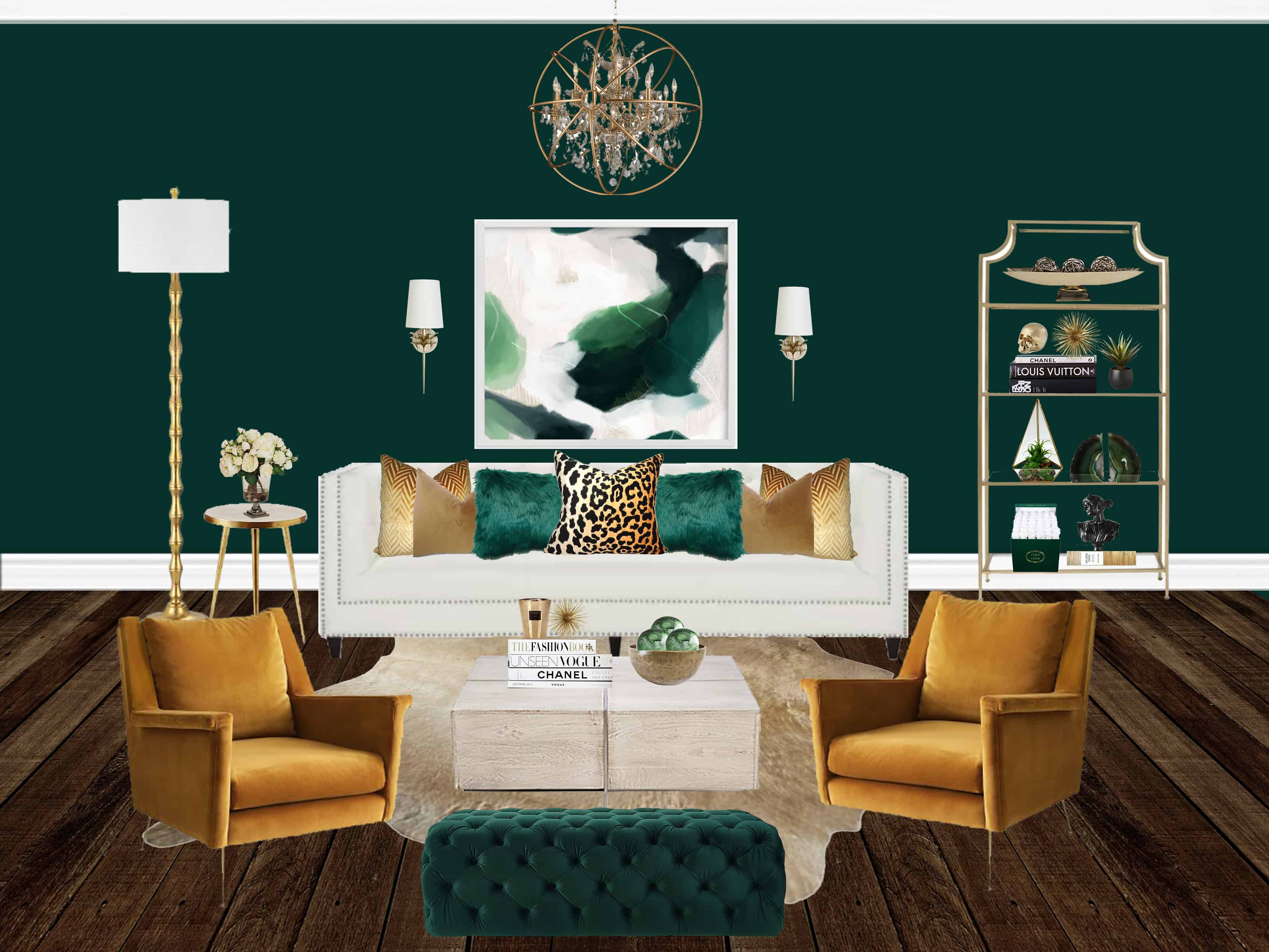 Of course, I had to throw in some dark green wall inspo that I found on Pinterest: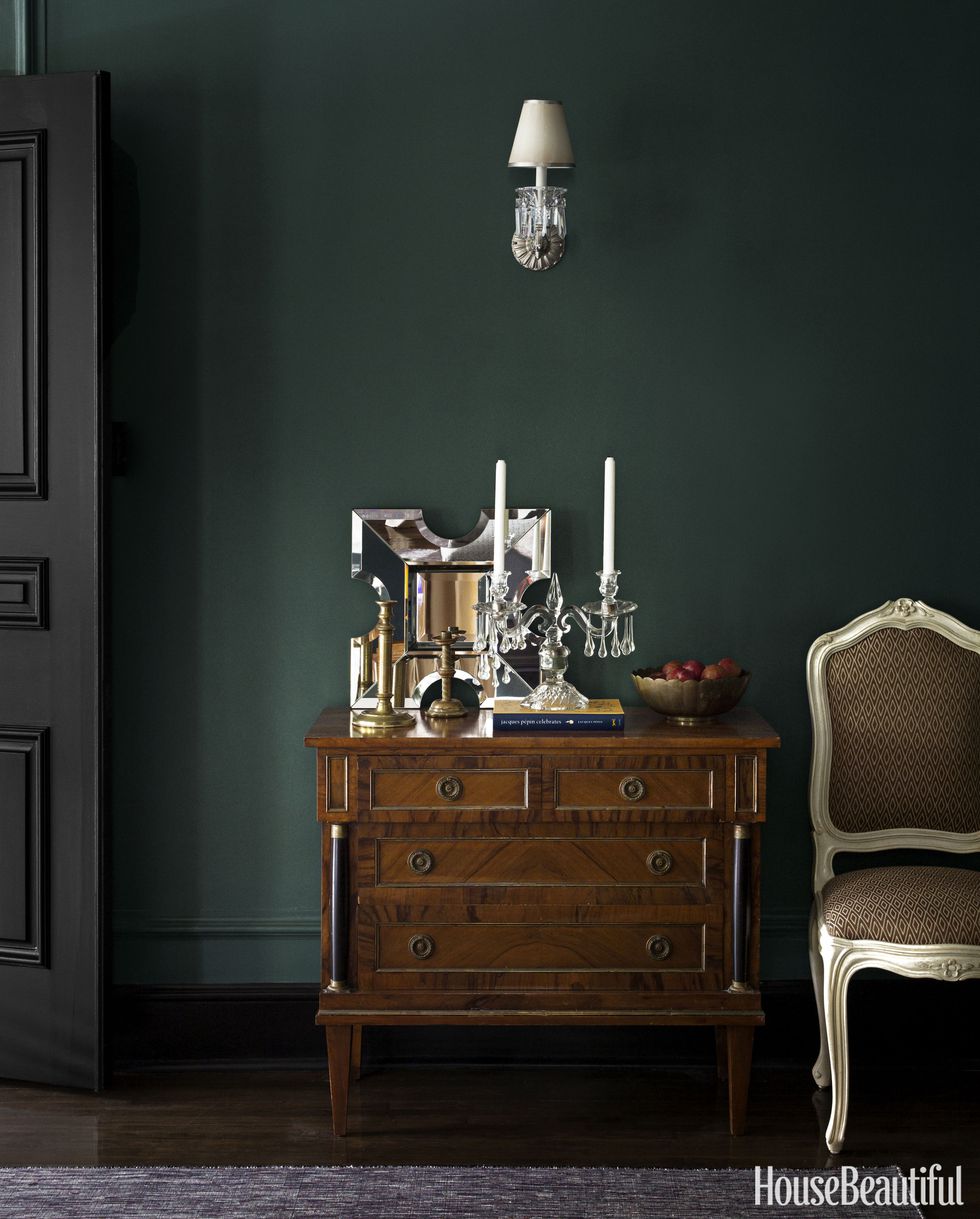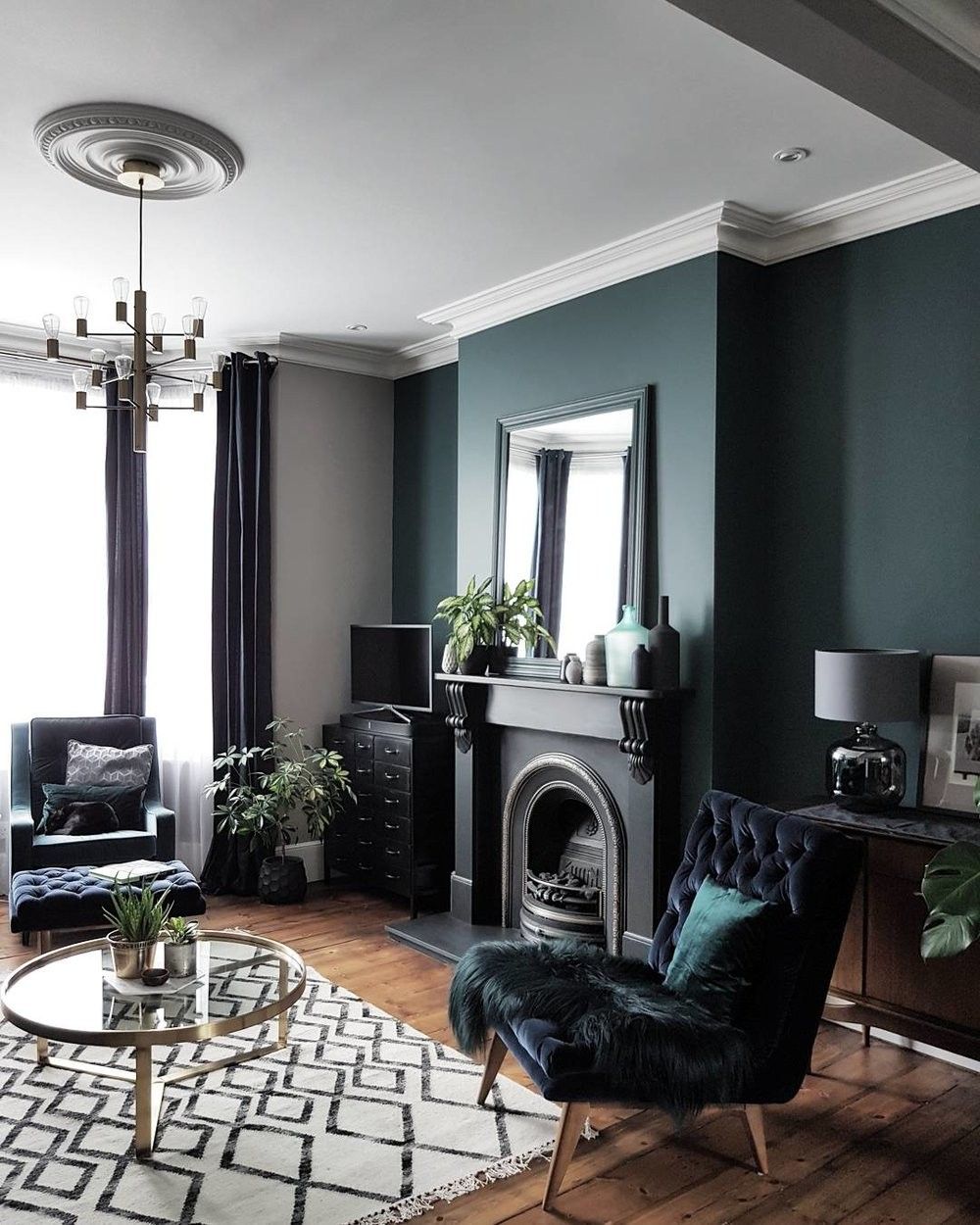 How gorgeous does this color look as an accent wall?!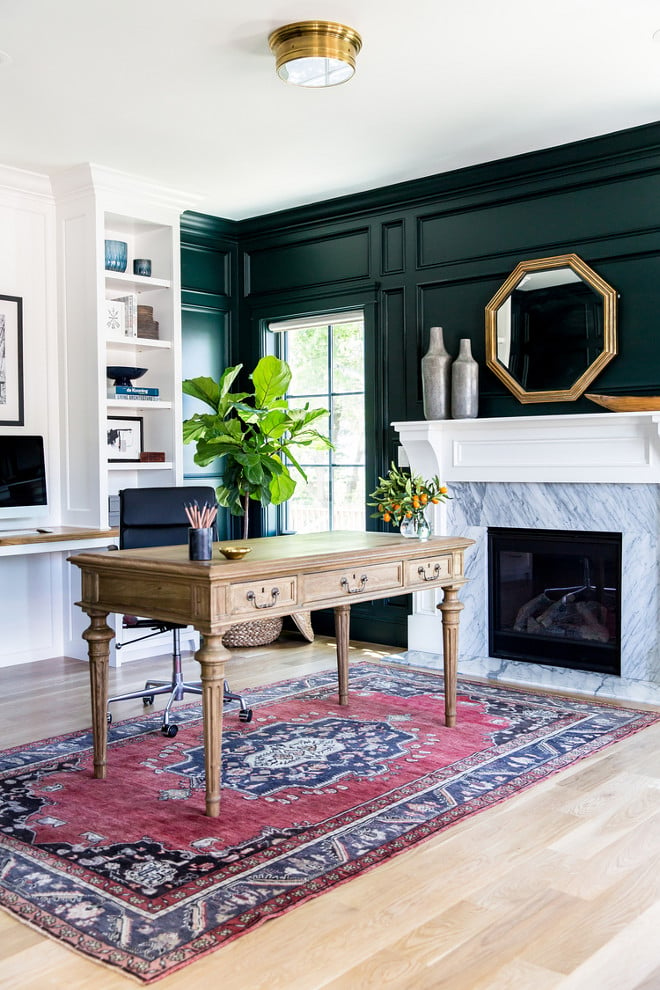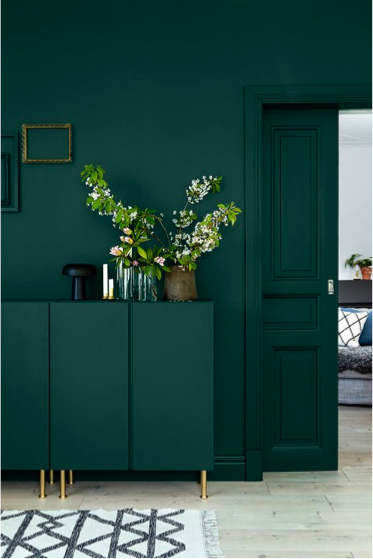 This kitchen is wildly intriguing to me.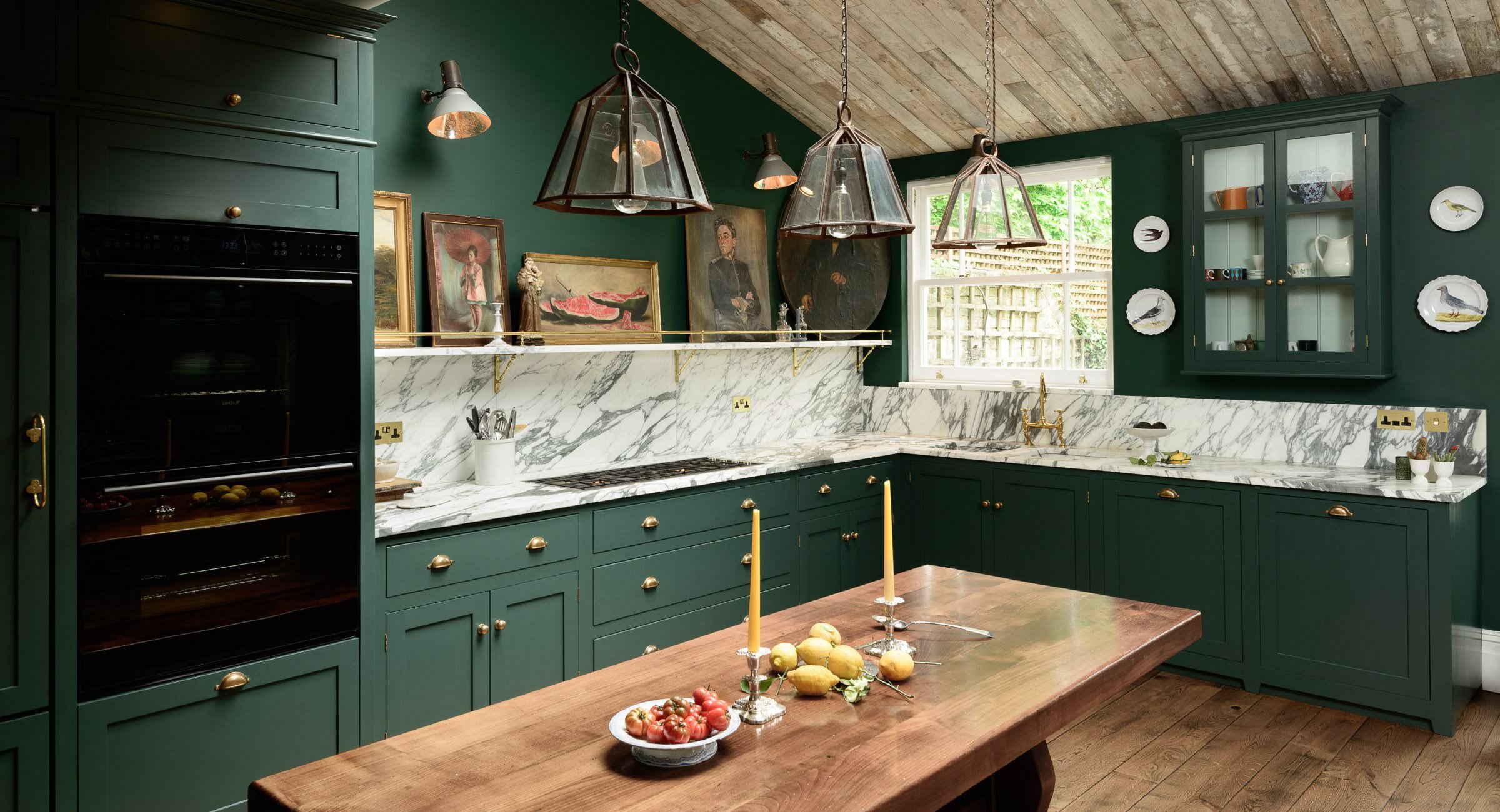 Shop some of my current favorite green and mustard wishlist items below:

Would you (or have you) ever painted your walls a bold color?