Finding art that makes you feel some type of way can be a big, fat pain in the ass. It isn't something you can search for 5-10 minutes and find exactly what you like – it requires time and commitment to find something you love so much that you're willing to hang it on your walls and stare at it every single day.
Similar to interior design styles, the art you're drawn to is a reflection of your personality and sometimes it can be a real bitch to find art that you love. But today I'm going to help you find some bomb-ass art. And not just any bomb-ass art… I'm showing you how to find bomb-ass art on a budget.
Wondering what a fool I'd look like if I published this post without dashes in the right places.
If you've ever searched for art, you know it can get costly and it's frustrating when you stumble upon something that you love and find out it's out of your budget.
I also don't spend a lot of money on art because I have no idea how long it'll be until I'm sick of it. Maybe I just haven't found a piece that I adore so much that I want to keep on my walls for longer than 7 minutes? IDFK.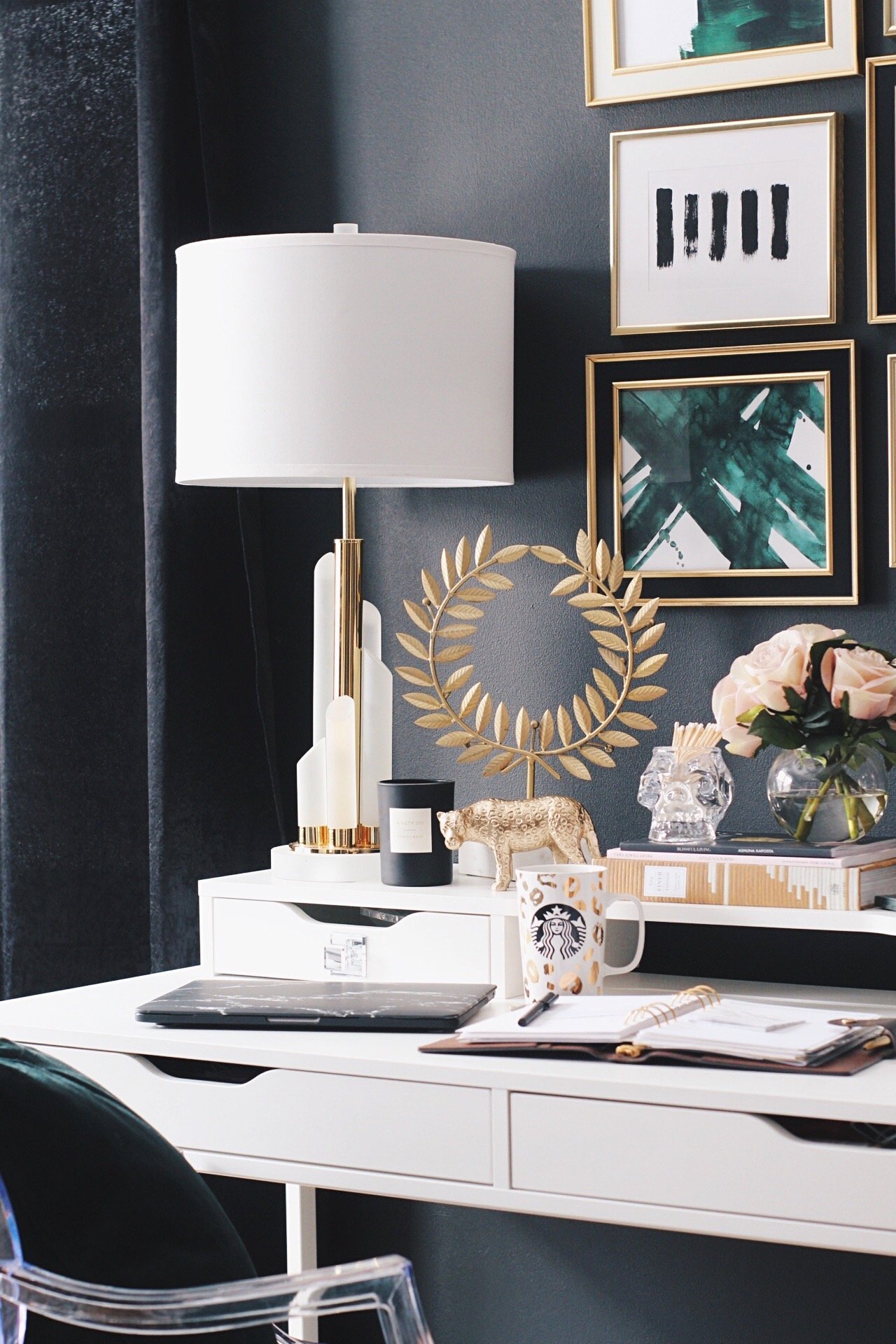 Since we're talking about budget-friendliness, we're going to have to talk about getting creative. I specifically go to 3 separate places to complete this whole process, but the outcome is well worth it. It's just like going the extra mile to find something you need on sale.
I recently decided I wanted to replace the gallery wall in my office, so today I'm taking you through a day in the life of how I got some bomb-ass art at a bomb-ass price for my bomb-ass office.
FIRST STOP: ETSY.
My #1 secret for finding budget-friendly art is heading straight to Etsy. It's filled with thousands of digital art files that are sold at a lower price because you're paying for an artist's PDF file. So you're still buying an artist's work, but you're in charge of printing that file, so it's cheaper for you.
Now that I've given away my first secret, I quickly want to point out that every single piece of art that's featured in this post is from Etsy.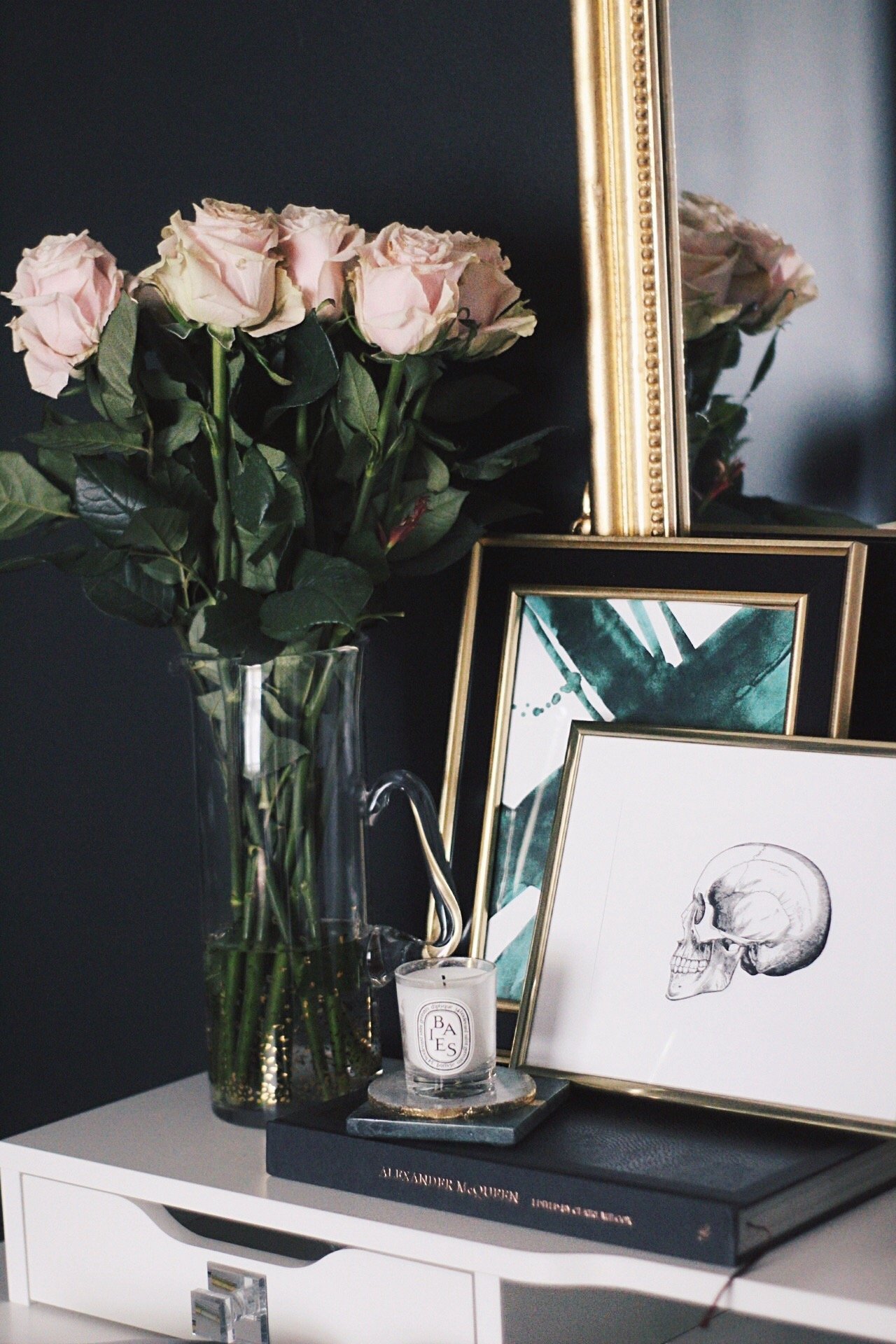 Finding art on Etsy may require some time, and you likely won't find what you want on the first page. I've found some of my favorites on page 17 of the search results.
Search keywords that describe what you're looking for, and if you don't know what you're looking for, start with searching "printable art." I guarantee you'll get some ideas from those results.
A few keywords I use are "printable abstract art," "printable watercolor art," or most recently – "skull art."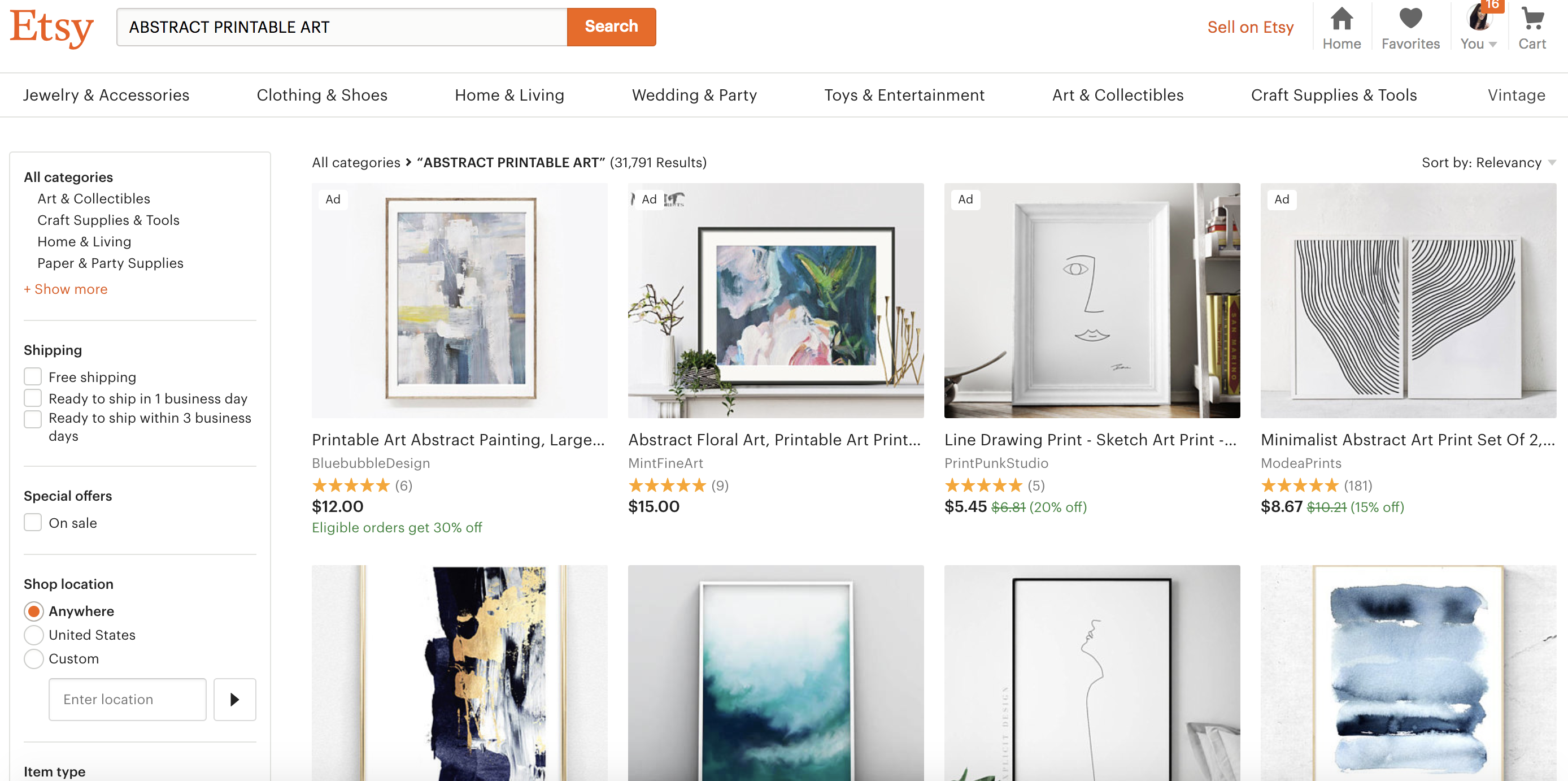 Lo and behold – I ended up finding the perfect skull image for my office. For ONE DOLLAR AND TWENTY EFFIN CENTS. 

Side note – make sure you check the size of the files before you buy. If you find an art file that you like and it's not offered in the size you want on your wall (sizes are listed in the description), most Etsy shop owners will provide you with a resized file at no additional cost if you reach out and ask.
SECOND STOP: STAPLES/LOCAL PRINTING CENTER
Once you find your art, you can print a few different ways. For smaller sized art, I'll just print the files at home using thicker paper but for larger sized art, you can get it printed for a low cost at Staples.
My local Staples charges $14.99 for an 18×24″ to print a file on thick, matte poster paper, which isn't bad given the same size art would go for wayyy more online. Like, a few hundred bucks.
Here's the step-by-step Staples process for printing large, poster-sized art.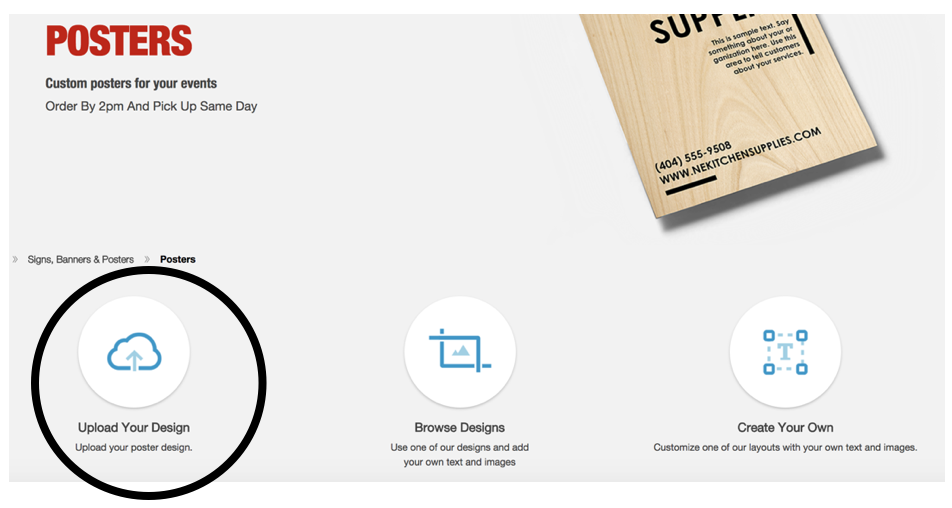 You'll want to upload the file you purchased from Etsy, so choose "upload your design."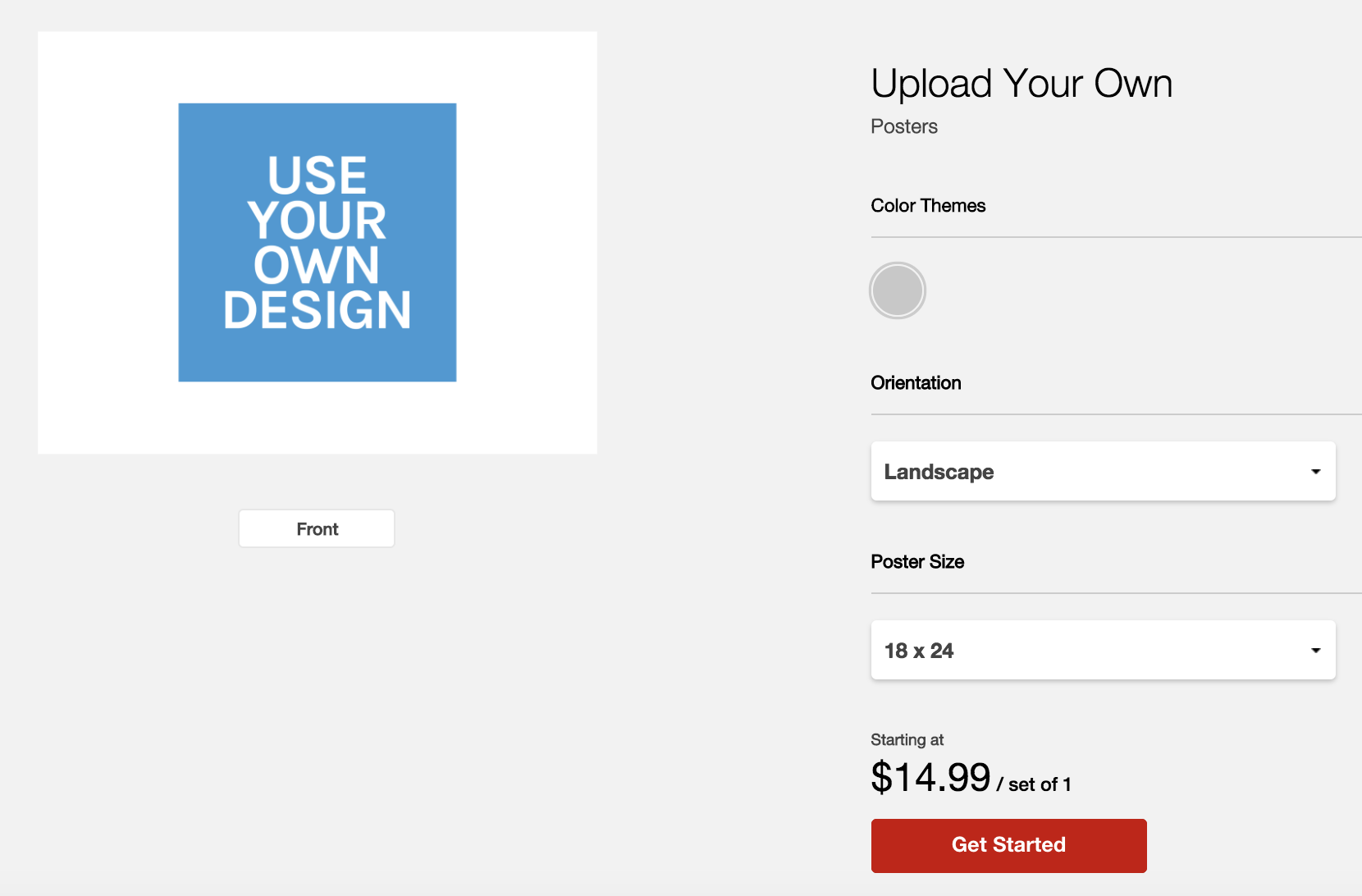 Choose the size and orientation. They offer 18 x 24 (I chose this size in landscape), 12 x 18 and 24 x 36 poster sizes.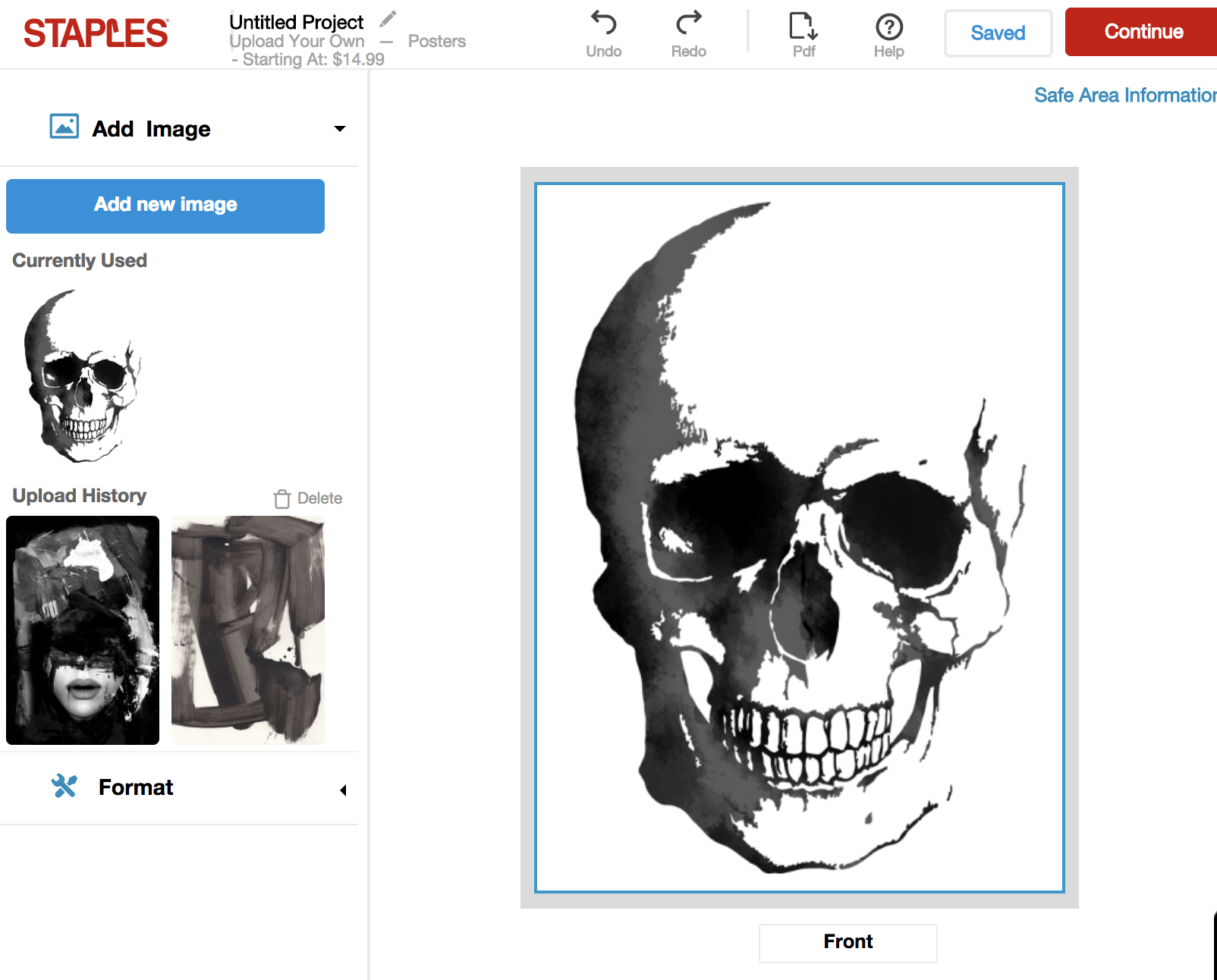 Upload your file…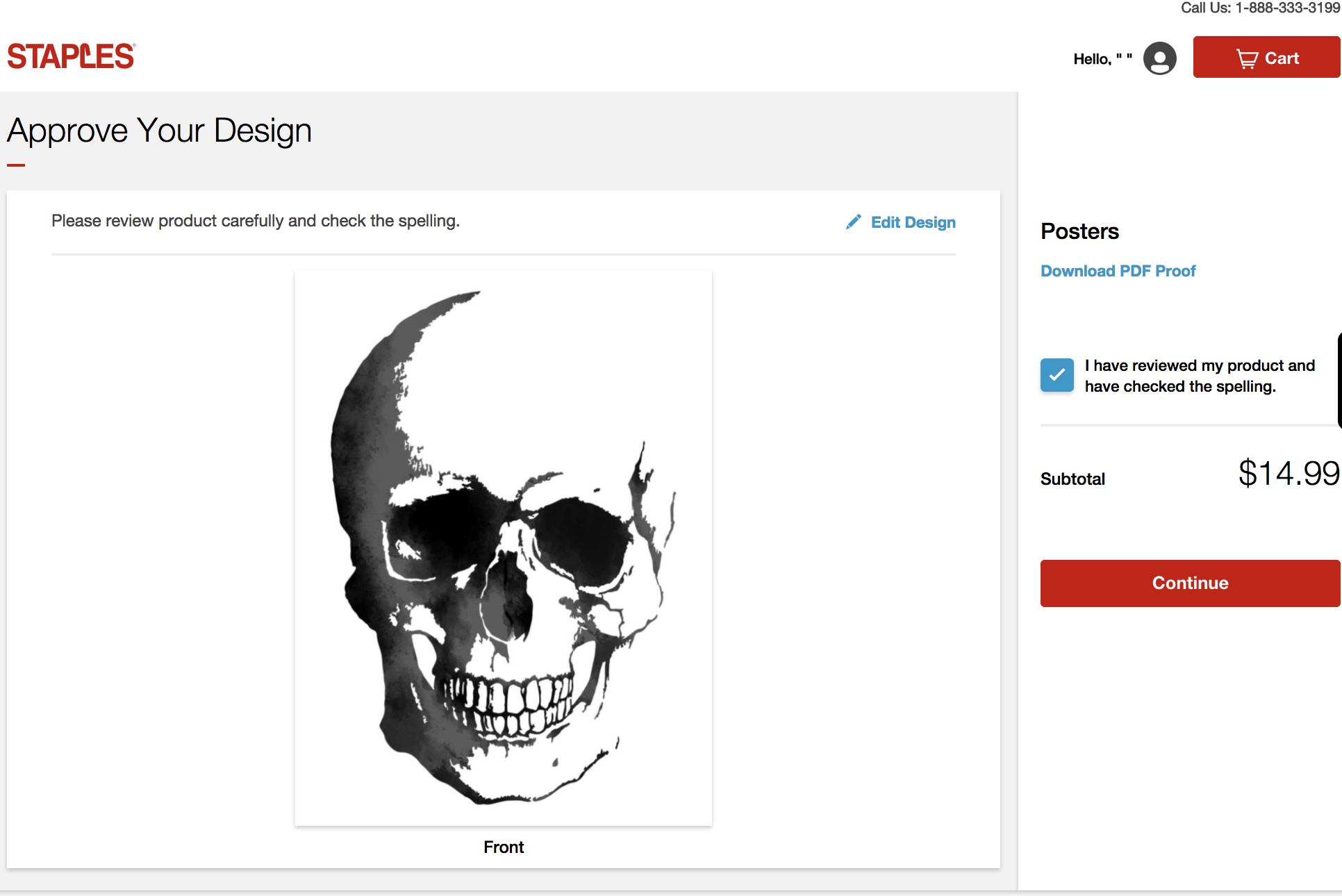 Approve your design and checkout! Usually, you can pick the print up within a few hours.
THIRD STOP: MICHAELS/JOANN/AMAZON
After I pick up the print at Staples, I'll head to Michaels or JoAnn (whichever has a better coupon at the time) and search for a frame that I think will go best with the room.
Believe it or not, Amazon and WalMart have some decent frames as well. They're on the cheaper-looking side, so if you can spare a few extra bucks, spend it on the nicer quality.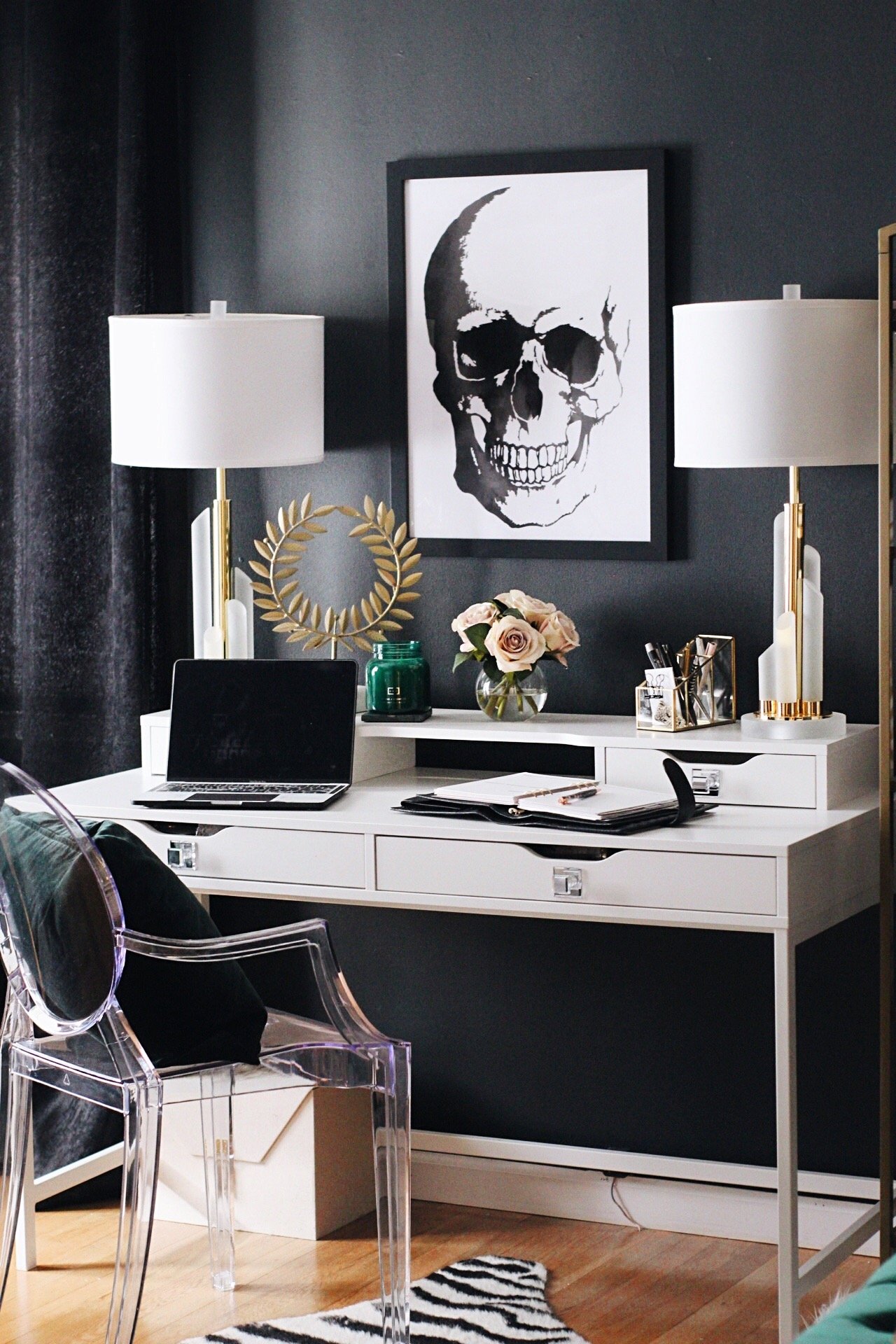 I ended up finding a black frame on Amazon for $23 and I'm lovinggg the way it looks on the black walls surrounded by all the white and gold.
Total cost for the skull art (including frame): $39
Given that I've seen similar canvas/framed prints for the same size and well over $100 makes my bargain-hunting heart happy as shit.
I know the skull art isn't everyone's taste, so here's another example of art that I've found on Etsy AND printed/framed in my home for less than $100: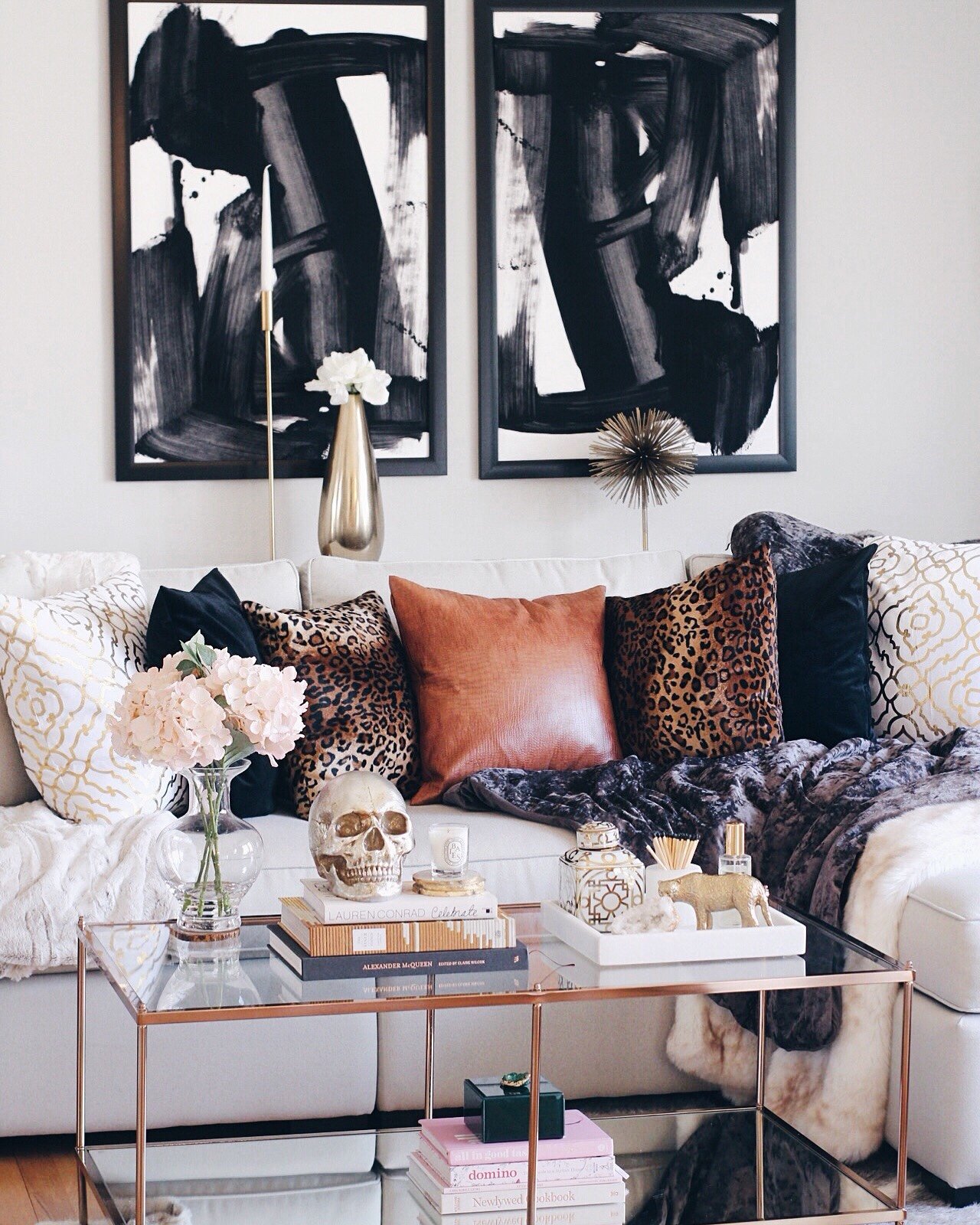 Art: $13.53
Staples Printing: $60
Frames: $22/ea (JoAnn)
The total cost of this art featured in my living room: less than $100. I used the same print for both frames but flipped one upside down…seewhatIdidthere.jpg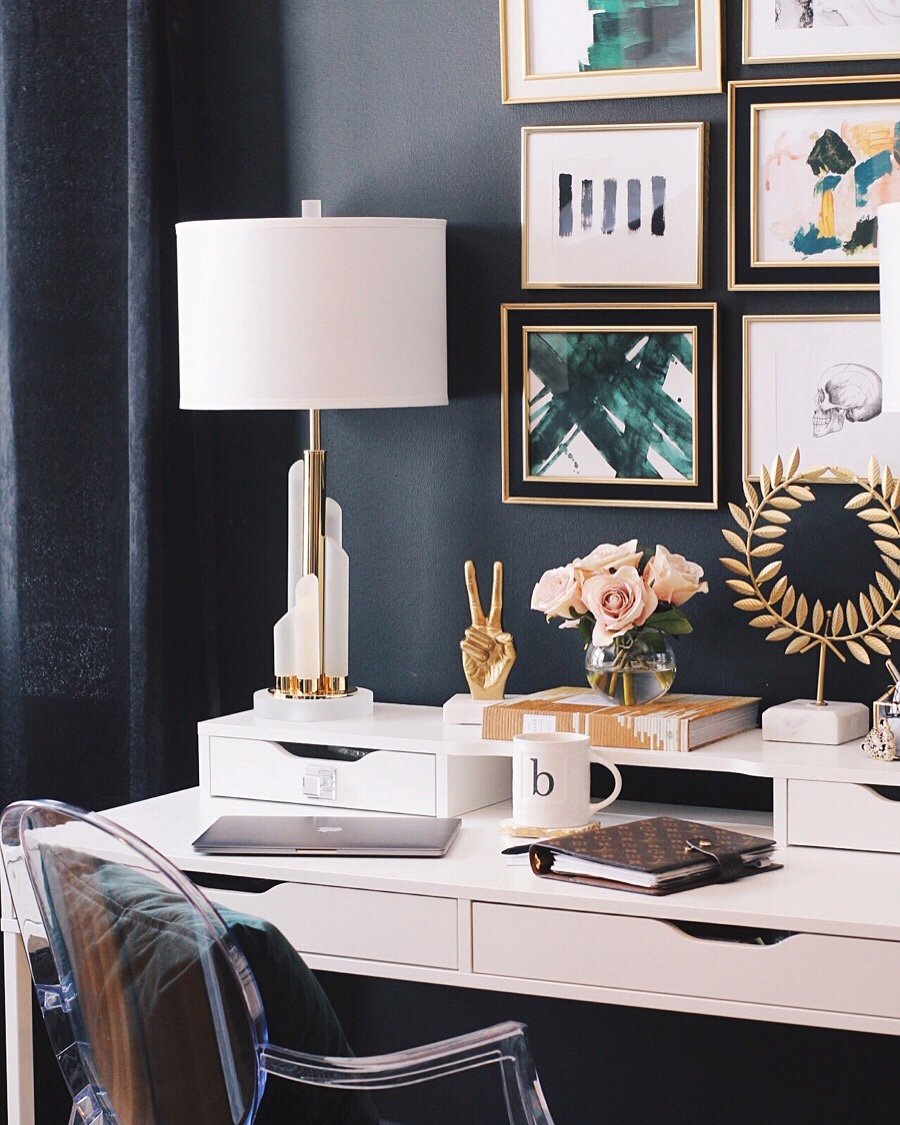 I also created a gallery wall in my office for less than $100. I can't continue to word vomit in this post anymore, but check out my DIY gallery wall post here.
TL;DR (too long, didn't read):
x Search for printable art files on Etsy
x Print them at home or at your local printing center (I prefer Staples)
x Purchase frames at Michaels or JoAnn
x Throw that art in the frame and hang on your wall.
x Fin
Shop my favorite art from Etsy below:


*This post contains affiliate links