A coffee table as a standalone piece of furniture is rather boring, yet, styling this little table in front of your sofa can create a world of difference to your room and essentially make or break your seating area. I find myself swapping out items and styling my coffee table on a regular basis.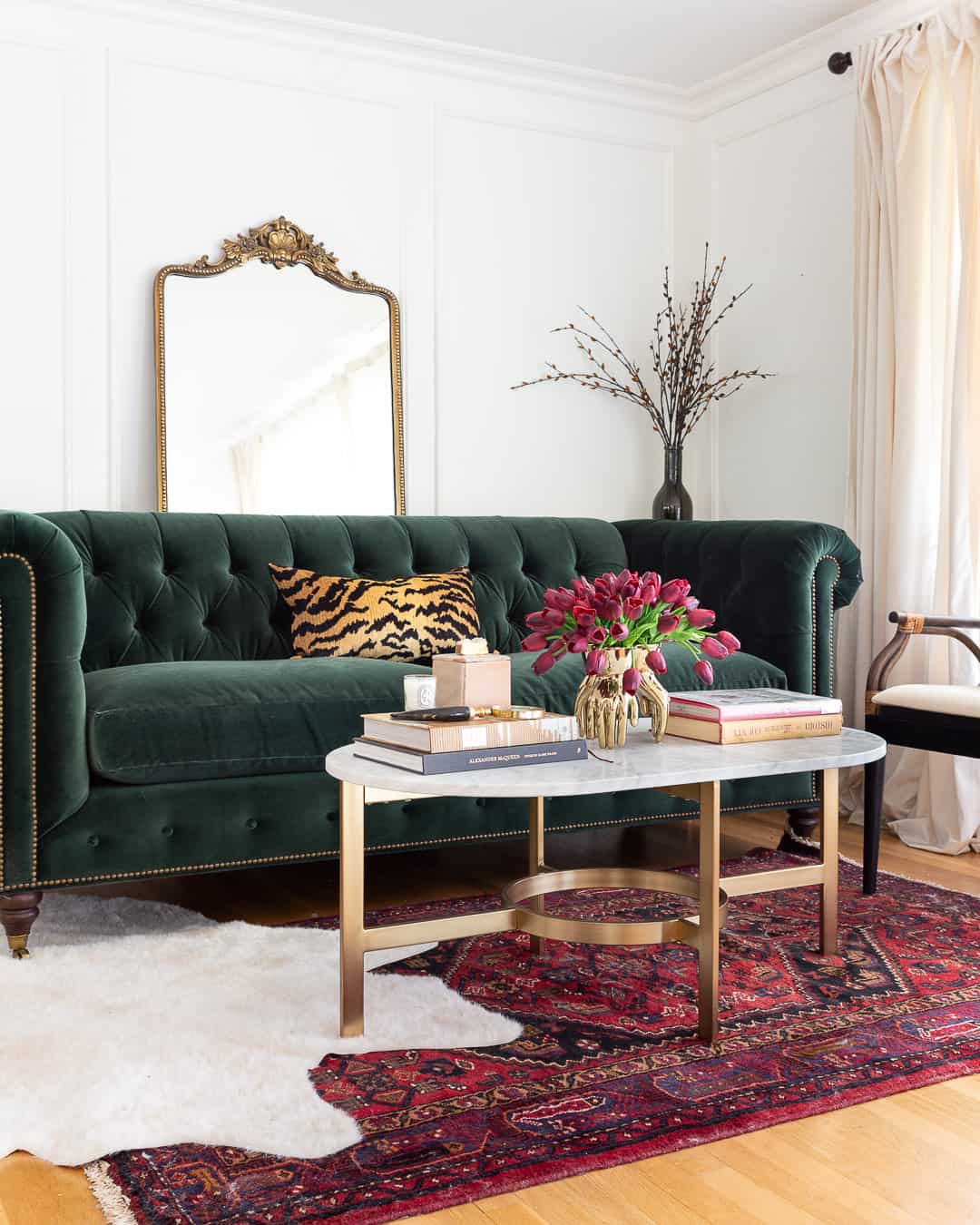 When it comes to decorating a coffee table, I always remember to keep the rule of three in mind. This decorating guideline of "3" says that items arranged in odd numbers are more memorable and visually appealing than even-numbered groupings. Three seems to be *the* magic number, but 5, 7, or 9 also work well.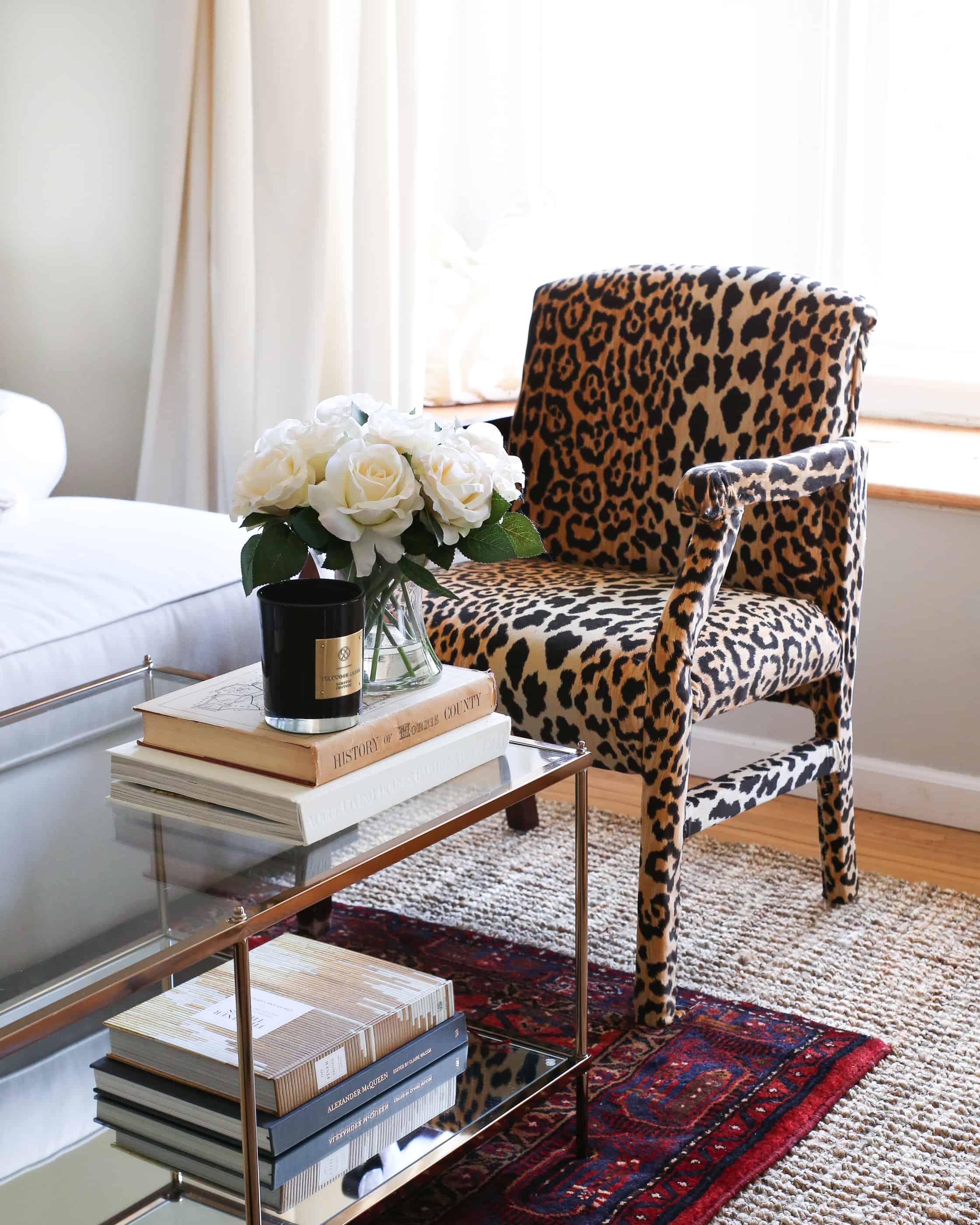 Today I'm breaking down the go-to accessories I use when styling my coffee table: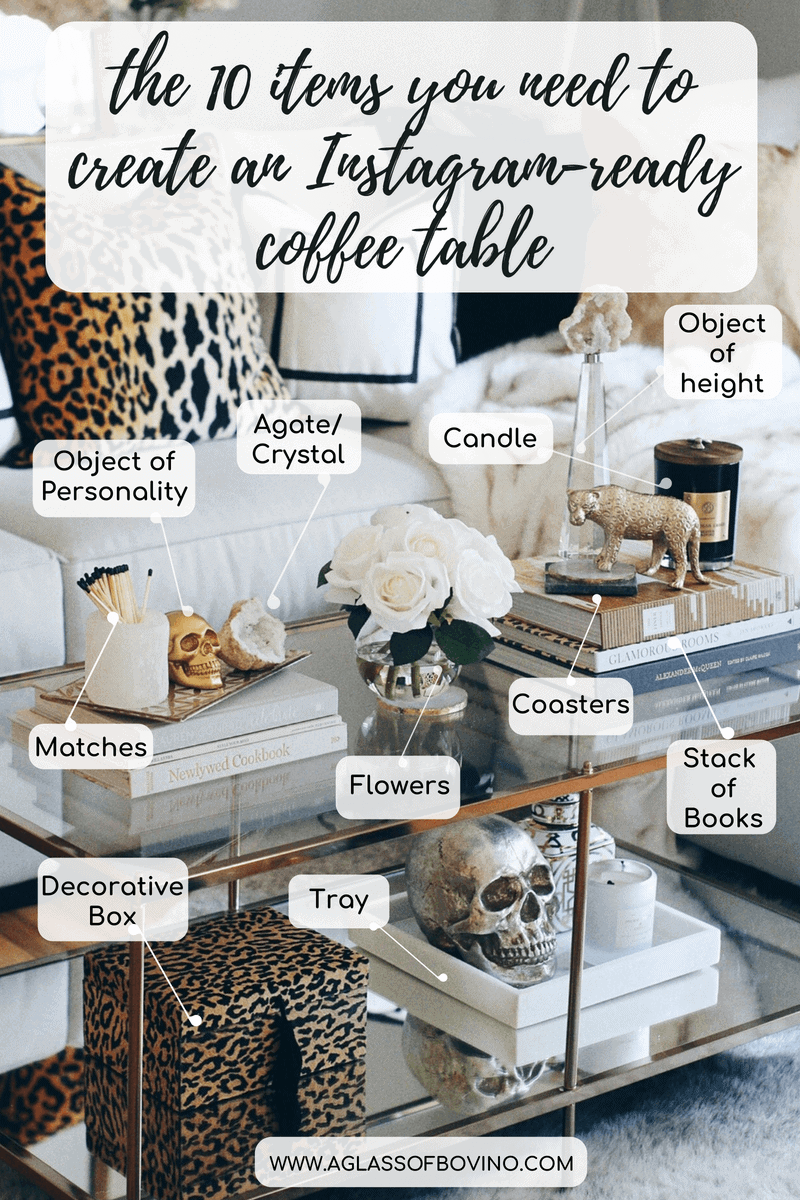 1. An object of height
Adding objects of different heights, shapes, and sizes creates a visually pleasing vignette. Remember, decorating is only about pleasing the human eyeballs.
2. Books 
My criteria for incorporating books:
x Use at least 3-5. If you have a larger/2-tiered coffee table, you'll most likely be able to fit more than one stack
x Books with a spine that's between 1″ – 2″
x Hard or thick covers. I personally don't like the look of thin paperbacks for decor
x Books that don't vary too greatly in size when stacked
3. An Accessorized Tray 
If you really think about the idea of trays, they're like mini tables on larger tables. Or in this case, a mini table on a medium table on a large table (I call this tray stacking). Inception.
4. Candles
Because they smell good,  set the mood and they're pretty. 
5. Flowers or Greenery
If you can consistently incorporate real flowers or greenery, more power to you.
6. A Decorative Box
Boxes are great to break up the space between trays and books.
7. Decorative Matches
 I love the look of black/white tipped matches and I've been able to find them at my local Home Goods. I actually never use them, they're for visual purposes only. Like the sofa with the plastic wrap on it in the room that no one is allowed to go in, which all Italian grandmothers have.
8. Something that highlights your personality 
Just like your home is a reflection of who you are, so are the accessories you use to style with. Choose something that either means something to you or brings out your personality. I personally use skulls but, to each their own.
9. Agate/Crystals
I'm not into crystals from like, an "energy" perspective, but I was obsessed with collecting beautiful rocks as a kid and am a sucker for a gorgeous agate.
10. Coasters
You can use coasters under a candle to add an additional layer to the coffee table vignettes. It's the little things in life.
Looking for some of these coffee table accessories? Here's a roundup of my favorite items to style with: