As a self-proclaimed maximalist, one of the things I obsess over when designing a room is how many different elements I can tastefully layer without the room feeling overpowering/borderline belonging on an episode of Hoarders. 
I literally and metaphorically try and look at blank room through a different lens. Meaning I want the room to not only look beautiful in person, but beautiful in photographs too, and a layered room achieves just that. 
When it comes to layering a room, it's all about using different patterns, shapes, textures and colors to add depth, balance and create contrast. 
I tend to gravitate towards a busy pattern layered with a solid rather than a busy pattern with a busy pattern. There are instances where pattern on pattern looks AMAZING, like this: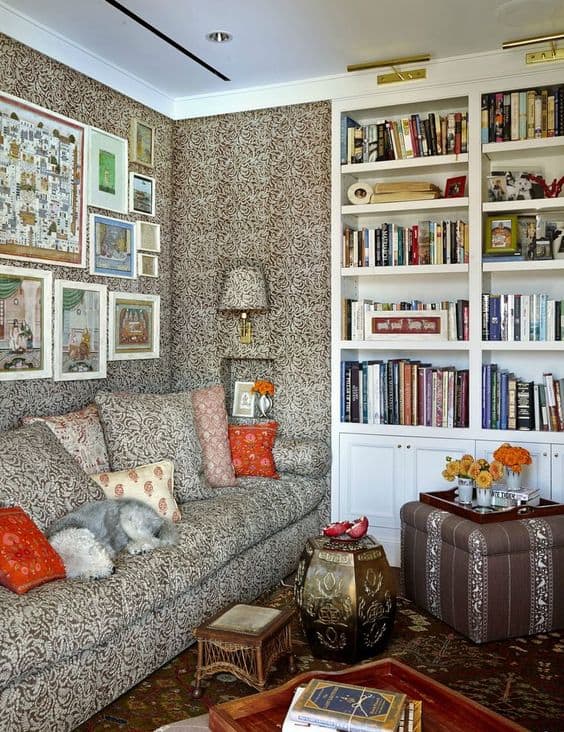 Via House Beautiful
Same method applies for layering textures  (i.e. a cowhide layered over a jute rug). 
Just like with  fashion, layering a room pulls together a cohesive and styled look while adding depth and personality. Do I need to sell you on why I love the art of layering any further?  No? OK great. Now for the fun part…
1:  Layer rugs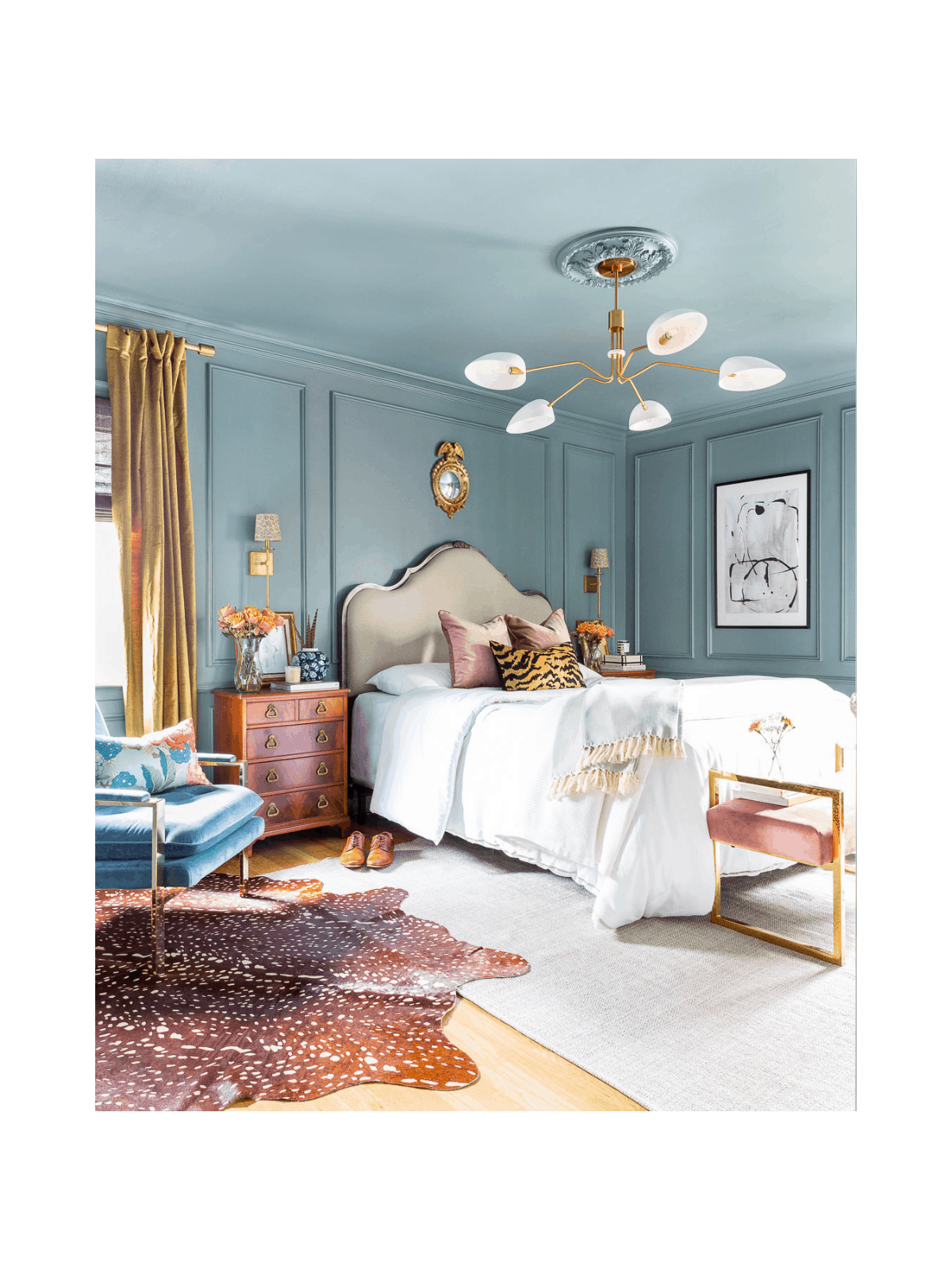 My go-to for rug layering is a cowhide on top of an area rug.  This is a great way to mix textures and depending on the look you're going for, you can go bold (i.e. zebra, antelope) or keep it simple with a solid cowhide. I also think the shape of a cowhide on top of an area rug is an amazing contrast and breaks up the room a bit.  
Styling tip: When I'm layering a cowhide, I angle it in a way  that it's partially "hanging off" the area rug versus in the same straight direction as the area rug.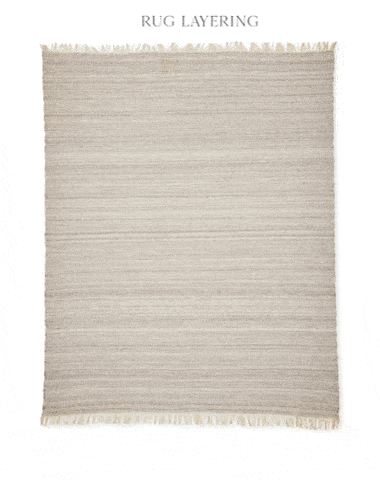 2: Layer window treatments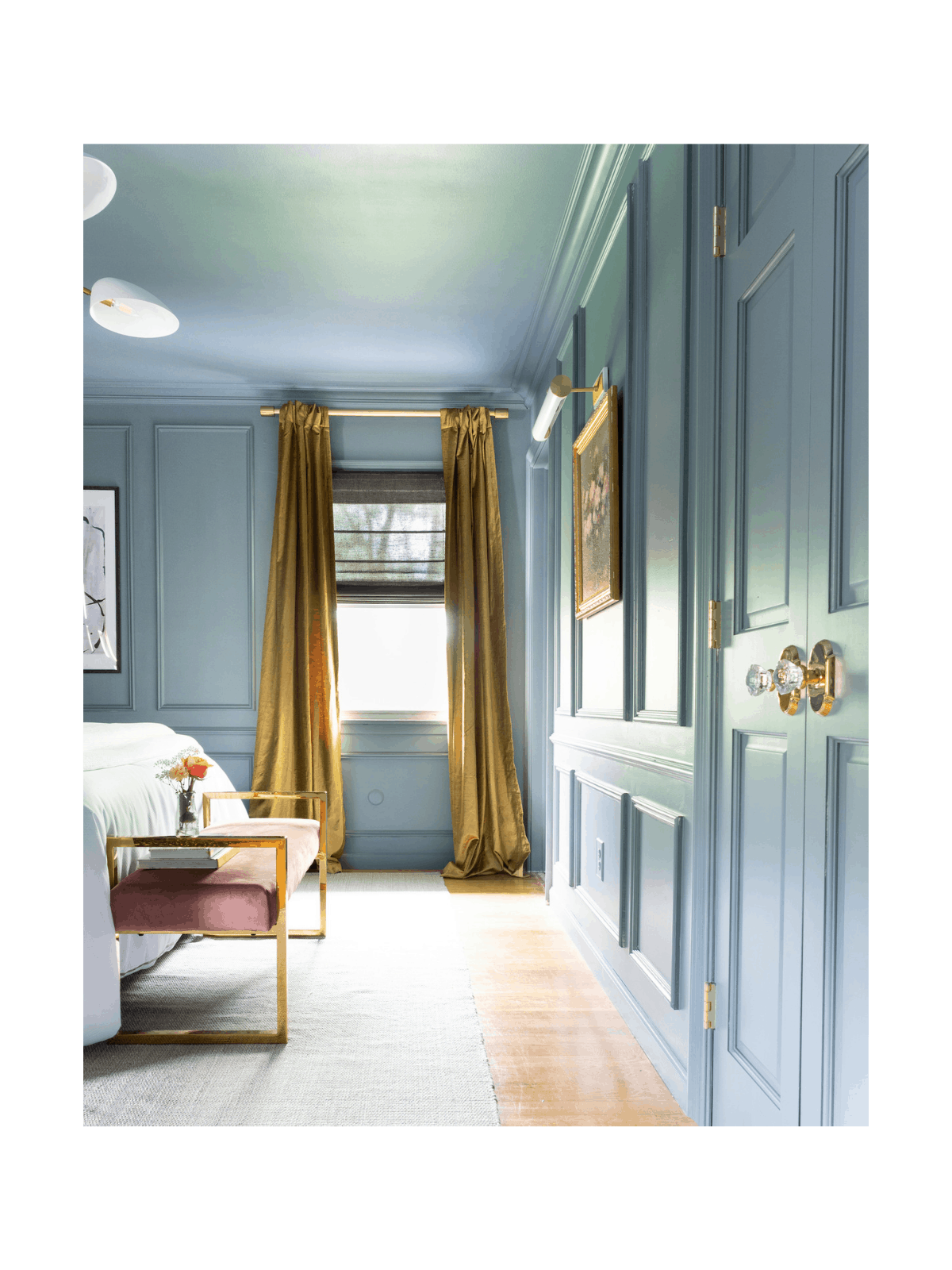 Window treatments are like the earrings of a room, and one of the best decisions I made for the bedroom was layering window treatments. Again, it's yet another way to bring in different colors and textures to the space, like the caviar linen Roman Shades paired with Chartreuse velvet curtains.
You can layer window treatments with a Linen/Bamboo/Wood shade paired with curtains and again, go as bold or as neutral as you'd like!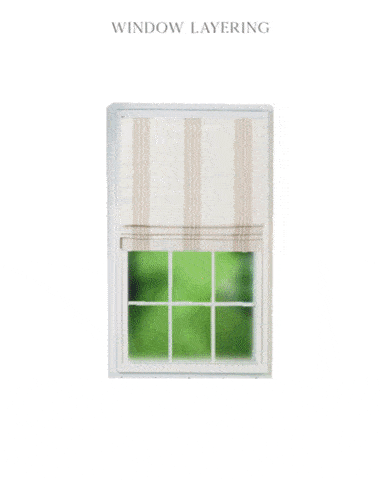 3 : Layer pillows
No need to use 16 pillows on a bed to achieve the layered look – just use the simple method of pattern on solid. 
For more pillow layering ideas and how I style a bed, check out this post!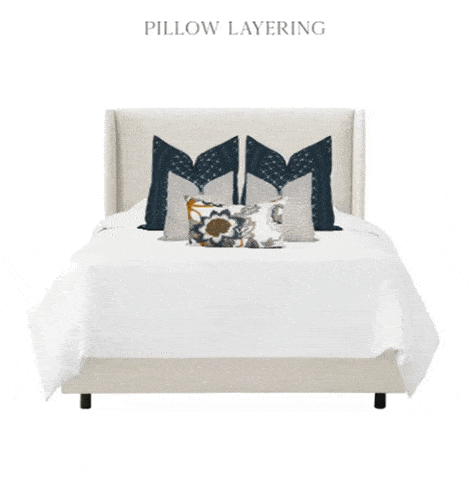 4.  Layer lighting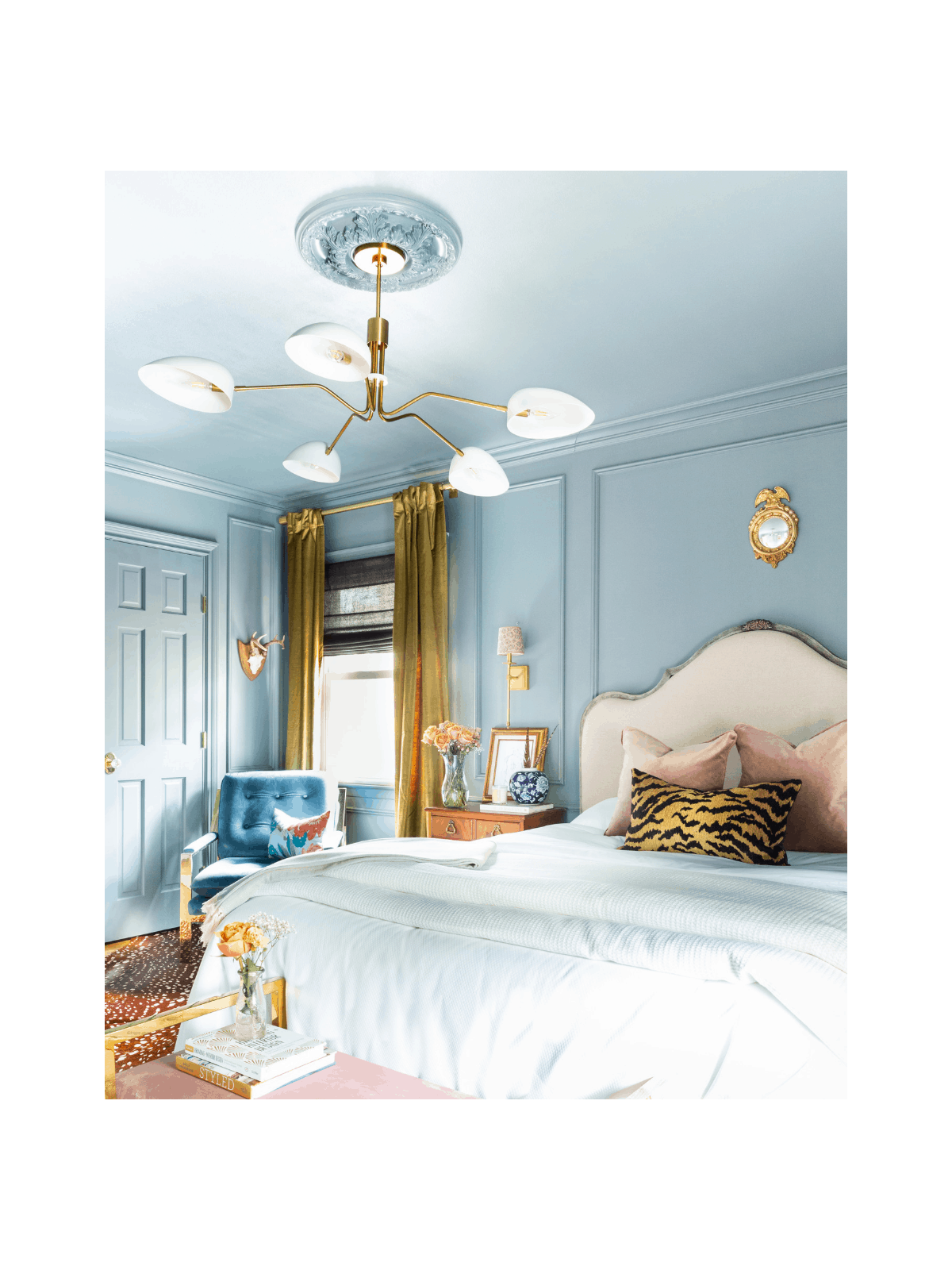 Layering lighting can be done with pairing a chandelier, wall sconces, floor lamps, table lamps and picture lights. 
Achieving this look can be done in two layers: your first layer as your ceiling lighting and the second as task lighting (i.e. table lamps, floor lamps or sconces).
Bonus: Consider using a picture light over art to add depth to your wall.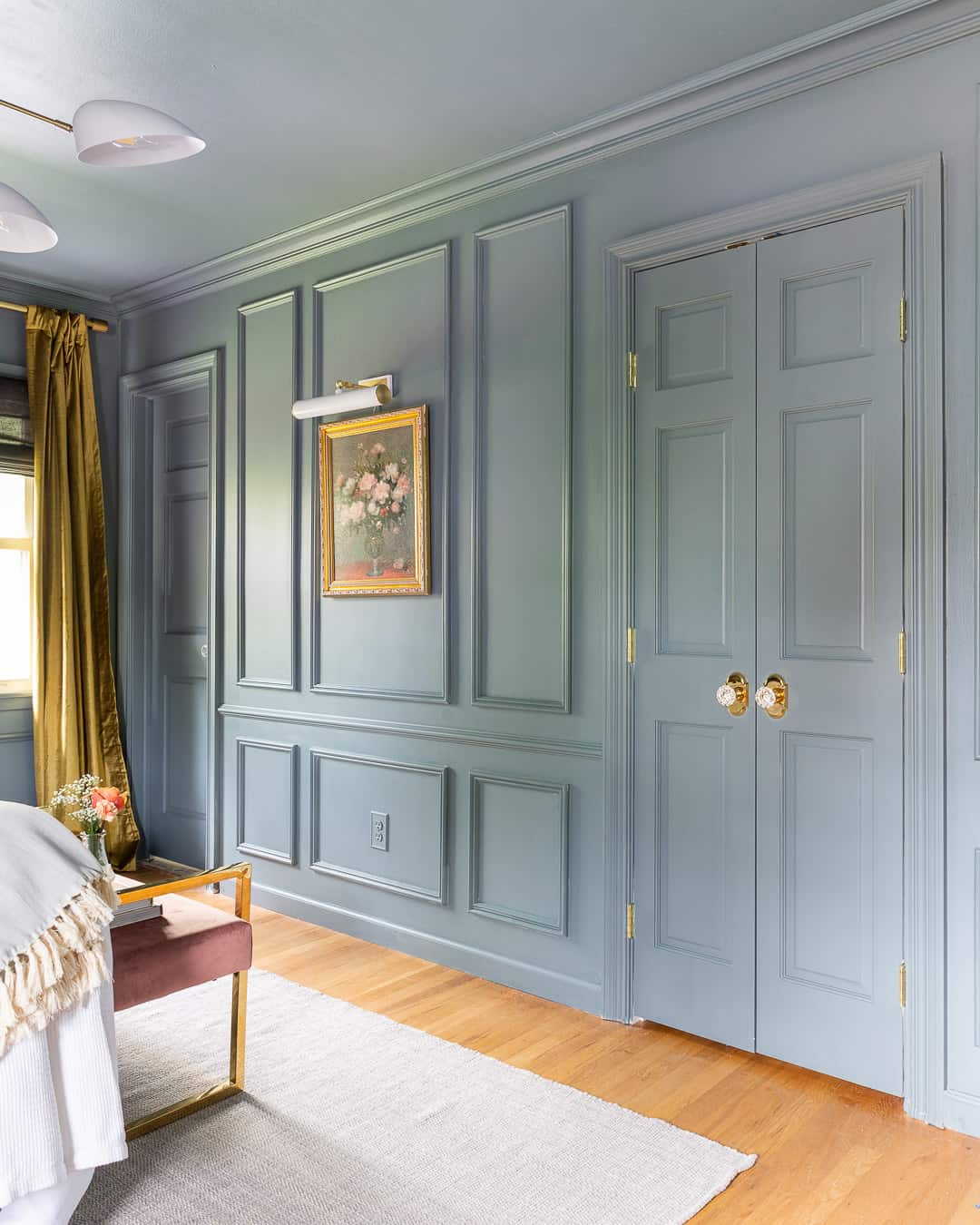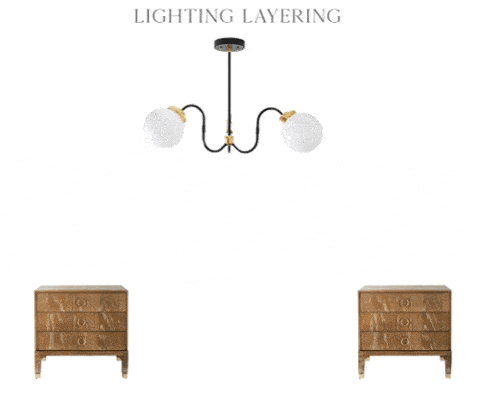 5. Layer Furniture
This one is a bit tricky to describe because yes, a room is technically layered with furniture lol. But here's an example of what I mean…
When I finished our bedroom and was ready to photograph, I took the first photo and something felt…off. I realized that the front of the bed felt naked and was missing a bench. How did I miss that?! Luckily, I had a pink velvet bench in my office that happened to fit perfectly in the room, but it was a small detail that made a huge difference in how the bedroom looked in photos (and real life).
I think it taught me a lesson – to take a step back and view the room as a whole (and maybe take a photo) to see if there are any "gaps" or places where it feels naked. In this case, it wasn't until I took a photo until I realized I was missing a crucial layered element.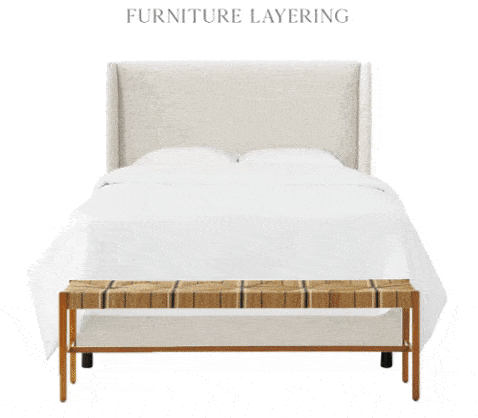 6 . Create a vignette

One of my favorite things to photograph: vignettes. There are a ton of ways and places to do this, but styling a coffee table, nightstand, fireplace mantle, or credenza are the first that come to mind. 
Creating a photo-worthy vignette can easily be done with layering objects of different sizes and shapes. I like to set the scene with first using something tall, then build out the vignette with items like books, flowers, a lamp, a candle, a decorative box or an object of interest.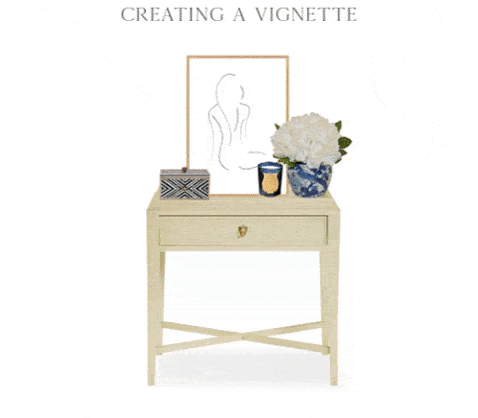 Since I'm sure you're sick of seeing the master bedroom, here's a roundup of some of layered rooms and vignettes that I've been lusting over: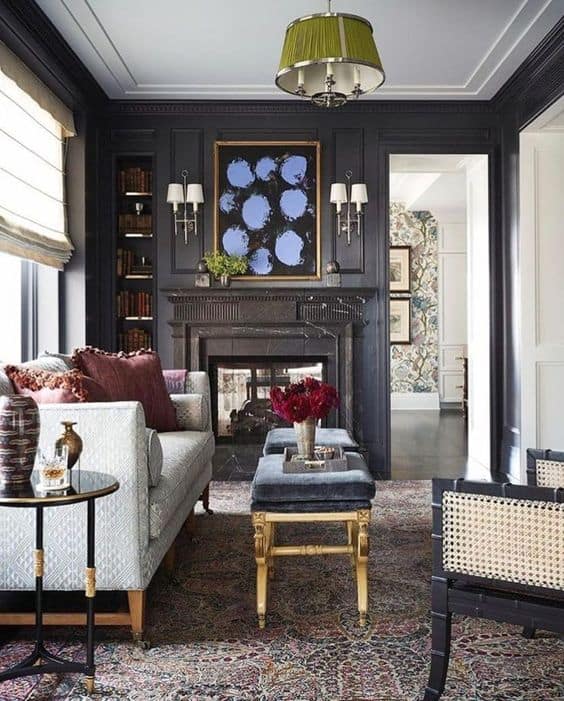 One of my  favorite rooms of all time by  one of my favorite designers: Summer Thornton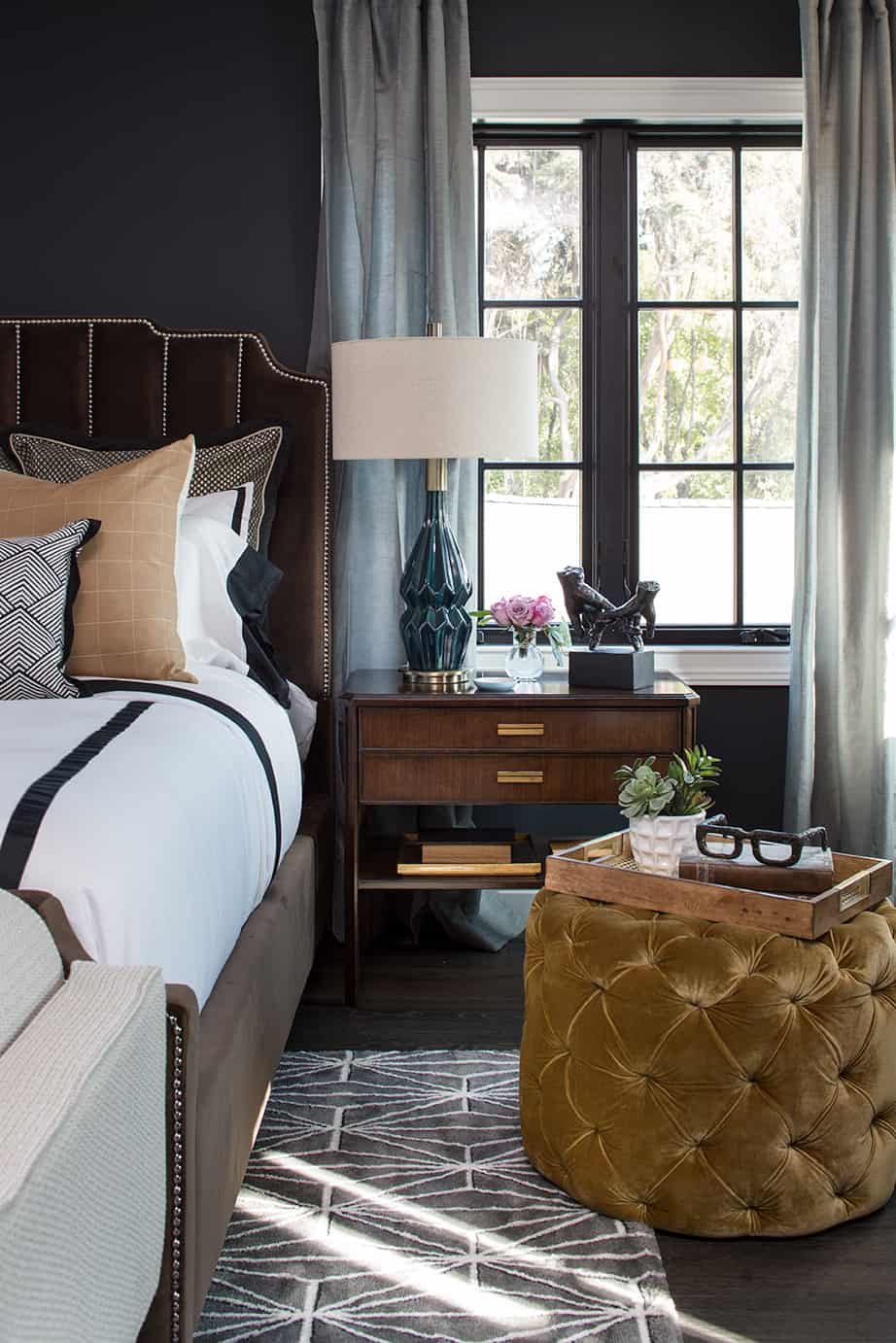 A beautifull layered bedroom via Breeze Giannaso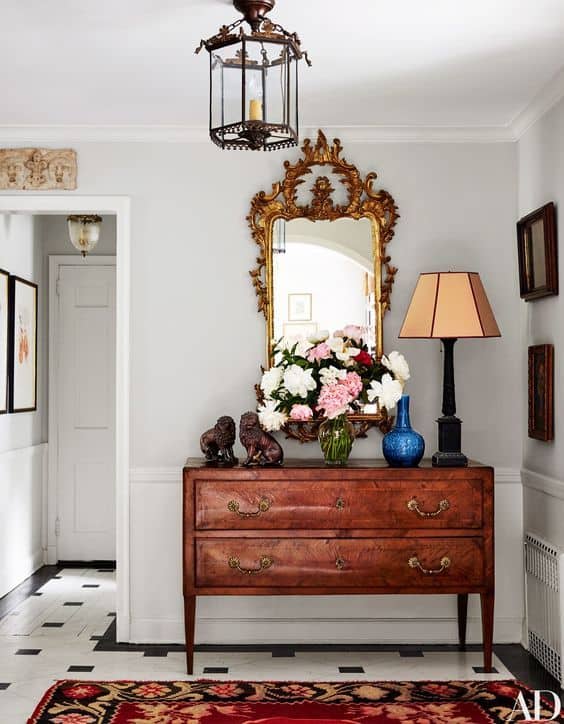 The perfect vignette via Arch Digest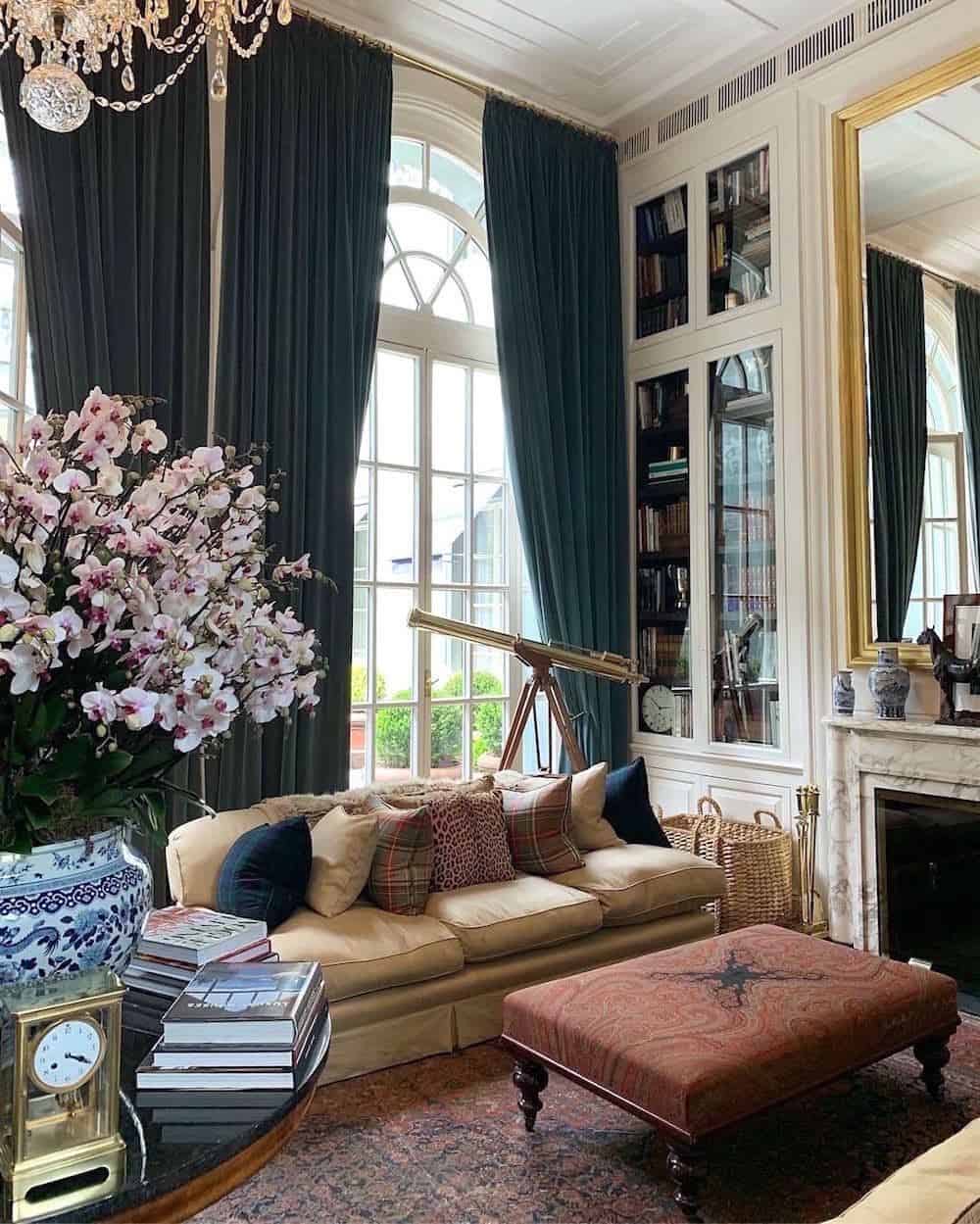 The Ralph  Lauren home via Umberto Corrado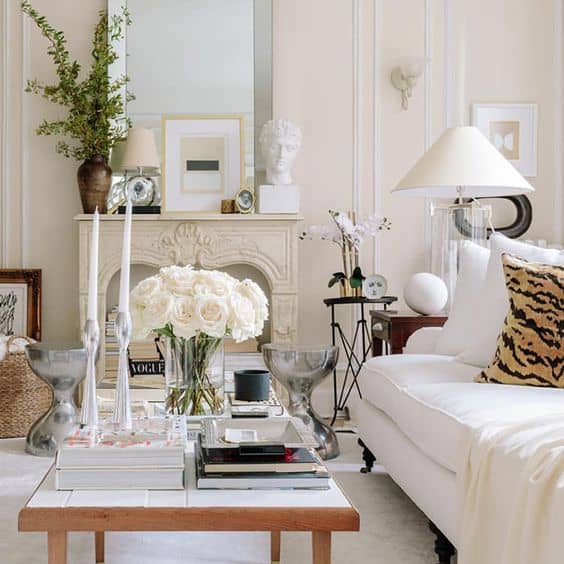 Via Josh Young