Angelo Charles Bovino (Jr) was born at 8:23 pm on June 28th, 2022 weighing 6 lbs 10 oz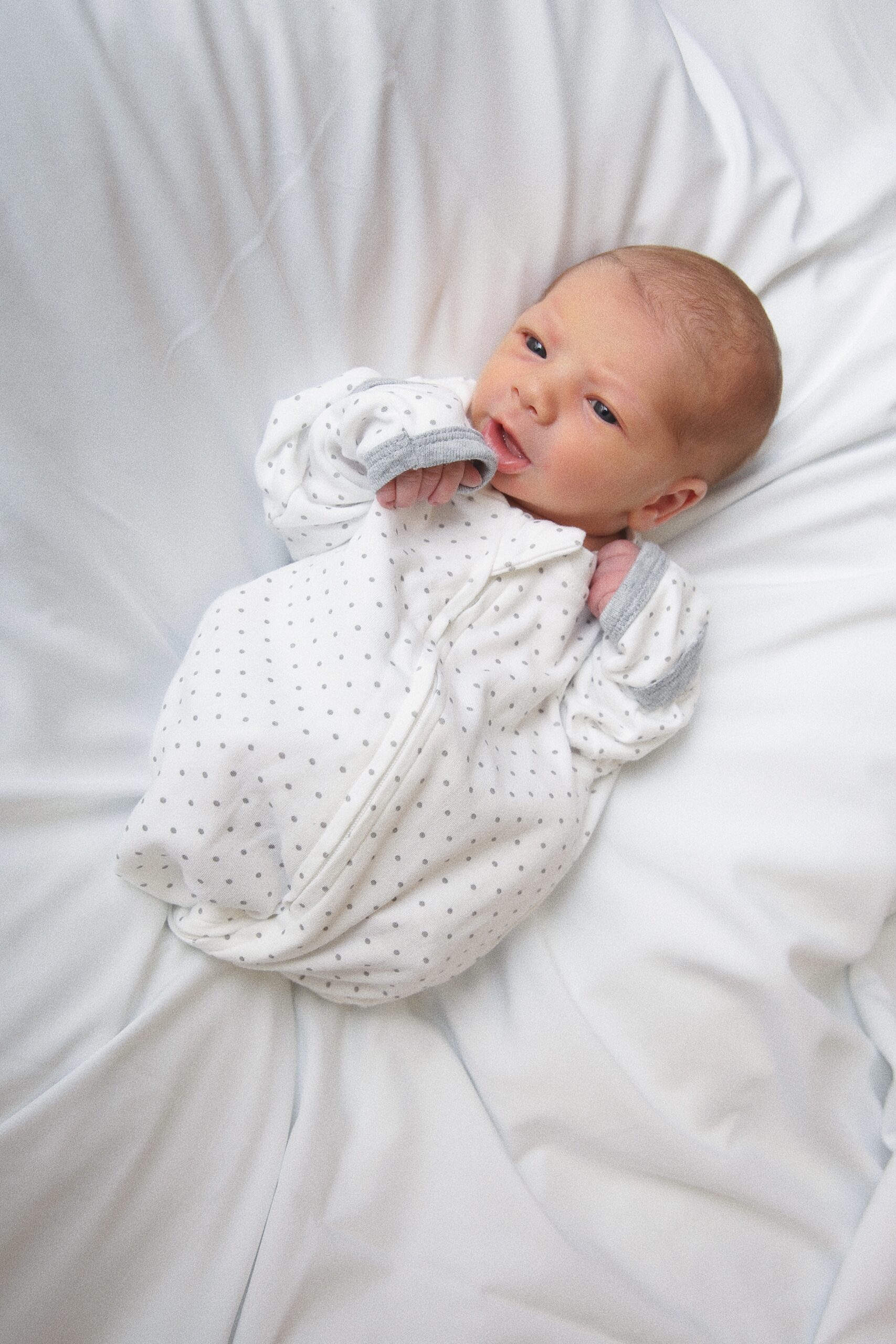 I've always been petrified of giving birth since I was old enough to understand the – eh – mechanism of birth. So when I got pregnant, it hit me like a ton of bricks that I had to not only carry a baby for 9 months, I then had to somehow get it out of me.
In order to cope with the anxiety of giving birth, I tried to prepare, plan and become informed. I dove into other people's birth stories on Reddit, listened to birth story podcasts, and read birth stories on random blogs. I found that the more I read about what could possibly happen to me, the less anxious I was.
But I never once read about what eventually happened to me during my labor and delivery – hence why I'm deciding to share my story. Just goes to show that no matter how well you prepare or how comprehensive your birth plan is, it could all go to shit. 
During my 40-week checkup, my doctor advised that I be induced a few days after my due date (June 25) if I didn't go into labor naturally. His words were "nothing good happens after your due date."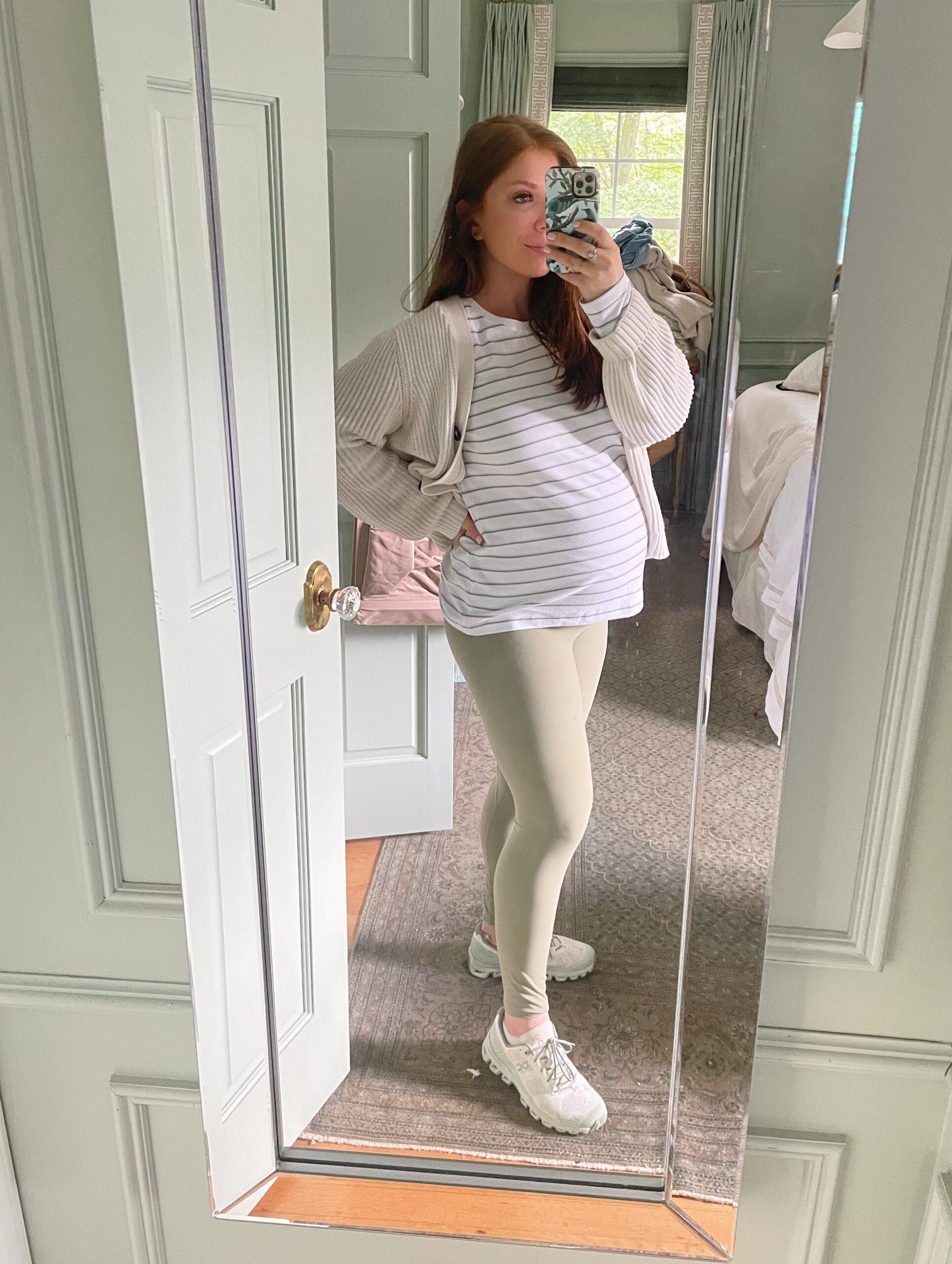 Right before our 40-week checkup
We scheduled an induction for Monday, June 27th at 8 pm. I know there will be opinions about being induced without having a medical reason, but I had a strong feeling that I wasn't going into labor anytime soon (I mean, at 40 weeks he hadn't even dropped yet). My mom had to be induced for me and my brother for going past her due date, so I always assumed I'd have to go through the same. 
8 pm June 27th: When we arrived at the hospital, Saint Clare's in Denville, NJ, it was 89 degrees outside and I was placed in a room without air conditioning. Because I have breathing issues, being in a hot room makes me feel claustrophobic and like I can't breathe. 
How was I supposed to go into labor for god knows how many hours and then give birth in a hot room?! My nurse told me that the air conditioner was broken in our specific wing, but she'd see if she could find a room that was cooler. 
10 pm: Luckily I was placed in a new room that was slightly cooler – a room that I could at least breathe in. They hooked the baby and me up to check vitals and around 10:30, I took my first dose of Cytotec to start the labor process. I started "high and tight" which is basically completely closed, 0cm dilated.
1 am June 28th: Angelo and I tried to get some sleep but I woke up to painful contractions at 1 am. Anxiety kicked in – like oh my god this was actually happening. Little did I know that my induction would not go as planned…
3 am: Had a painful cervical check and was told I was 0 cm dilated. So they gave me more Cytotec and I fell asleep.
7 am: Woke up at 7 to yet another painful cervical check to see how dilated I was – still 0 cm. My doctor advised that I start Pitocin to get things moving along. 
12 pm: I was consistently having contractions 3-5 mins apart and was starting to feel really uncomfortable (side note – the birthing ball really helped me during the contractions). 
My doctor did another cervical check and I was still 0 cm dilated. He advised that I get my epidural at this point.
The only part of my birth plan was "give me all the legal drugs" so I knew I would get an epidural eventually, but I didn't want to get it too soon – at least not until I was a few cm dilated.
So yes, I felt like it was too soon for the epidural because I wasn't dilated at all, but the contractions were becoming unbearable, and I was told that getting the epidural would help me relax, and I'd soon likely be a few cm dilated. 
12:30: The anesthesiologist came in and prepped me for the epidural. I had so much anxiety about this part and was hoping Angelo would be in front of me, but he had to step behind the curtain so they could create a sterile environment. However, my nurse, Ginny, was an angel and held my hand while the needle was placed into my back. 
Unfortunately, the baby was still sitting really high, so I couldn't bend over the edge of the bed properly. The anesthesiologist made three attempts before the needle went into the right place. The first two failed attempts would lead to complications, but we'll get to that later.
1 pm – 5 pm: I finally felt like I could relax. The next few hours consisted of continuous contractions, laying with the peanut ball, and sleeping. Around 3 pm, two nurses came in and said the baby's heart rate was dropping, so they gave me oxygen and decreased my Pitocin which helped regulate his heart rate. 
6 pm: I was feeling discouraged that I still wasn't even 1 cm dilated during the last cervical check, but I was having consistent contractions all day. Needless to say, I was hopeful when my doctor came in to do yet another cervical check at 6 pm. He was optimistic and said that if I was at least 1 cm dilated, he'd break my water. 
But I was somehow still 0 cm dilated.
He left the room to go speak to his colleagues while I sat with Angelo, concerned about what would happen next.
How effin long would it take for me to get to 10 cm and then push a baby out at this point? 
My doctor and nurse Ginny came in and told me that I was basically experiencing false labor, the meds weren't working, and he was concerned that maybe the baby hadn't dropped any closer to my cervix yet because there was a cord issue.
He then offered something that I had not yet prepared for or done much research on:
a C-section.
I jokingly replied, "but what am I supposed to do with all the perineal foam I bought?"
They went over the pros/cons, recovery, etc., and left me and Angelo to talk about it before making a decision.
My emotions were all over the place. I had done so much research and mentally prepared myself to deliver vaginally. I now had to consider having surgery, the 6-8 week recovery time, and how Angelo would take on the burden of caring for me and a new baby.
I essentially had two options: move forward with a C-section or spend another night trying to induce labor, get from 0-10 cm and then push a baby out. The latter didn't feel promising, so I opted for the c-section.
I felt like I had failed.
But how much longer would the induction process take if, after 24 hours, I still wasn't even 1 cm dilated?! 
7 pm: Within minutes, an anesthesiologist, two more nurses and my doctor were prepping me for surgery. Ginny's shift ended at 7, but like the saint she was, she wanted to stick around and be there for support during the delivery because my anxiety was through the roof. Also, everyone was placing bets on how big the baby would be after we informed them that Angelo was a 10 lb baby, haha!
7:30-8:23 pm: While the medical team walked me through the C-section process, I was uncontrollably shaking, feeling really hot, and like I couldn't breathe. I wanted to say I wasn't ready and I was scared, but I couldn't get the words out. Looking back, I'm pretty sure I was having a panic attack. 
Before I knew it, I was under the bright lights in the operating room while a 90's Pop soundtrack played in the background, and about six other people were shuffling around prepping me for surgery. Angelo had to wait in the other room while they set up, and Ginny held my hand to calm me down. My hands were strapped down and I was violently itchy (a side effect from the epidural), which felt like some sort of medieval torture method. 
Everything was a blur. At some point, the anesthesia started to hit and all I remember was Angelo finally sitting next to me, feeling pressure on my stomach, and my doctor holding up my screaming baby.
My baby. 
One of the nurses took photos/videos and I have a full view of him being pulled out of my stomach – my insides showing and all. It was rather disturbing and something I wish I had never seen. But I am so grateful for all the other photos/videos she took. 
None of it felt real. I had waited months to meet him and here he was. I couldn't see what was going on but Angelo went to cut the cord, they cleaned him up and brought him to me.
The first thing he did was lick my face LOL.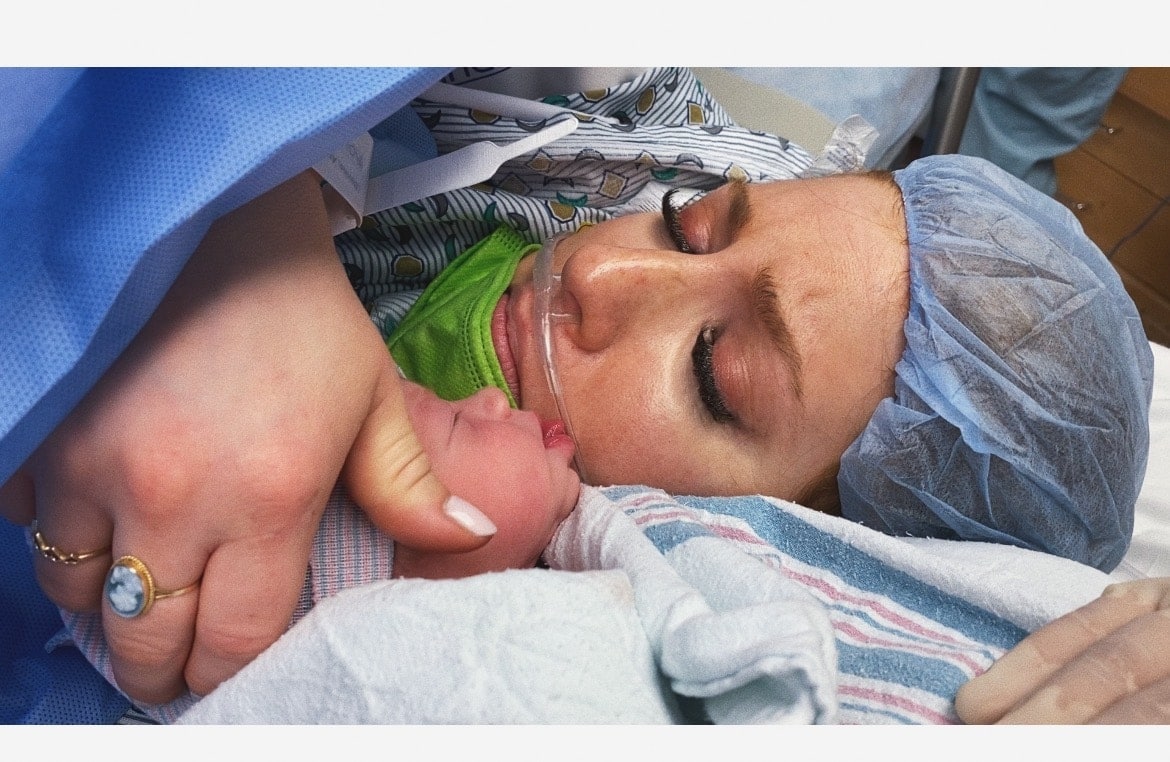 Every bit of pain, worry, and stress dissipated at that moment. It was the purest form of blissfulness and elation I've ever experienced.
I was hoping for immediate skin-to-skin contact but everything happened so quickly. They whisked him away and sent me to a recovery room. I kept asking when I could see him and about an hour later, they finally brought him to me. 
The morning after delivery: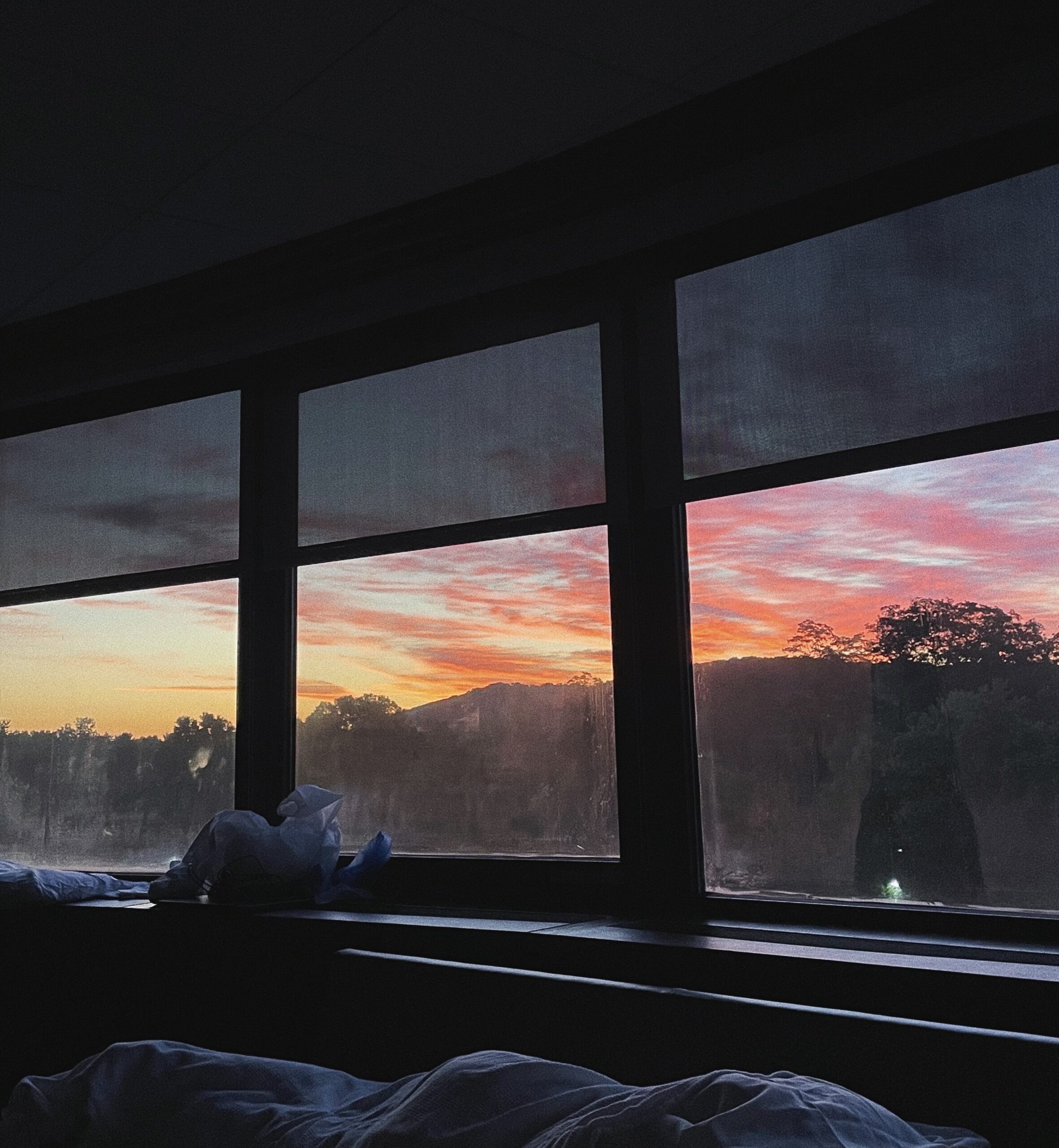 The beautiful sunrise from our room
Fast forward to 7 am, I had an excruciating headache that trickled from my forehead down to my tailbone. Something didn't feel right. To make a long story short, I was told I needed a blood patch, which eventually happened 28 hours later. It was a rough 28 hours – between the c-section pain and head/spinal ache, I couldn't take care of the baby like I wanted to.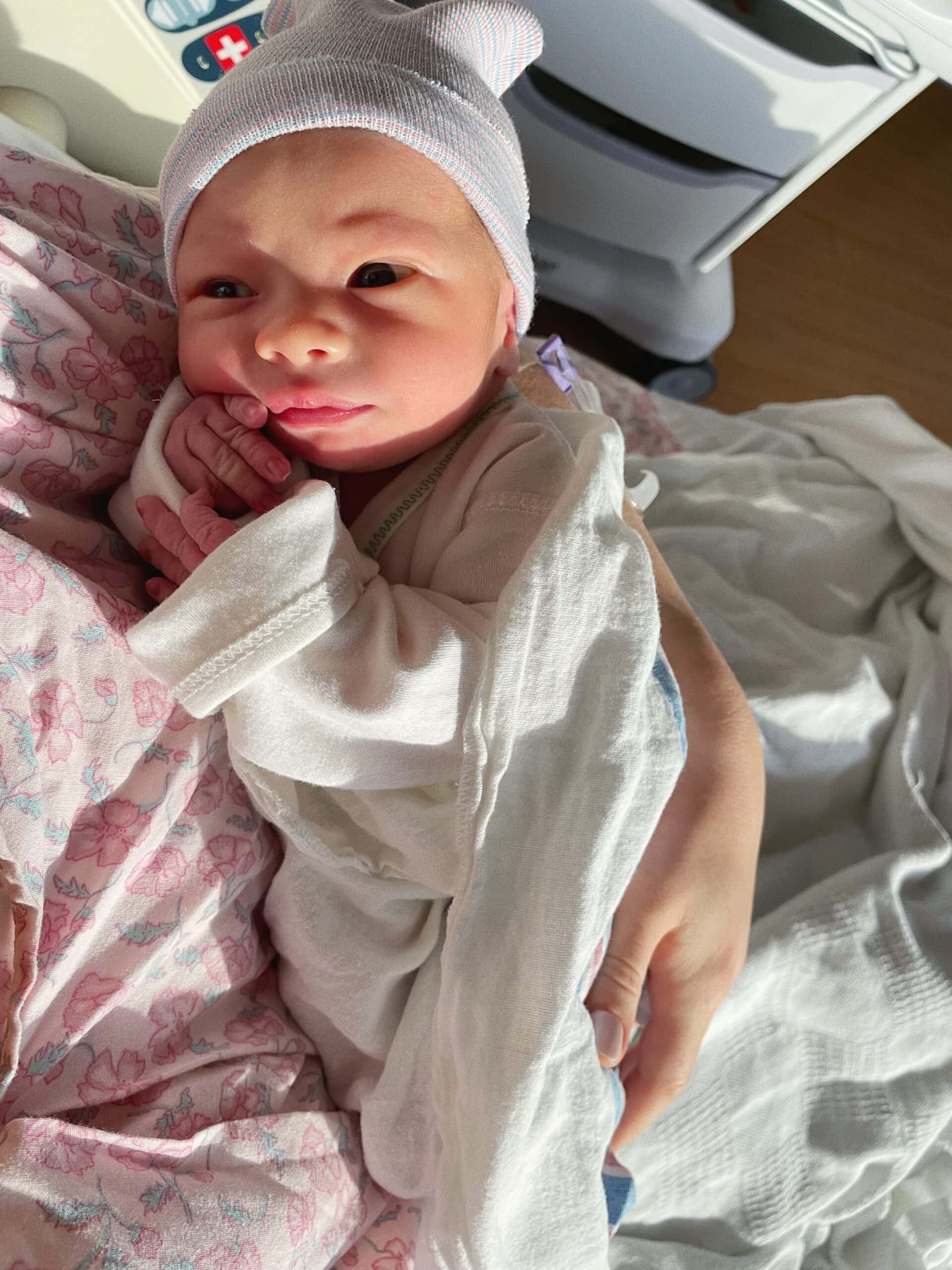 Essentially, the two failed epidural attempts created holes in my spine, which was causing pain, and the only way to fix it was to give me another epidural using my own blood to fill the holes. If I didn't do this procedure, they said the headache would last up to two weeks. I was dreading another needle in my back but the pain was absolutely unbearable, so I went for it. 
Luckily about 2 hours after the procedure, I started to feel some relief. Since being home, I still unfortunately am experiencing excruciating pain in my lower back, to the point where I can't be comfortable unless I'm taking Tylenol or Motrin. I can't figure out what's going on and I'm going to see a doctor about it but I'm praying it will resolve itself soon. Maybe it's just the aftermath of a failed induction, missed epidurals, C-section and blood patch all in the span of 3 days?
Anyway…
After four nights in the hospital, we finally went home on Friday!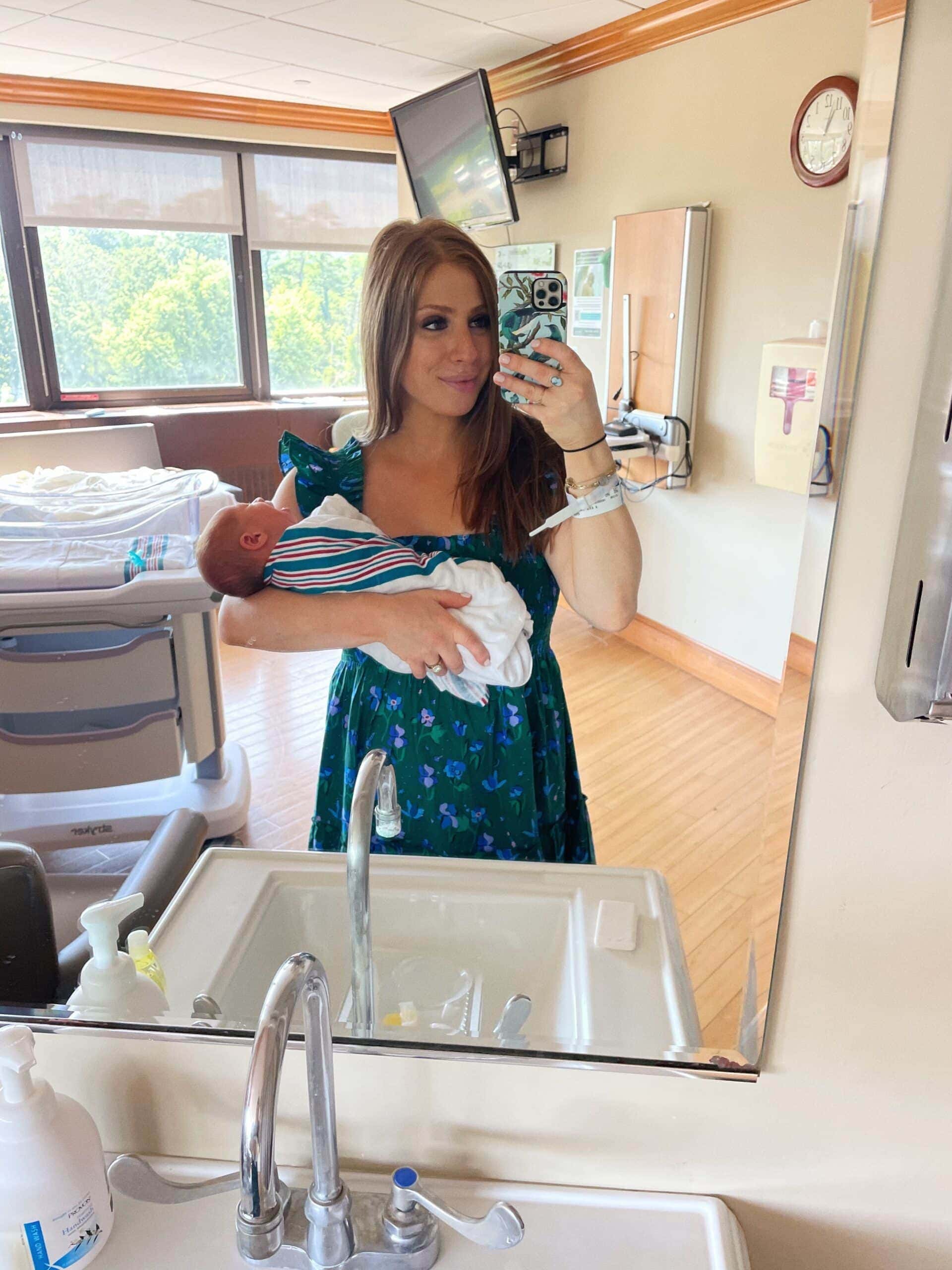 After living in a hospital gown for 4 days, I couldn't wait to put on something that made me feel like myself. 
I am forever grateful for the amazing nurses who took such good care of me and baby Angelo during our time at the hospital. Nurses truly are angels. 
I've never been one to publicly gush over my husband, but I cannot begin to describe how gracefully Angelo has stepped into his role as a dad. It was so instinctual for him. I wasn't really surprised because he's always been so great with babies and animals, but it's been a delight to watch him flourish with our own son.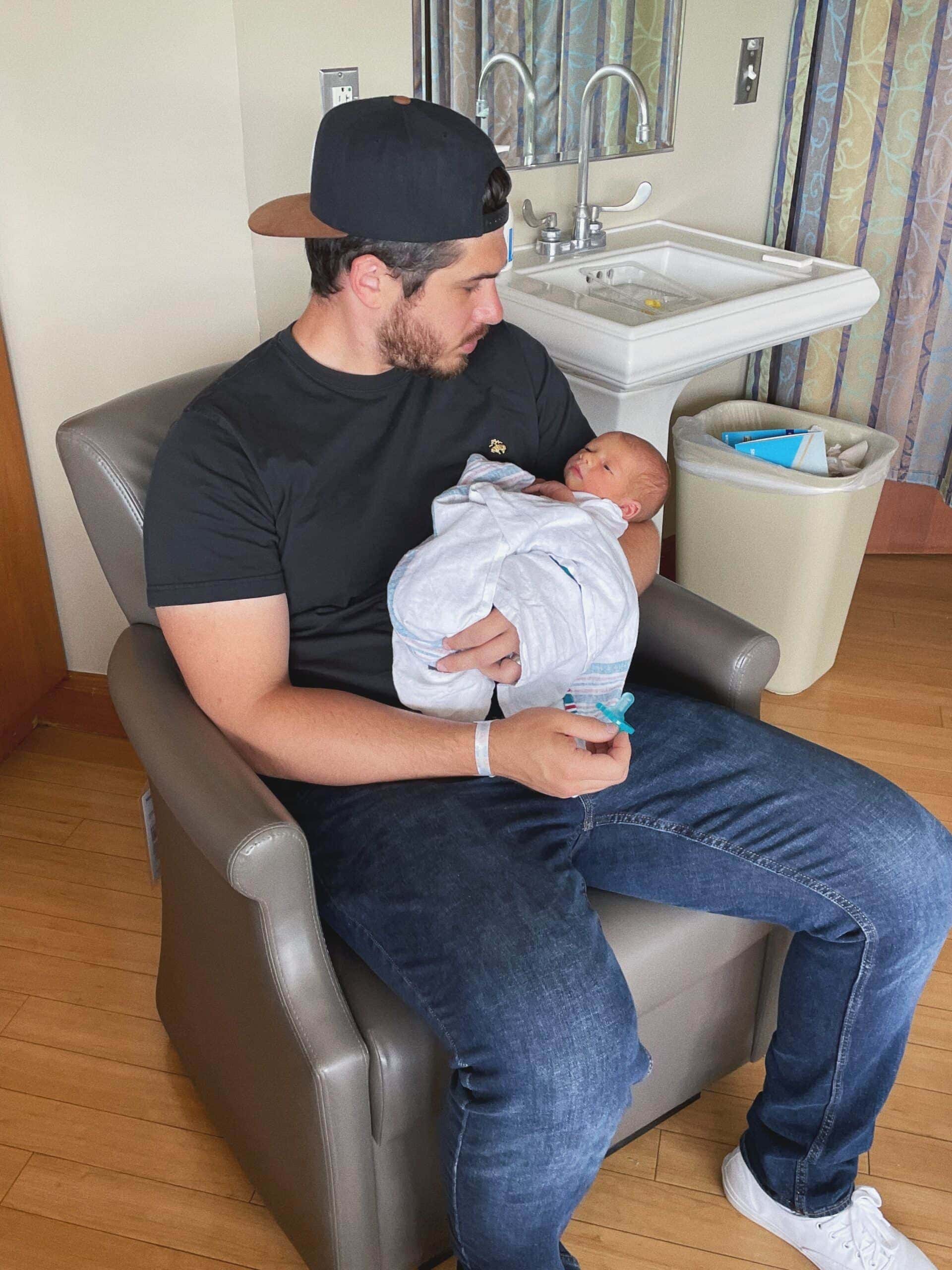 He's been an unbelievably fantastic partner and has taken such great care of me and the baby. He sacrifices his own sleep so I can sleep a little more. He ensures that I leave the house at least once a day for a mental break. He's always by my side to make me feel better when I'm emotional. He encourages me to keep doing things that make me feel like me.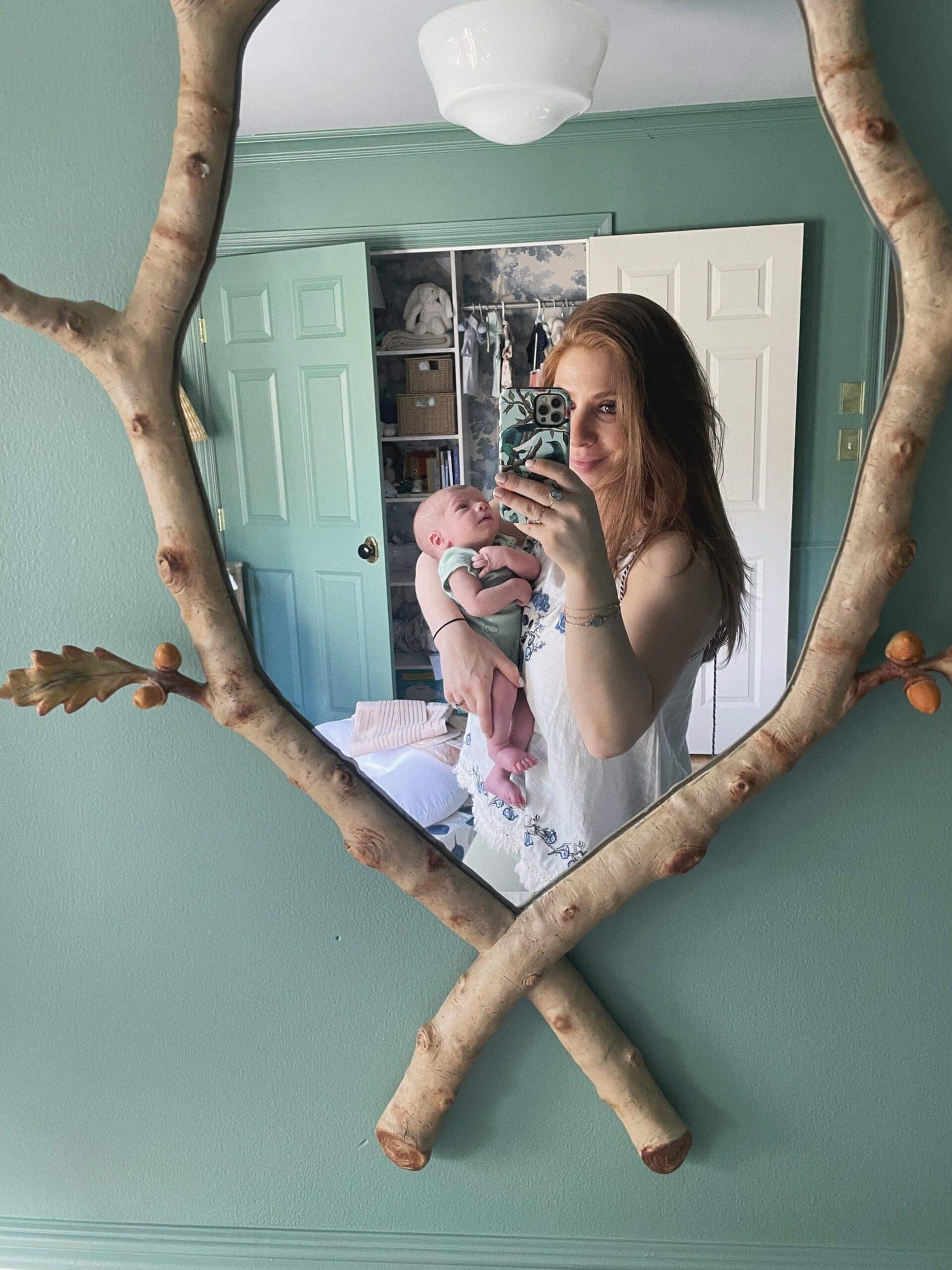 Sorry for the super long post, I felt like it was important to provide as much context as possible. TBH I think I'm still processing everything, but we've been soaking up every second with baby Angelo.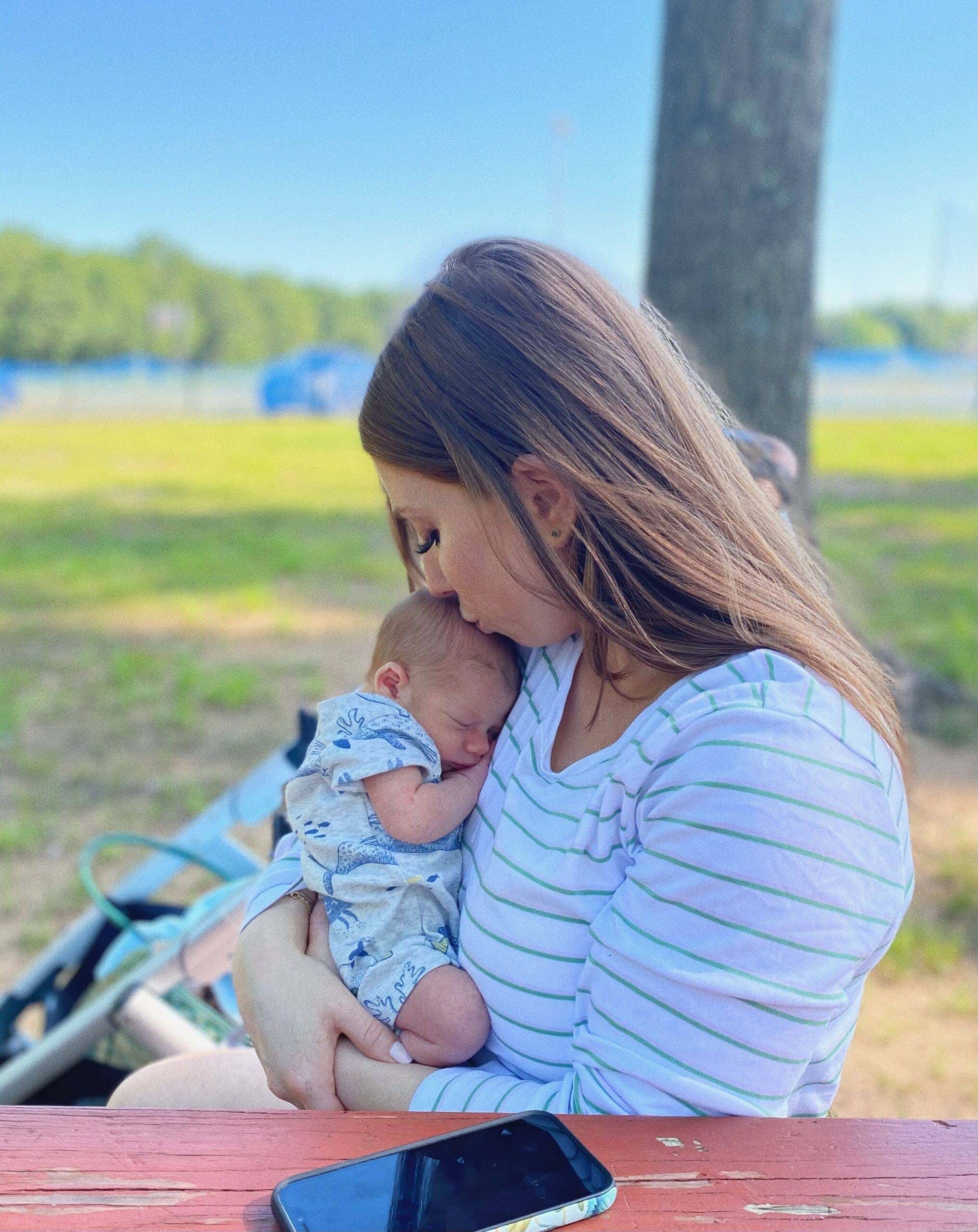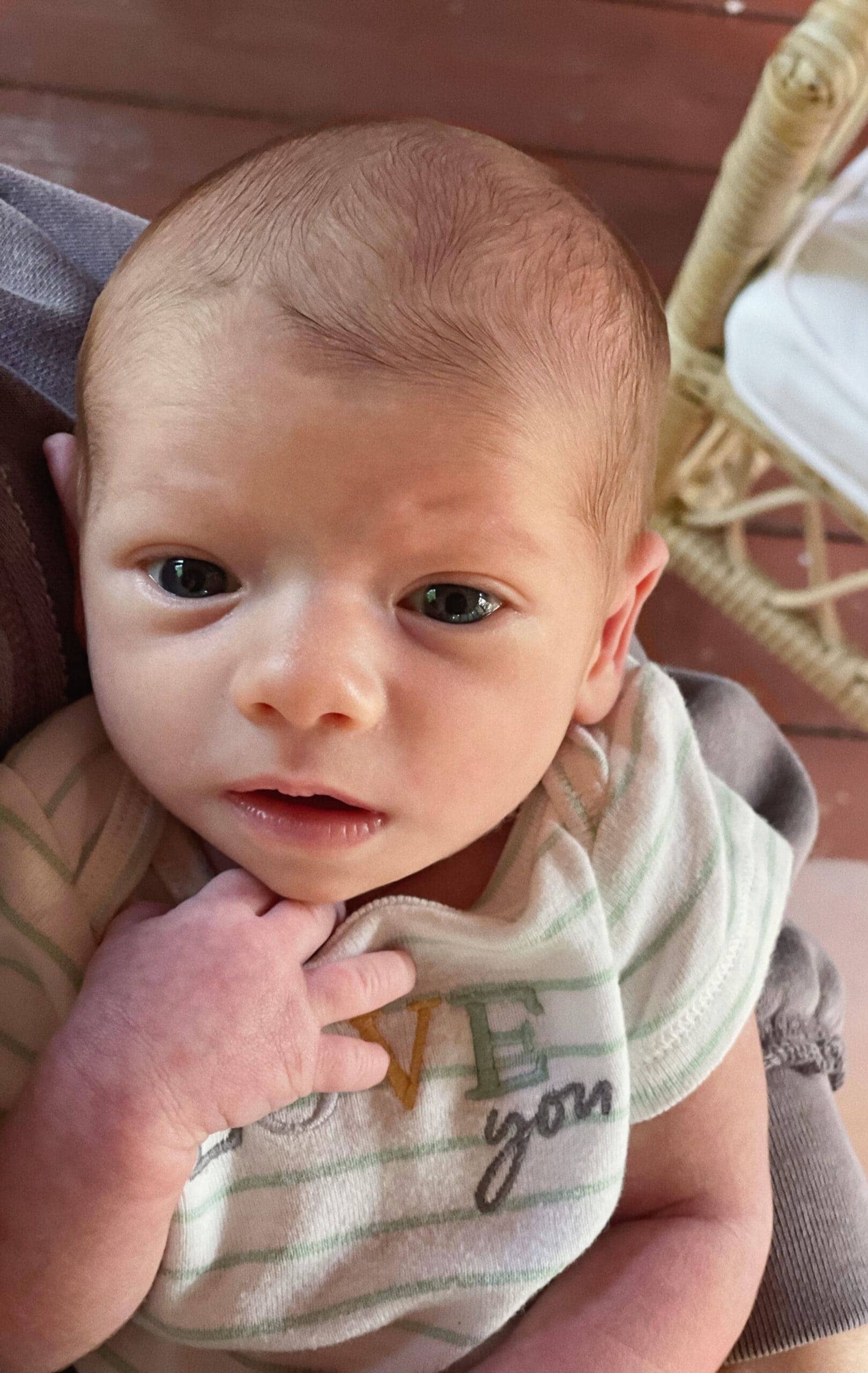 A QUICK NOTE ON POSTPARTUM
I may do a separate post about my first few days/weeks postpartum, as it's been a rollercoaster of emotions and  I've struggled emotionally and physically. Between my emotions, adjusting to our new life, the excruciating back pain, plus recovering from surgery, it's been challenging to step into a new chapter. But since I'm still in the thick of it, it's likely a different story for a different day. 
Thanks for being here <3
xo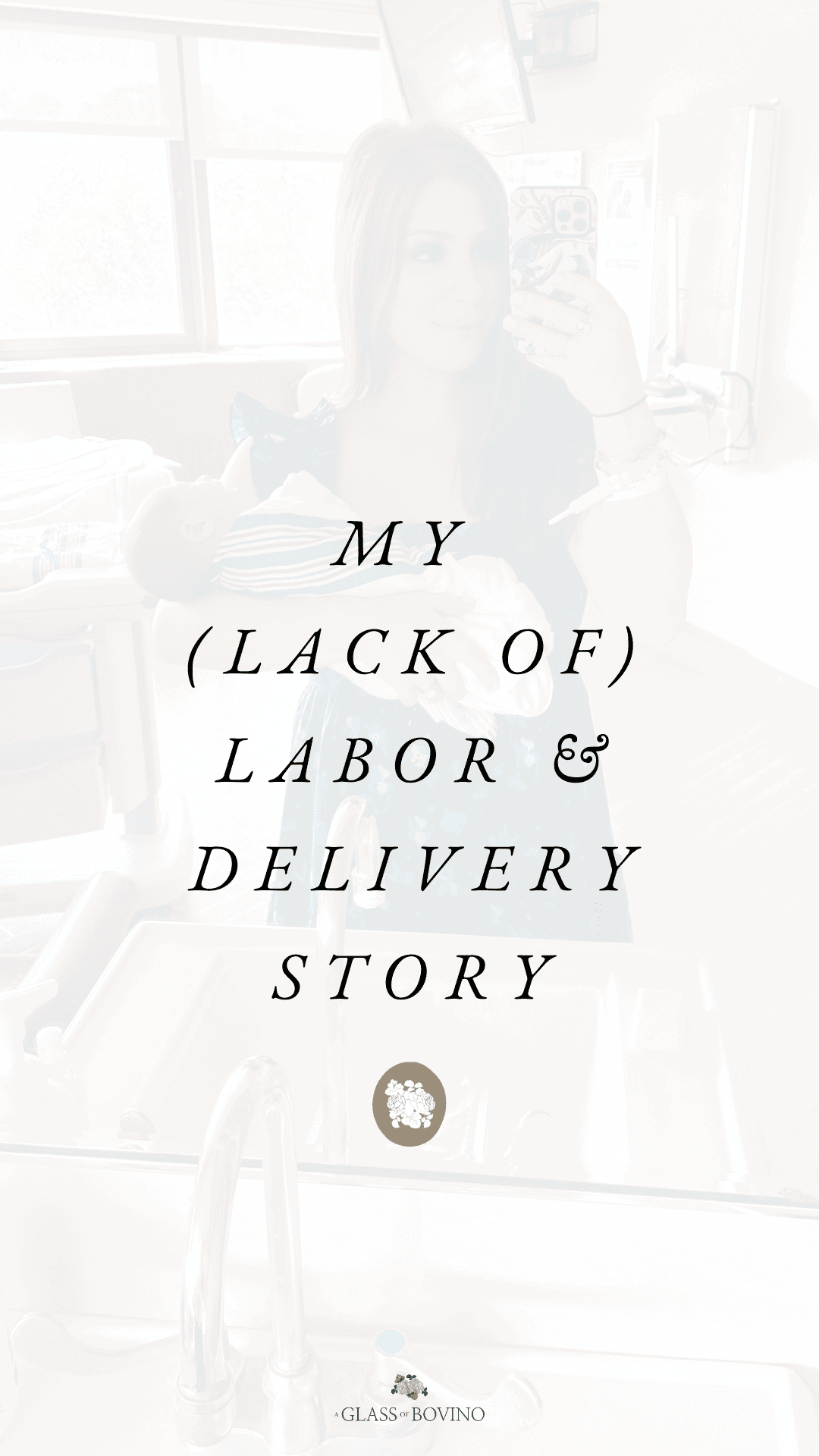 Alisa