While trying to prioritize my next project, our en suite bath feels like a quick and easy one since it was the first room I renovated just a few years ago and am now looking to only make some small updates. I also plan to fix/complete a few things that I did wrong during my first round.
I still give myself credit for tackling a bathroom but in reality, it's unrealistic to DIY a full gut bathroom reno in 6 weeks and it's one of the rooms that I never *fully* completed. 
This was the reveal photo…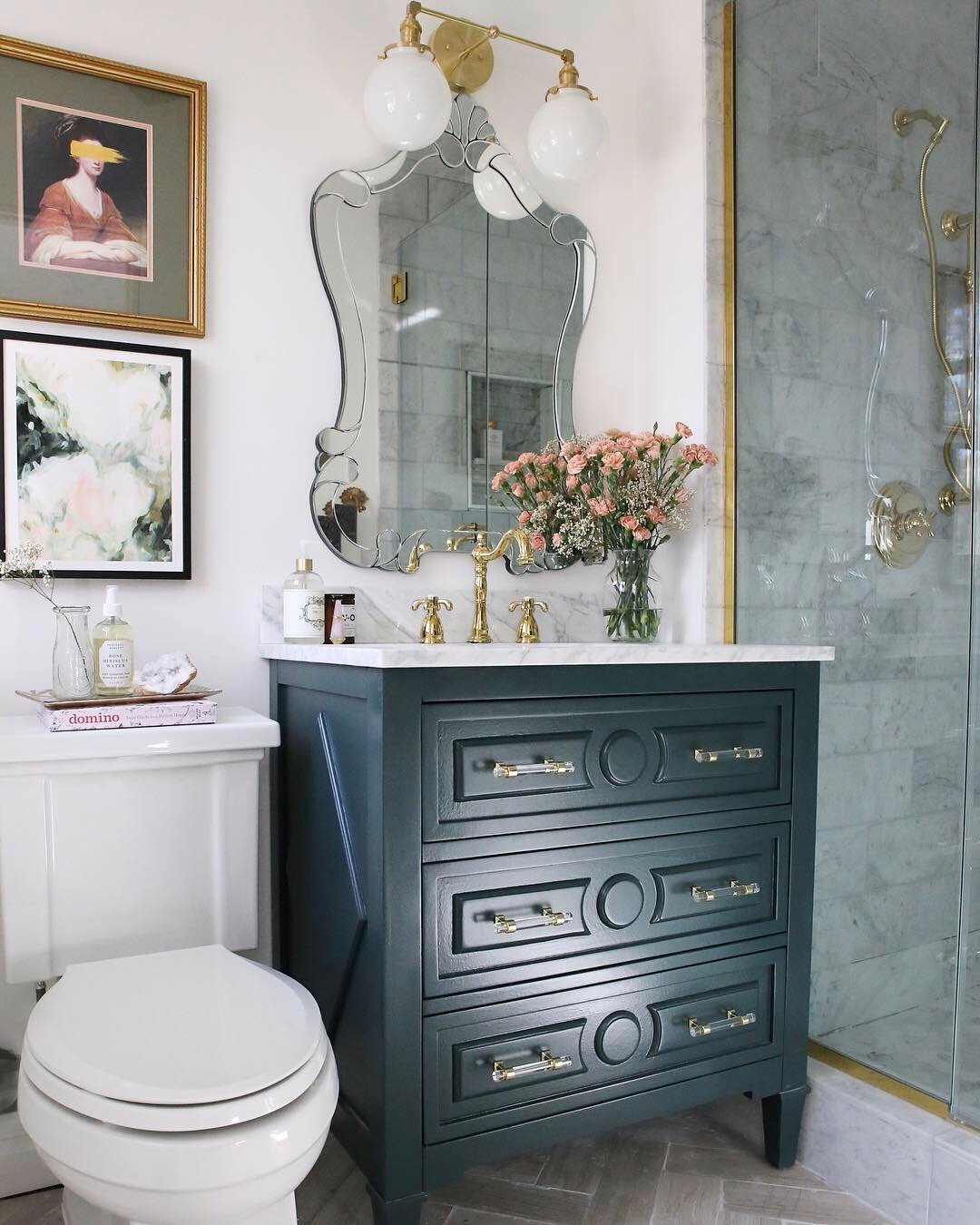 While the other half of the room looked like this…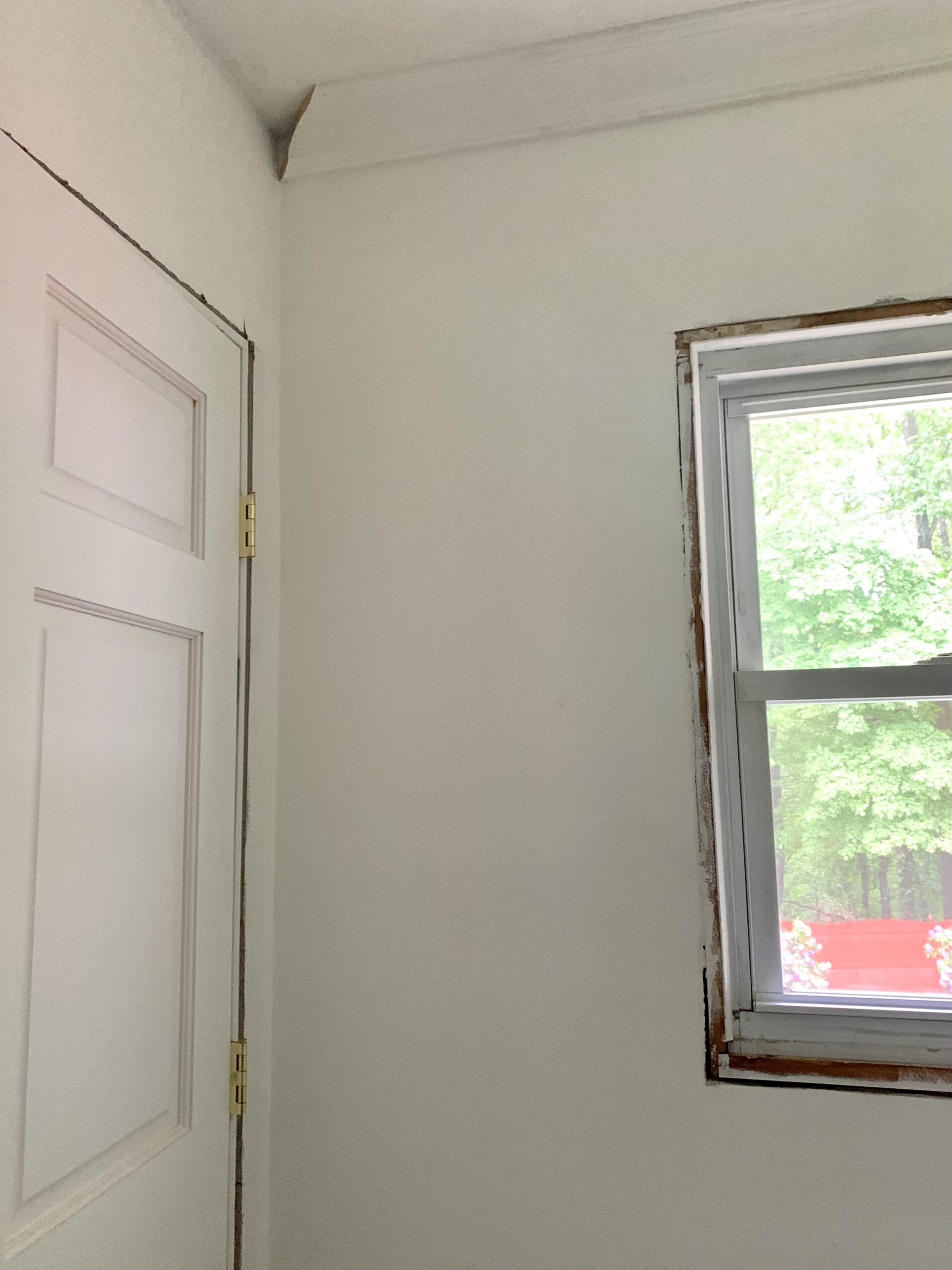 I still need to install casing around the door and window. Have to finish the crown. The wallpaper in the last iteration of this room was temporary (I used Chelsea's tutorial to temporarily hang it), so beadboard and (permanent) wallpaper are in my plans.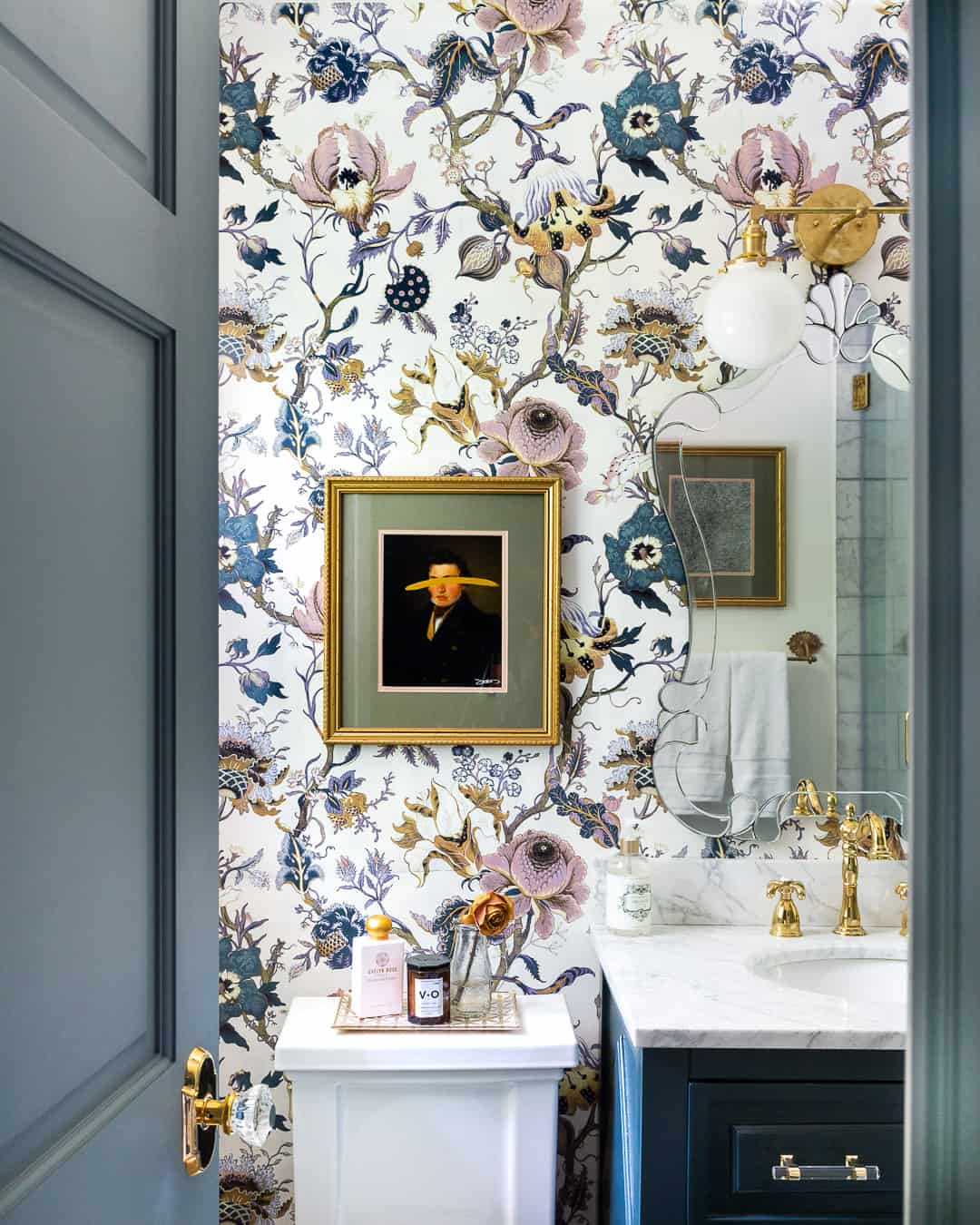 Unfortunately, the Salamander green vanity is in rough shape too. I did a poor job at painting it since I was in a rush to finish the ORC, it's shoddy from when we cut open the back to install the plumbing, and if we ever want to sell our house one day, it will need to be replaced anyway.
So I'm looking at this as an opportunity to not only *actually* finish this room and make it right but to also make it cohesive with the new bedroom too (which will be revealed within the next 2 weeks)!!
Here's the draft concept: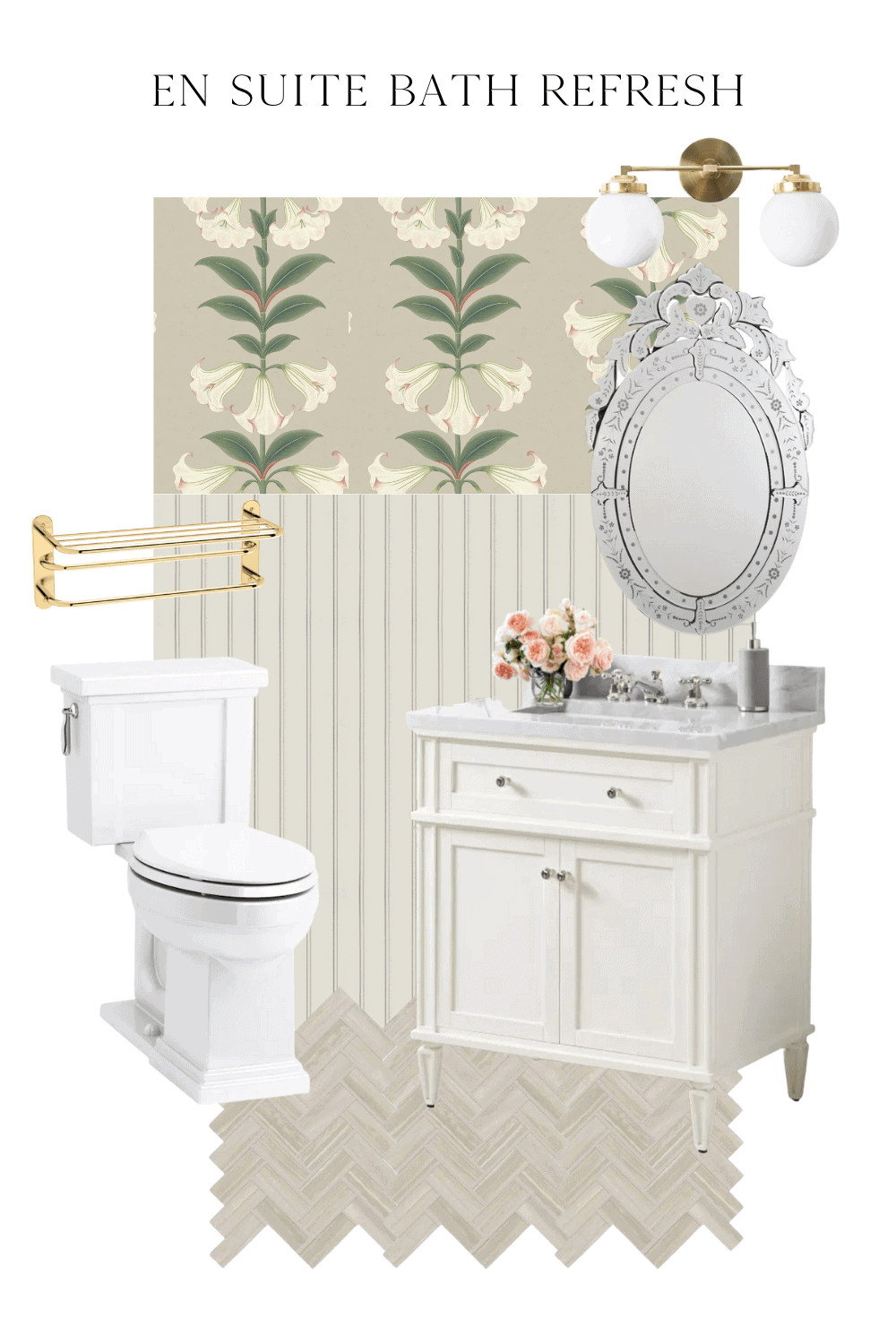 While on my hunt for wallpaper and vanity combos in our bathroom, here are a few that I think would pair wonderfully together.