In a
recent IG post
, I confessed to not stepping out of my comfort zone at all during our
latest bedroom makeover
. In hindsight, it didn't even occur to me while trying to create a full monochromatic space. While I'm kicking myself weeks later, it also taught me a lesson – to always make an uncomfortable design decision no matter which room I'm working on. 
Now that I've moved on to the
living room project
, I'm thinking about where I can step outside of
my comfort zone
. I think one of the best ways to step outside of your design comfort zone is with something non-permanent, like
art
. You can really have fun searching for the right piece for your space.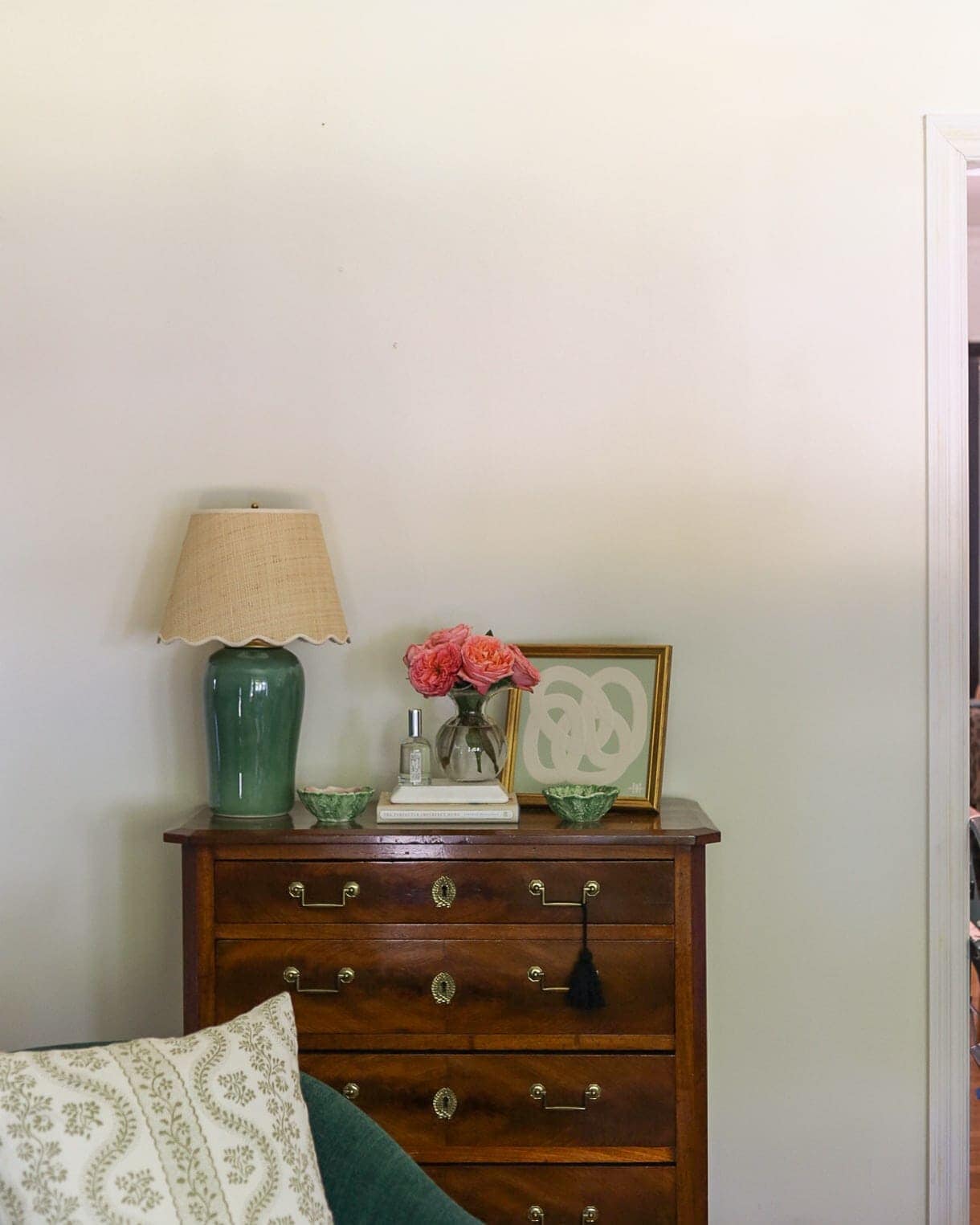 Now, I'm on the hunt for art for this wall. I'm looking for something that doesn't necessarily fit in here. Something contemporary that includes colors that don't quite go with the color palette. Something unexpected. But also something that speaks to me. 
Today I'm sharing a roundup of some contemporary artists and their work that I've been drawn to. I hope you enjoy their work as much as I do!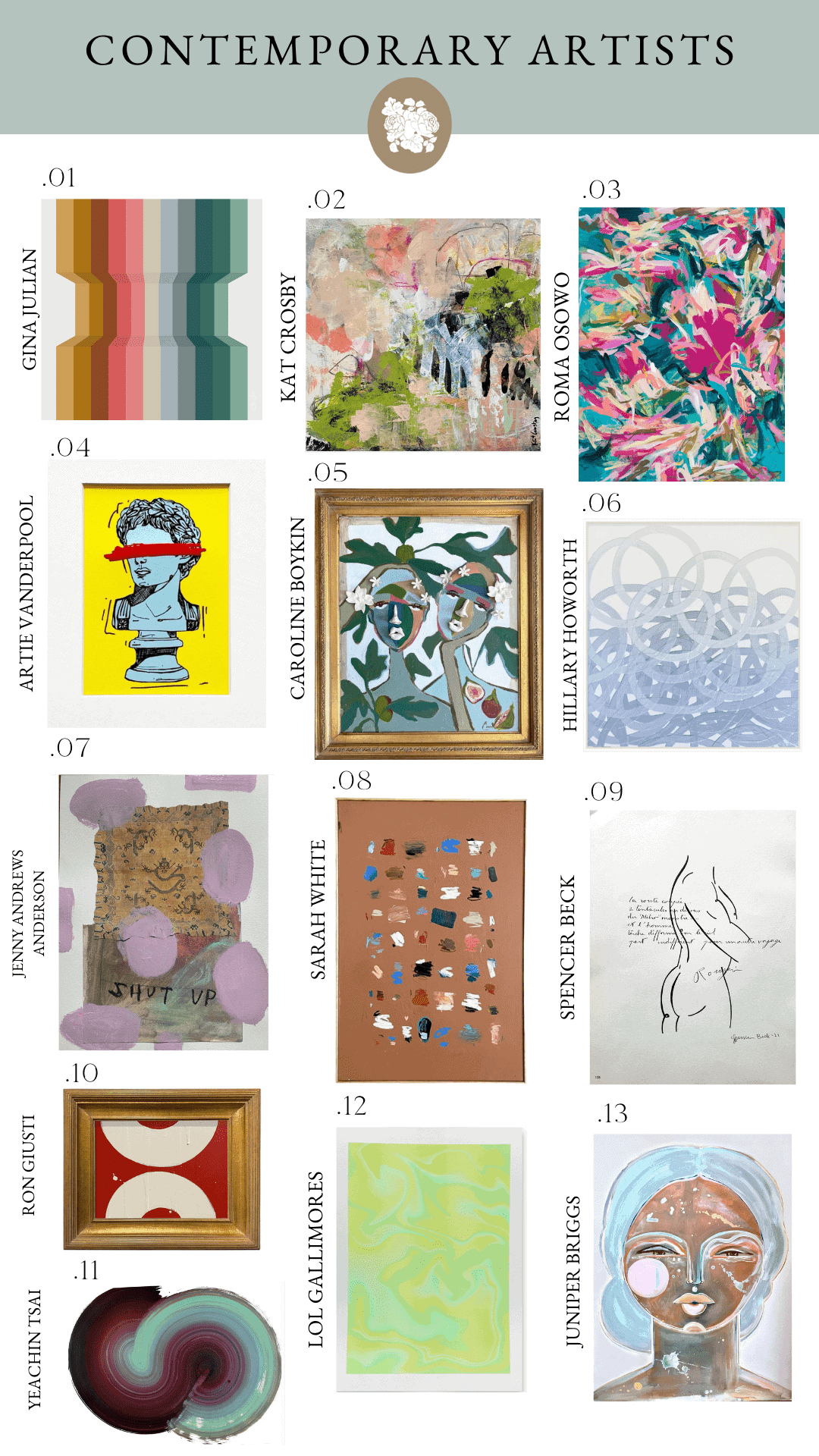 WHERE I SHOP FOR ART
Saatchi Art
– I have over 100 pieces of art saved from here. There are thousandssss of original & print art, photography, and more. 
Liza Pruitt
– Liza represents so many artists whose work I adore