For the last few years, I've only focused on "big reveals" when making over a room in our home. Getting a space exactly the way I want it before photographing & sharing it with the world. The (sometimes unrealistic) deadline of a reveal has always kept me motivated from start to finish. 
However – our living room and entry, the space that has caused me so many headaches because it's so complicated and lacks any sort of character whatsoever, has forced me to slow down.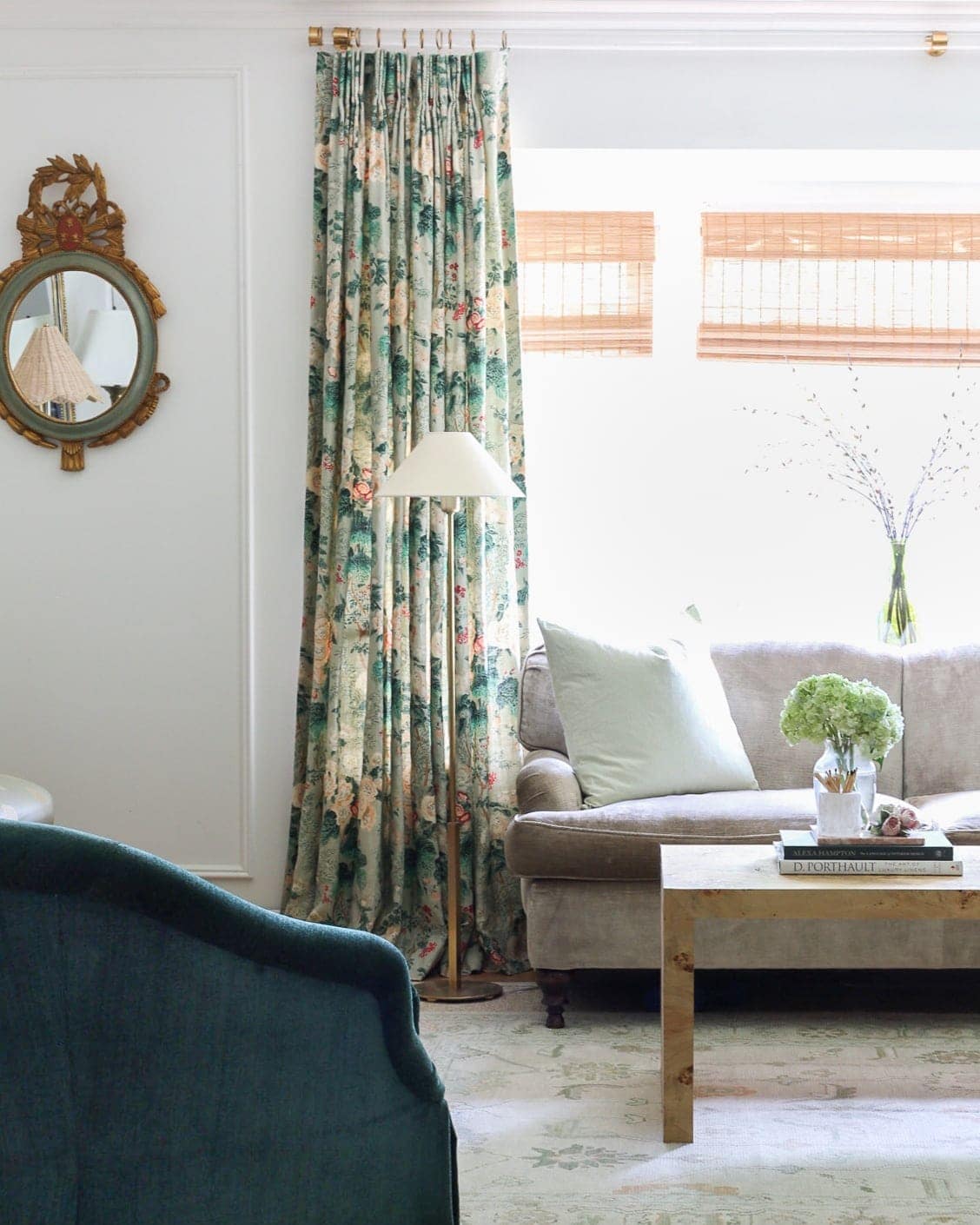 To say that I've been disappointed with the pace that this room has progressed would be an understatement.
We haven't been as quick-moving on this makeover as with other rooms for various reasons, but I'm coming to terms with the idea of slow, intentional design. I think it goes to show that not all rooms have to be completed in a few weeks. I mean – it does make sense when I'm all about designing with secondhand finds, which absolutely does not happen overnight.
We'll finish one day, but until then, I will say that I've truly enjoyed slowly curating each individual detail in this ever-evolving space. And although 95% of the room is secondhand, everything appears like it was all selected at once.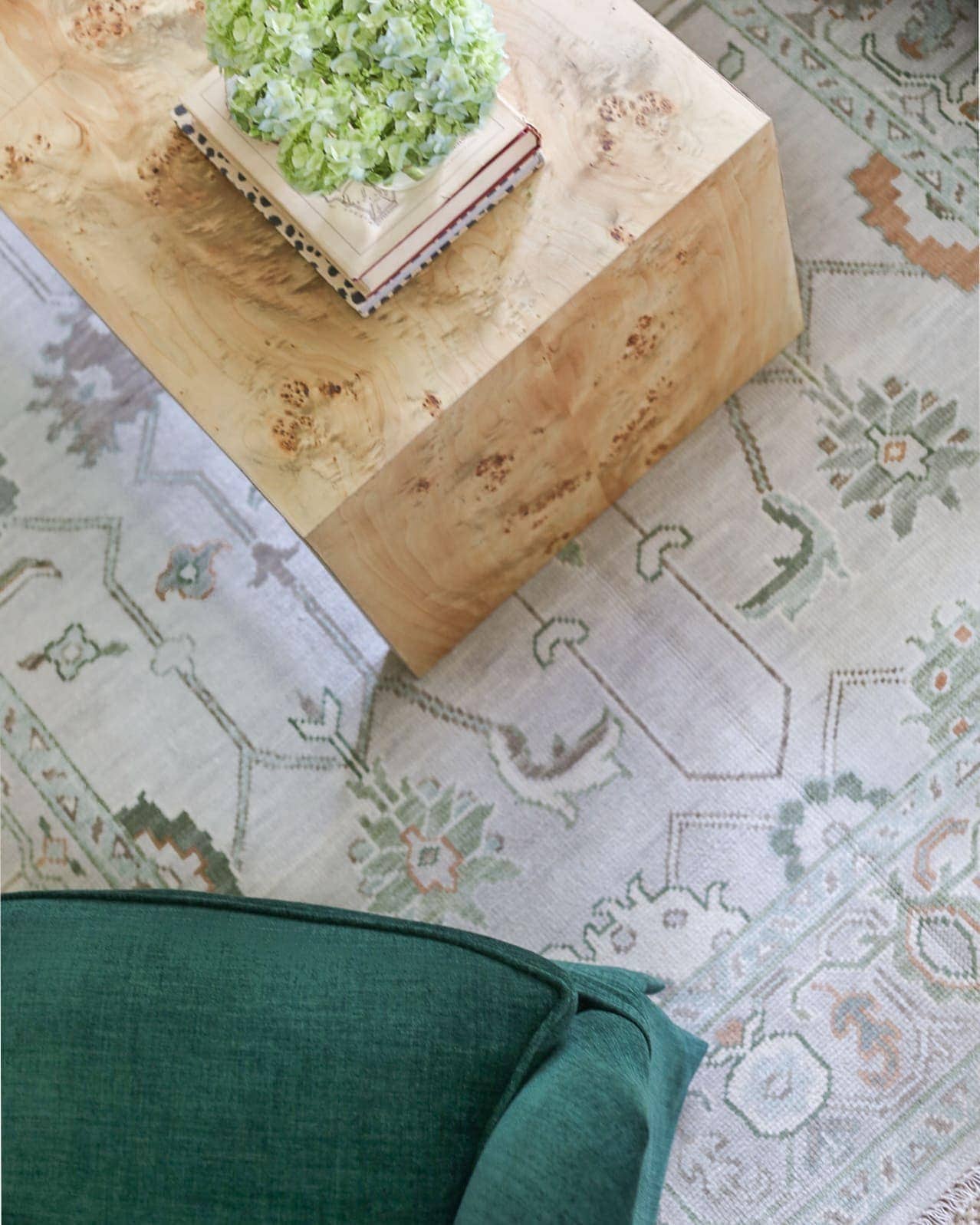 I'm O B S E S S E D with my custom "Bovino" Loom & Co rug. I worked with them a few months back to choose a pattern and colors that aligned with the Althea drapes and this hand-knotted rug was so worth the wait. 
You can work with The Loom & Co to make any rug, any size, any color(s) you want. They can recreate one-of-a-kind vintage rugs (like the one in our bedroom) and will work with you to bring your vision to life. Rugs are one of the very few things I feel comfortable splurging on and I would definitely purchase another rug from them.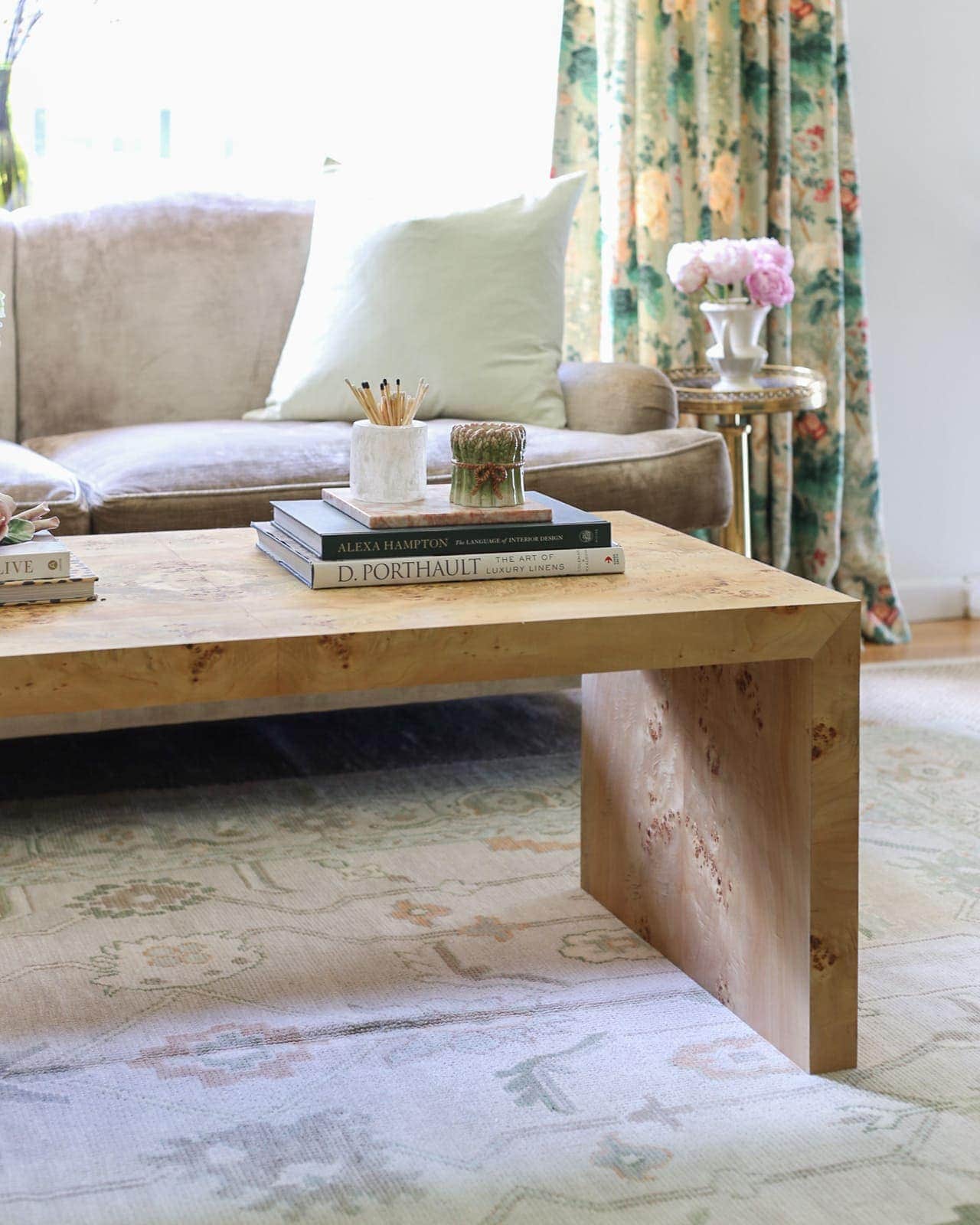 The burl table was a DIY that Angelo and I made last year since I couldn't find one secondhand. Here's the tutorial if you're interested!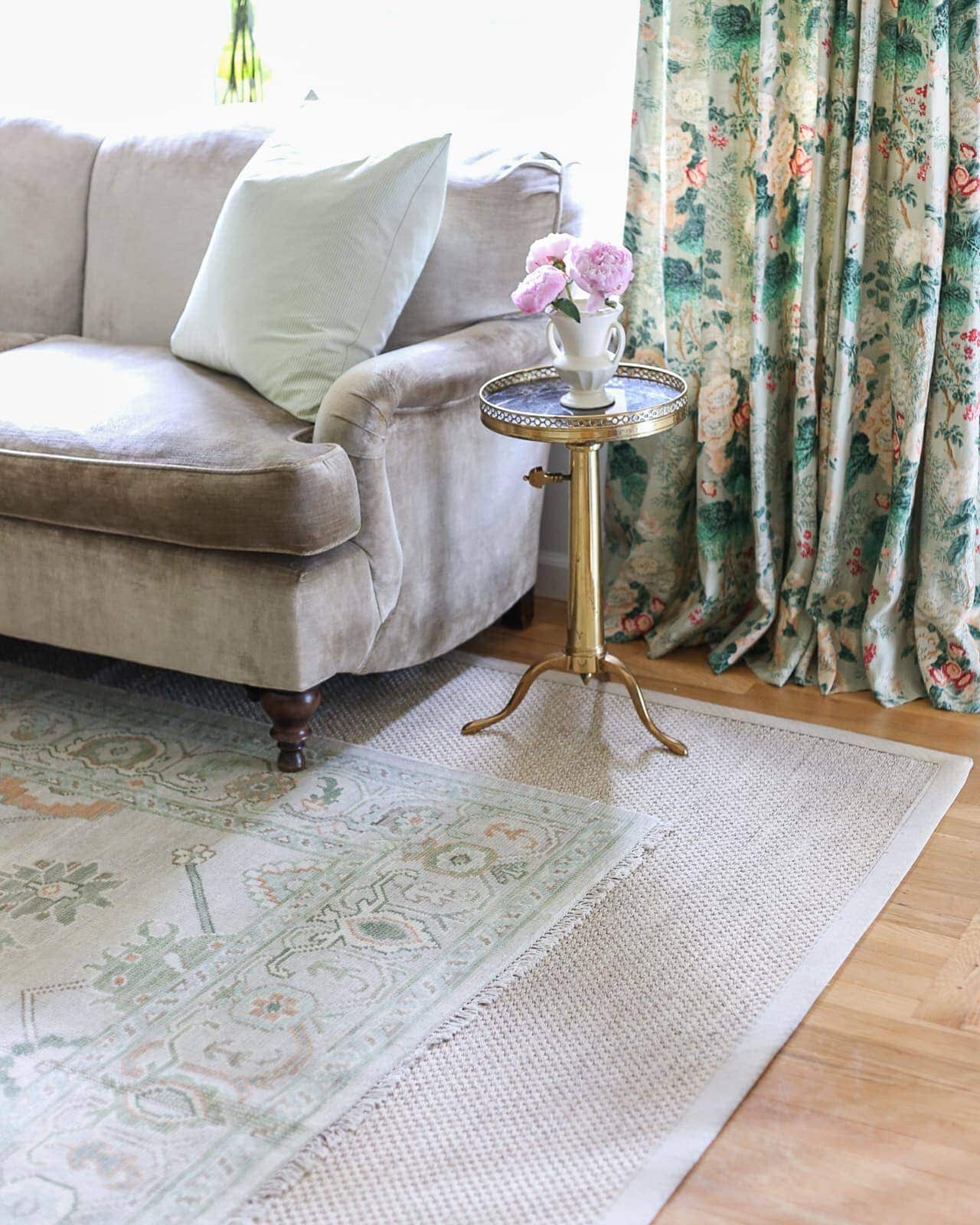 I'll never ever get rid of this George Smith loveseat. I'll reupholster it someday but until then, I really love the luxe champagne velvet.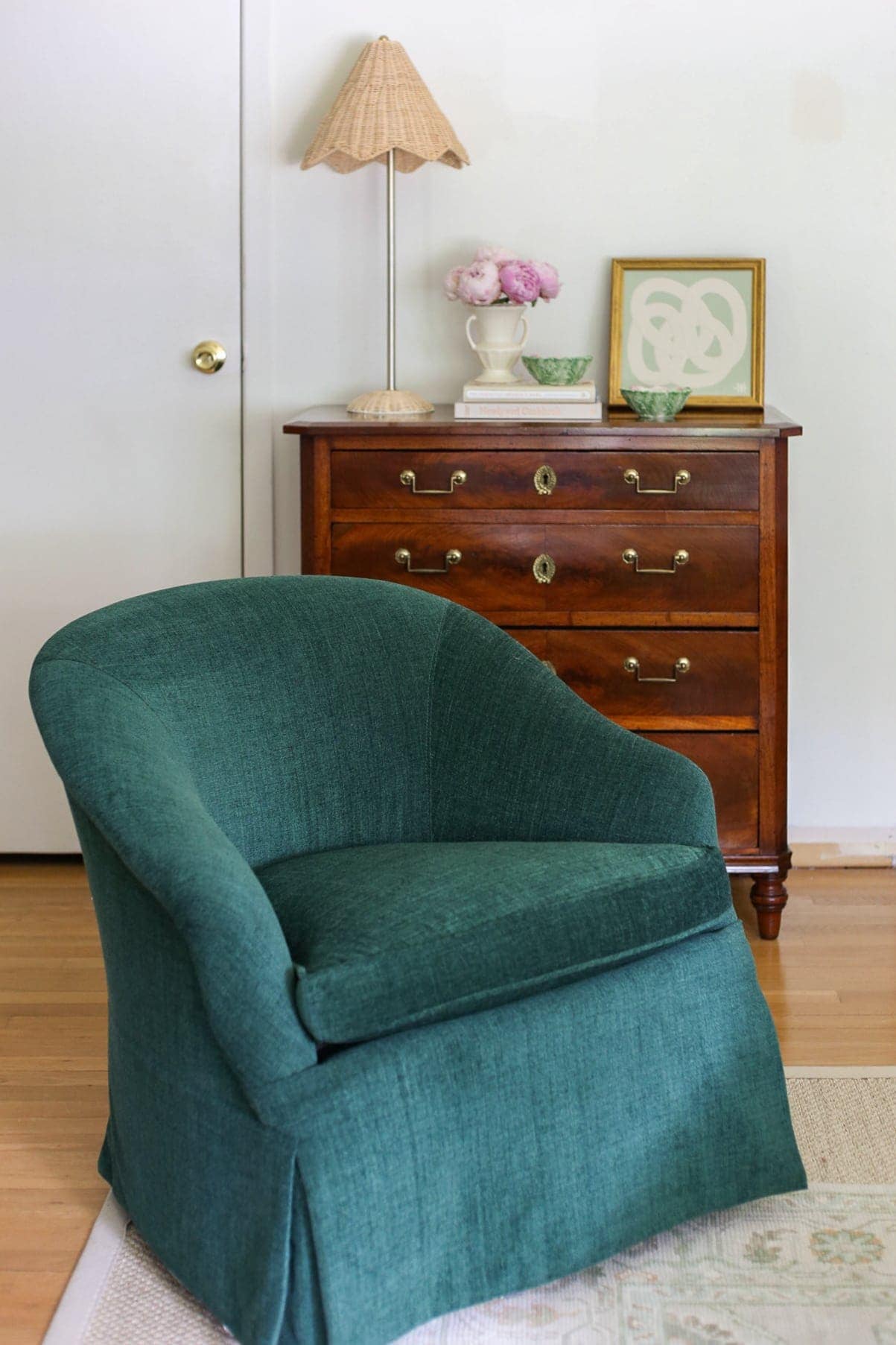 The chairs were a FB MP find that I had recovered with this Kravet basics fabric. I'm really impressed with the quality of this fabric and it's such a pretty color (the fabric comes in many colors)
The art is from one of my favorite artists, Hilary Howorth. She made one of her mini's for our living room based on the drapes. She's the absolute sweetest and a pleasure to work with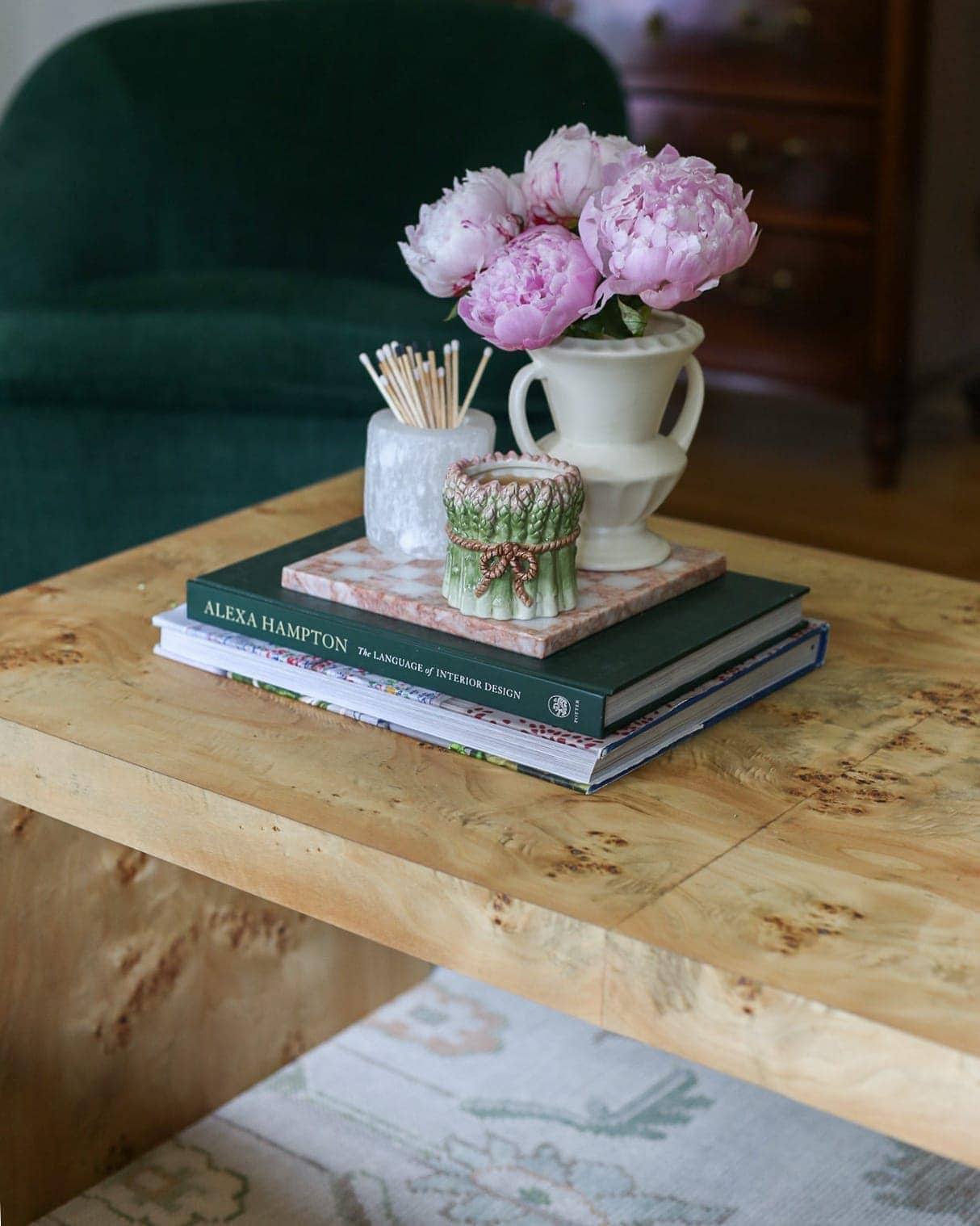 Don't get me started on my Fitz & Floyd asparagus obsession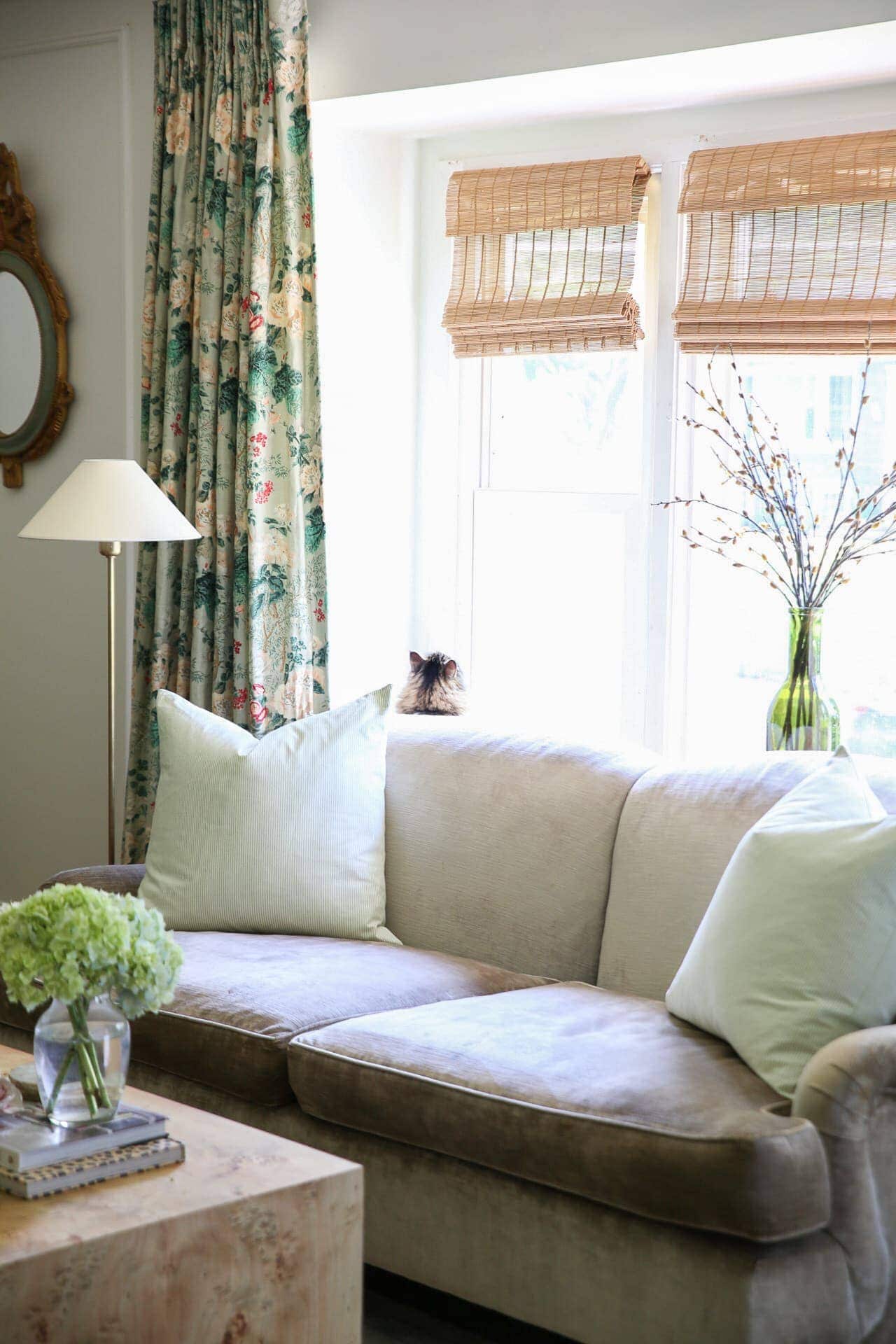 Tina, trying to catch a fly and ruining the moment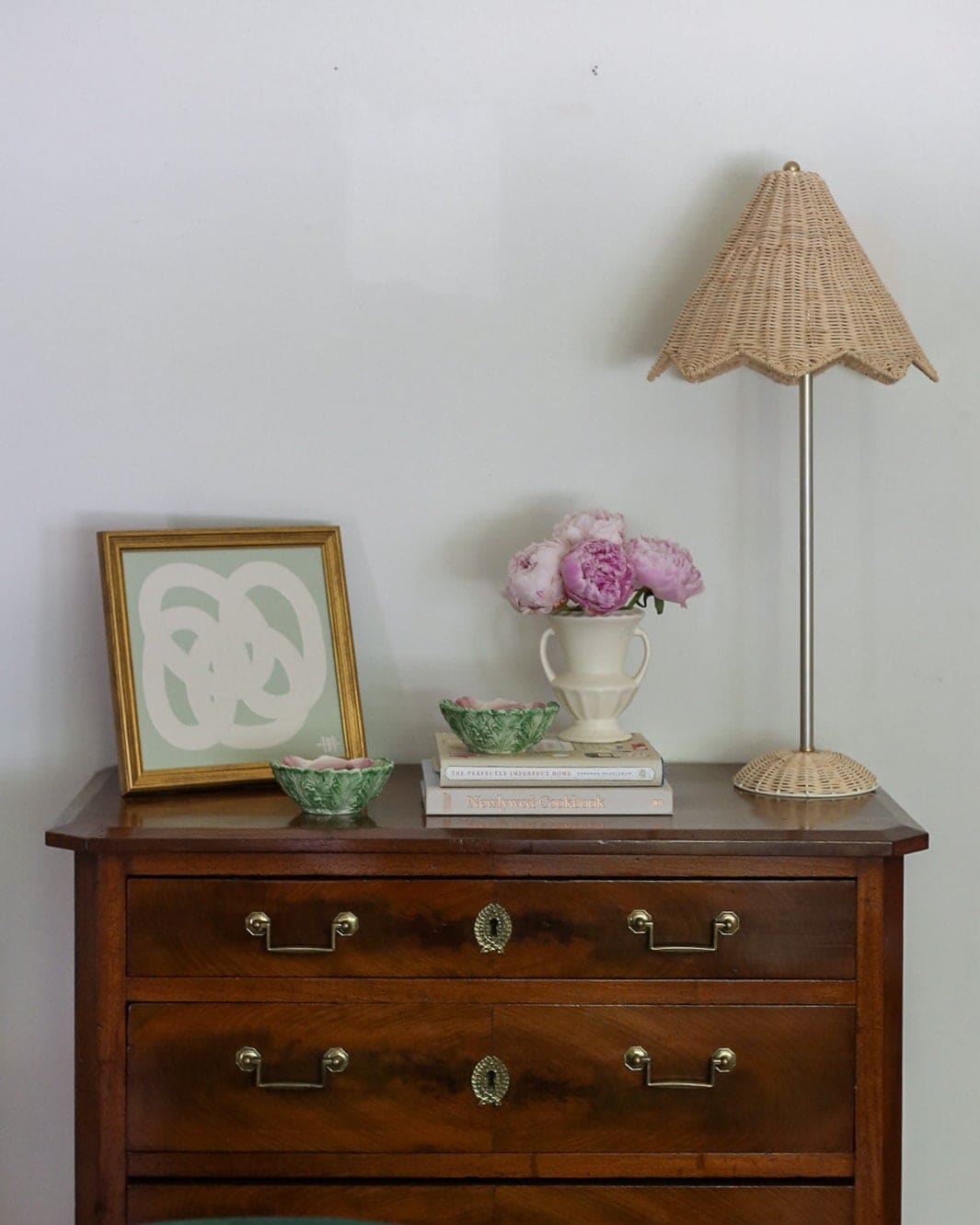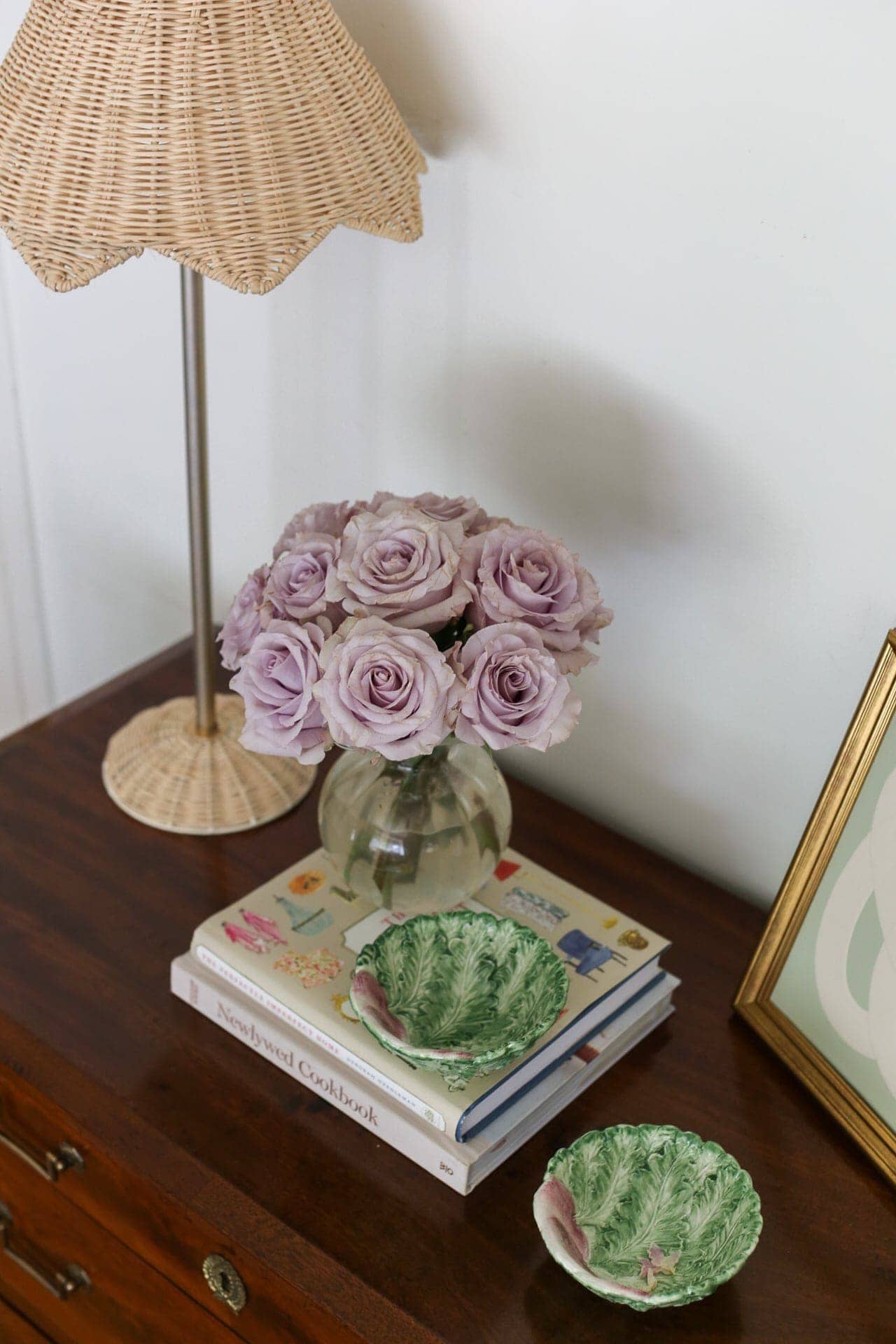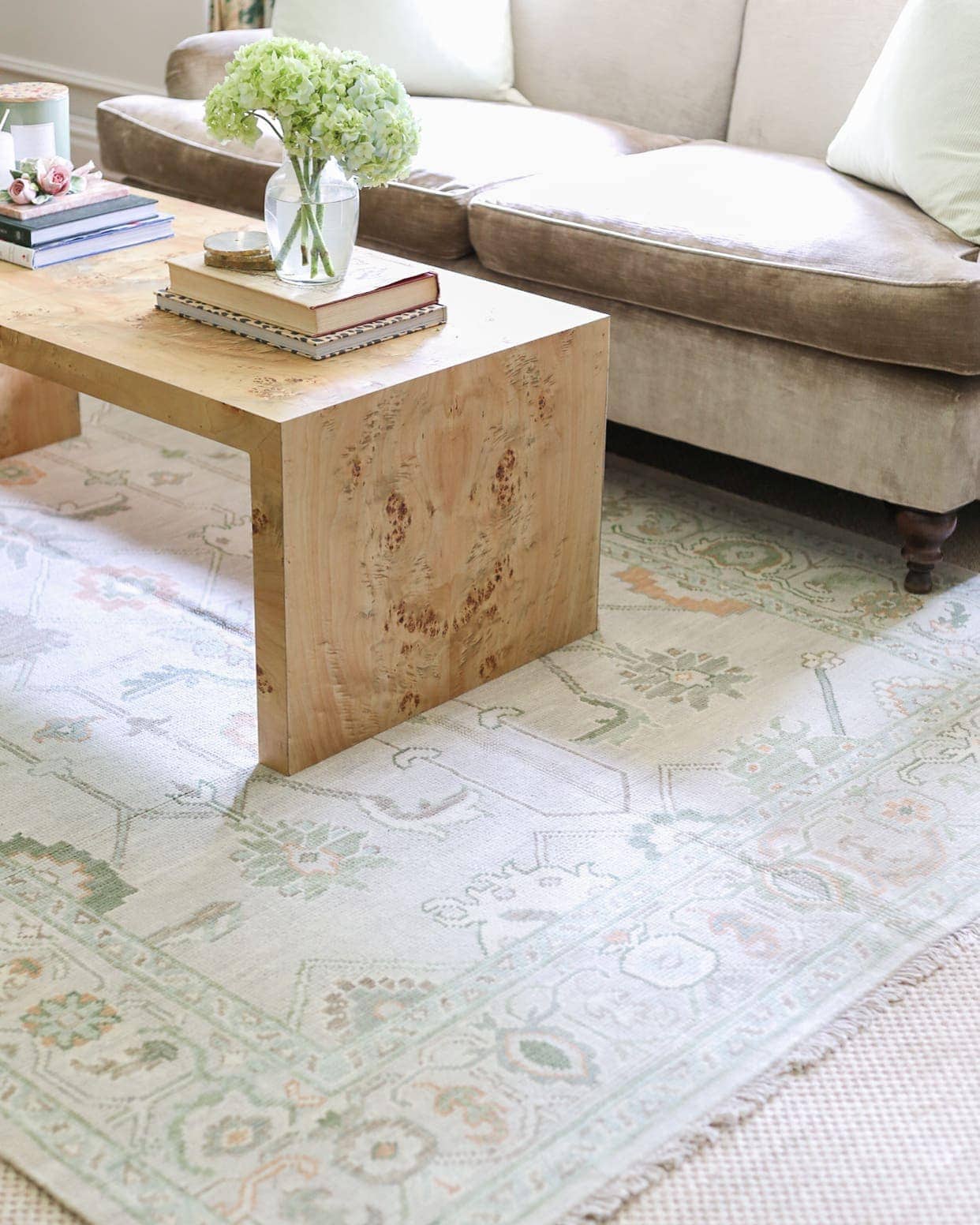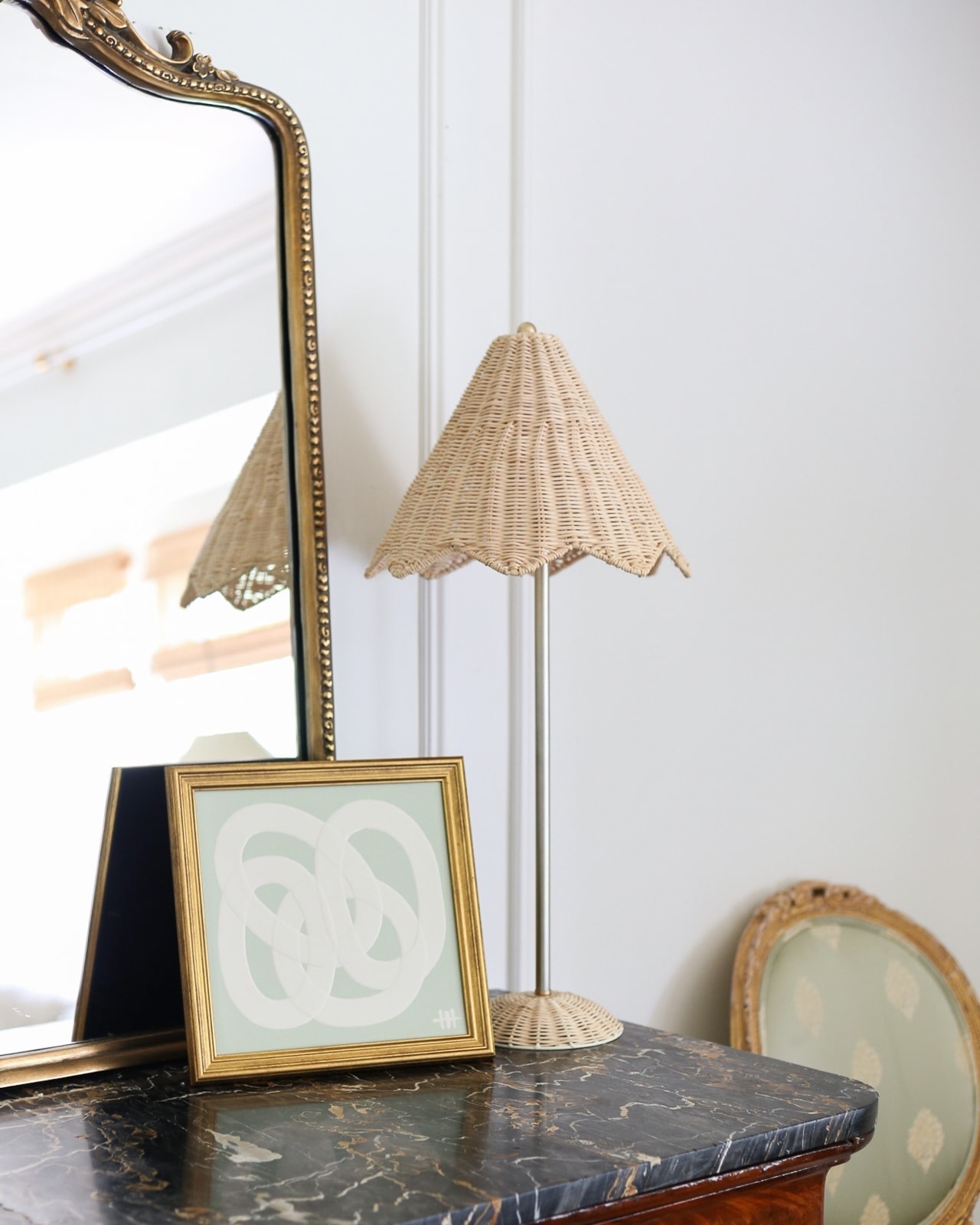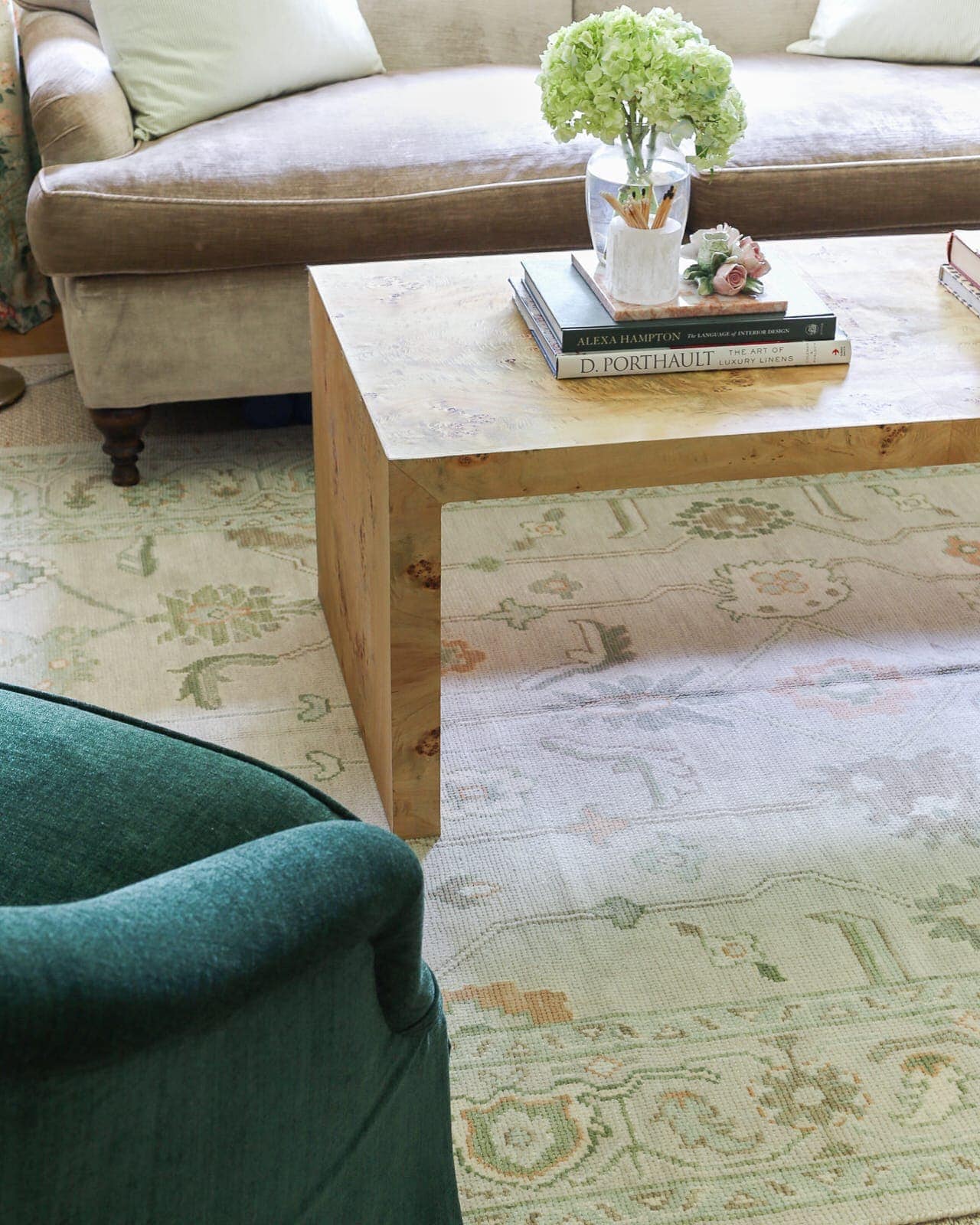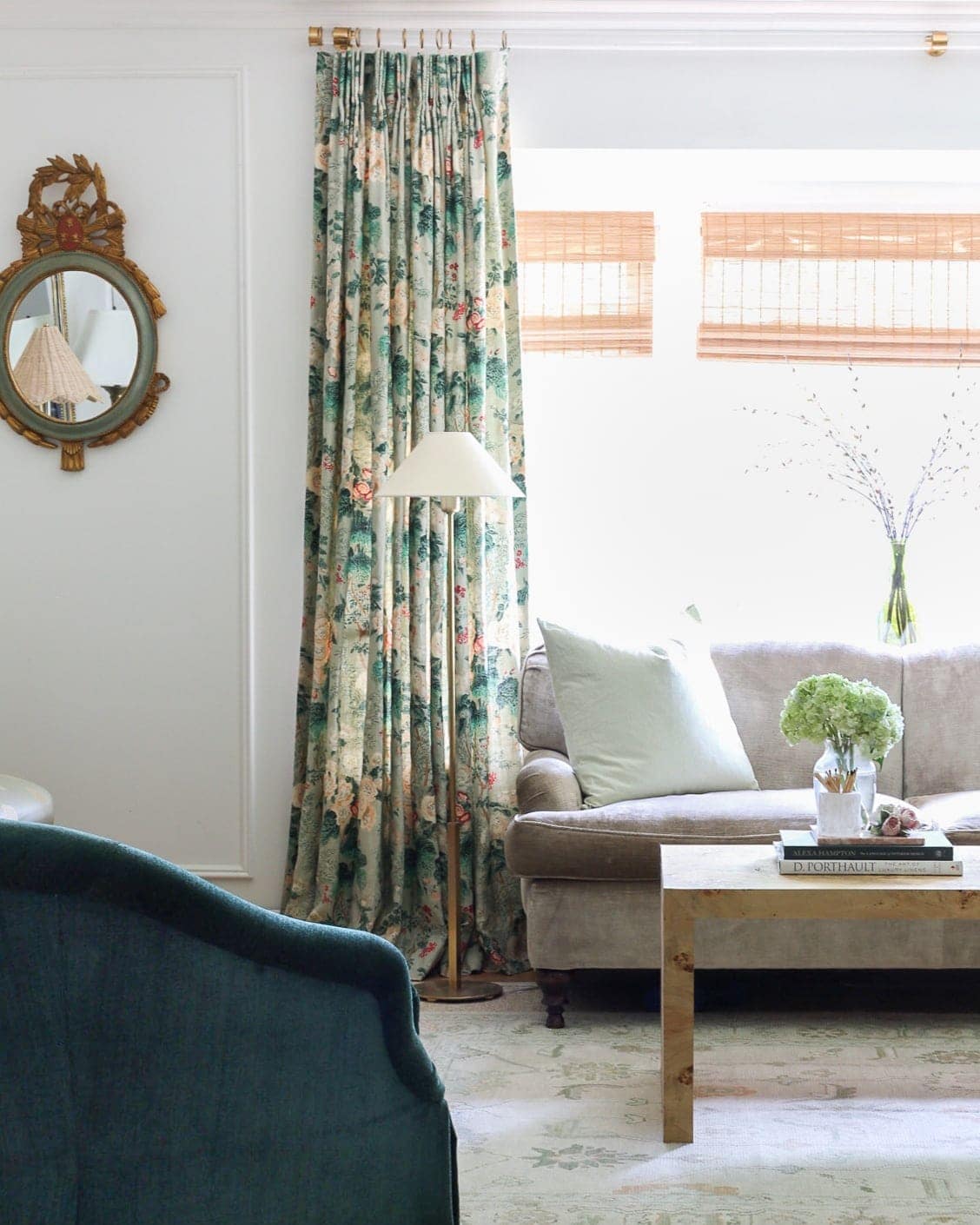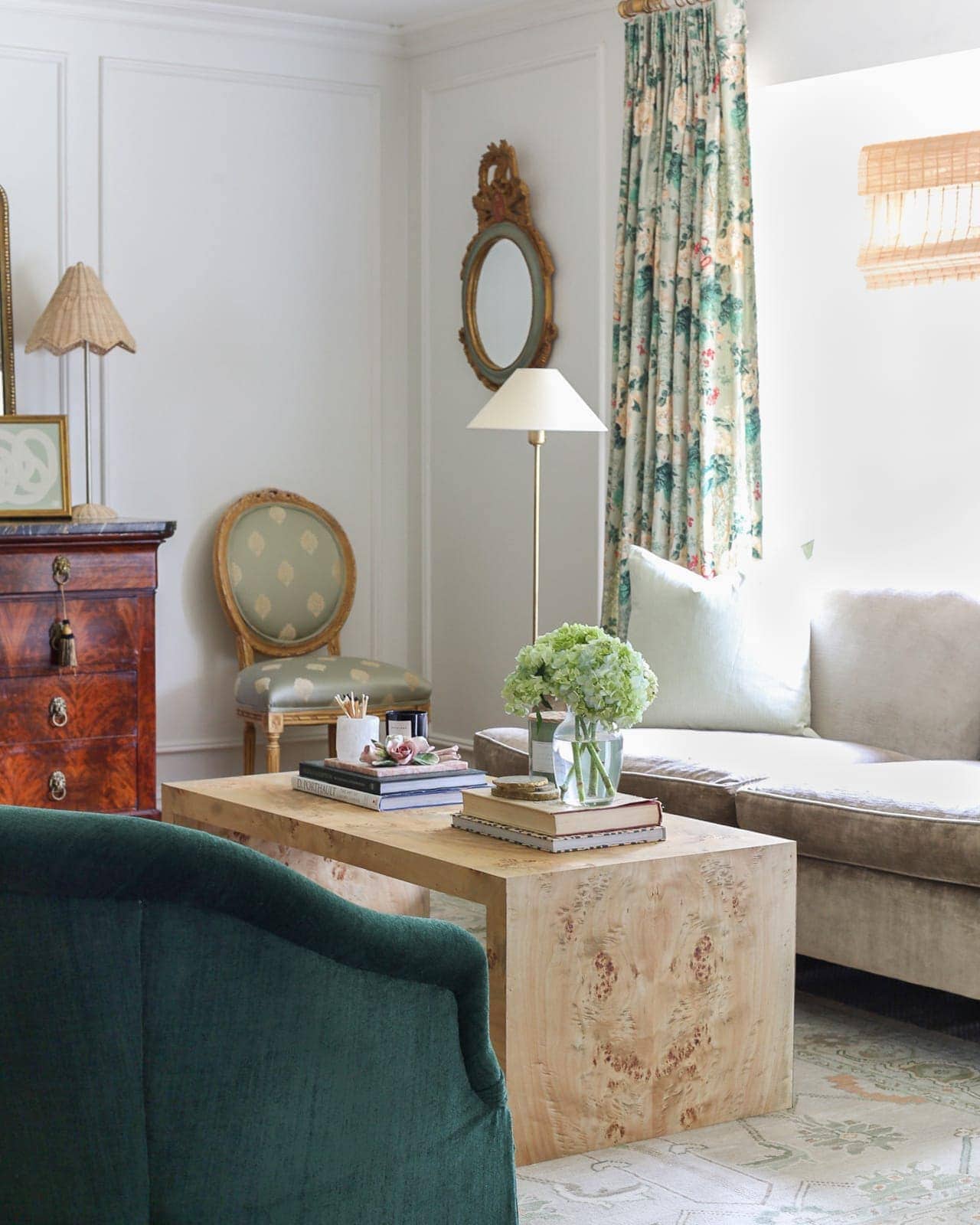 And the other half – with the new cased opening that we finished this weekend! It really solves my long-wall issue and defines both the living and dining room. It looks like shit now but just trust that it will look a million times better once the molding is installed and everything is painted, ok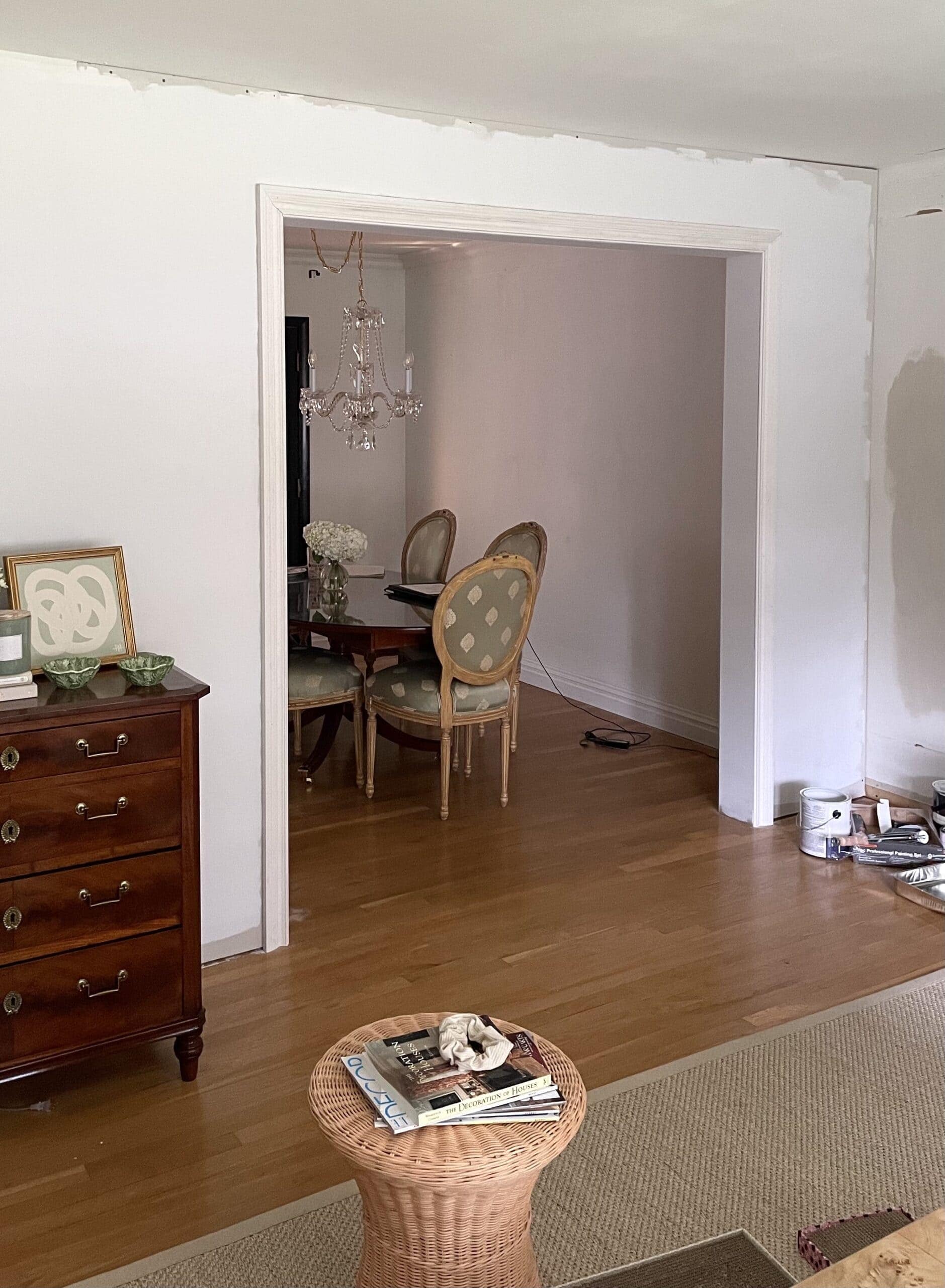 These Althea chairs (another lucky FB MP find) aren't going in the living room but I had the urge to take one out of hiding and capture it's BEAUTY. One day I'll have a place for them, but until then I'm personally fine with the amount of space they take up in my office haha!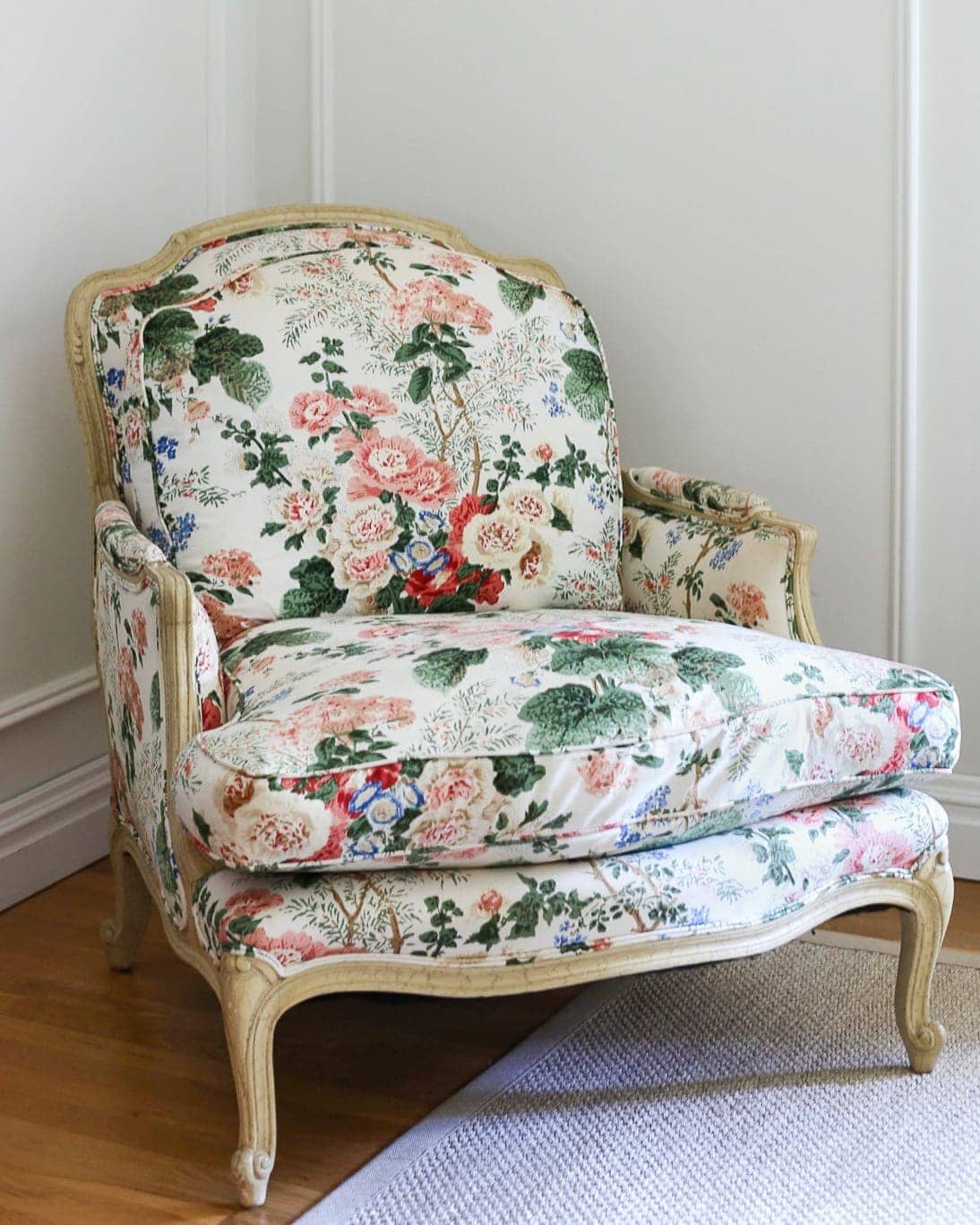 If you're interested in the full plans for this room, check out this post
Here's what's left on the to-do:
Choose a paint color (going for a warm white/taupe)
build the built-ins/decide on a fireplace (gas, electric, etc)
install molding throughout the entry, living and hallway
I'm not sure when that will be done, but we'll get to it…….
eventually  
SHOP