I vowed to make 2019 all about making statements and pushing limits in our home. So a few weeks ago, I did what I do best – made an impulsive decision to whip out an old gallon of SW Caviar and go to town on our muddy white front door. It made such an impact to the bland entryway that I immediately ran to the French doors in our dining room to apply some black magic on those too.
Black paint in a home is a conversation starter and adds a bold twist to the elements of a typical home. It's invigorating to use … it's not white, gray, tan, or another typical color. It's exciting to slowly watch something that was once a Plane Jane turn into a Bold Betty in just a matter of minutes. 
Never met a Bold Betty but it sounded right.
I took a few crappy iPhone photos of our doors before and after painting them black and my God what a dramatic difference this little bit of black made to the space…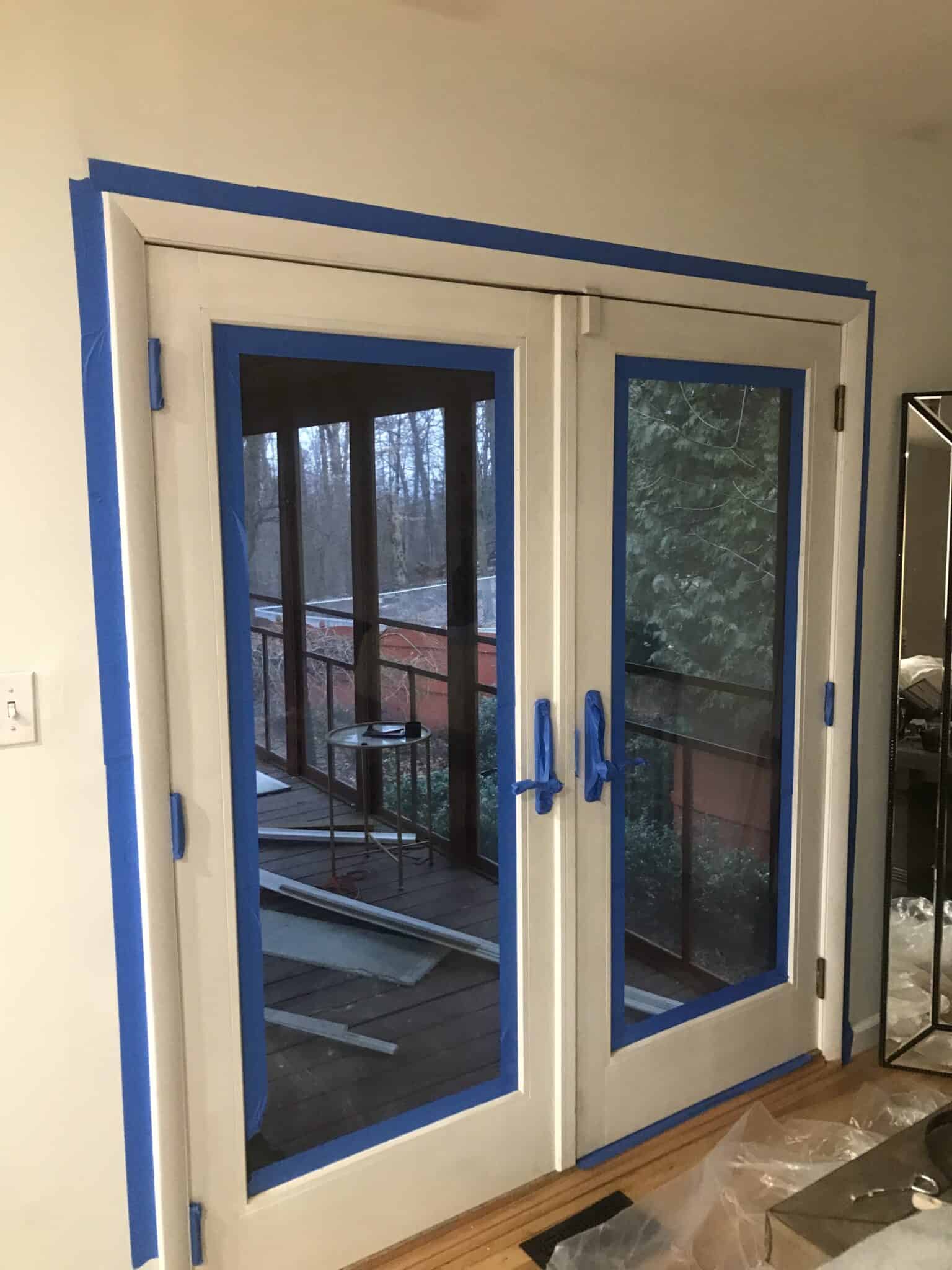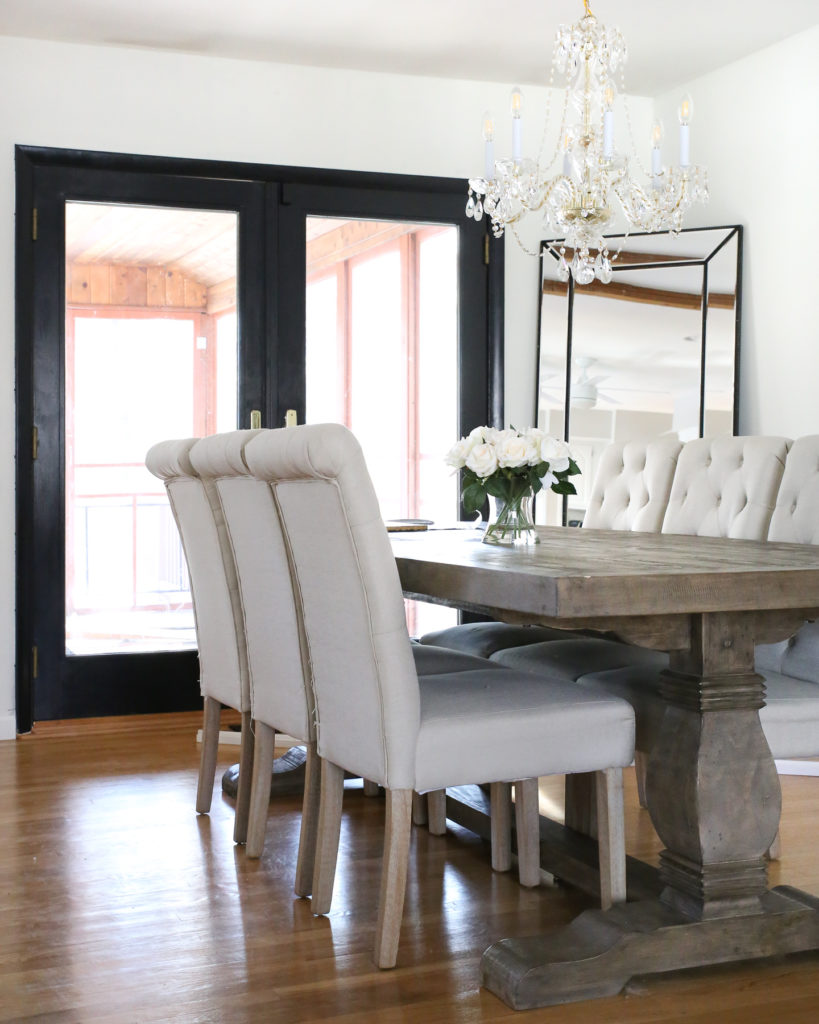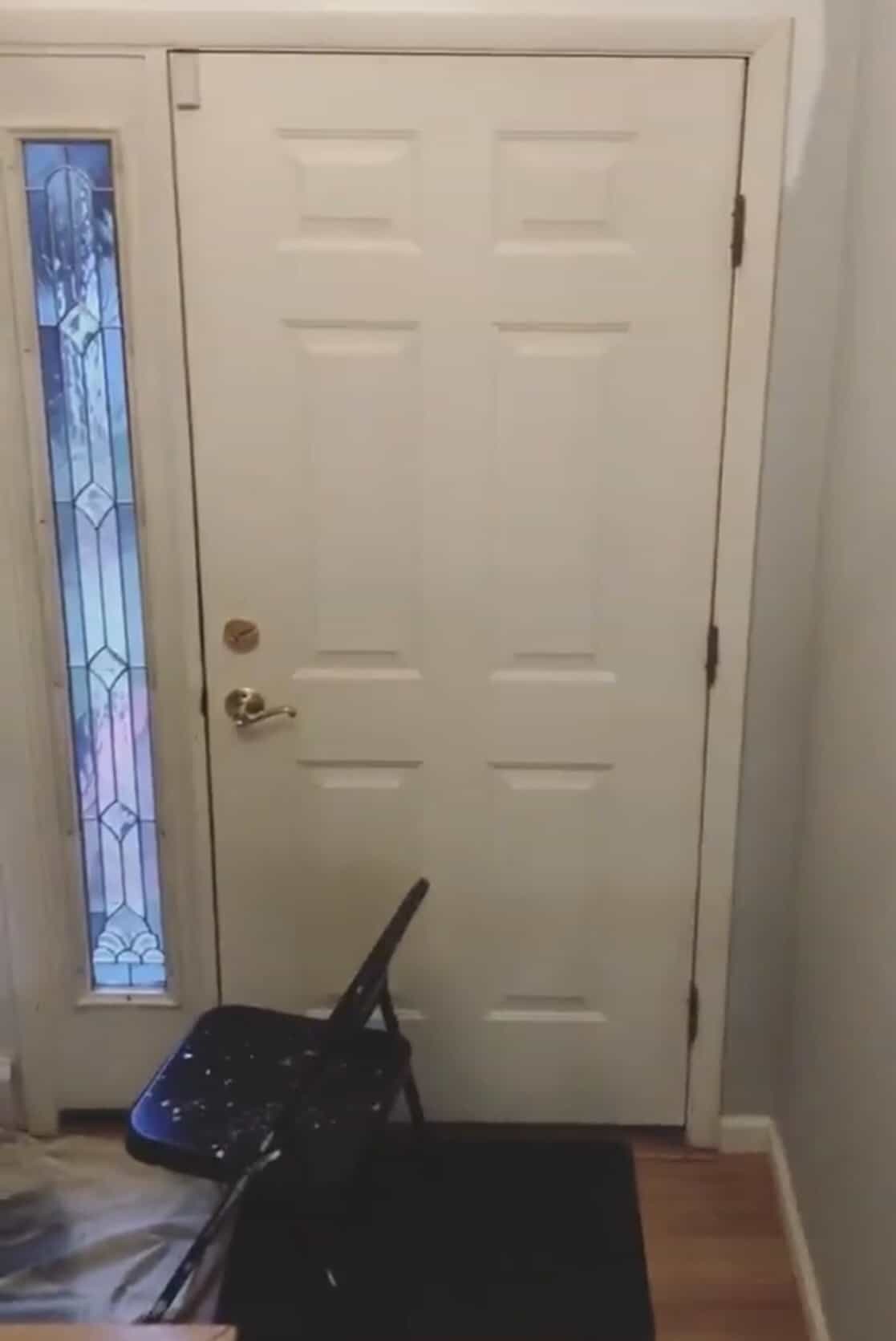 Both doors were a basic, muddy white before. They were screaming to be made over.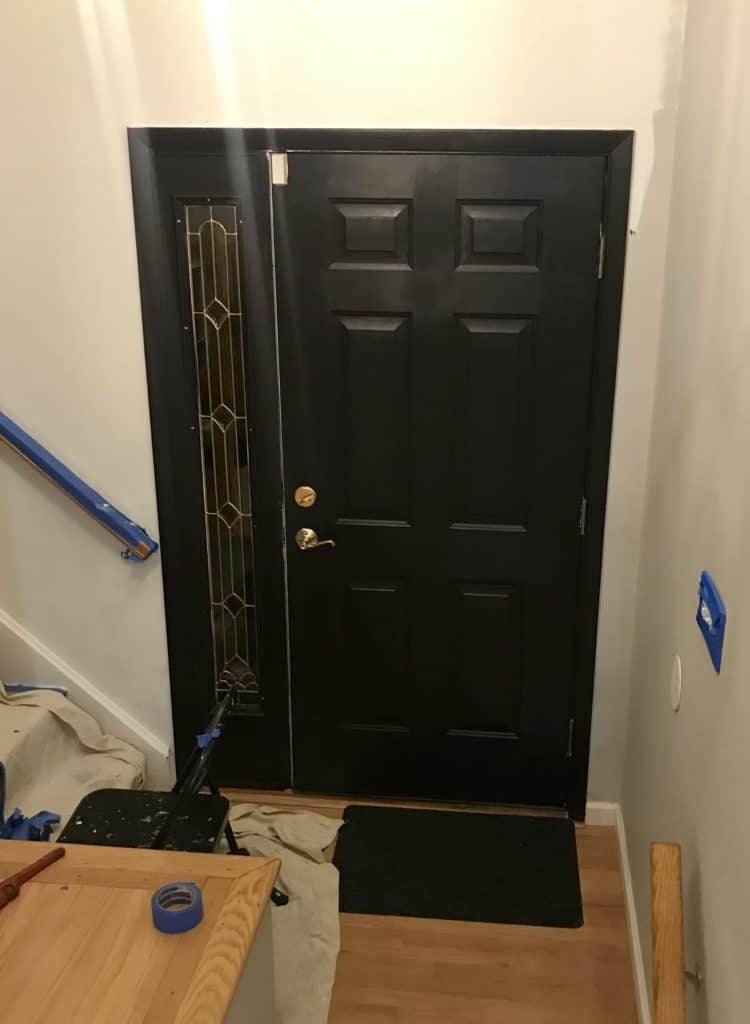 Don't fret, I went back and painted over the little door sensor on the top left corner afterwards.
Here are a few of my favorite places to use black paint:
Wondering which black paint to use in your home? I included a list of my favorite black paints in my guide to choosing the right paint color for your space, exclusive to my email subscribers!
Have you ever used black paint in your home or do you have any upcoming projects where you'd like to use black paint?